First come, first served product will release on the new arrivals page and the brand's collection page when available.

Release Info: Saturday, October 12, 2019
Available online and in-store at our Boston location at 10am EST and in-store at our Los Angeles location at 11am PST on a first come, first served basis.
If there is an activity that requires shoes, you can be sure that Adidas have, at some point in their history, produced a specialty shoe for that activity, right down to specialty shoes for pure leisure. So, the news that the three stripes have taken up gardening should come not at all as a surprise. Gardening may be a relaxing hobby, but all the planting, pruning, mowing, seeding, watering, trimming and so on is physical activity that definitely has its own set of footwear needs.
The Adidas Consortium Gardening Club capsule collection offers a range of apparel, accessories and footwear designed for the contemporary horticulturist. After all, the act of gardening may be timeless, but the floppy sun hats and handkerchiefs are definitely to a specific taste. That's why Adidas have livened up the proceedings with inspiration from modern outdoors and hiking gear.
The collection's footwear features two new silhouettes, outfitted in a palette that mixes neutral earth tones with floral brightness. The Response Hoverturf is all-terrain style with a streamlined edge, as rugged ripstop nylon and breathable mesh uppers are affixed to a traction sole. The Novaturbo features open, sandal-like elements for a look that is simultaneously sleek minimalist and outdoors comfort.
The apparel and accessories component places a premium on functionality. Breathability and multiple storage options are front and center as Adidas transforms the sensible into the sartorial.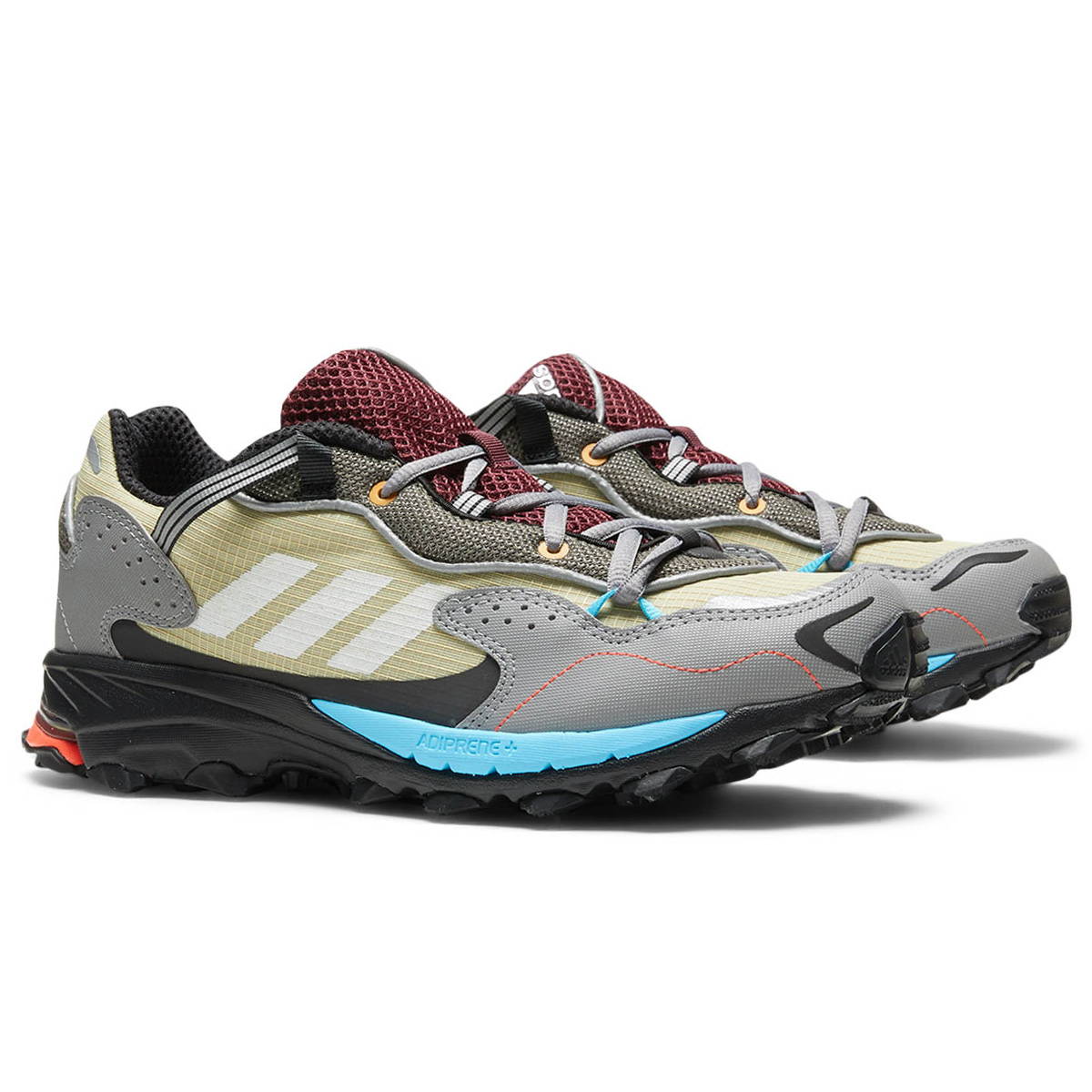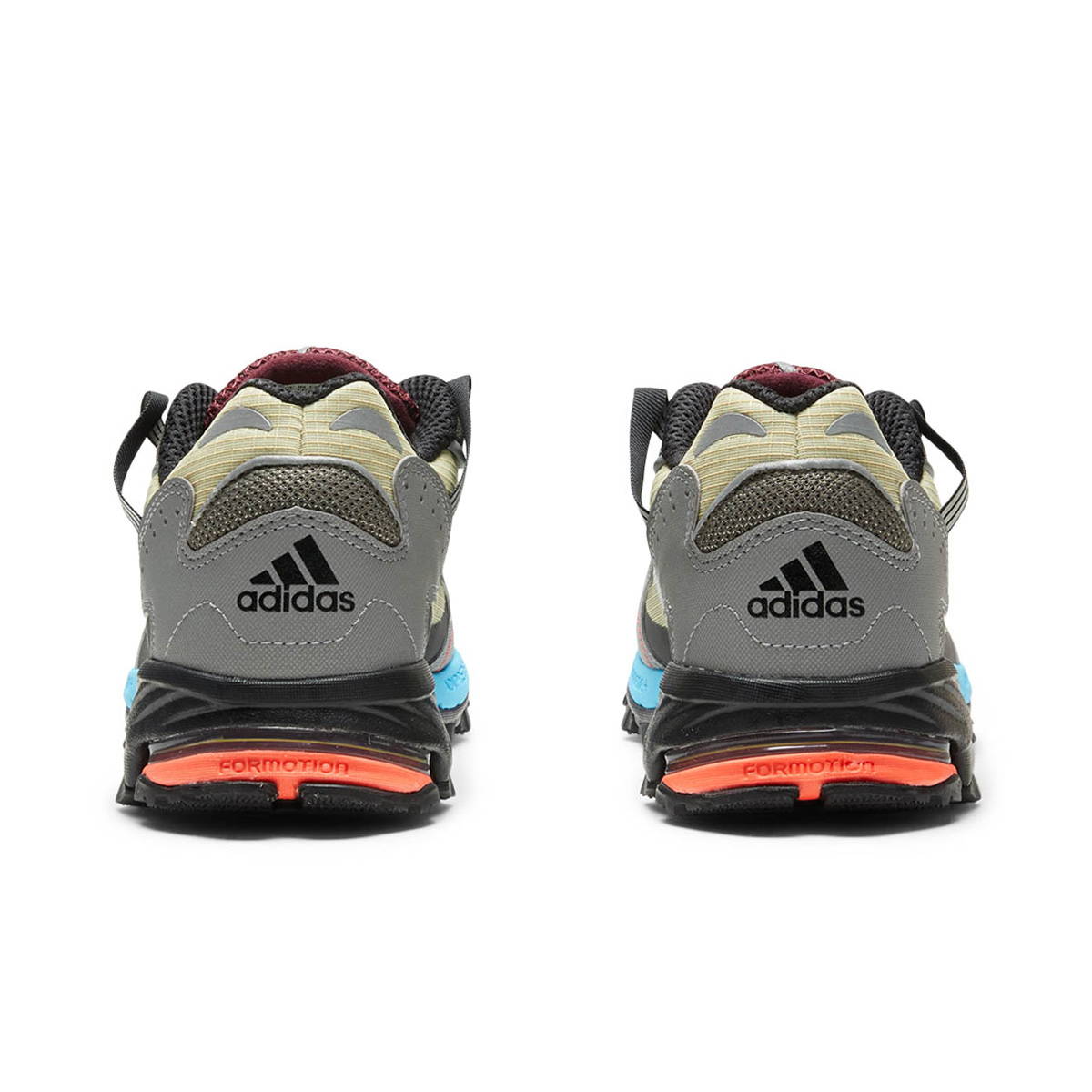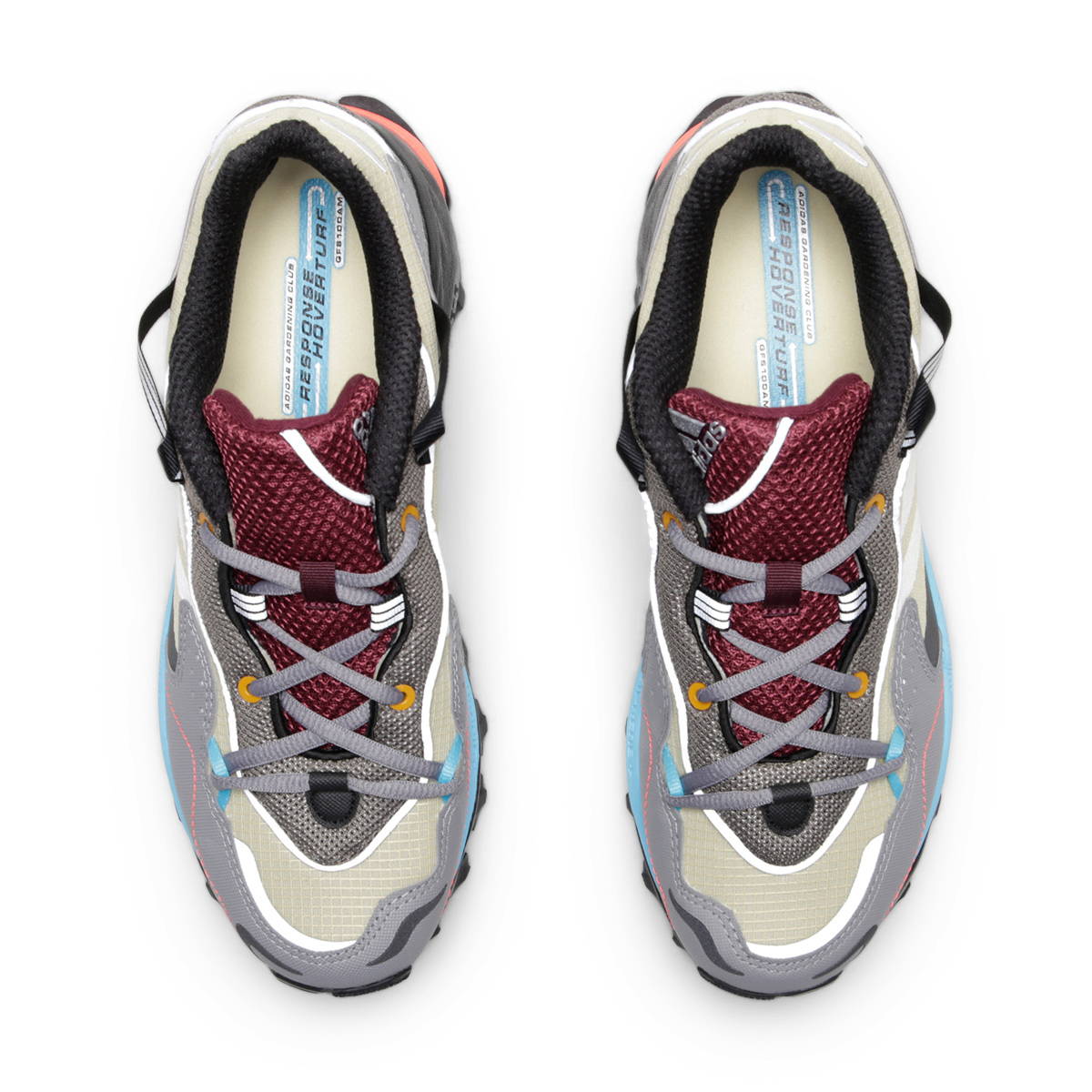 adidas Consortium "Gardening Club" Response Hoverturf GF6100AM
GRETHR/CWHITE/MAROON
EF7748
Retail: $160