Artist Collaboration:
To celebrate the release of the Bodega x New Balance X-Racer "All Terrain", we curated a group of 7 creatives to produce an original piece using only the X-Racer and its accompanying apparel as the inspiration and/or source material for their work. As a living embodiment of the global scene, each contributor is known for their distinctive designs, signature styles and creative contributions to streetwear culture and the industry. Pursuing the project through their own creative lens, each resulting piece is a one-of-a-kind creation that highlights each artist's unique interpretation of the collab.
While highlighting these individual artists has always been part of our X-Racer "All-Terrain" plan, the current state of affairs has quickly turned this artistic concept into an opportunity to amplify the important work of our local communities and their global impact. More details on how to acquire these items coming soon.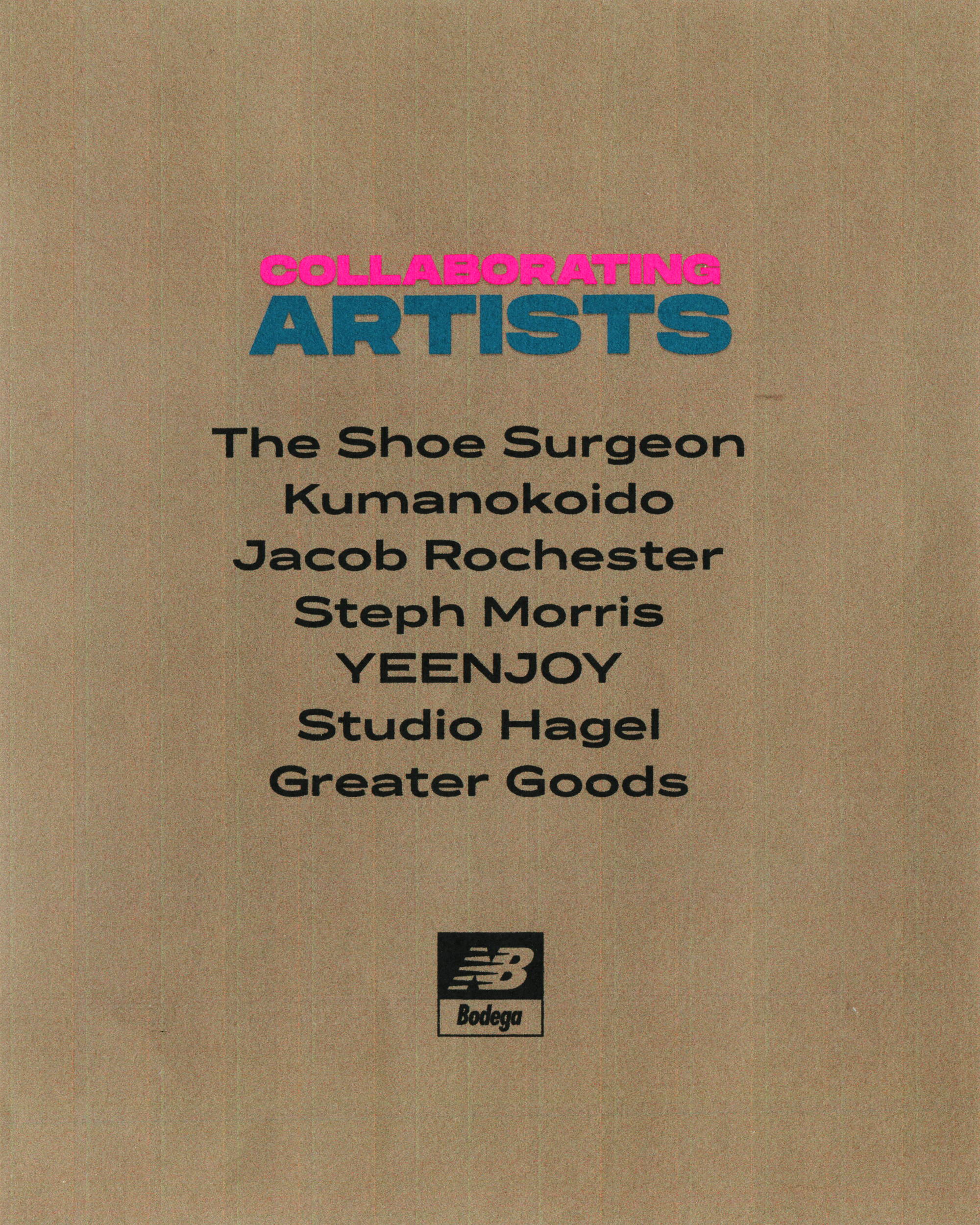 ---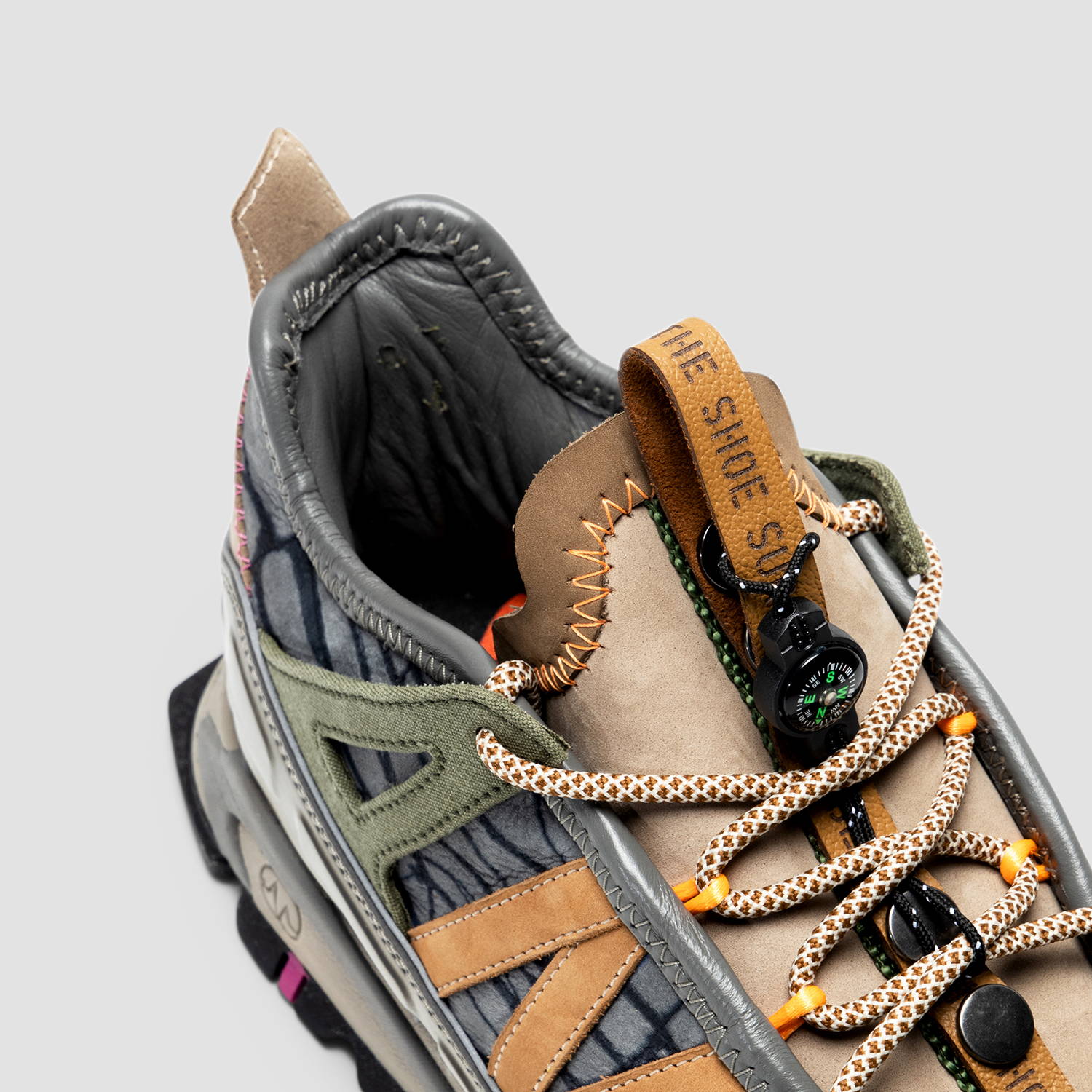 The Shoe Surgeon:

The individual, DIY customization of footwear is a practice that dates back to the earliest days of sneaker culture. Dominic The Shoe Surgeon Ciambrone has helped to take this artform to another level. Surgeon Studios, the Los Angeles based design collective founded by Ciambrone, continually pushes the art of customization forward, making any work under the Surgeon name synonymous with painstaking quality and craftsmanship.
A statement from the artist:
We wanted to approach the collaboration with a mindfulness of functionality to go hand-in-hand with the collection theme of "Adapt". The footwear and tote were inspired by utilitarian workwear, with a heavy influence on functional details – loops, directional compass, and reflective 3M. We used neutral, textural earth tones to play off the inspiration of the woods in combination with bold pops of color. The colors work in synergy with nature and play a role in transforming challenges into lasting positive changes.
Our goal was to focus on adapting the power of nature, to transform challenges into change. With that in mind, we took a look at materials and details that were versatile and multifunctional to help tell that story, adapting "On the Go" – using elevated high quality materials to help bring the story to life. Making sure the consumer is equipped, we also added the tote bag as a carrying case for the shoes and any other needs.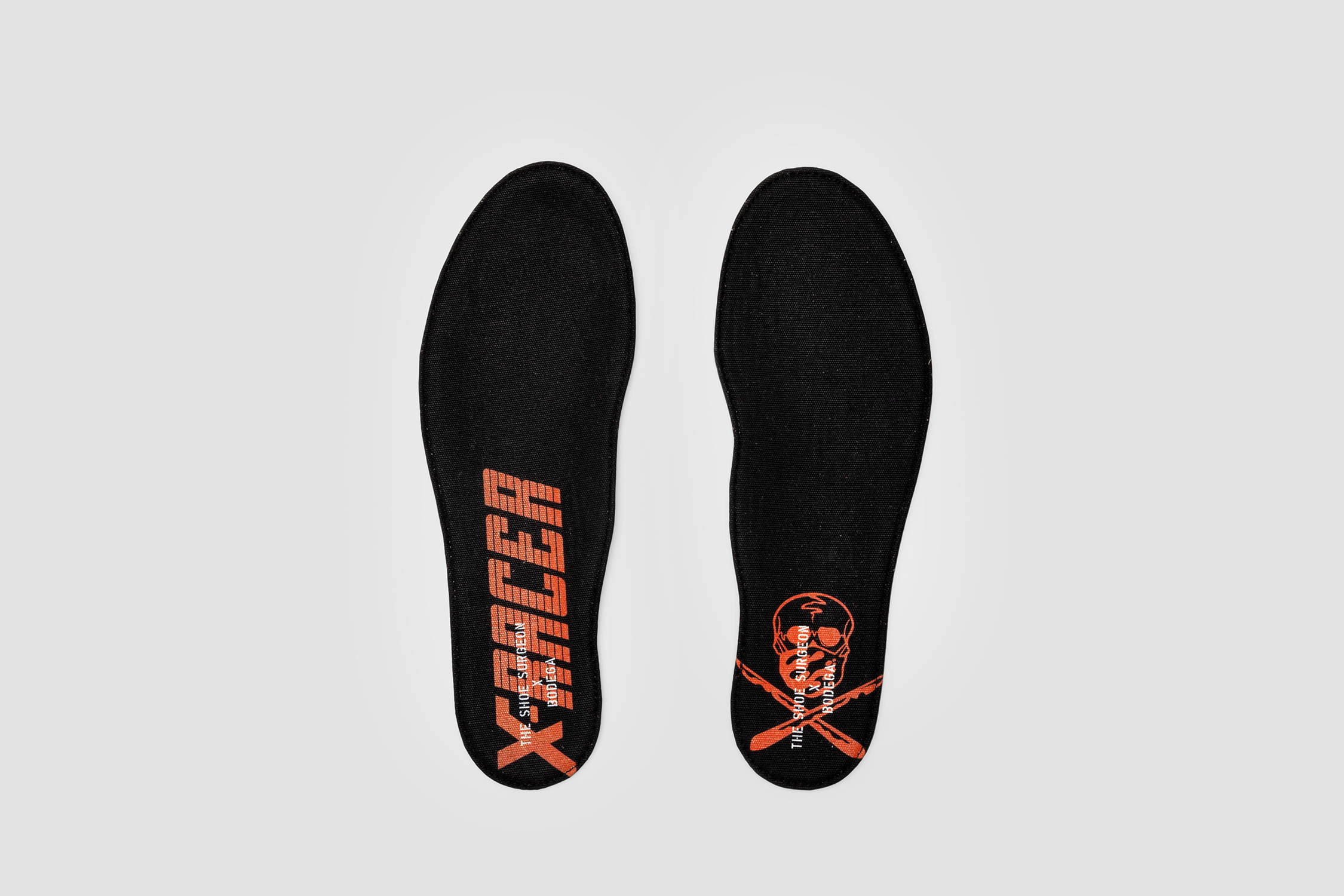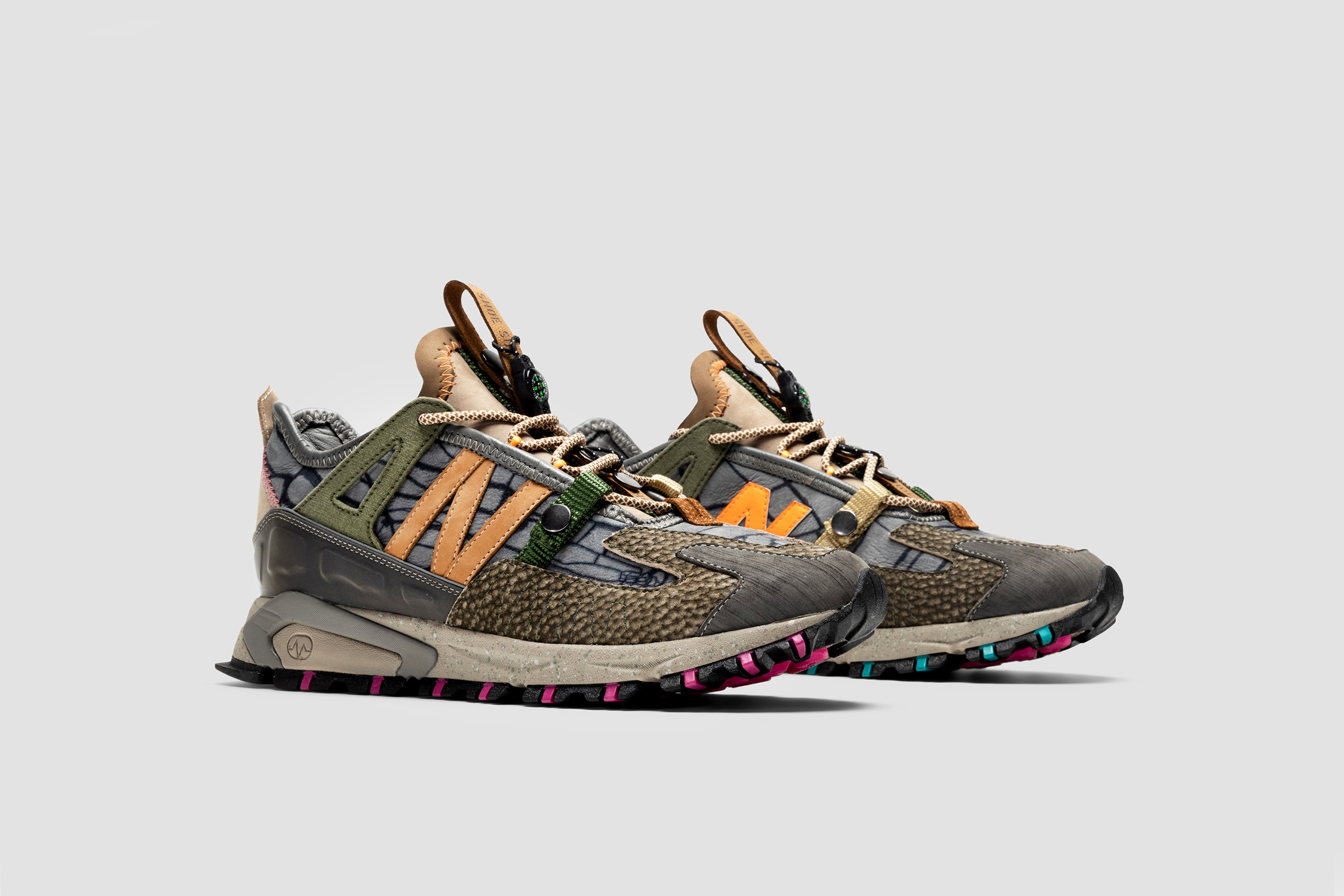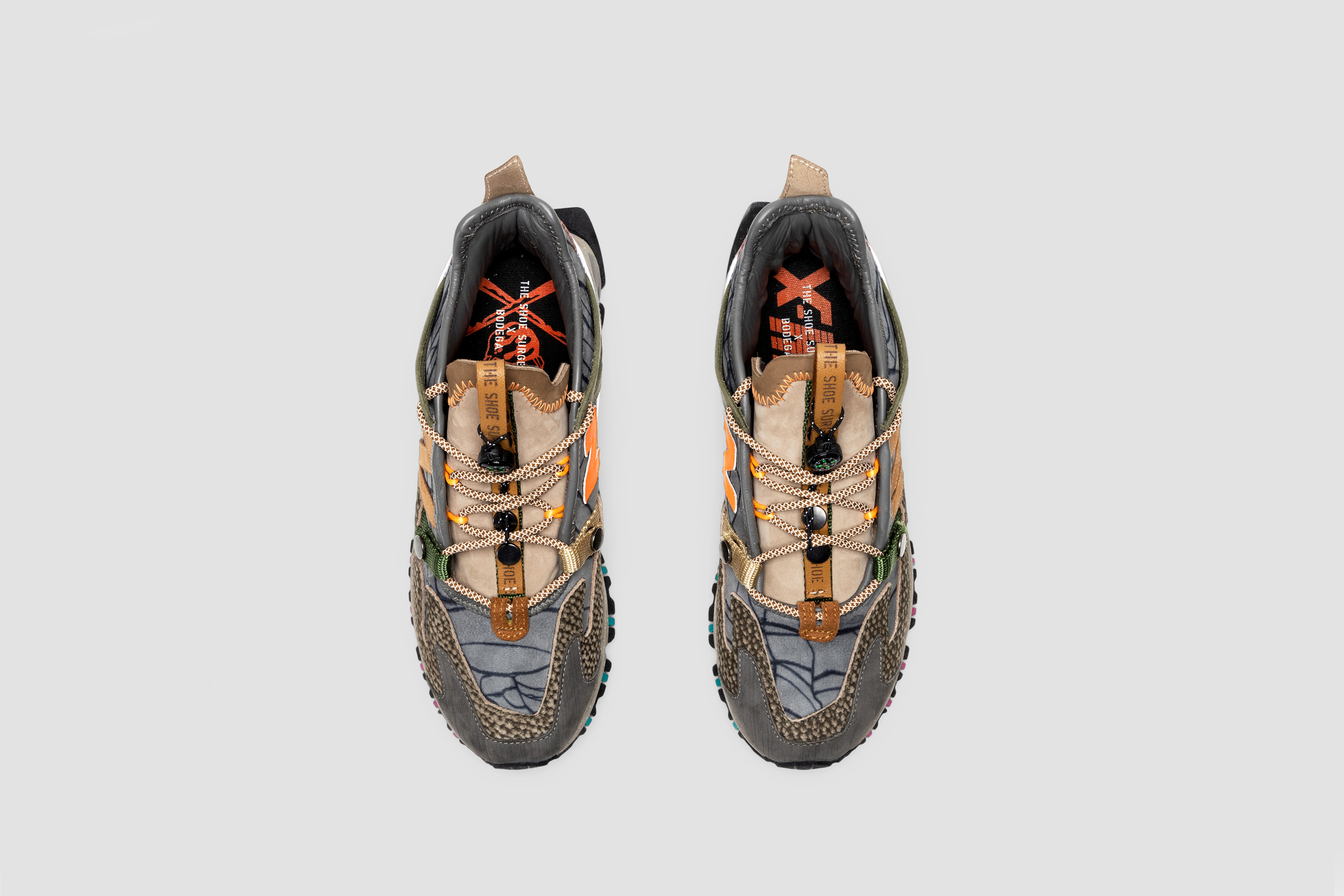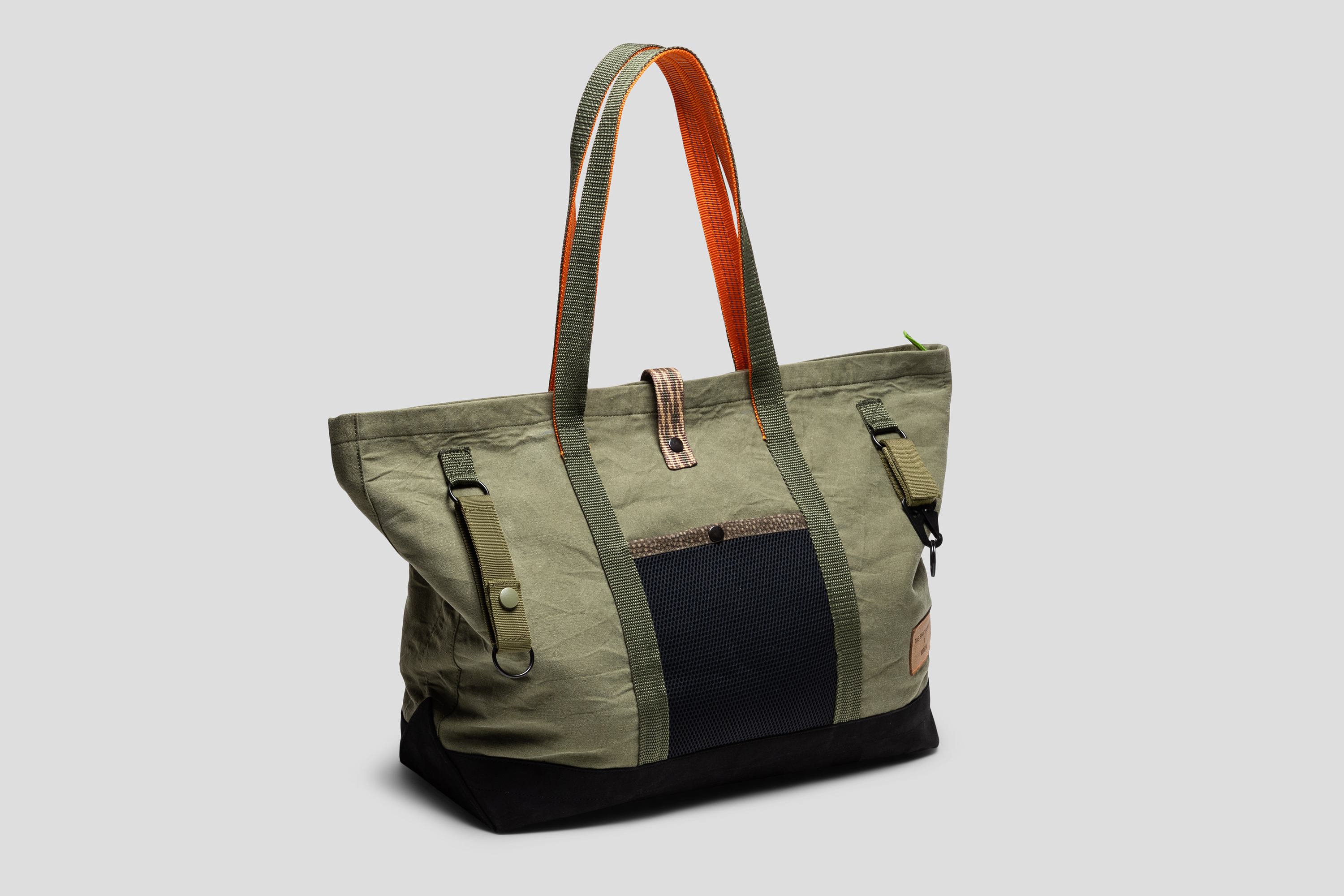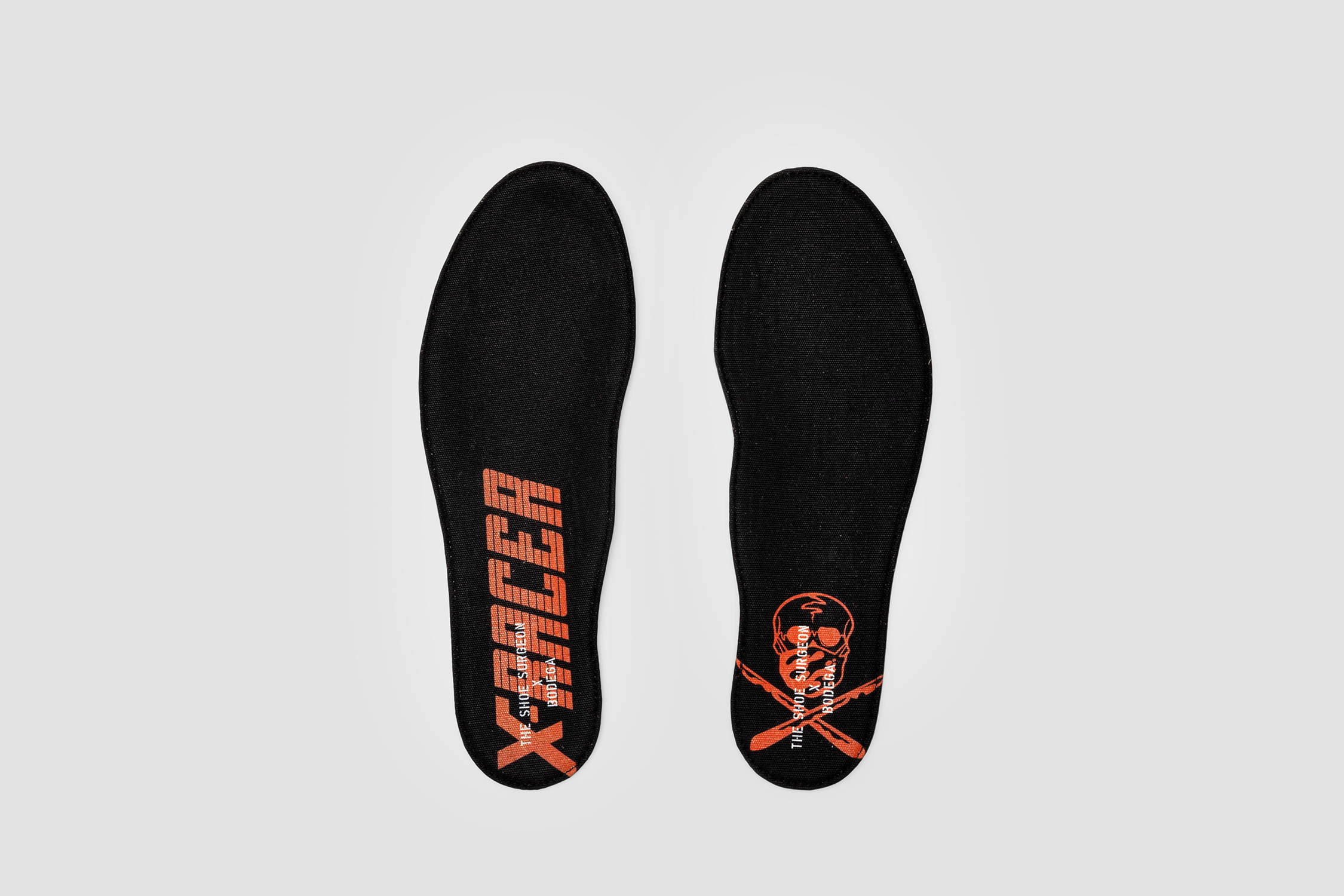 ---
Kumanokoido:
Kumanokoido, a portmanteau of the Japanese words for 'bear cub' and 'water well' is the name given to the collection of hand-crafted teddy bears created by Tokyo native and Brooklyn based creator, Junichi Nakane. Each Kumanokoido bear features an individual design crafted from a variety of textiles, including colorful, West African wax print fabrics, vintage clothing and camouflage patterns. The unique nature of each bear serves as an expression of Kumanokoido's wish to make friends and connect people throughout the world.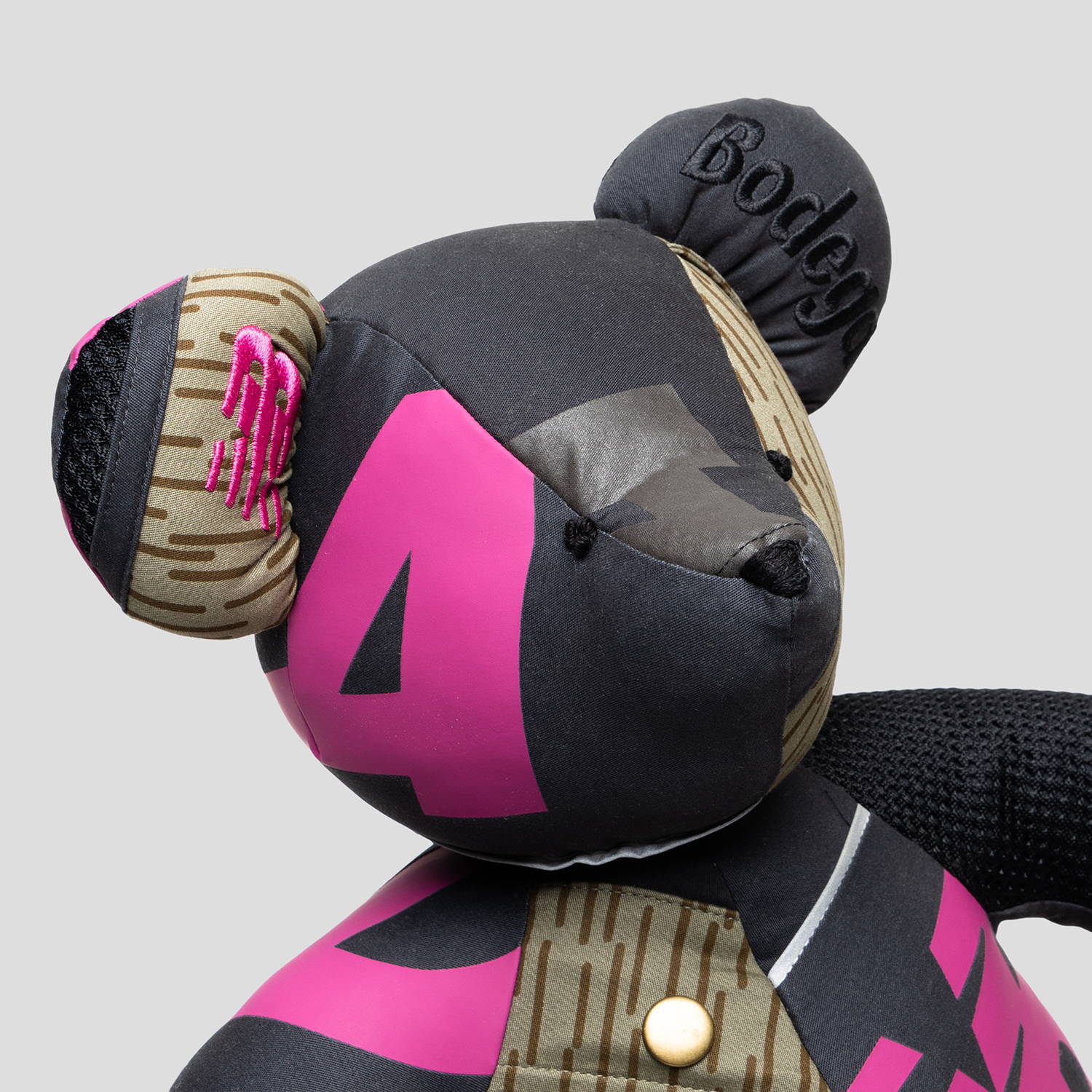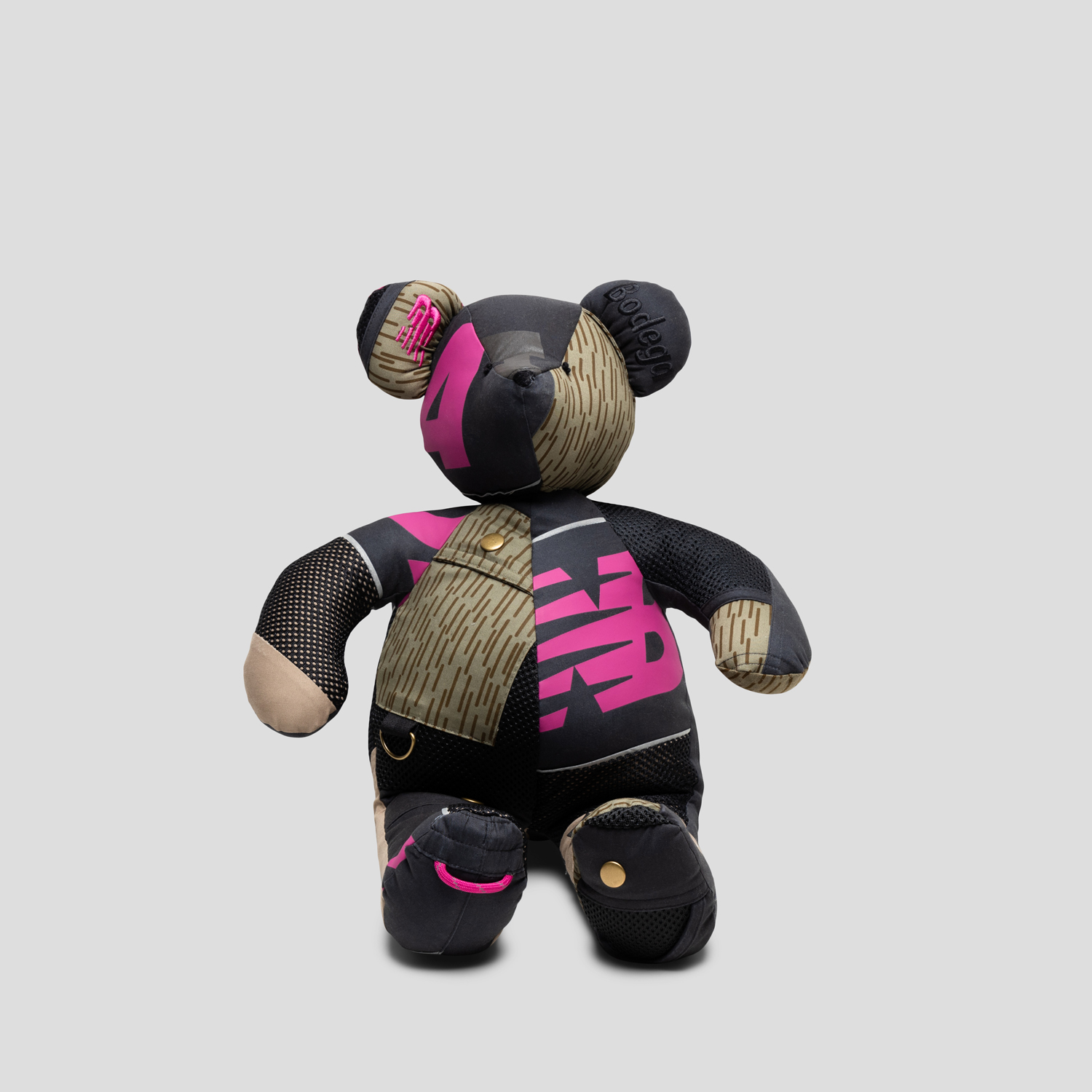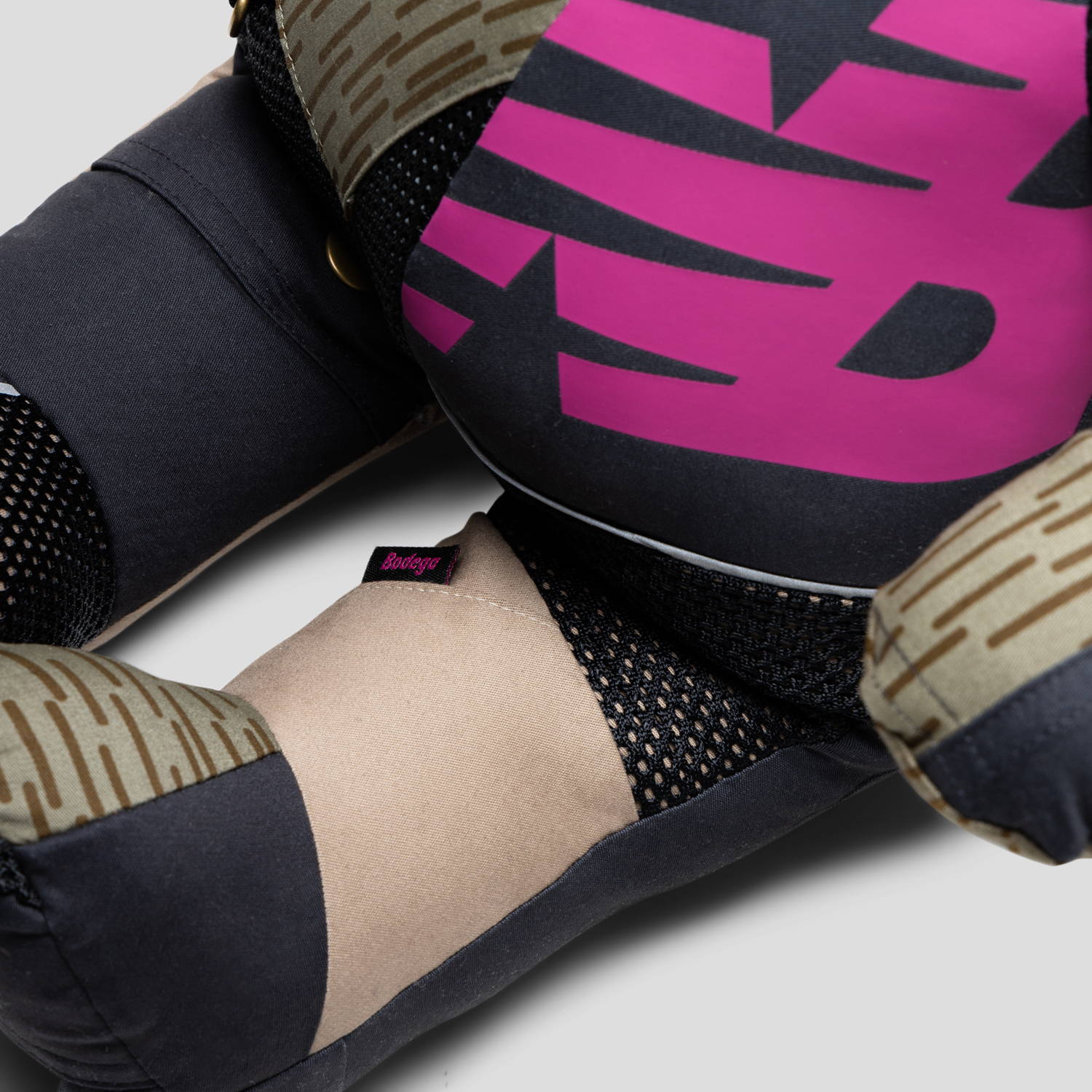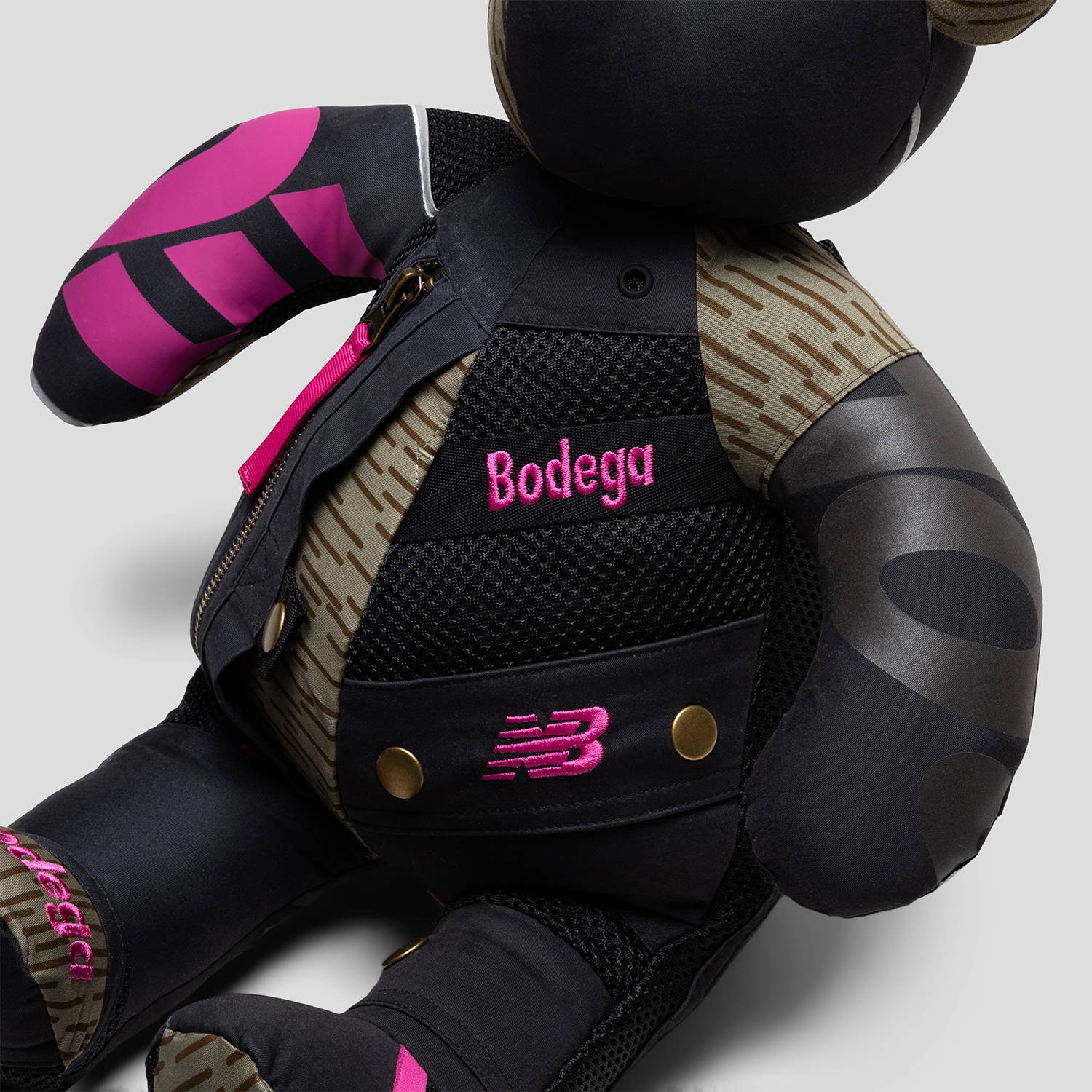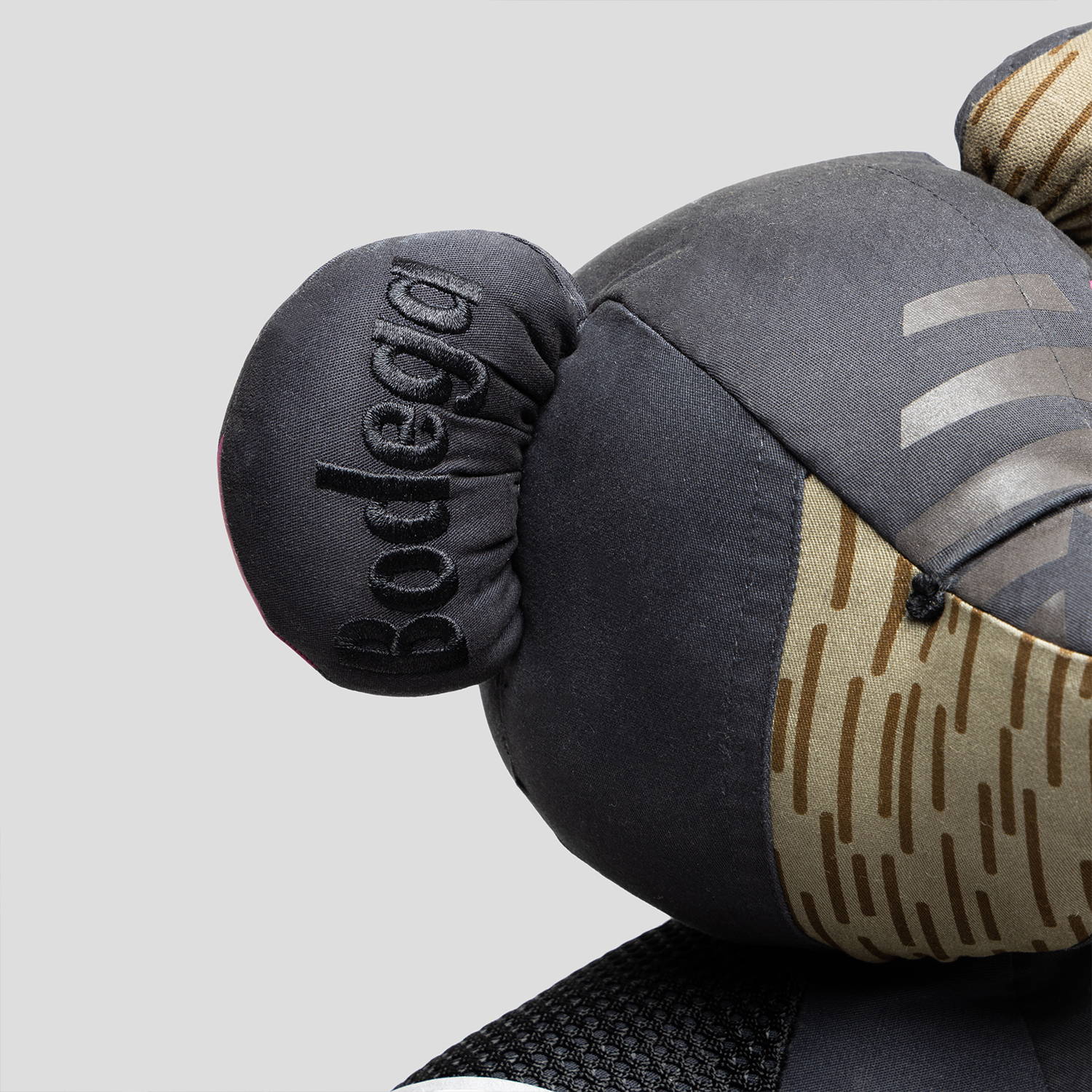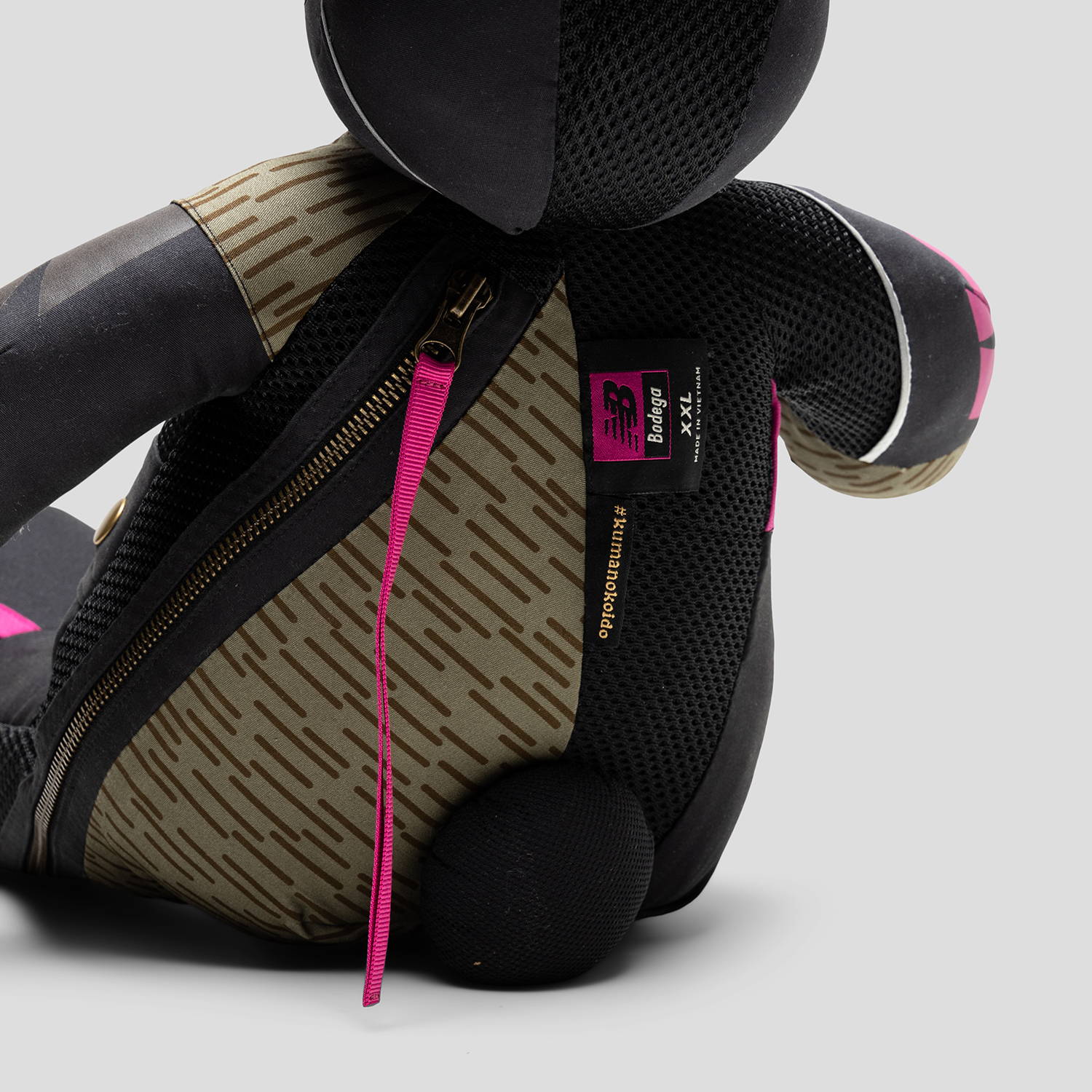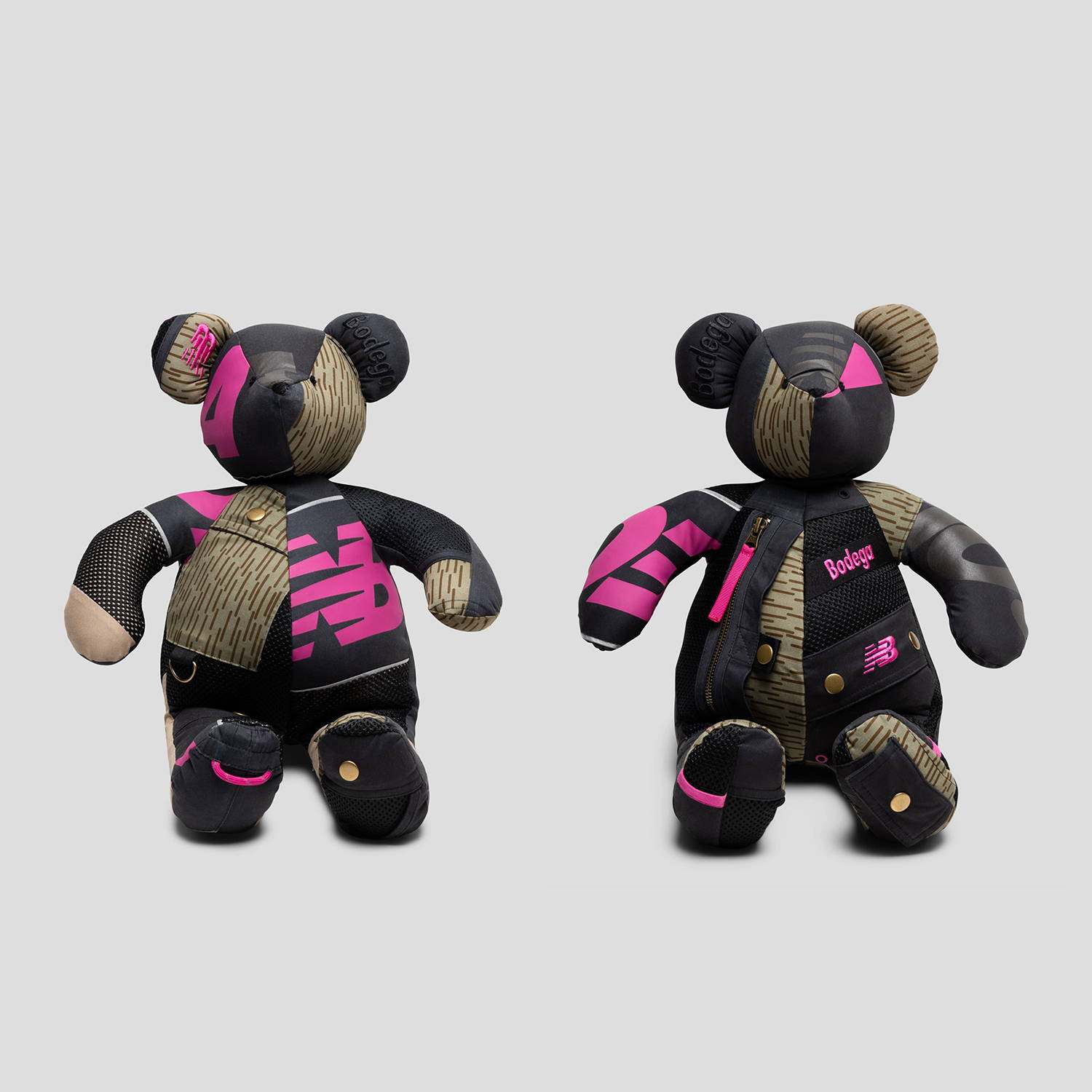 A statement from the artist:
I've also collaborated with a few different brands over the years and each collaboration is really unique. It's like having a blank canvas. I get to have fun painting with all the different materials.  
I pretty much went freestyle. I used parts of the NBodega collection that I thought would bring out some interesting compositions. In the end, it's all about balance
---
Jacob Rochester:
Multi-talented artist Jacob Rochester has made impactful contributions across several mediums: fine art, commercial graphic design and music. With widespread acclaim for Rochester's work coming from all directions, the exact project being praised might take a minute to narrow down, but the quality of work is always a given. It's why so many people who have attempted to categorize Rochester for bite-sized informational consumption have agreed upon "artist's artist" as a fitting descriptor.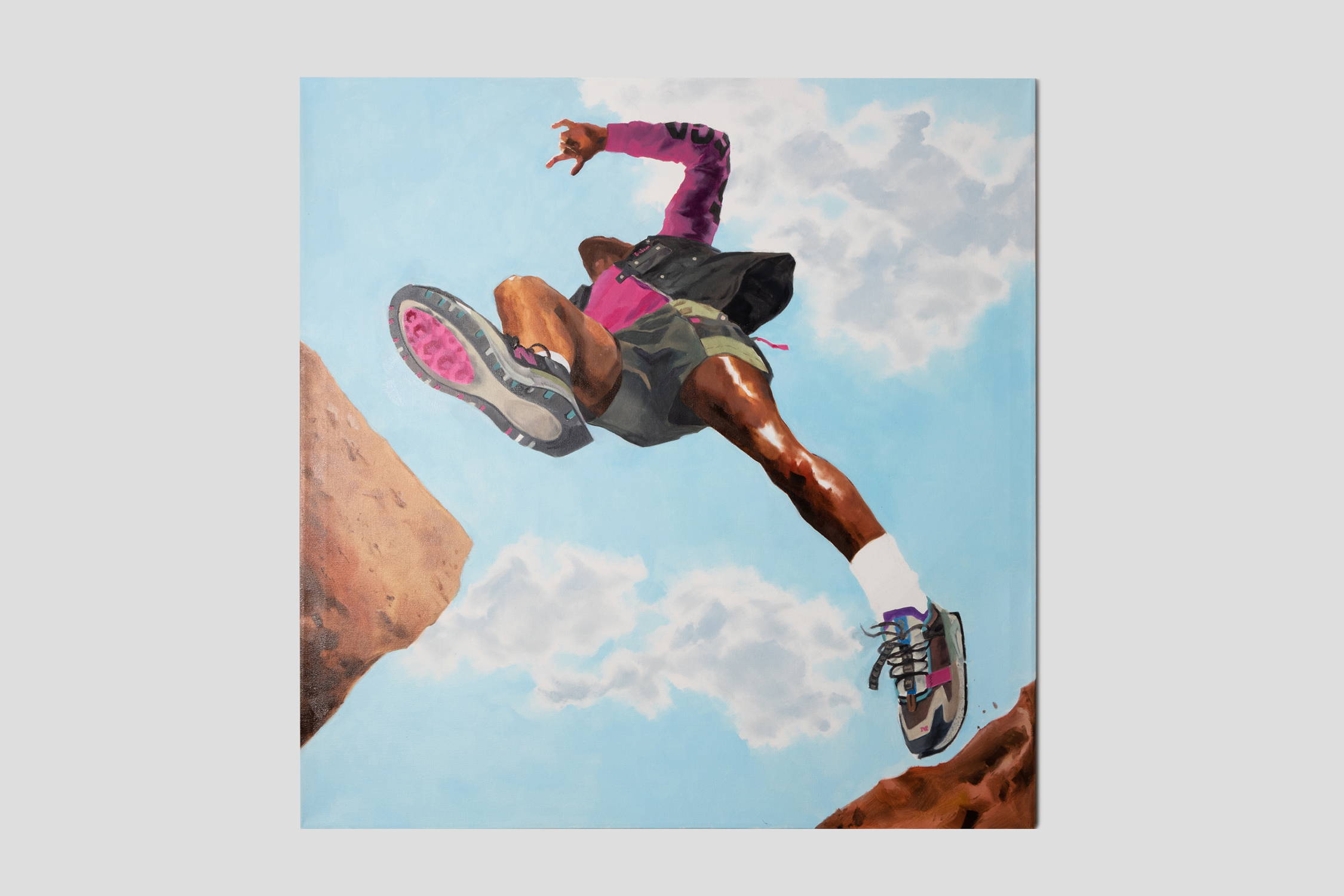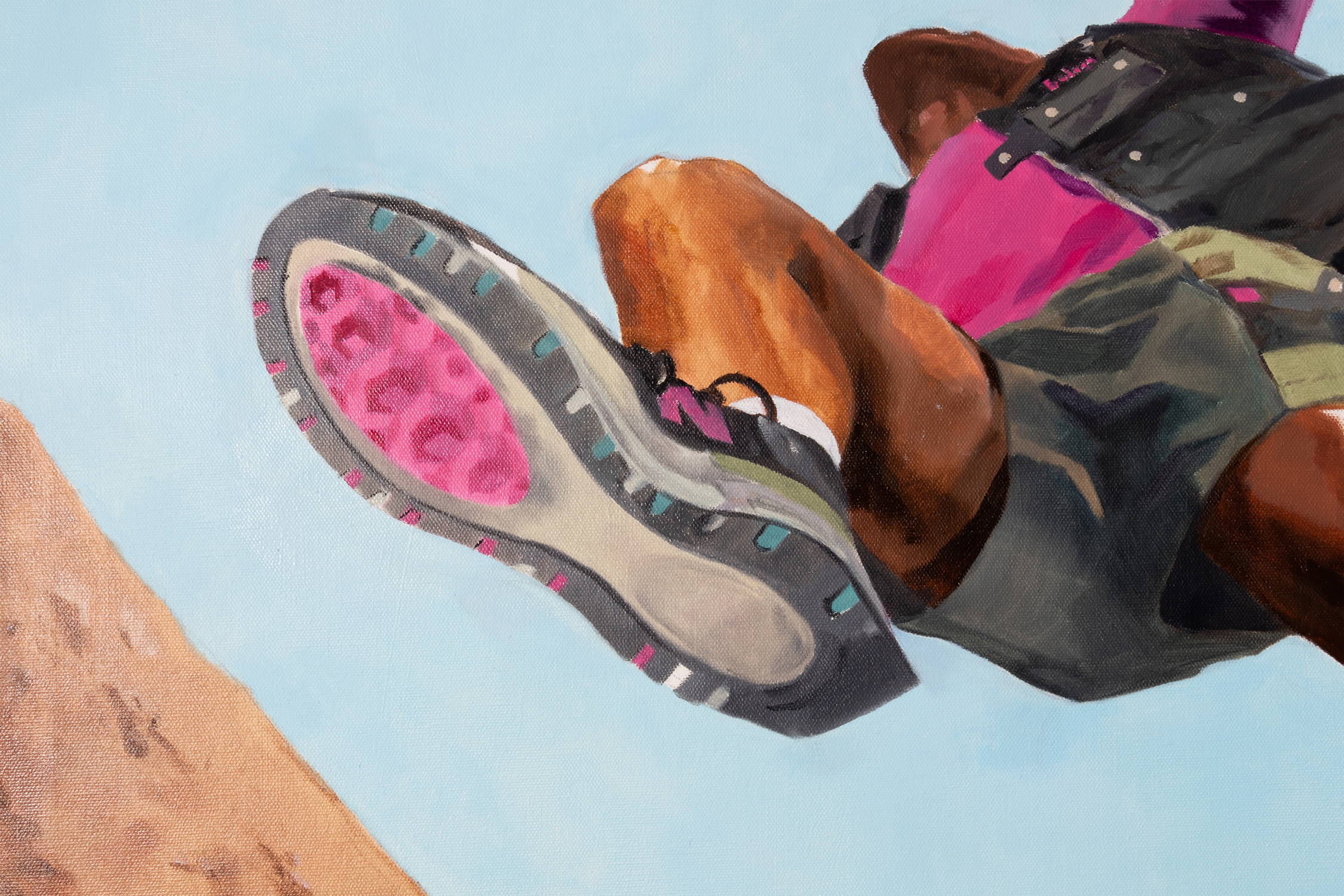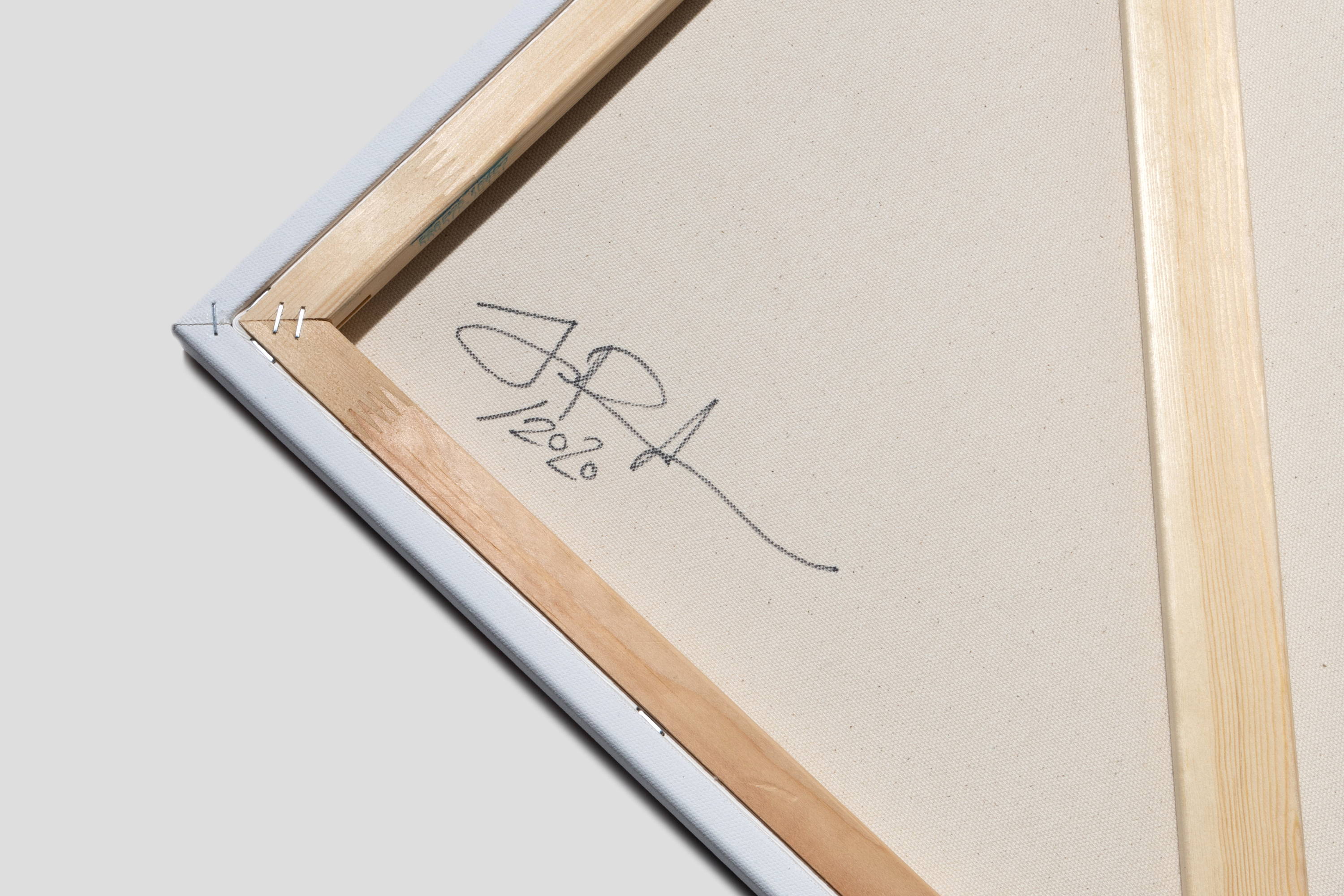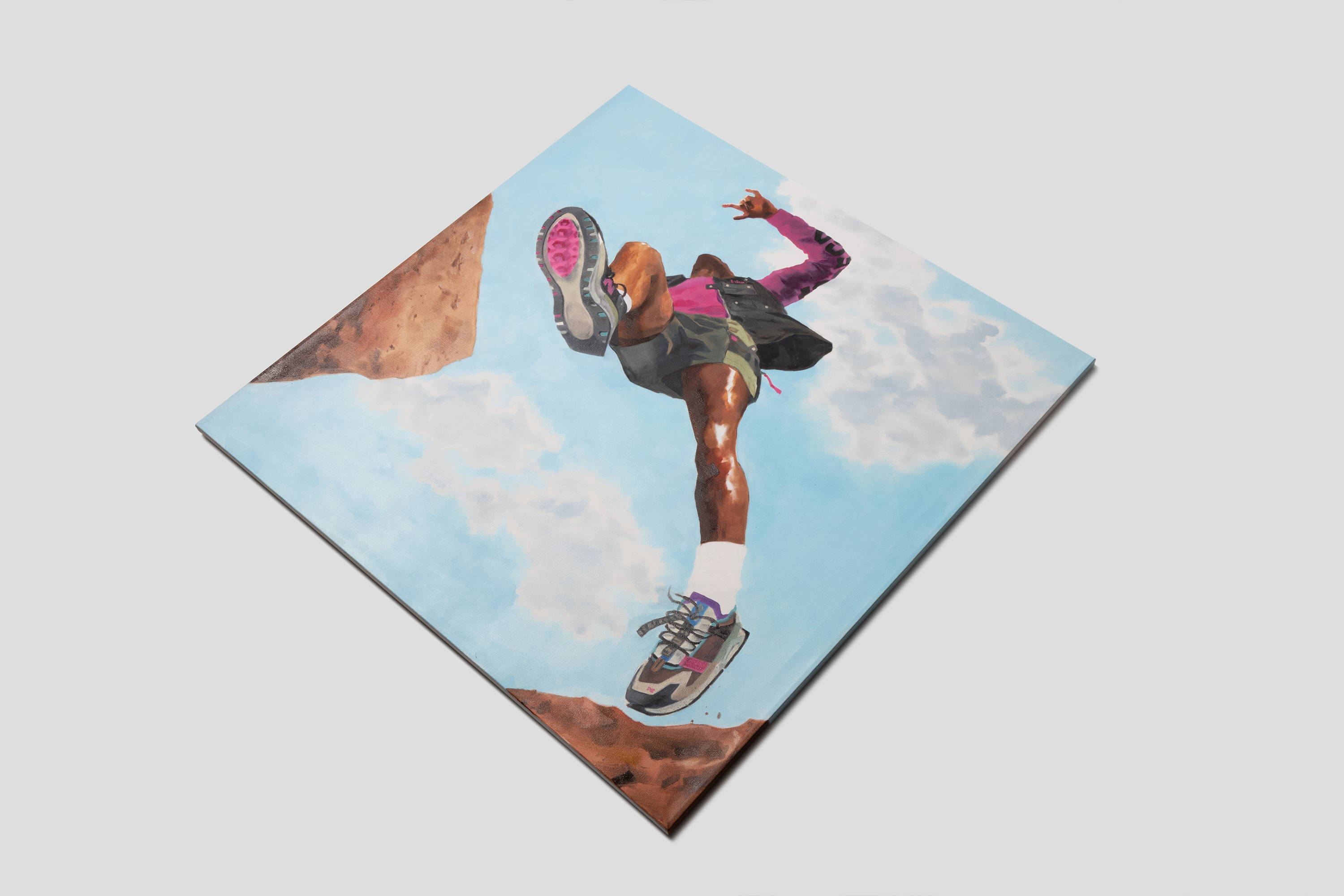 A statement from the artist:
The main thing I wanted to focus on in the piece was showing a sense of movement. I sketched out different angles and worked with references to arrive at the position the subject ended up in. I think it speaks to the versatility of the sneaker itself.
---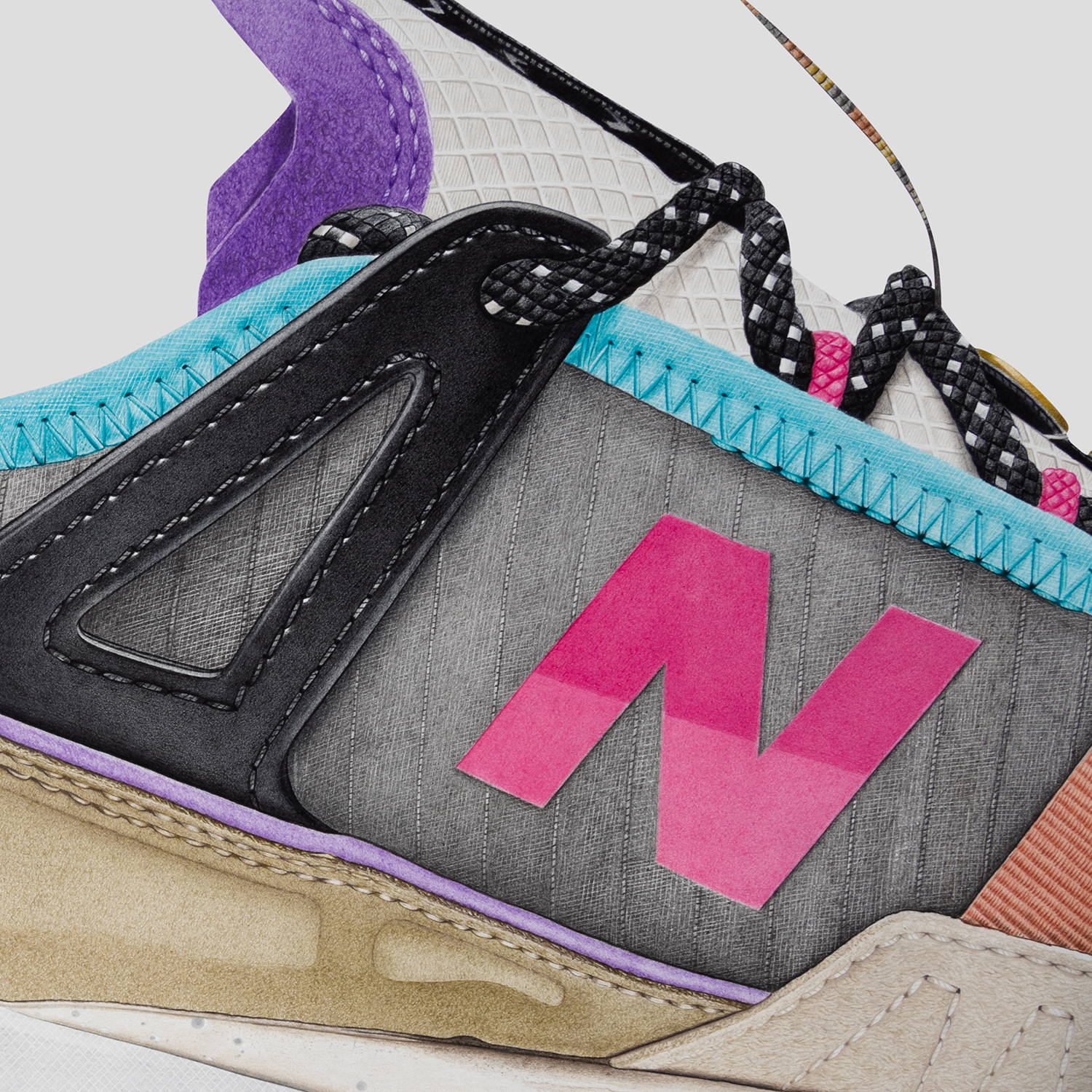 Steph Morris:
Barcelona based artist Steph Morris explores fashion and its attendant culture through the medium of pencil on paper illustrations. Her strikingly hyper-realistic images have taken her work from a personal Instagram account to solo exhibitions around the world, and projects for, among others, Versace, adidas, Nike, New Balance and Reebok.
A statement from the artist:
The idea with this piece was to focus on the textures of the shoe and really make that shine. I can't recall the last sneaker I drew which incorporated this many texture elements, so it was really fun to capture.
I wanted to focus on detail here, and give almost like an ant's perspective of the shoe. The cropped composition makes it a little harder to read at first glance which let's the detail do all the talking.
The most important thing was recreating the texture and capturing each element, from the subtle cross hatching down to every last indivisible stitch. I kept it very simple in that regard and let the materials do the talking.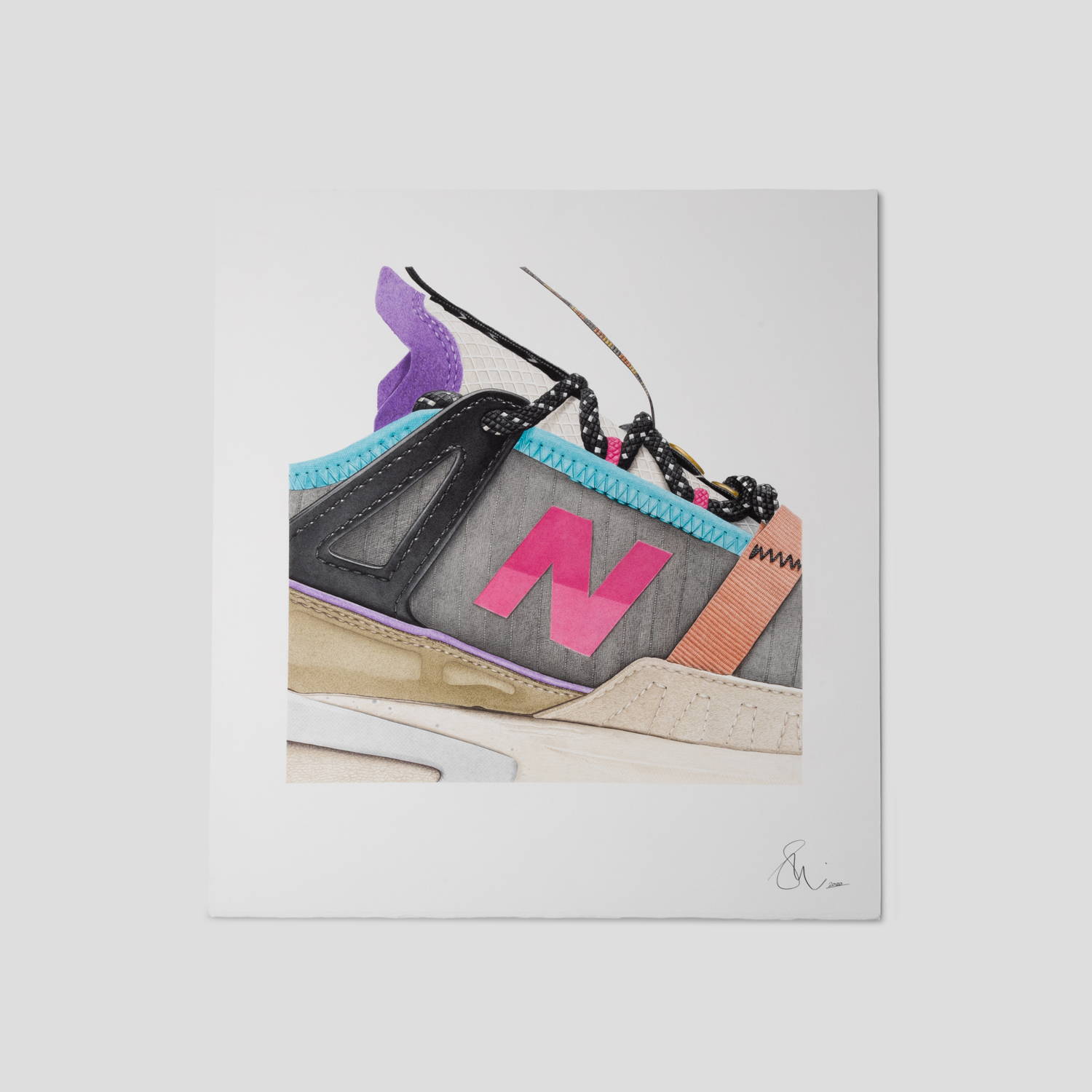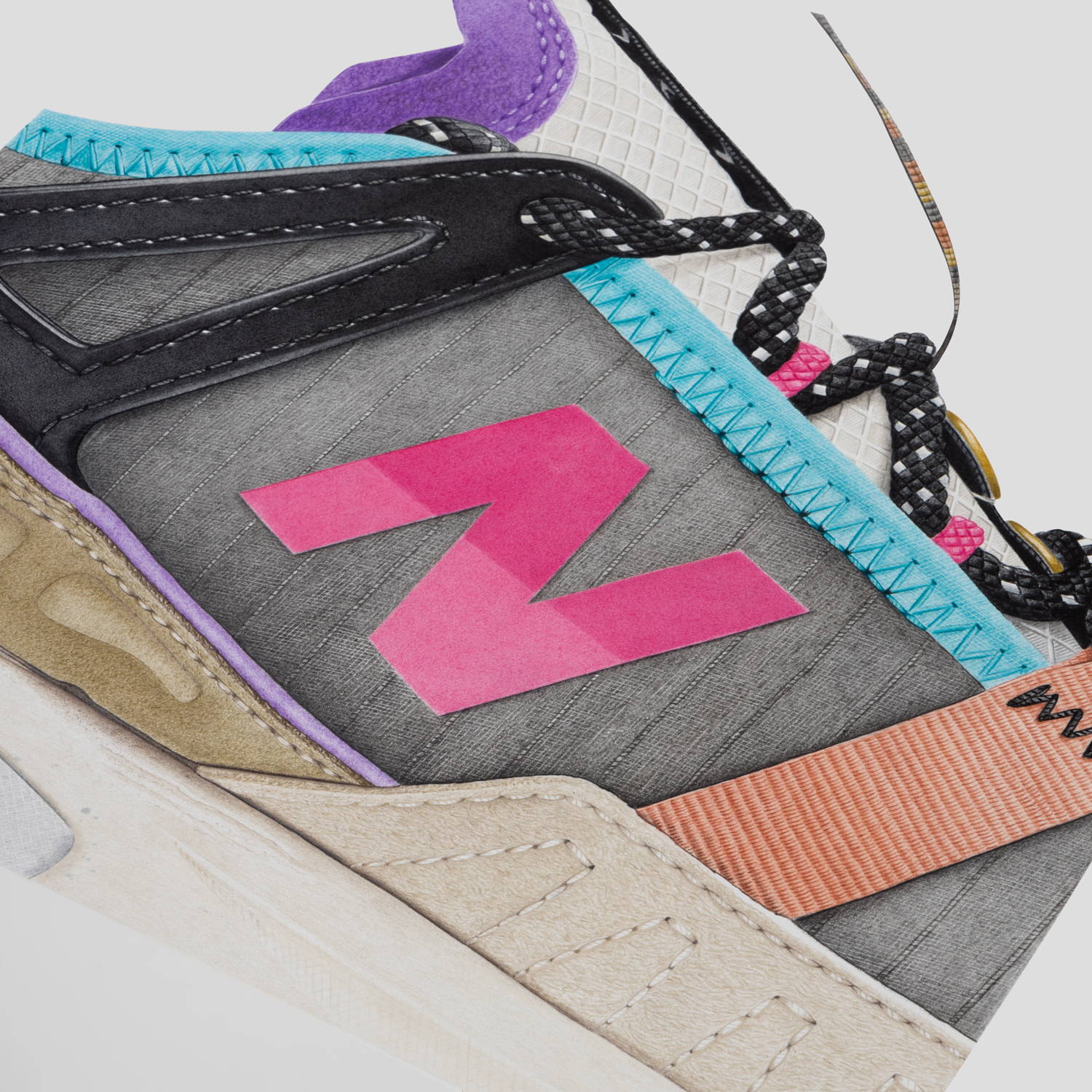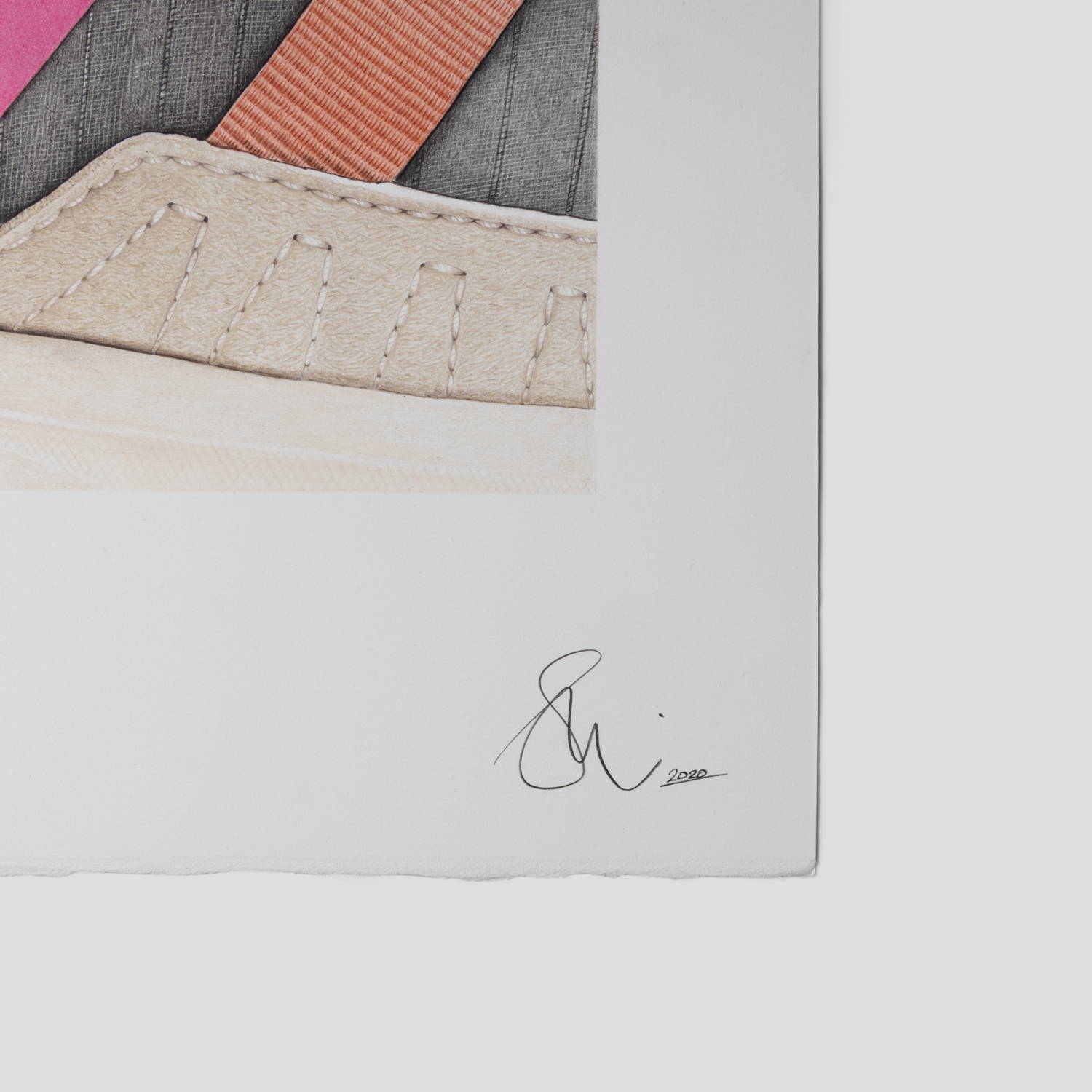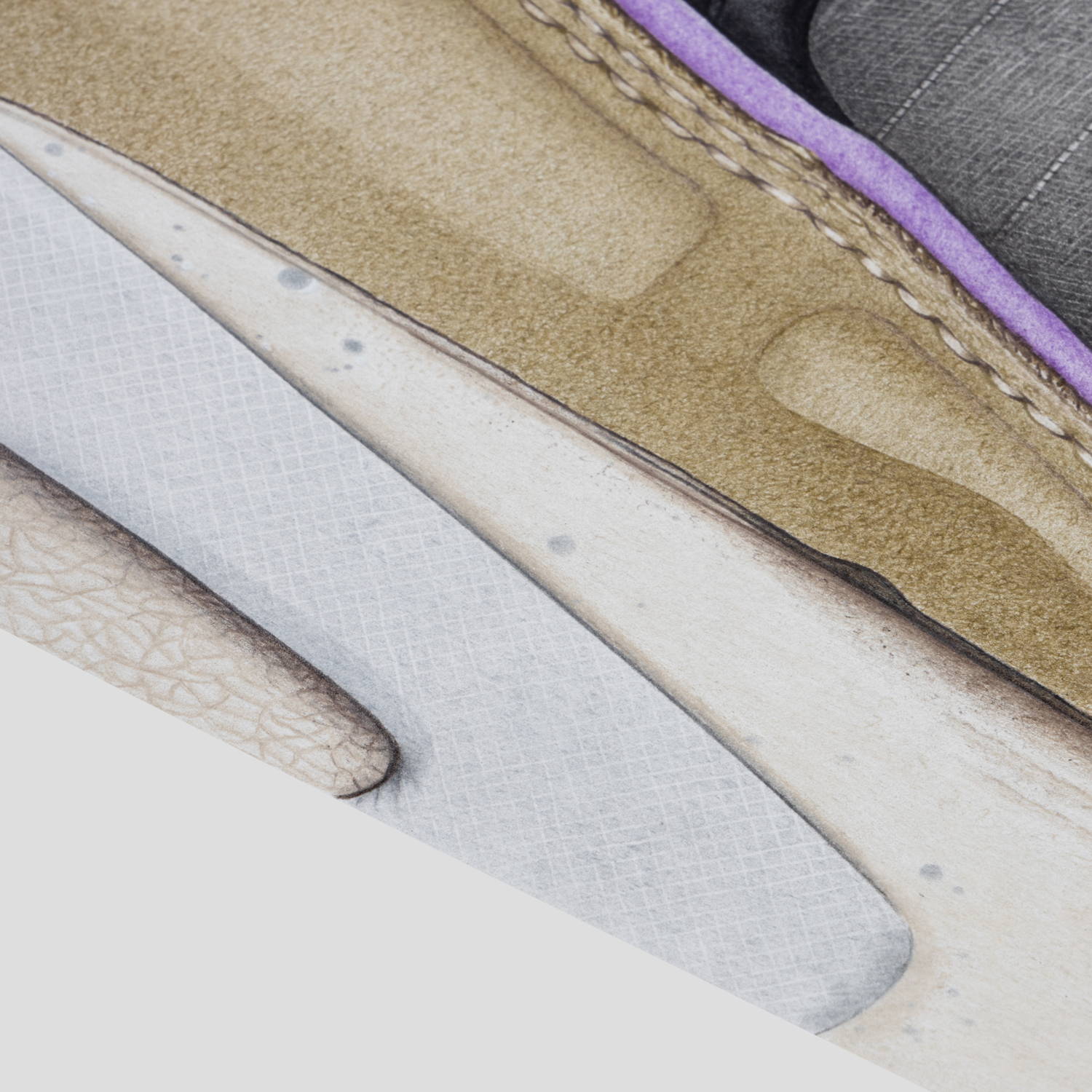 ---
Yeenjoy:
The melding of traditional and modern culture is a statement that makes frequent appearances in any number of streetwear mission statements. Yeenjoy Studio, founded in 2015 by Chinese artist YiRan, aka K.Yee, puts a wholly unique spin on the concept. The traditional, traditional as in dating back to the Han Dynasty, craftsmanship and techniques of Chinese porcelain are applied to decorative household goods like incense burners, vases and tableware, featuring iconic, modern designs.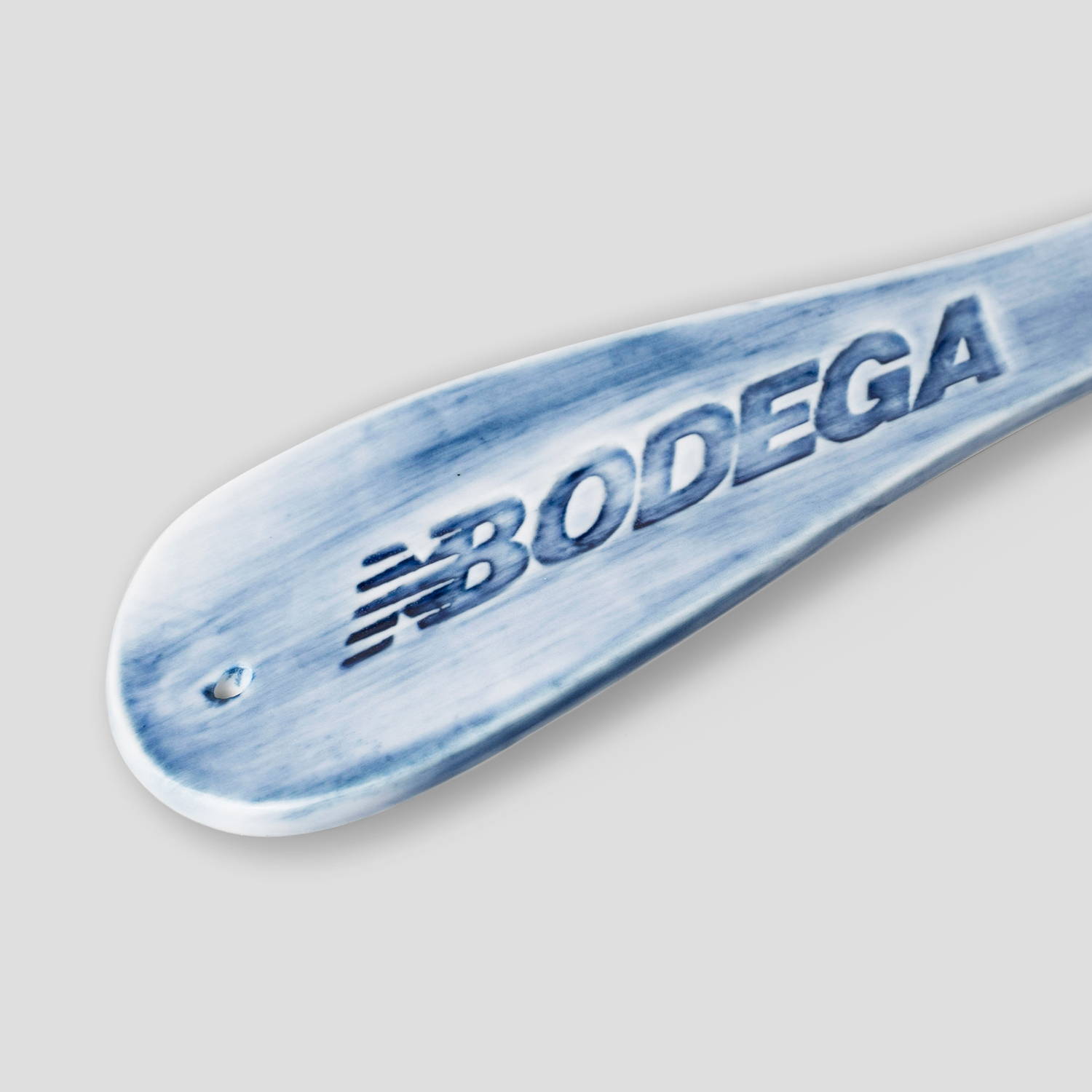 A statement from the artist:
I have been designing around lifestyle, hoping to integrate traditional Chinese craftsmanship with modern trends. I designed a porcelain in the shape of a shoehorn produced in Jingdezhen, China at a temperature of 1300 degrees. And at the same time, it is still an incense holder.
I have been designing around LIFESTYLE, hoping to integrate traditional Chinese craftsmanship with modern trends.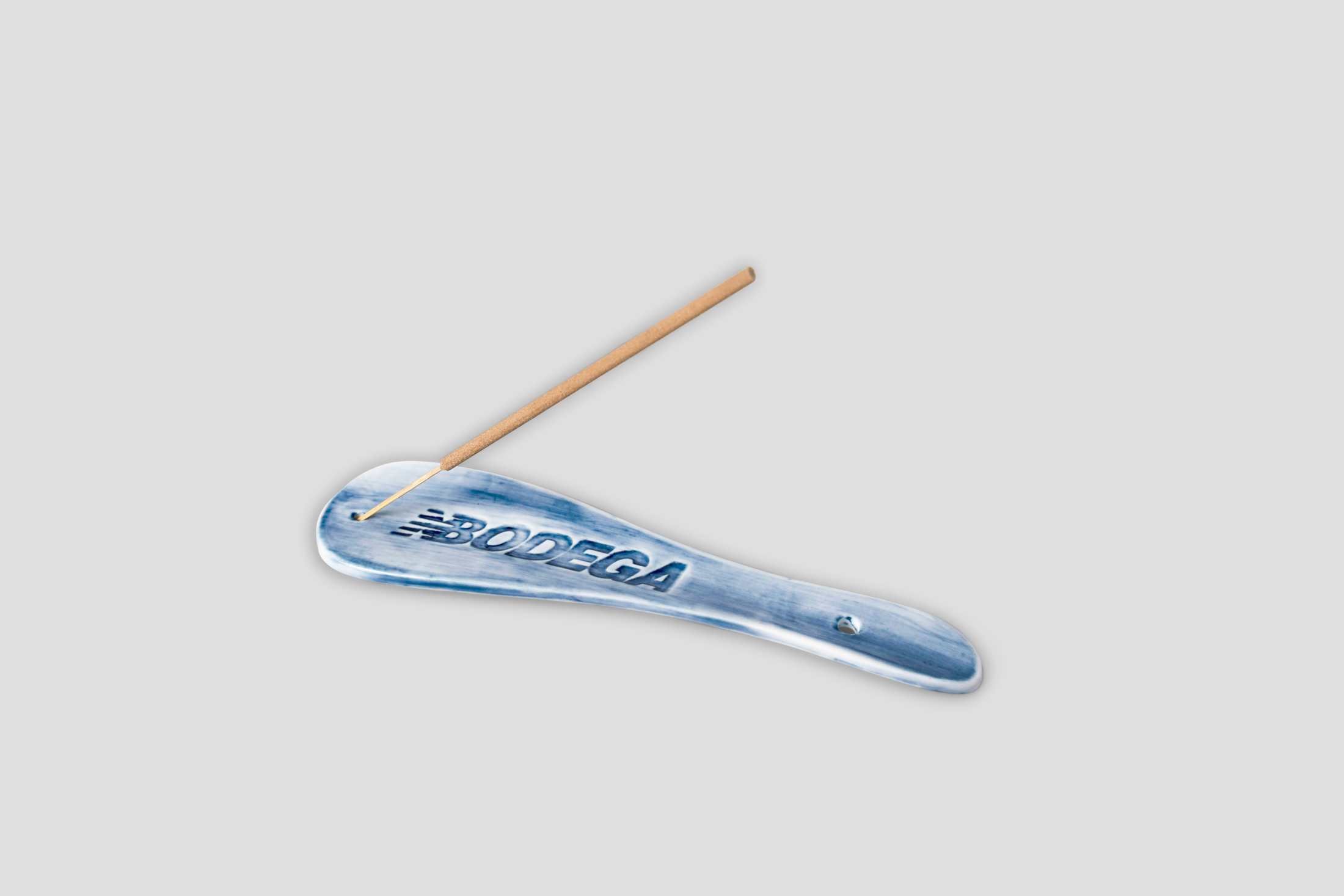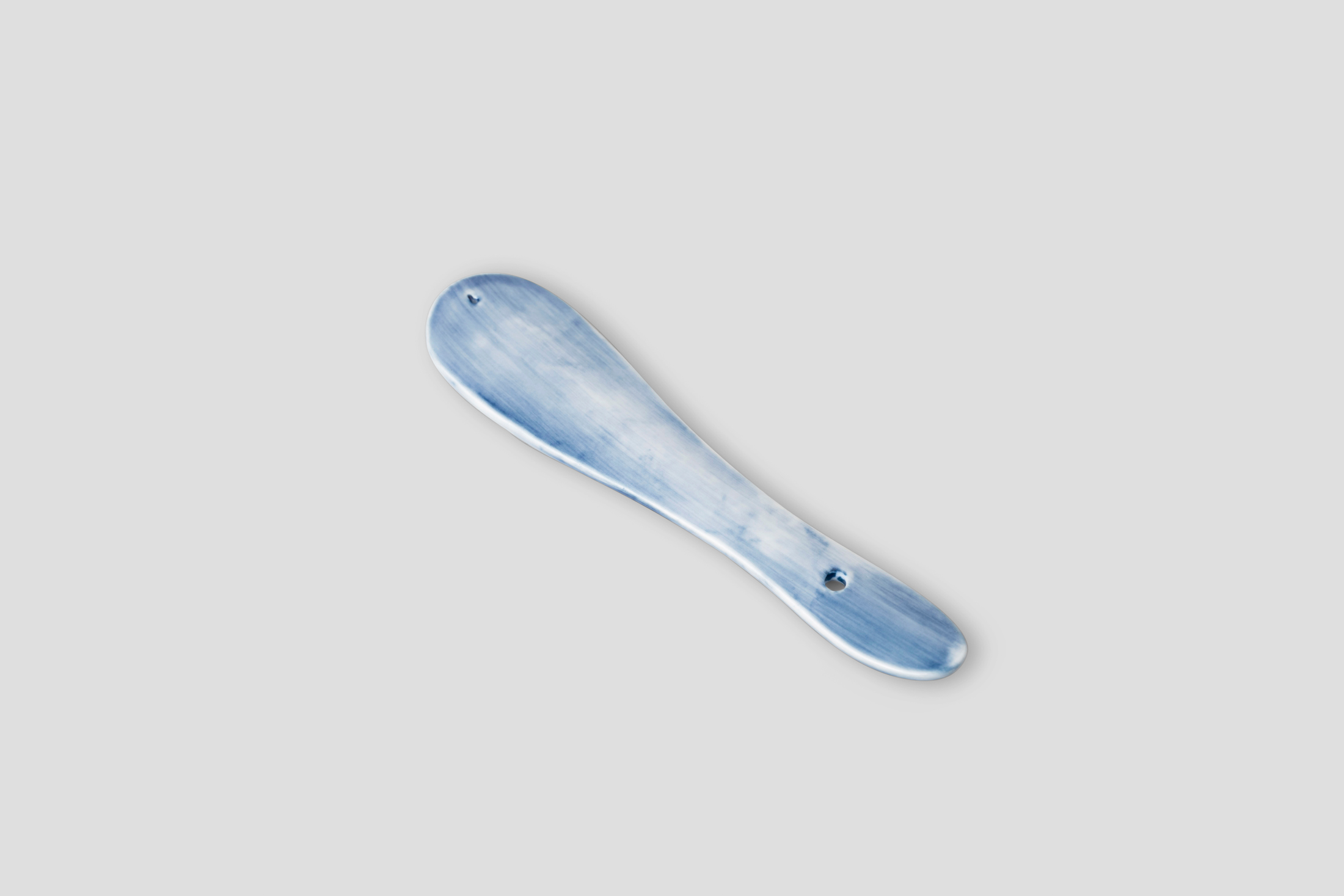 ---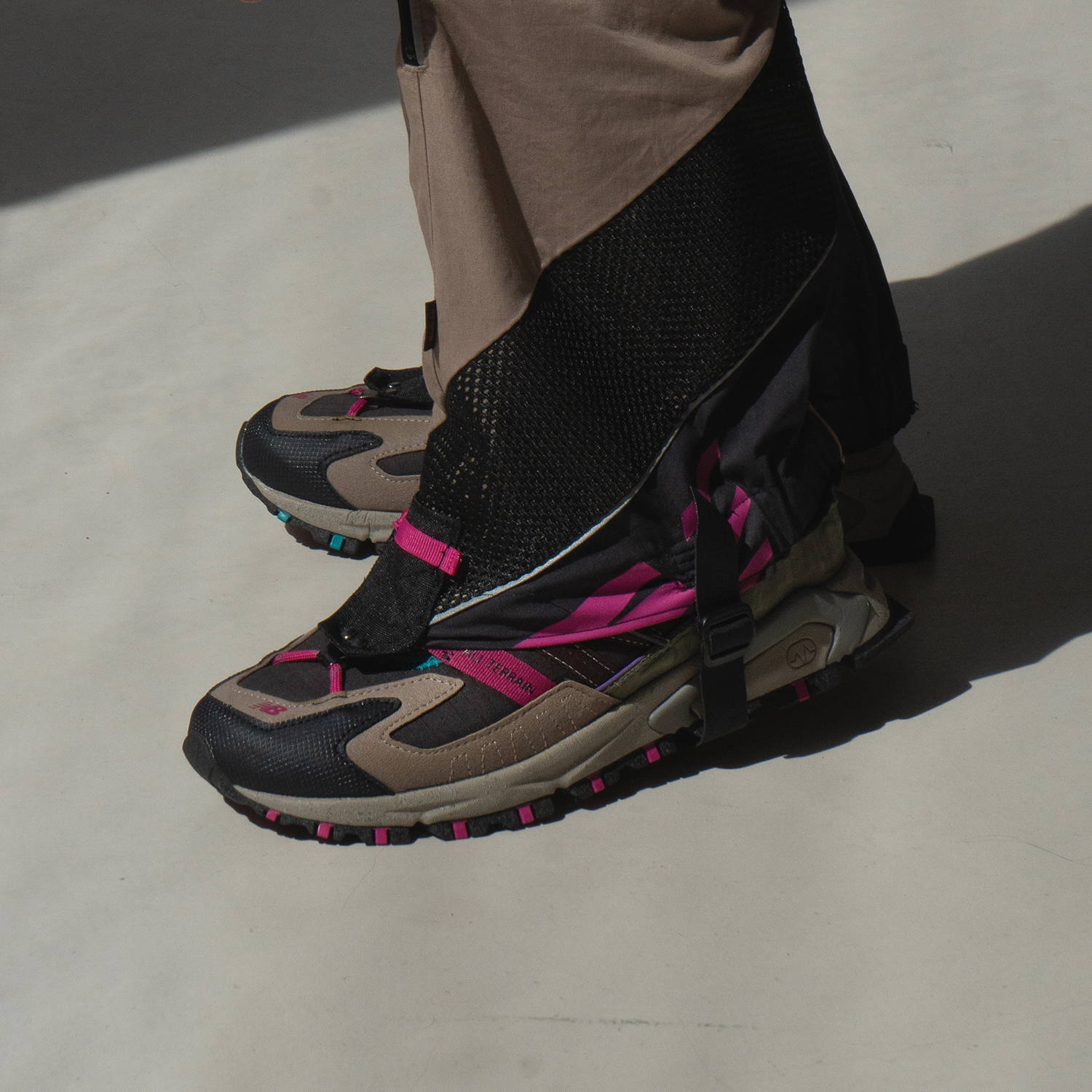 Studio Hagel:
People change positions within the footwear industry all the time, but these changes don't often make the impact that Mathieu Hagelaars' shift from sales to design has. The eponymous Studio Hagel is a font of visual innovation that ranges from consultancies with established brands, to wildly experimental takes on individual shoe designs. The sense of anticipation that surrounds every new project has placed Studio Hagel at the vanguard of footwear's cutting edge.
A statement from the artist:
I like to explore all different ways to "wrap" sneakers. I've done different kinds of covers, shrouds and gaiters. Next to the functional element/look, I love how it intervenes the original design and creates a whole new shape. The NB x Bodega X-racer is meant for "All Terrain", so I was pushing that concept to more extreme terrains. Inspired by sand gaiters and other functional outdoor gaiters for extreme conditions, I've created an asymmetric pair of gaiters out of the NB x Balance apparel. Next to that I've created a bag for these gaiters.

Once my concept was clear, I went straight to making it. I have a quite hands-on approach. After measuring and making a rough sketch with pins, I starting cutting and sewing. I always leave space open for changes and other changes from the original idea.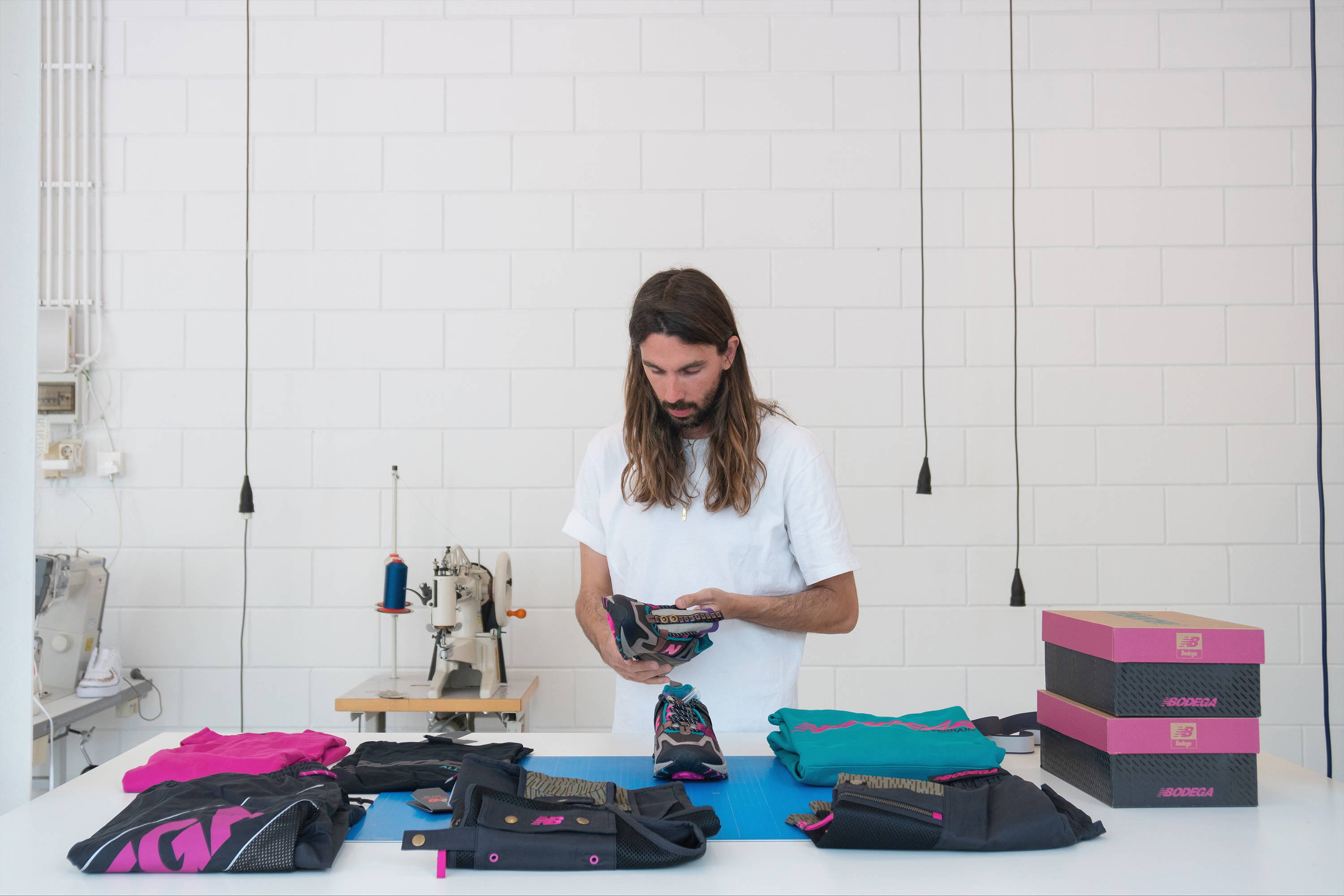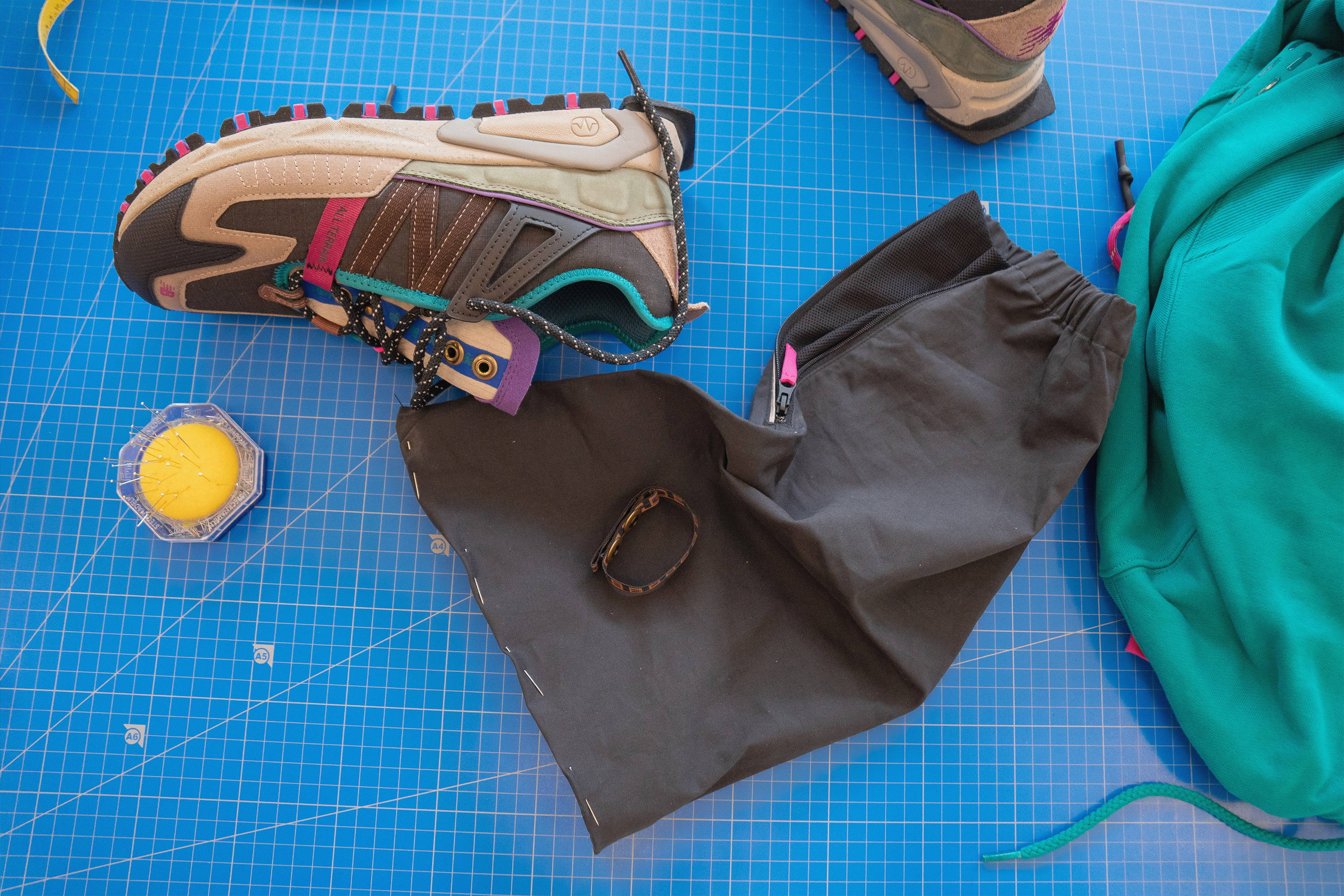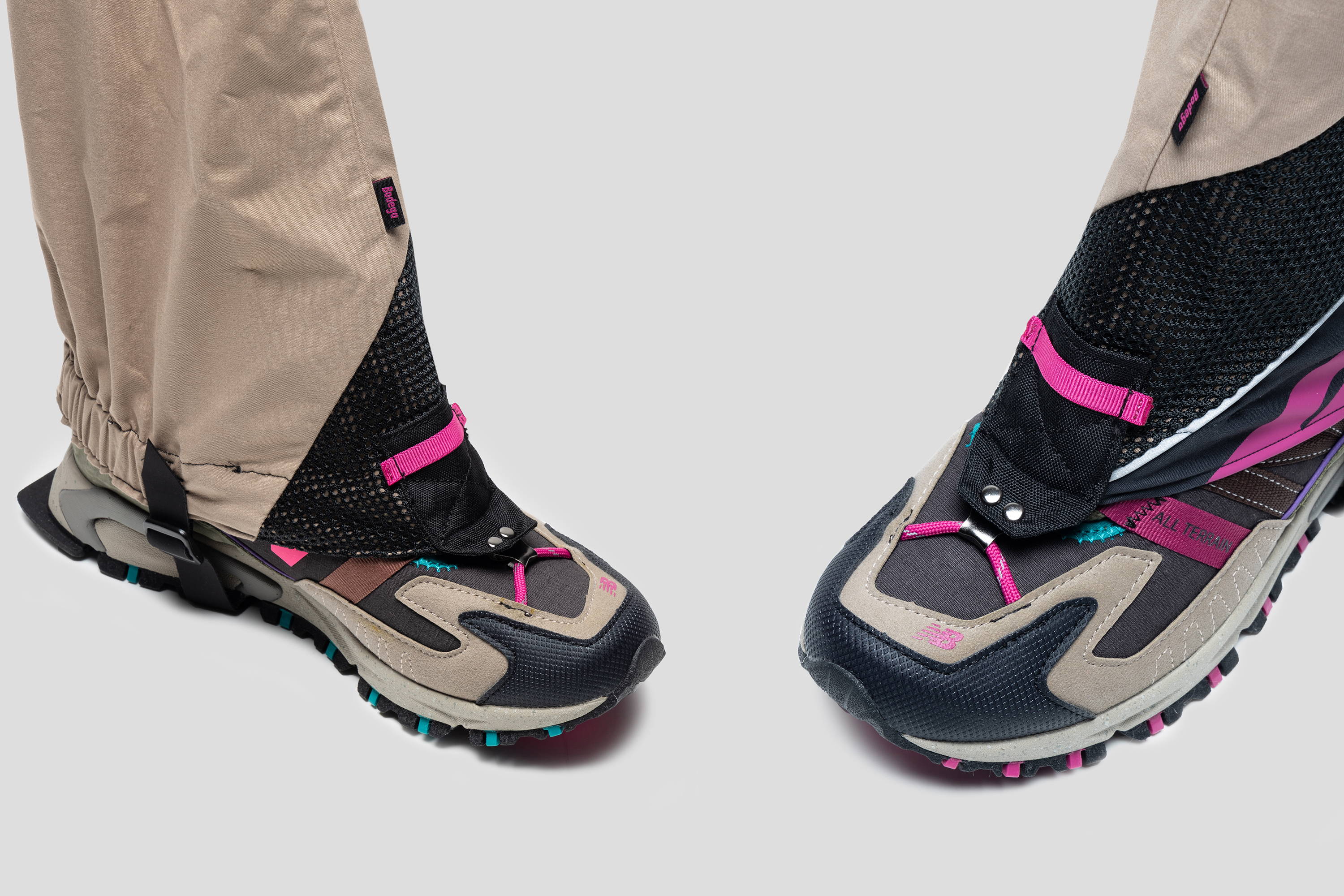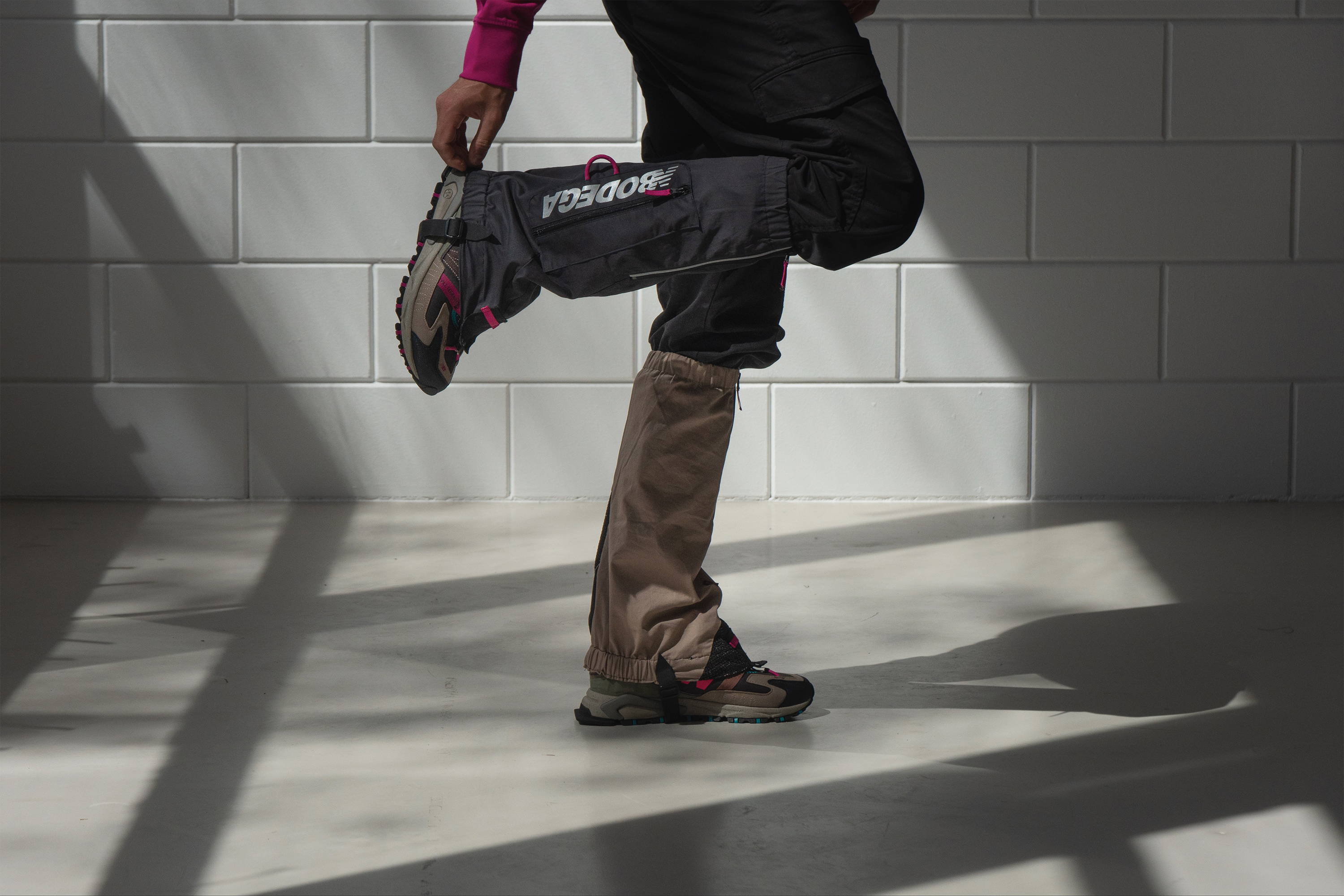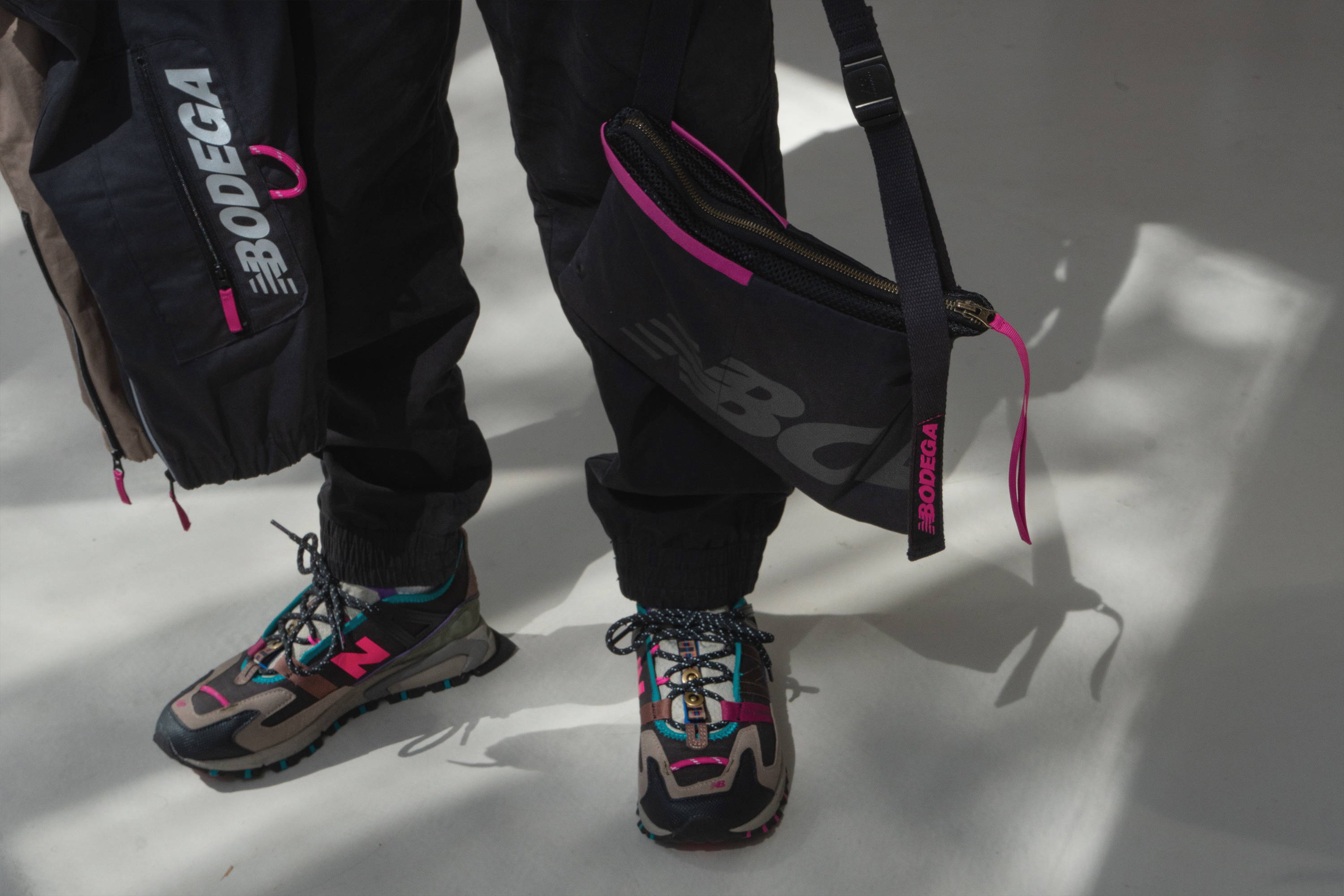 ---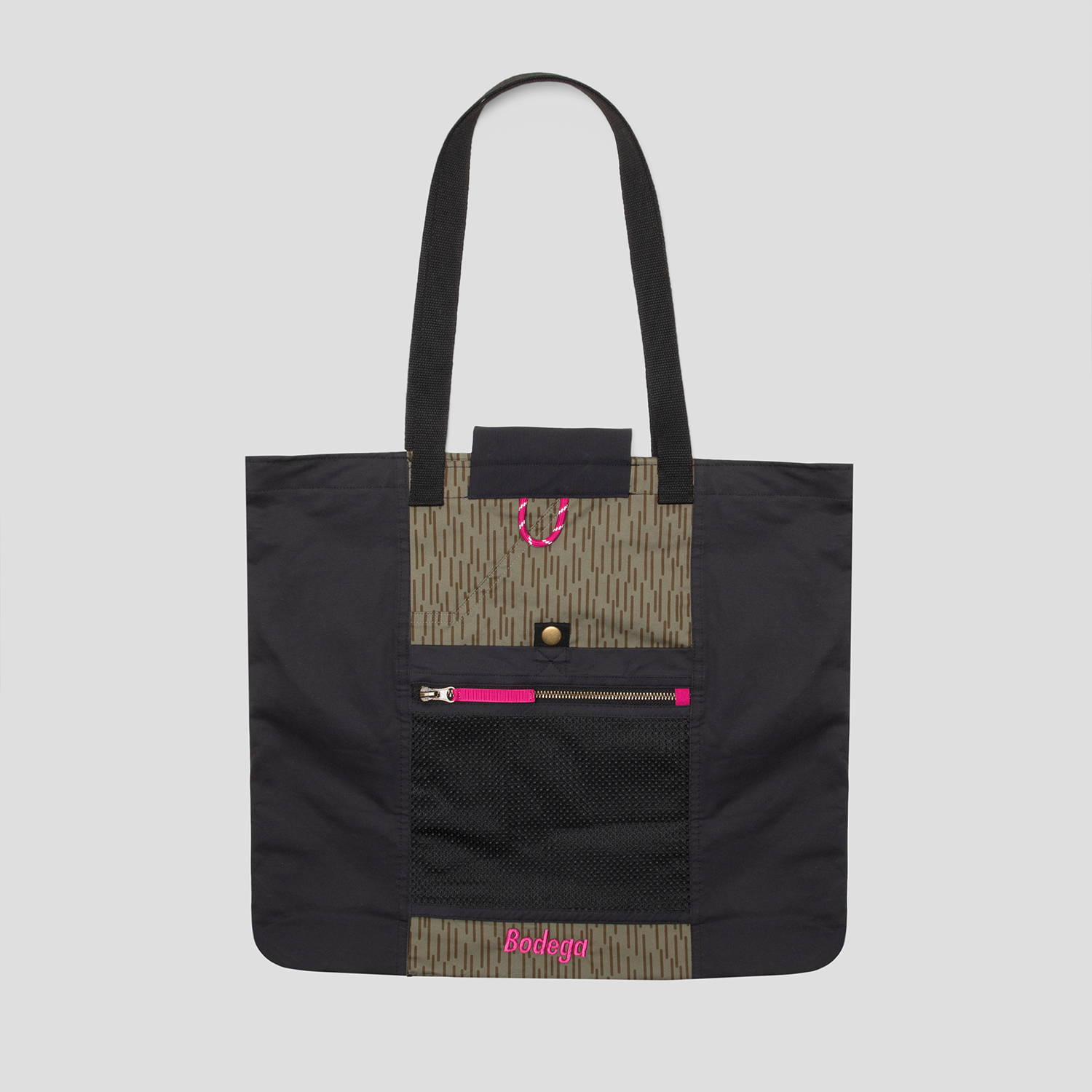 Greater Goods:
Jaimus Tailor was in his final year as a university student when the Greater Goods project was born. Stemming from Tailor's desire to create beyond the boundaries of conventional graphic design, Greater Goods makes use of reclaimed/recycled materials in a way that emphasizes practical function as much as it does visual re contextualization. Greater Goods' upcycling is expressed through a range of mediums, with the imprint's recycled clothing tote bags garnering particular acclaim, not to mention demand.
A statement from the artist:
Working backwards is my preferred way of working, cut up the garments and see what the possibilities are. I saw the large New Balance Bodega graphic on the pants and knew that would be the centerpiece. From there I just sketched out some ideas and began cutting and sewing. The collection has some great graphics and technical details, which I wanted to transfer to the re-worked piece.
The tote bag is constructed from the Bodega New Balance shorts, when I took them apart and saw the construction it was a no-brainer. The pocket layout instantly resembled a similar pocket style on tote bags so I put them to good use.
[For the large carry bag] I wanted to create something that I have always wanted to make, a massive carry bag inspired by the iconic Ikea Frakta. Constructed mainly from the Bodega New Balance Pants and offcuts from the shorts it utilizes all the pockets and the large wild graphic down the side of the bag. The bag is also lined with raw calico, which adds that extra protective layer and increases durability.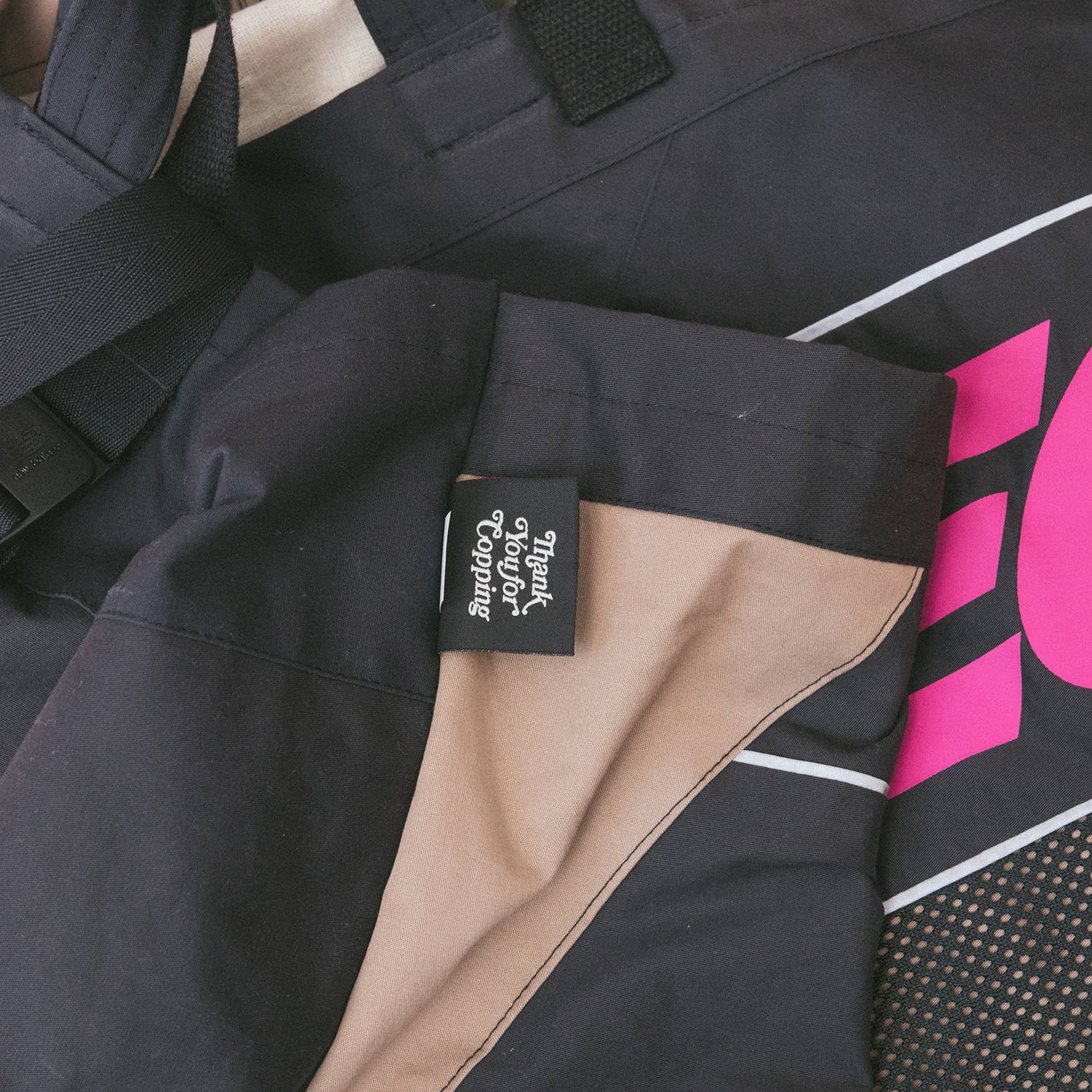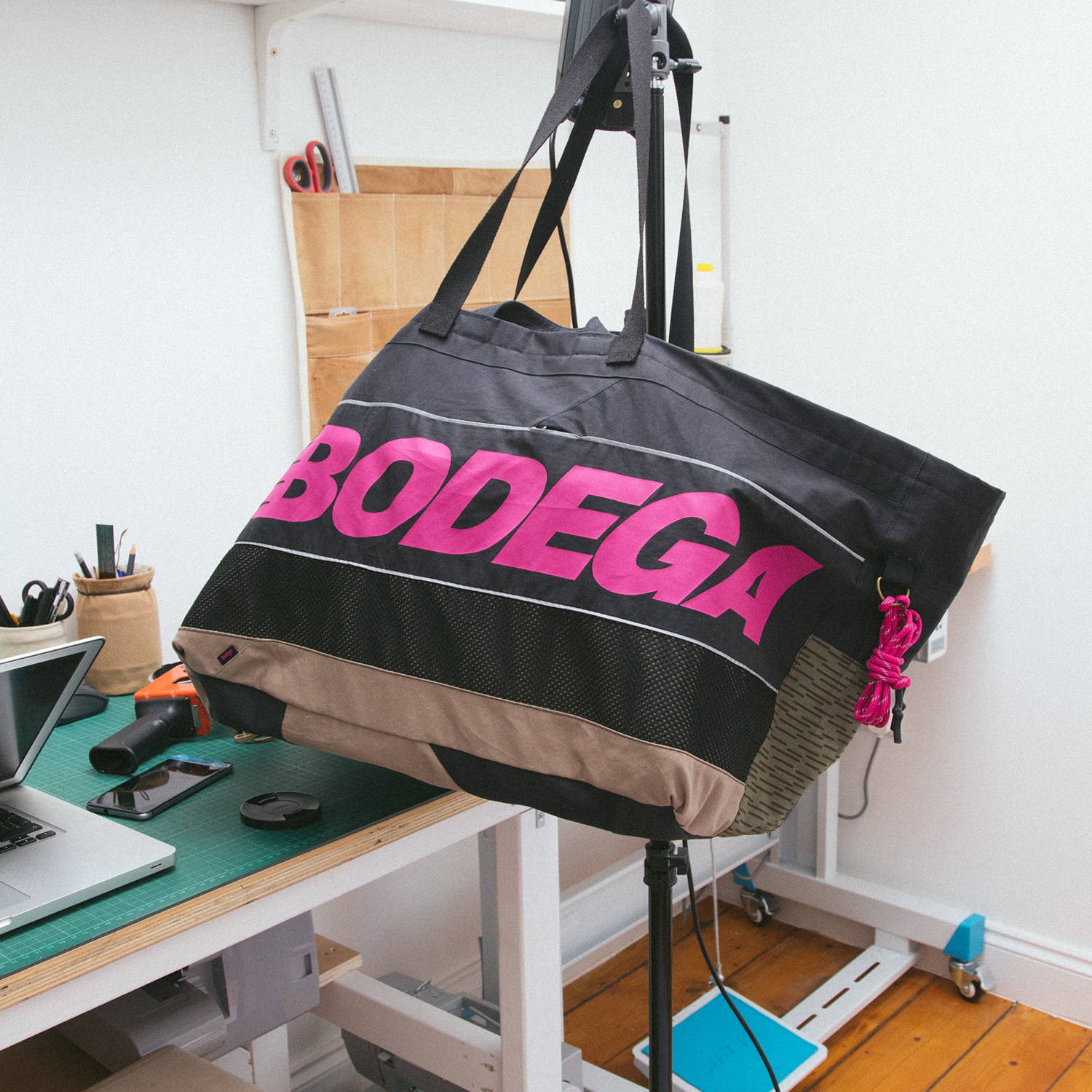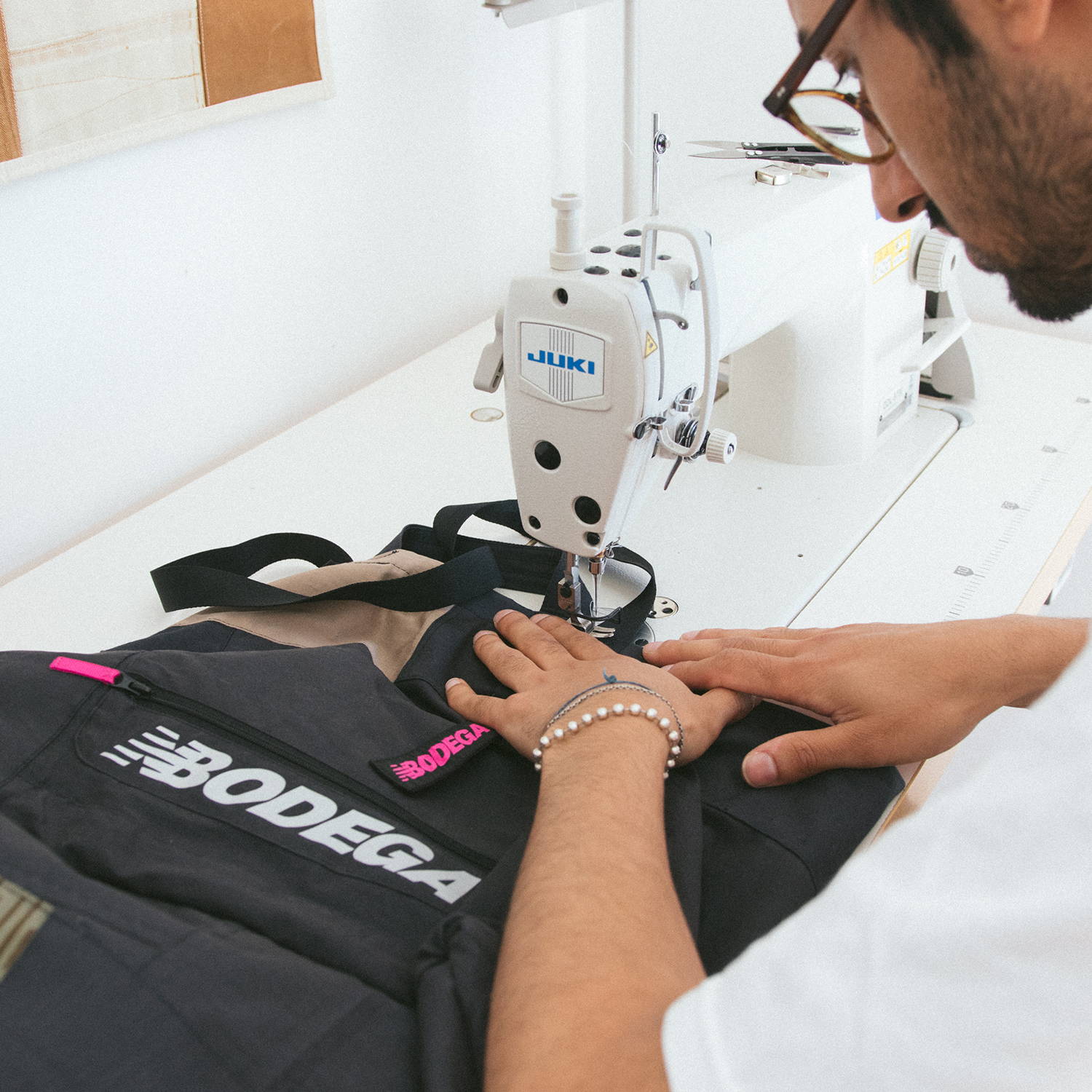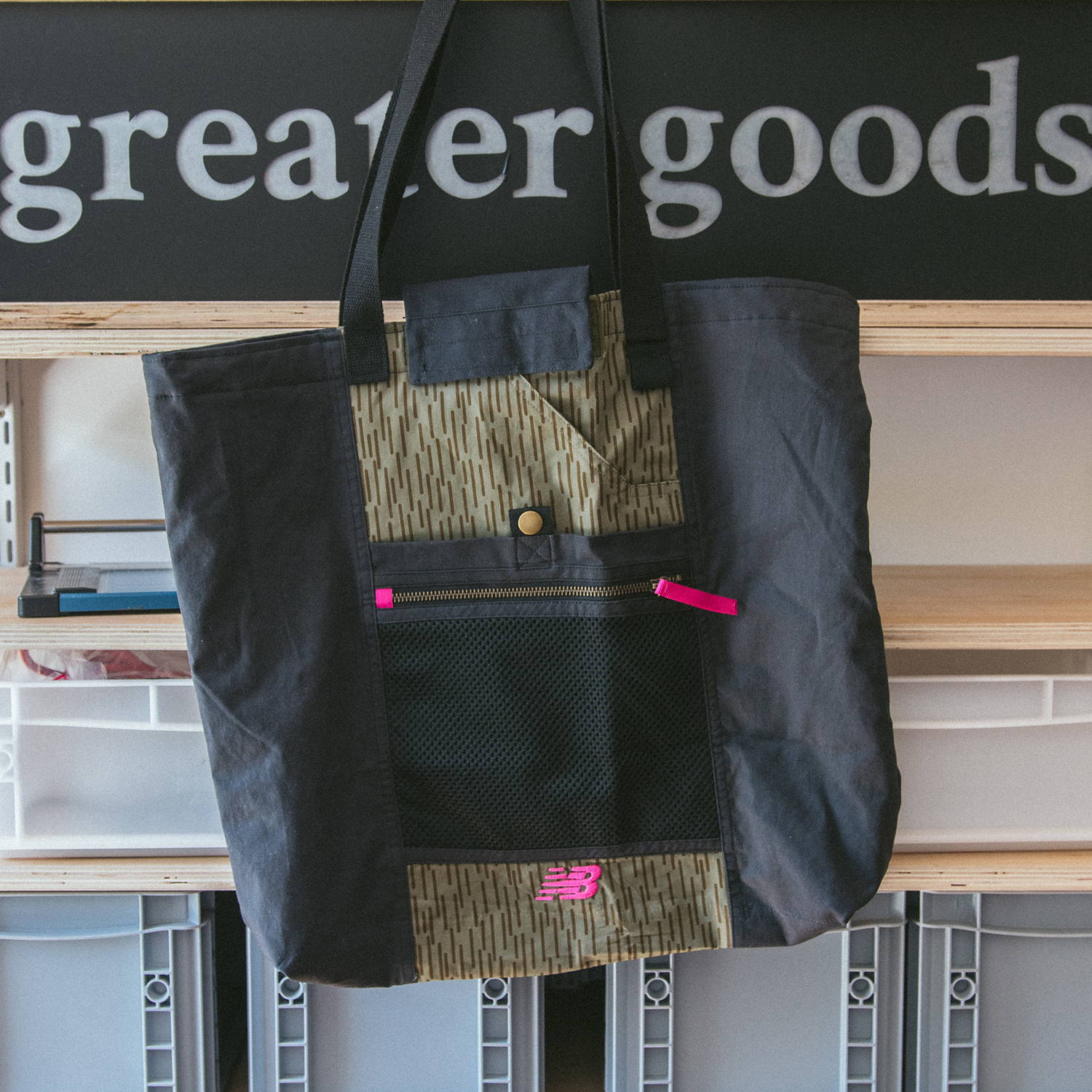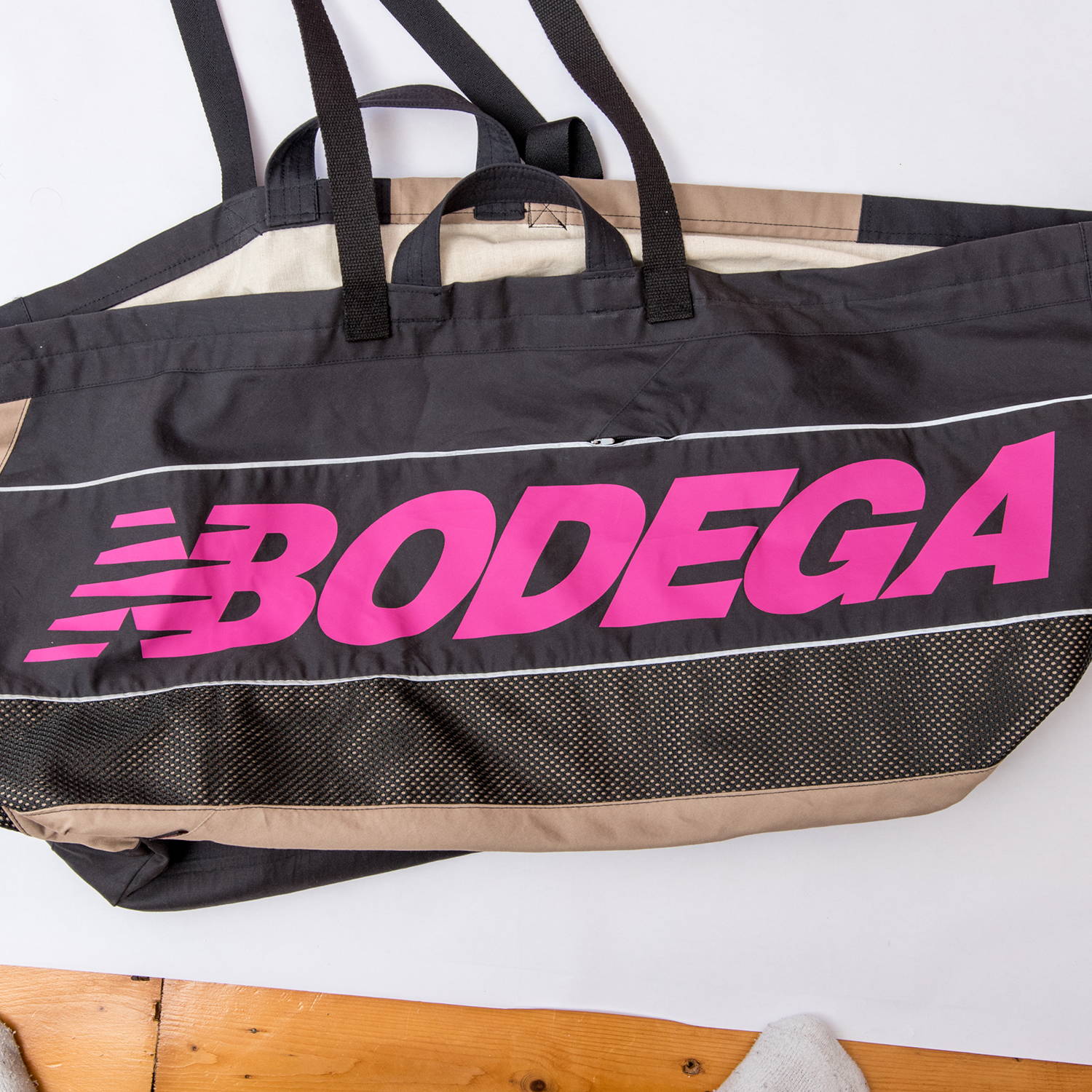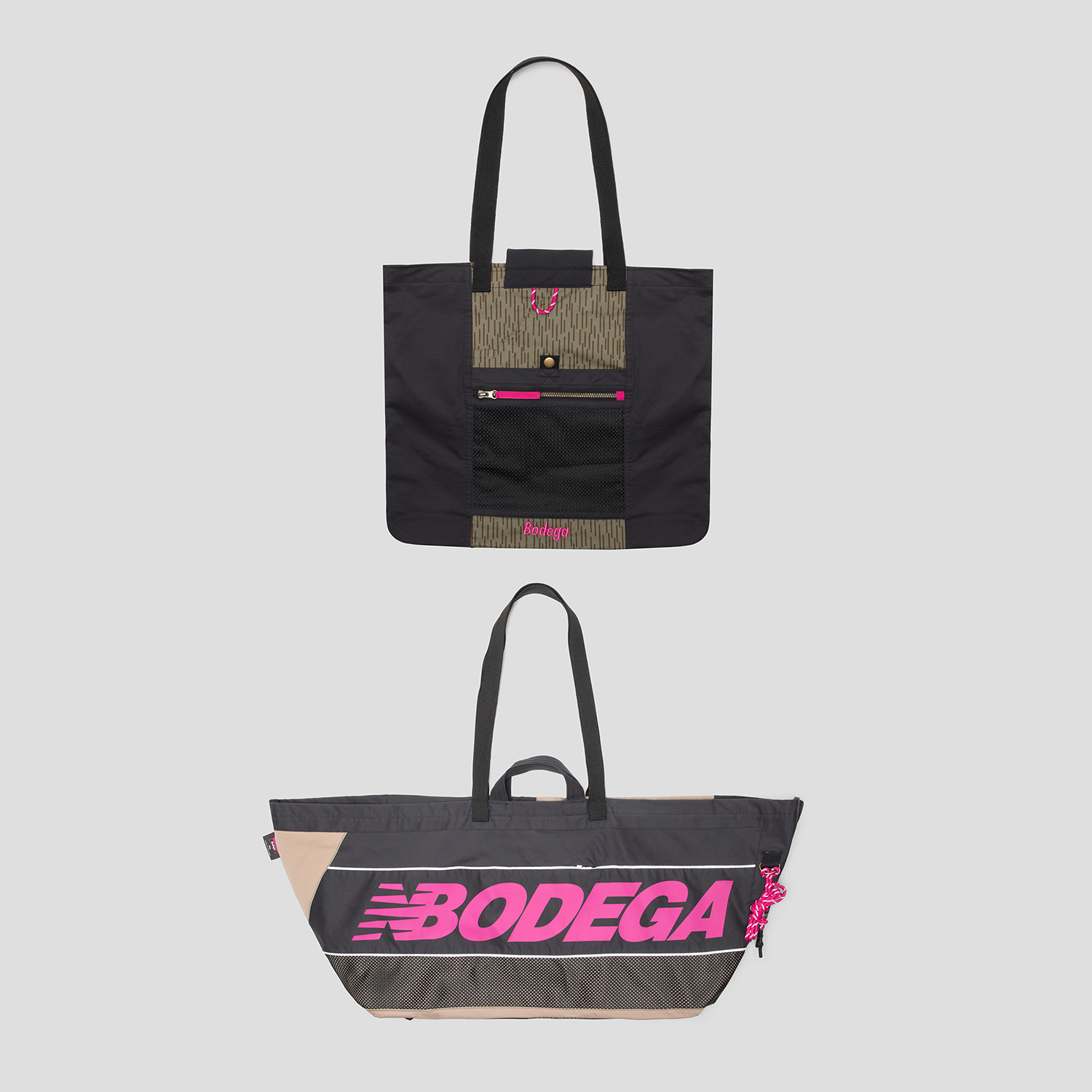 For a chance to win any of these special, one of a kind creations, please enter our raffle here.
The raffle will be live until Wednesday, 6/24 at 5:00 PM EST.
Share this