This year the Dr. Martens 1461 celebrates its 60th anniversary, and while the style has seen many iterations over the years, the silhouette, core materials, and the means of production have remained largely unchanged.
Released in 1961, the 1461 is the three-holed low top version of the taller, more formidable 1460 boot released a year before. And with both still in production and as popular as ever, these original versions remain a testament to the brand's timeless style and master craftsmanship.
Created with the working class in mind, Dr. Martens footwear would in time become a universal symbol of rebellion, individuality and an integral part of the unofficial uniform for just about every facet of counter culture. In time postmen, policemen and factory workers would end up wearing the same shoes as punks, mods, icons, anarchists, musicians of every genre and artists of every medium. Despite their diversity and disparate ideals, it seemed every faction of society was united in their choice of footwear.
Fast forward to modern times and the influence of Dr. Martens is stronger than ever. Now considered a British heritage brand, their iconic silhouettes continue to push boundaries with collaborative redesigns and minor in-house tweaks that provide different colors and accents for every attitude and occasion. With continued clout and an enduring cool, Dr. Martens are now found on the feet of a new generation of rebels, artists and agitators as they make their way down the path less traveled.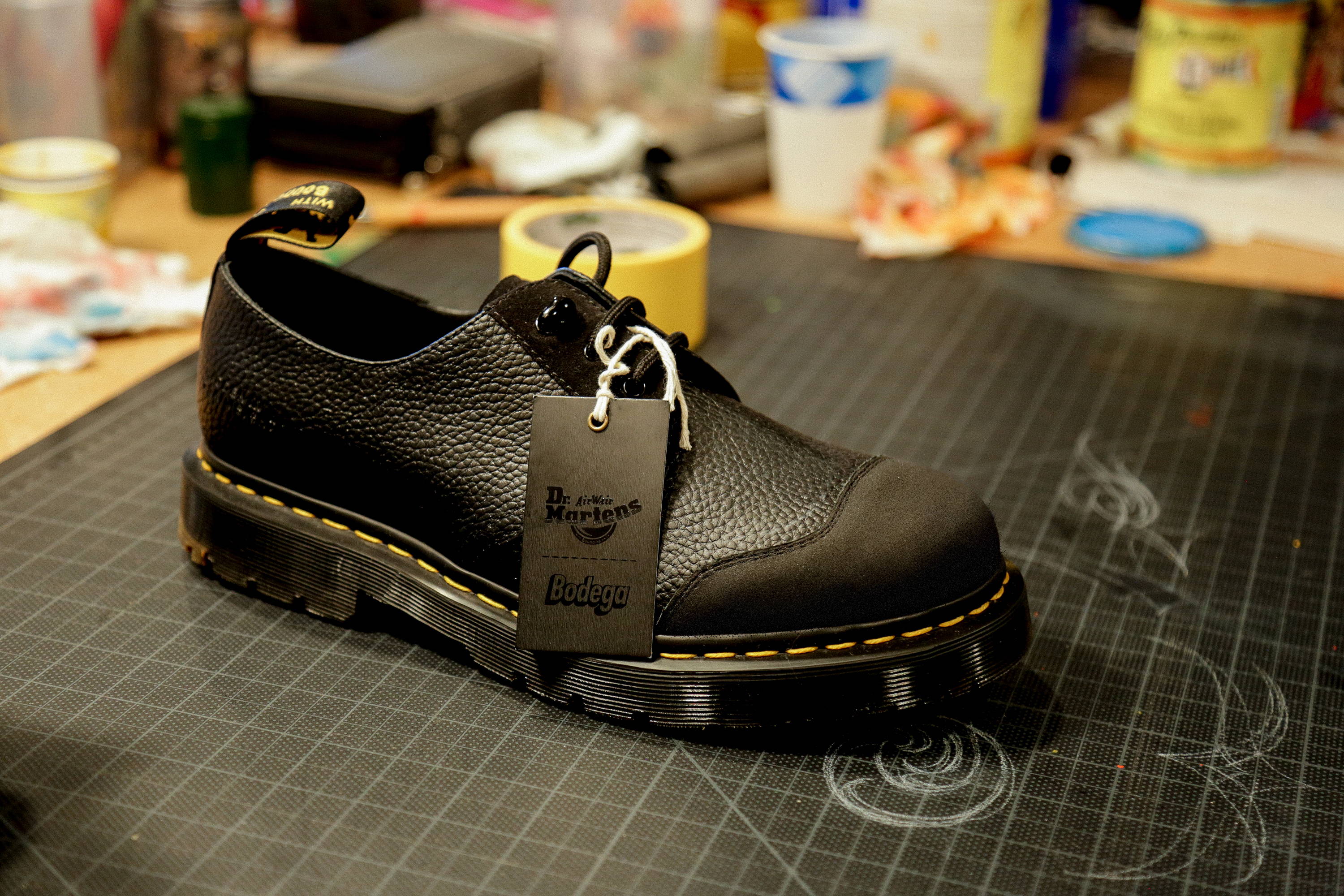 For Bodega's upcoming 1461, special attention was paid to Dr. Martens industrial roots with a black, pebbled leather upper, nubuck overlays, a Tectuff toe cap and the anti-slip sure footing of Dr. Marten's WinterGrip outsole. Worn here by Sonny Mouneu, the shoe shows a reverence for the past while pushing the design forward with subtle modern day accents.
Mouneu, better known by his alias in the art world, Sonny Boy, is no stranger to merging old techniques with modern design. A renowned pinstriper and sign painter, Sonny Boy is an artist and craftsman who has found new ways to express old disciplines. For the uninitiated, pinstriping actually dates back to the horse and buggy days with the sides of vehicles and spokes painted for stylized accents. Even Ford Motor Company's original Model T used a pinstriper in their famed assembly line.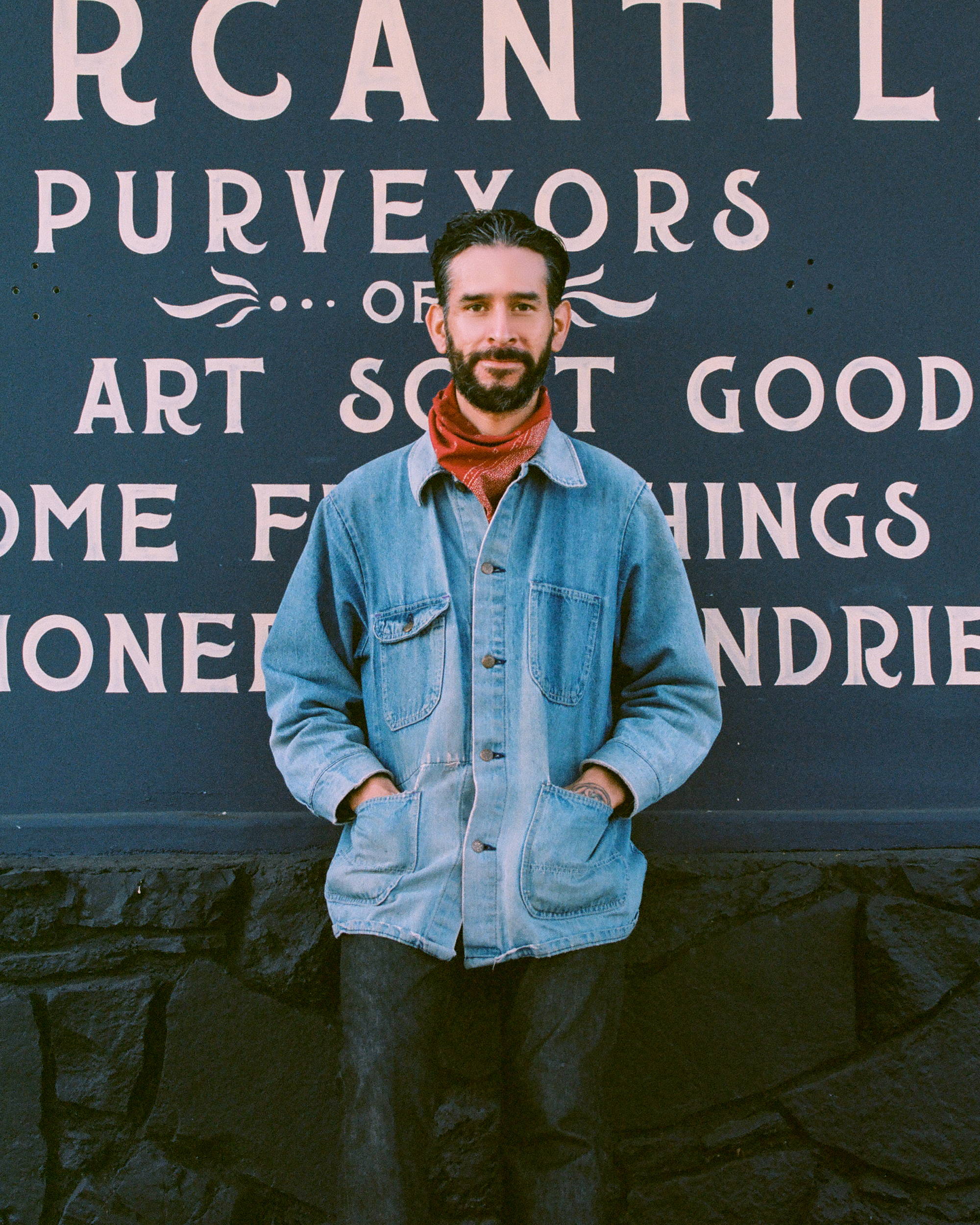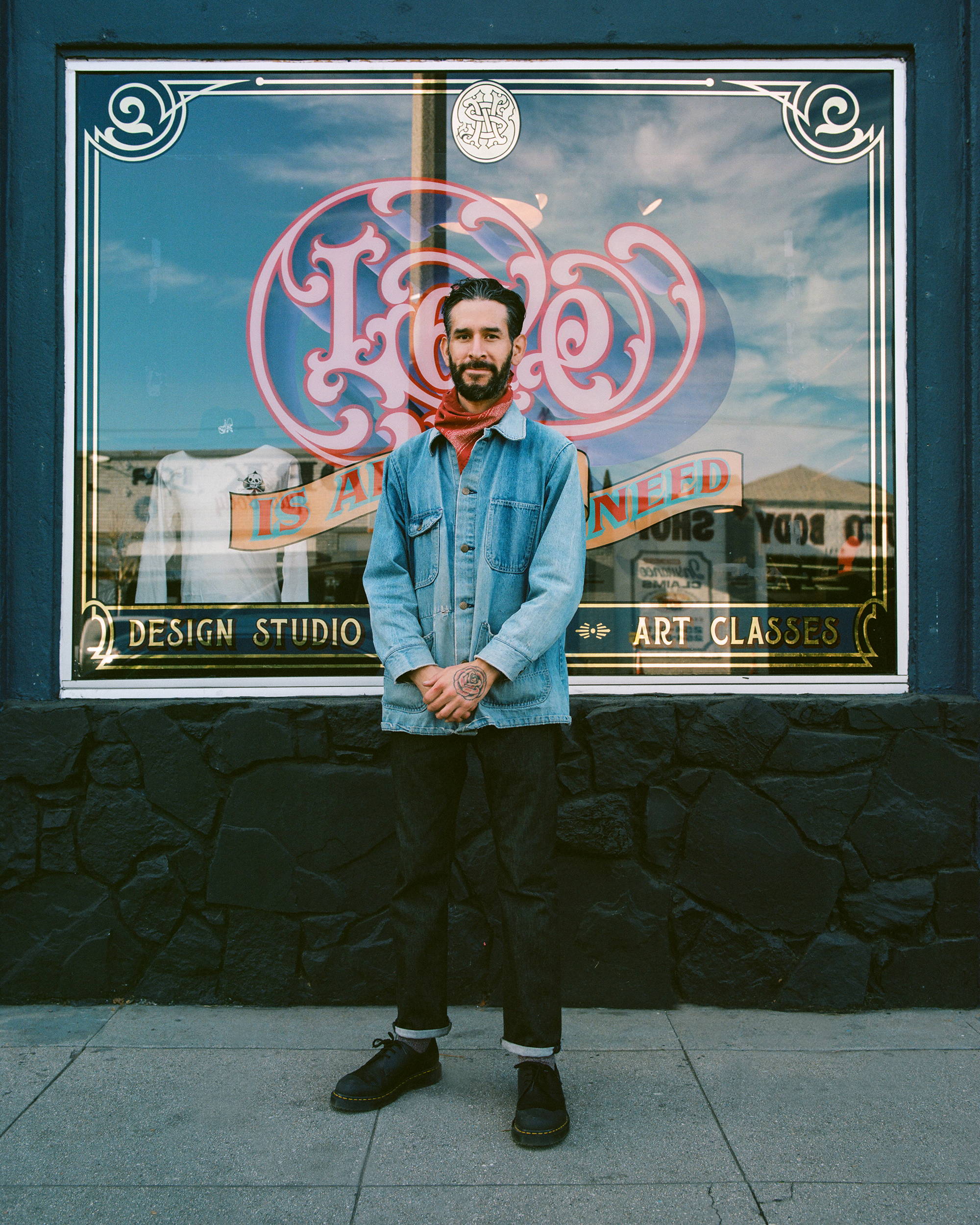 Employing these age-old skills with the sensibilities of modern day tattoo culture and design, Sonny Boy has painted custom motorcycles, cars, and even pairs of Dr. Martens. A member of the legendary West Coast Artists crew, Sonny Boy is one of the leading figures in modern day pinstriping. With a steady hand and the analogue application of paint, each brushstroke is the result of painstaking preparation and meticulous planning.
Taking his interest in old techniques one step further, Sonny Boy has recently ventured into traditional sign painting and lettering. An ancient discipline that has become increasingly endangered over time due to technological advances and modern mechanization, Sonny Boy is saving the time honored craft one careful brushstroke at a time.
It is this appreciation of old, tried and true techniques that one can rely on with every pair of Dr. Martens. As a wearer of the brand both in his youth and today, Sonny Boy's path may have changed, but the shoes on his feet have remain a testament to the timeless style and quality craftsmanship that Dr. Martens has always stood for.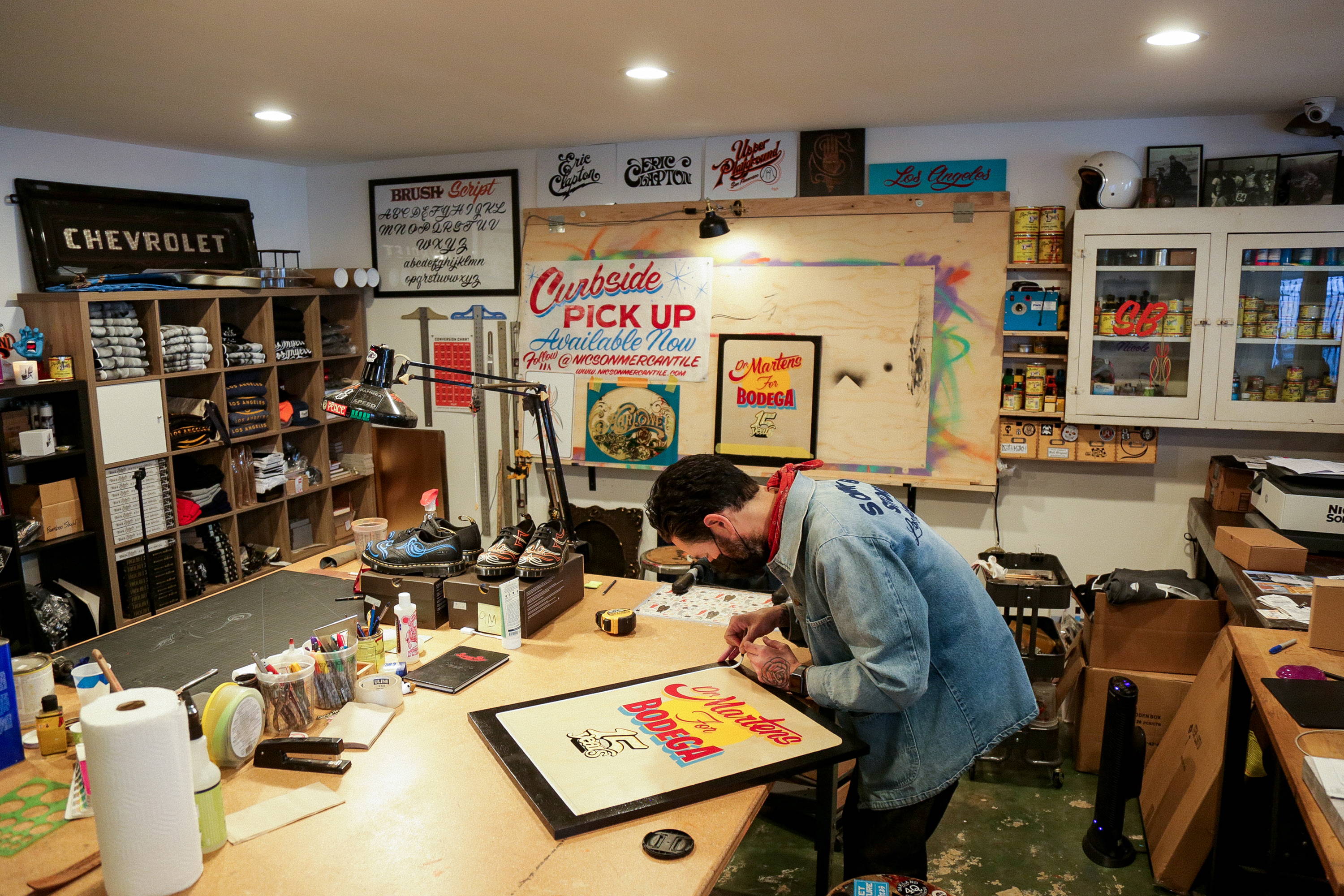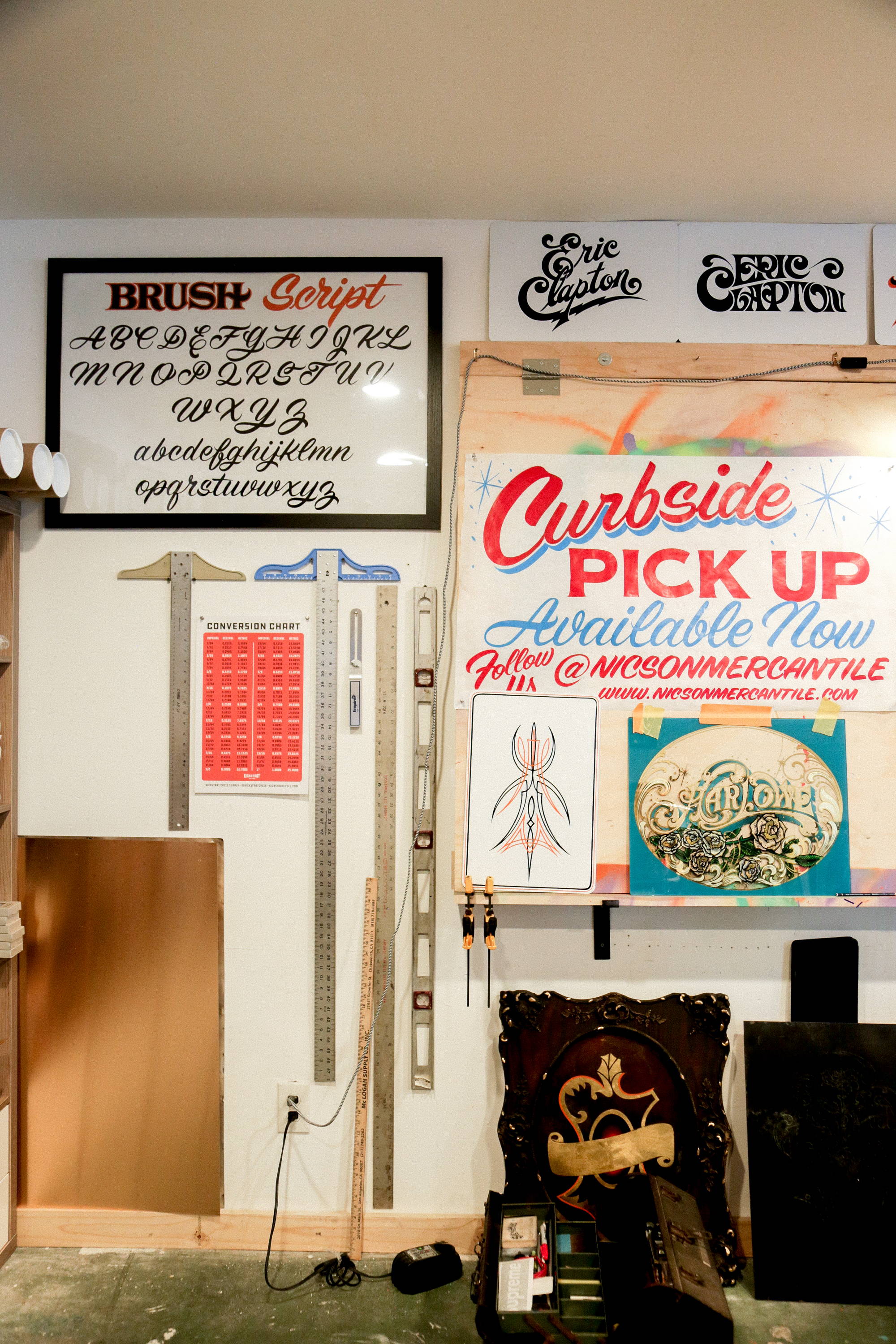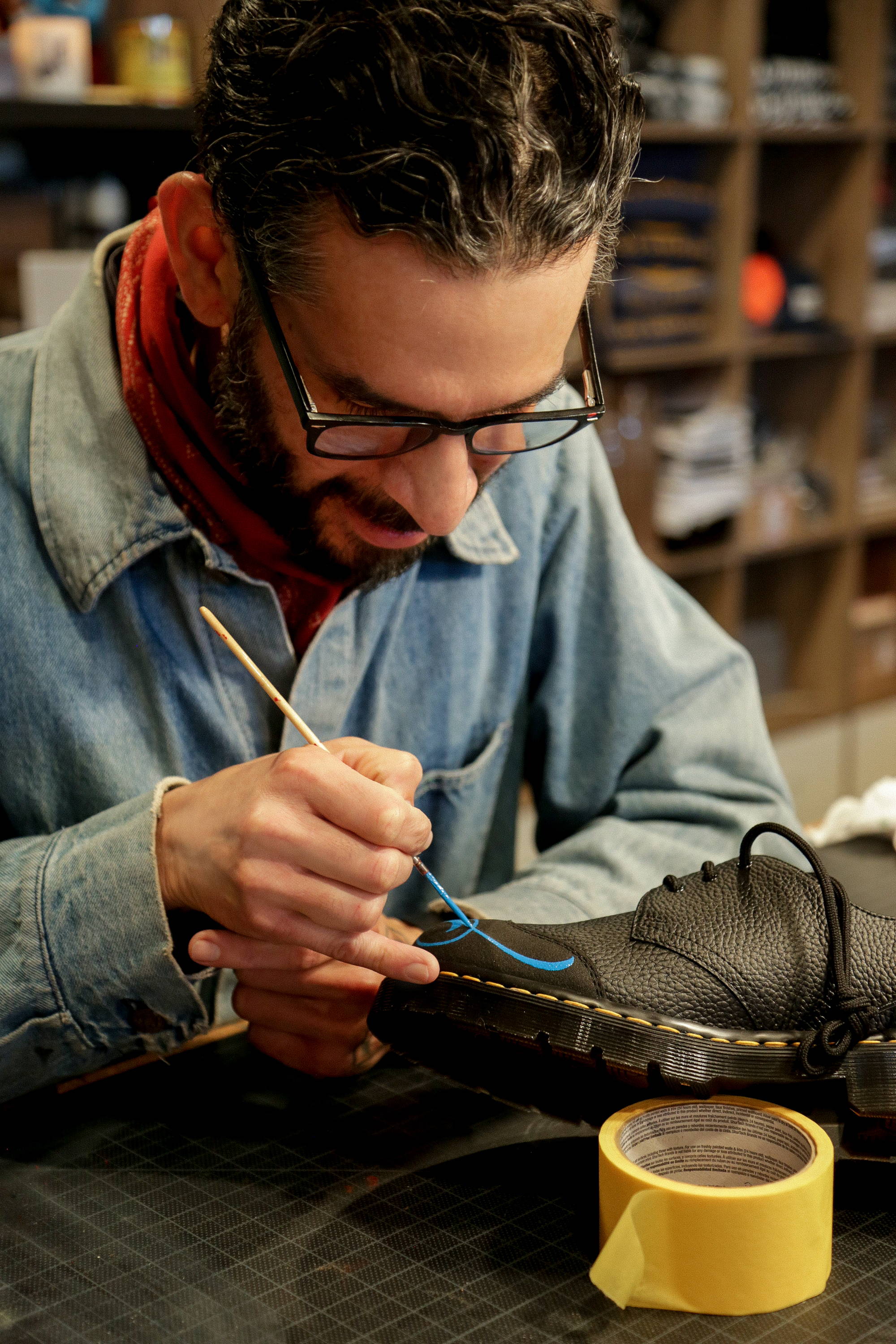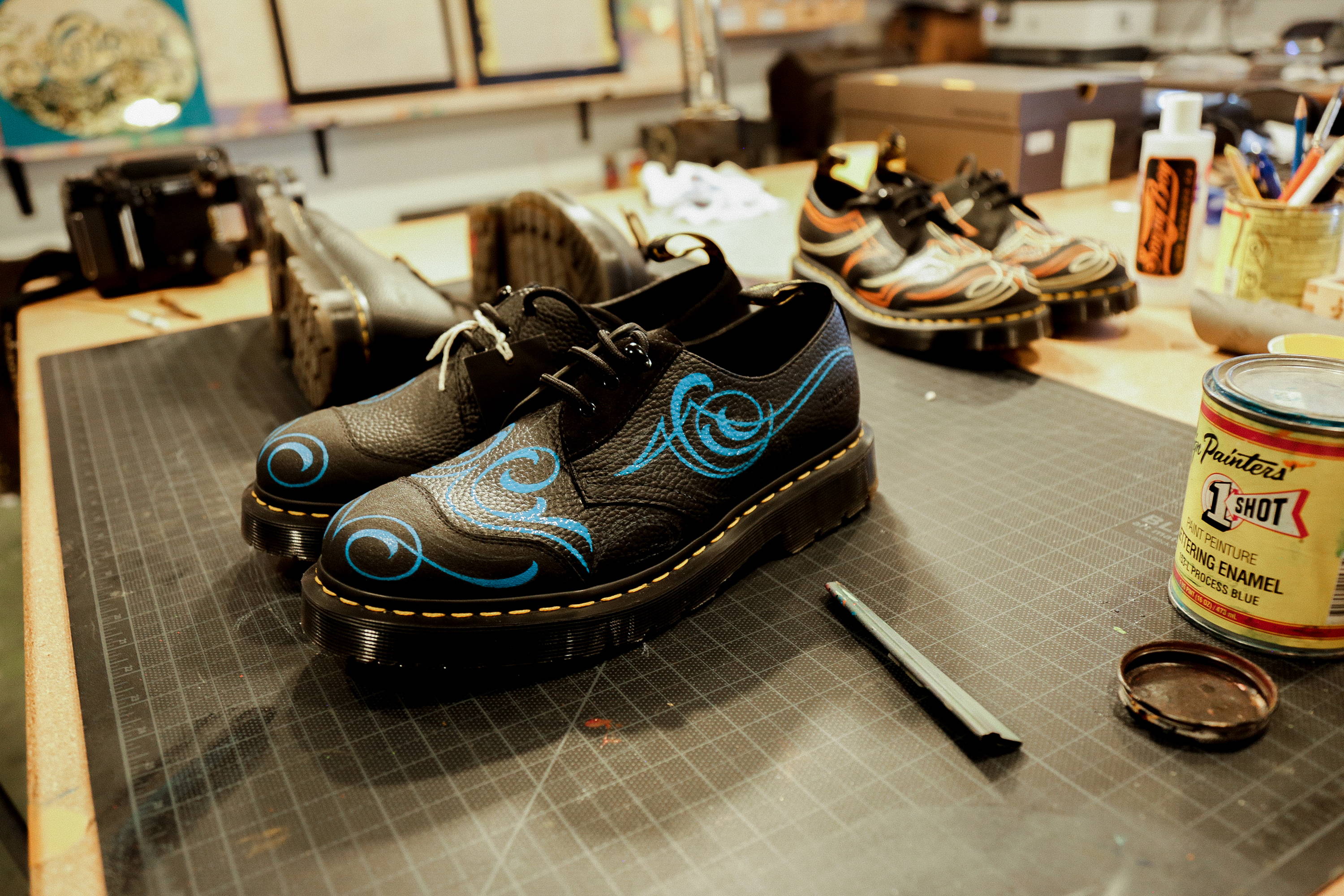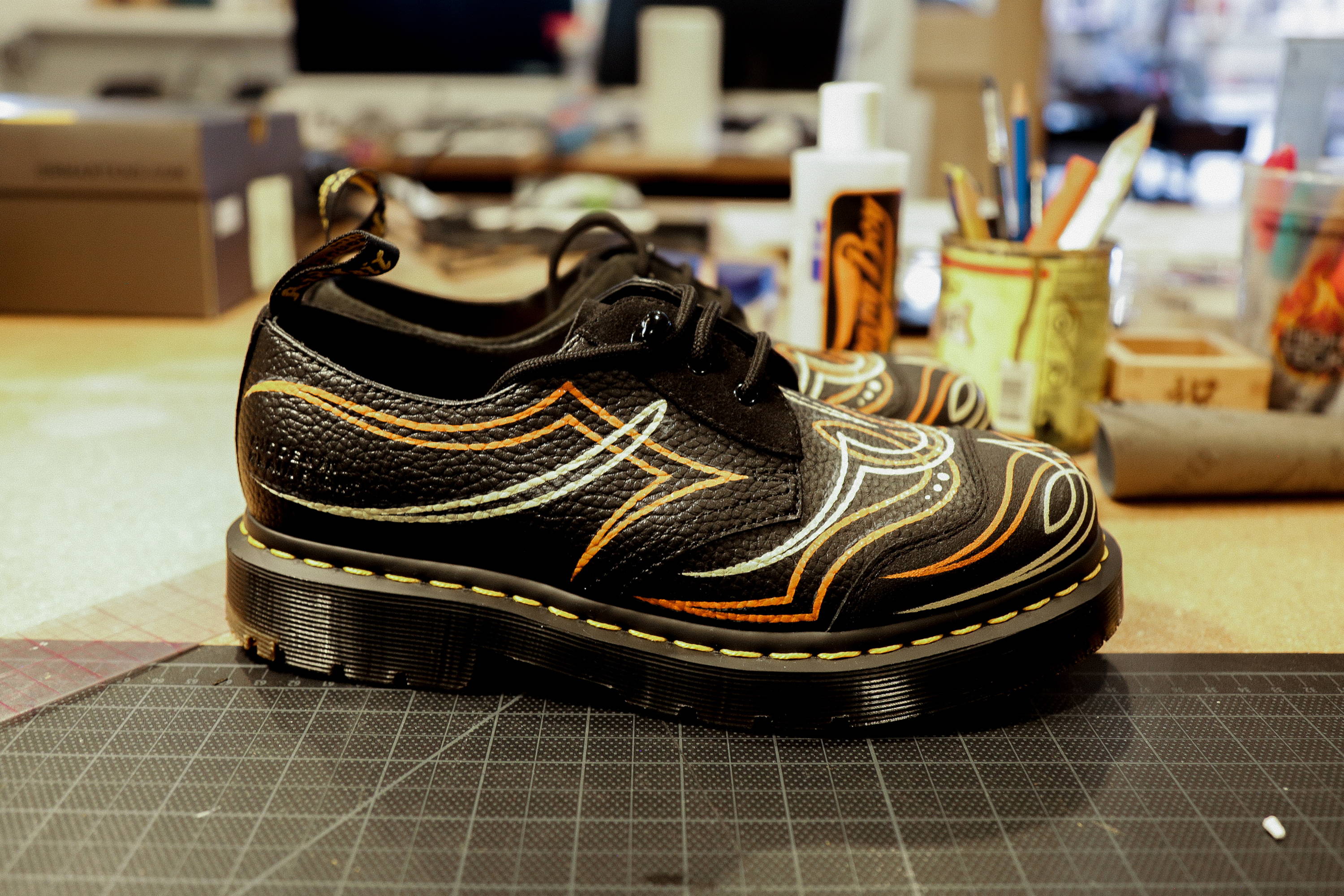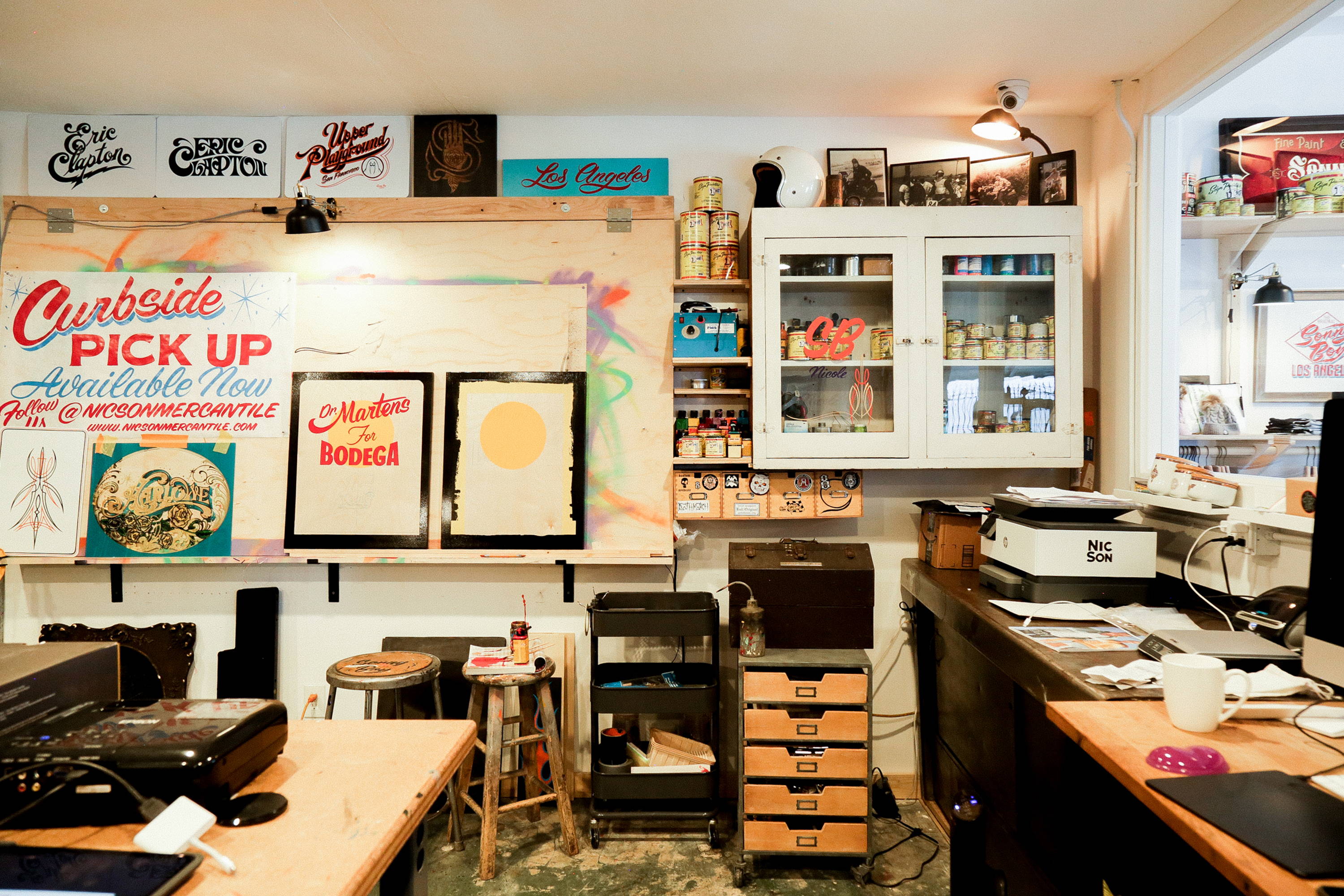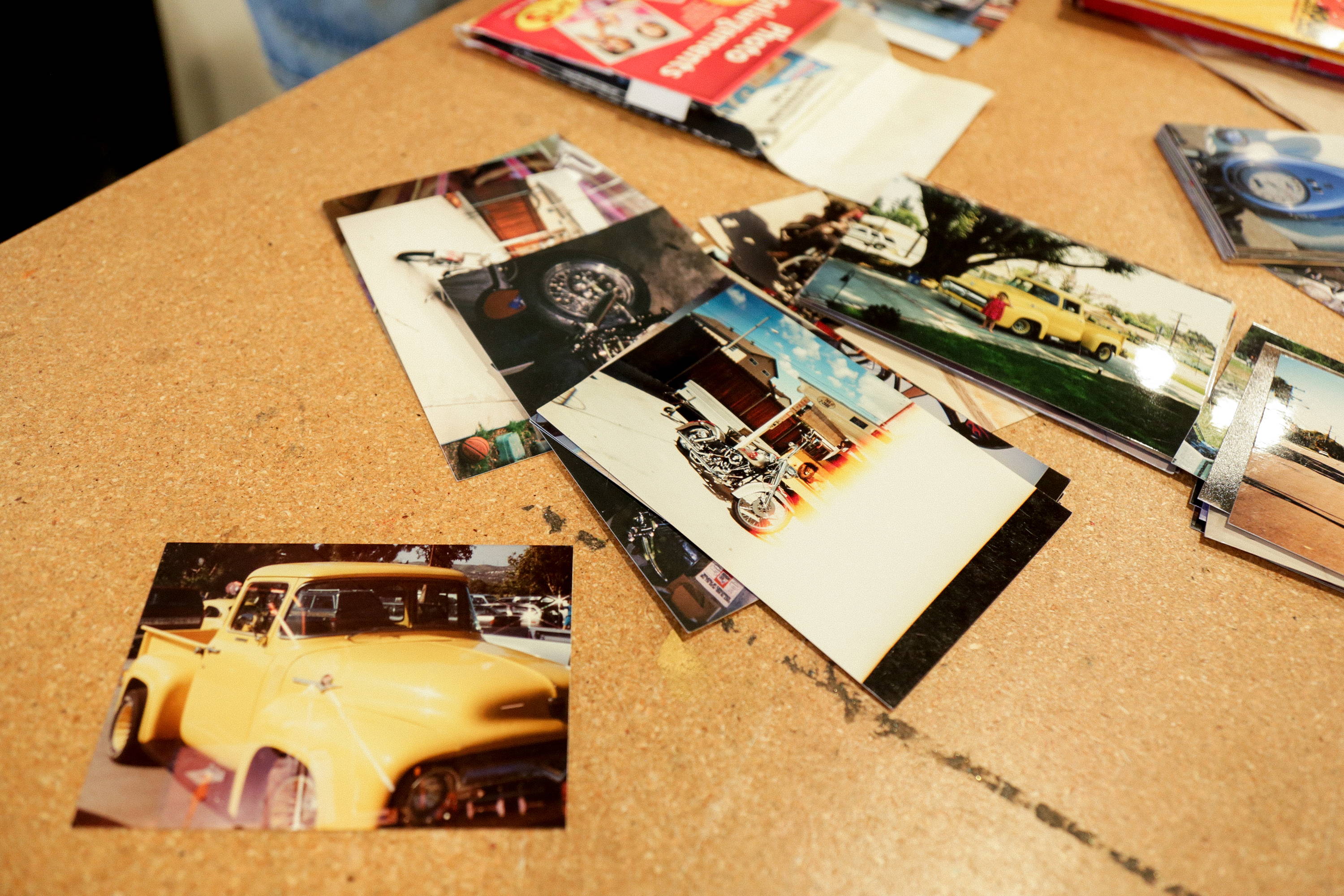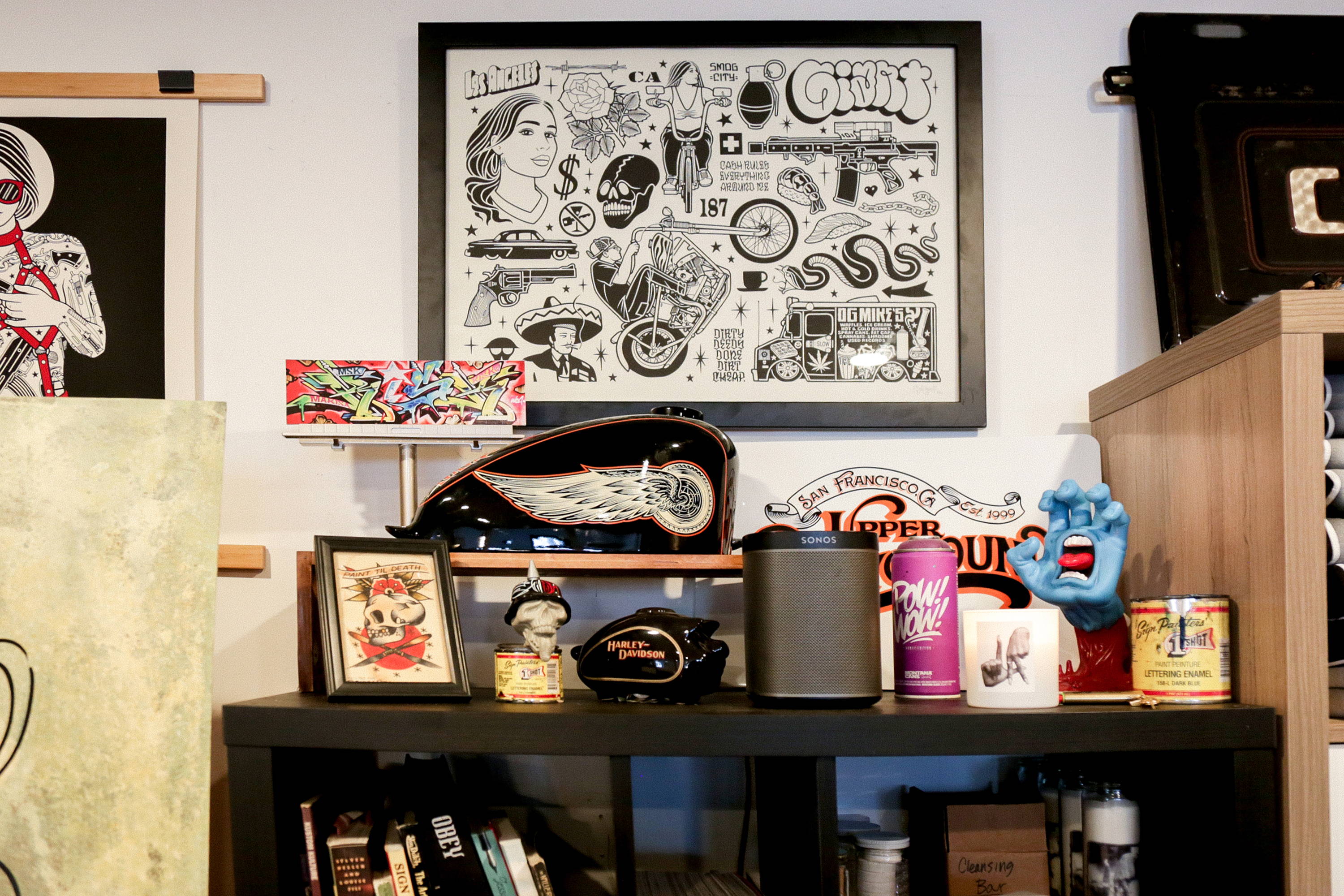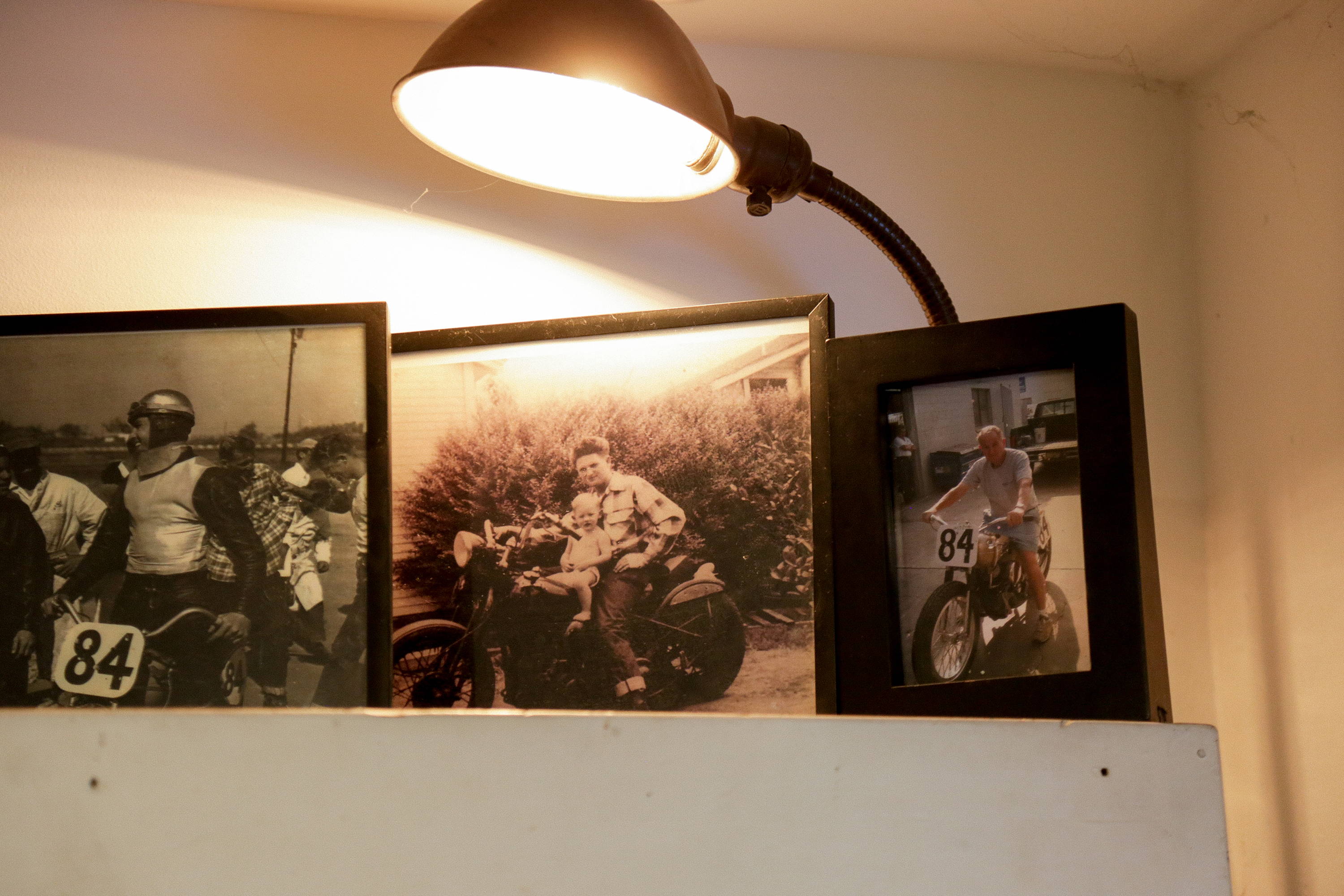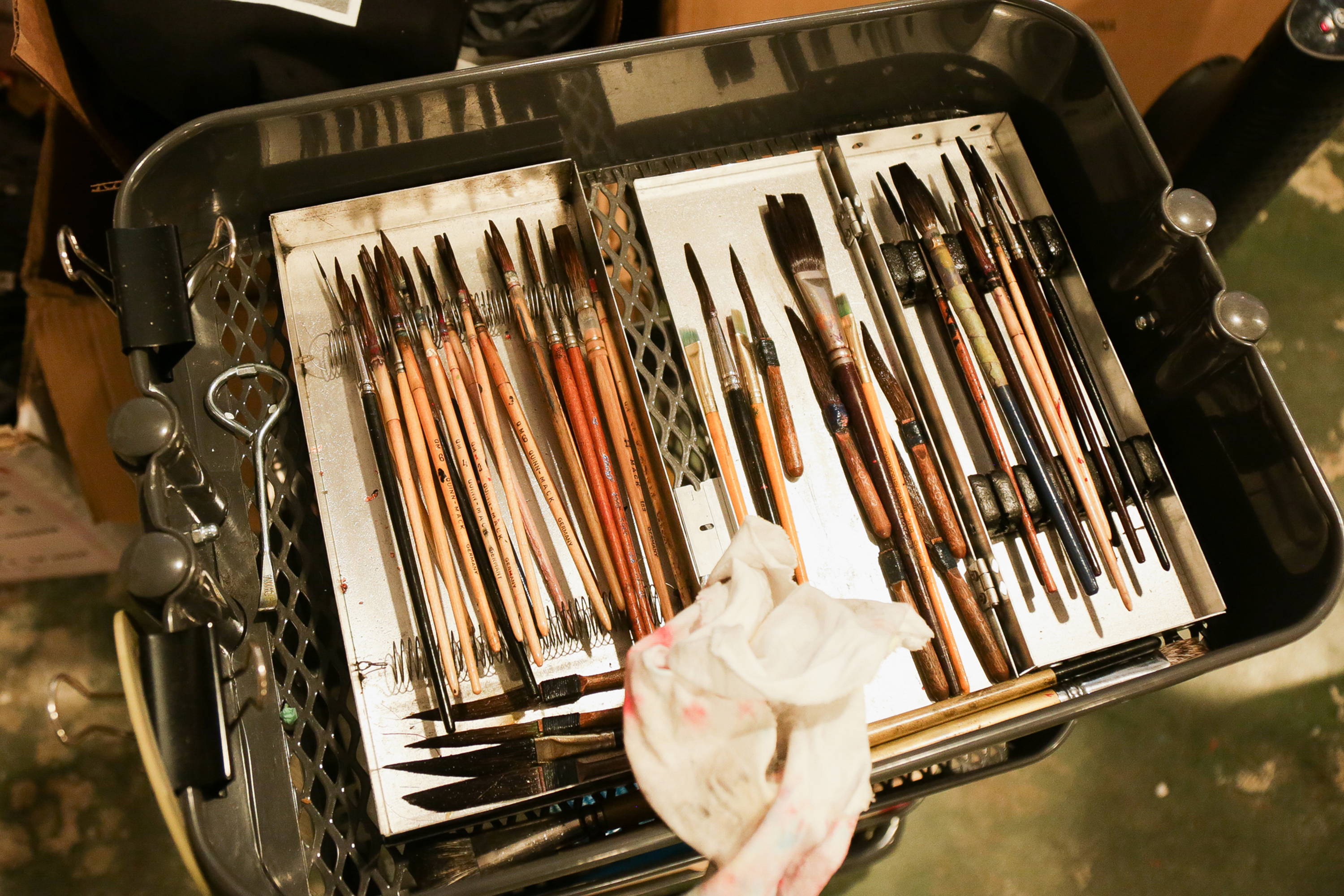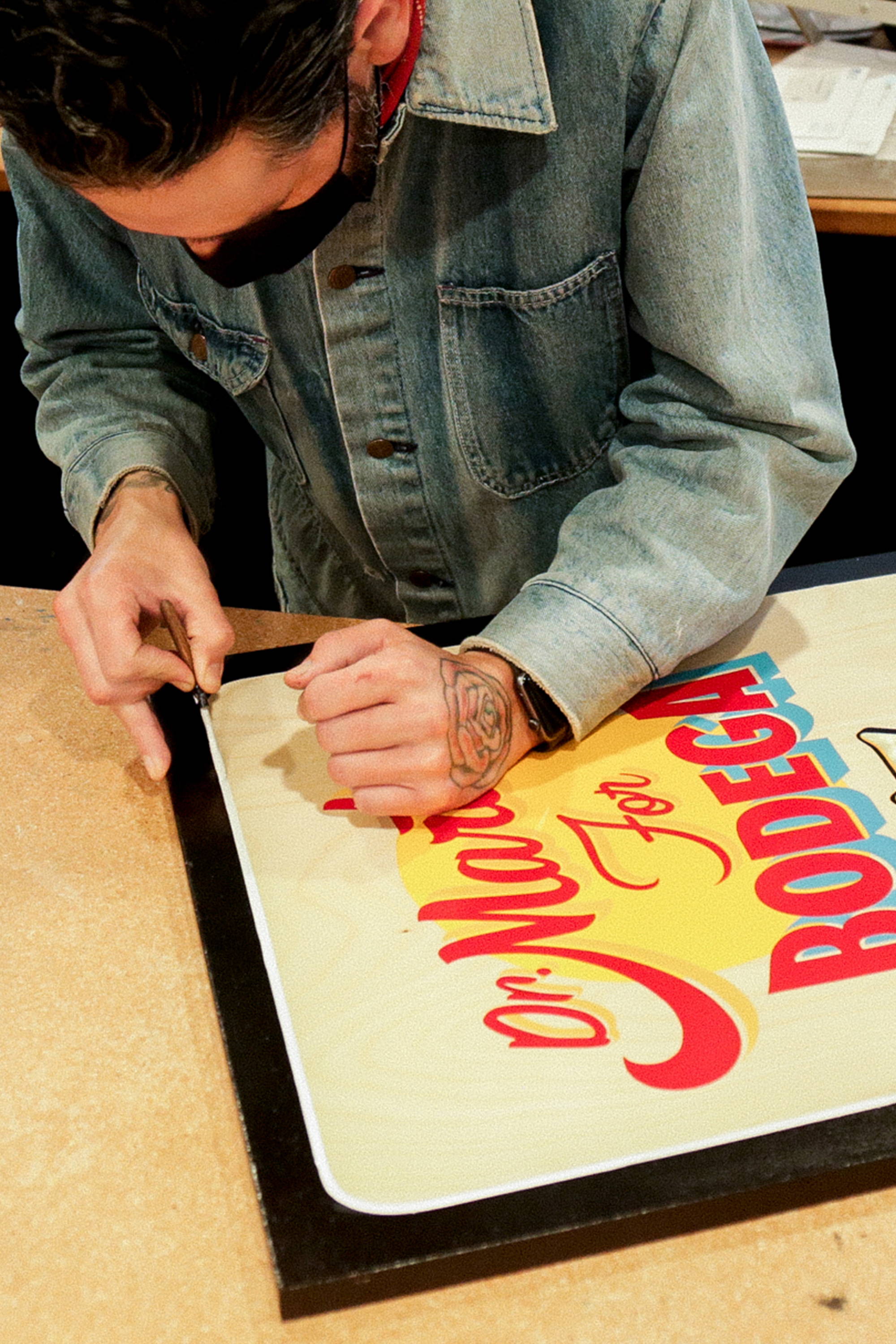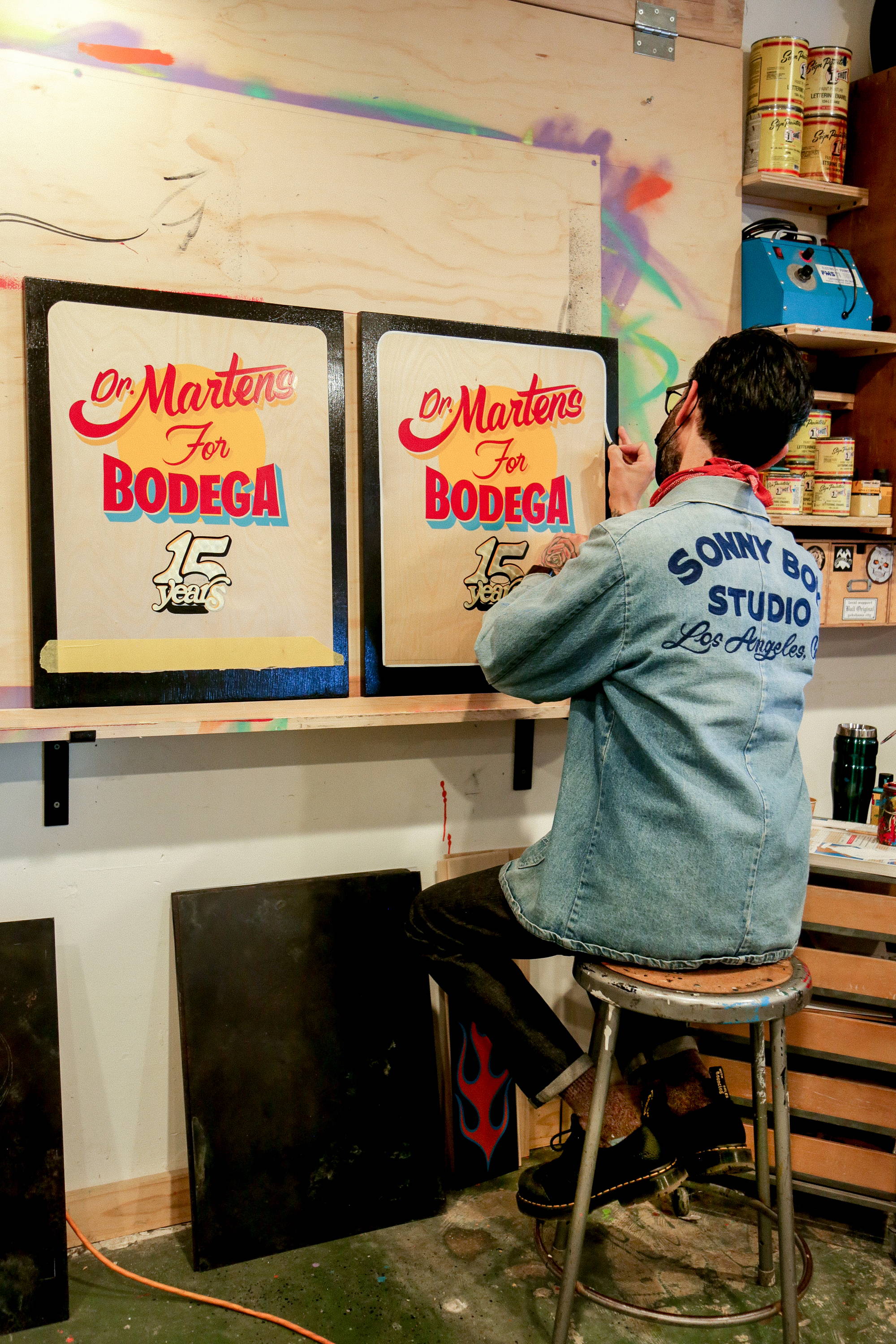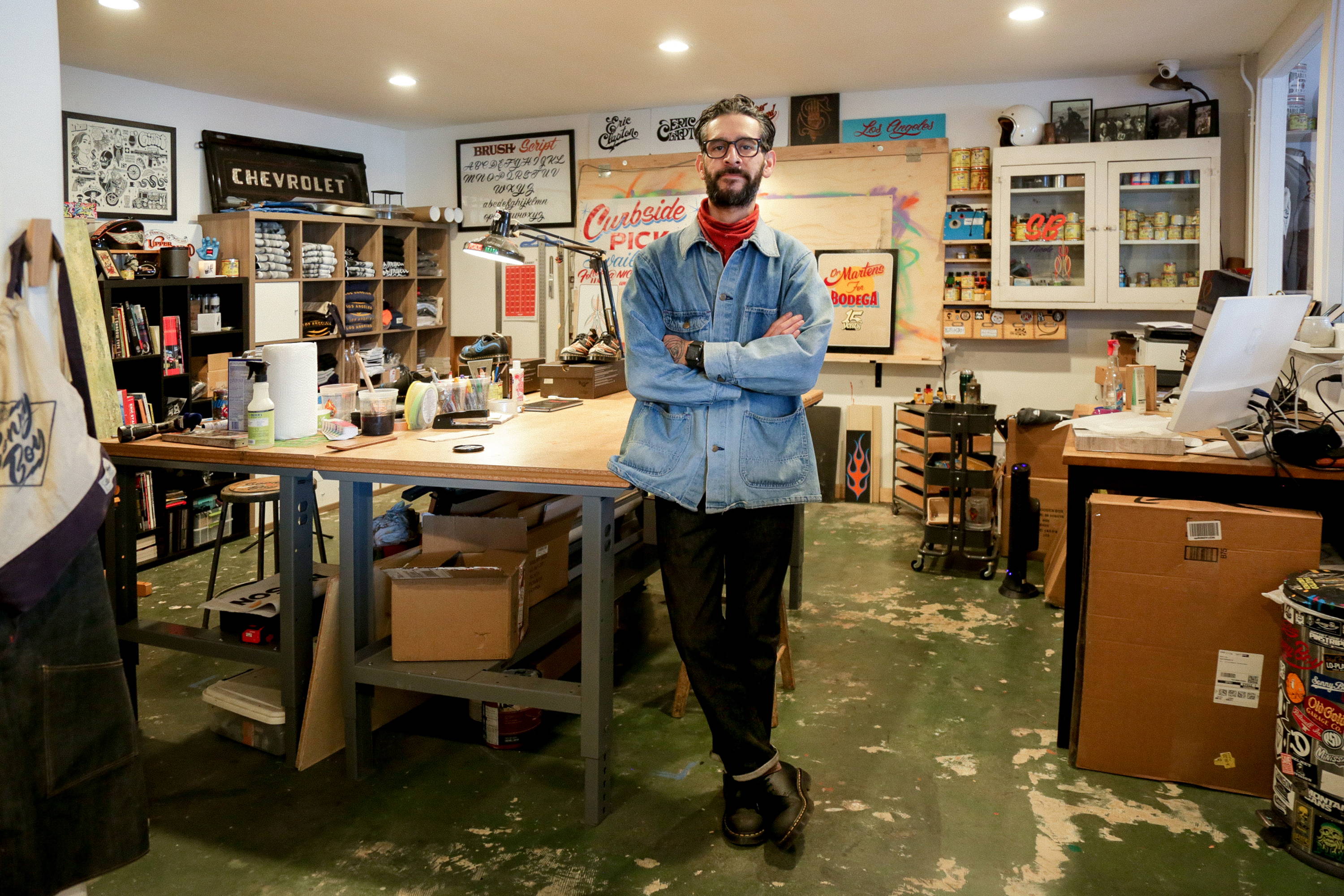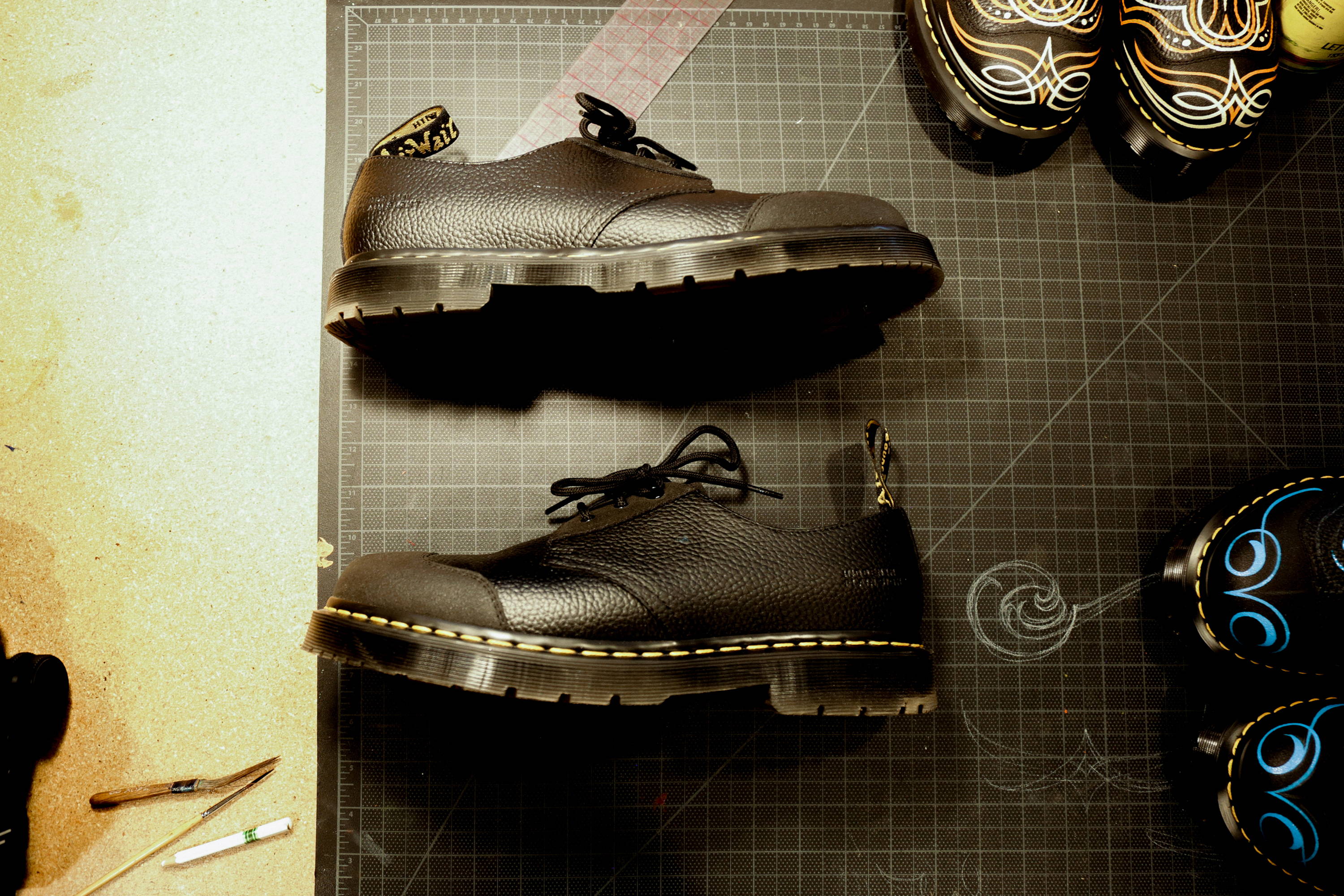 The Bodega x Dr. Martens 1461 will be available online Saturday, April 24, at 10am EST on a first come, first served basis.