Through an original camouflage pattern, Bodega pays homage to its Boston roots.

The idea that we are a product of our environment has been a topic of debate among anthropologists and sociologists for as long as those fields of study have existed. But, no matter where you fall on the "nature versus nurture" argument, it would be hard for any pragmatic thinker to deny that there is a connection between the two.
Being a product of our environment can be both good or bad, and almost always a combination of the two. At Bodega we appreciate both entities. Knowing where we come from has always been an important part of the Bodega experience. Knowing where we are from is key to figuring out where we are headed. At Bodega we take pride in our roots, embracing the differences and how they have shaped us as a store, a collective, and as individuals. Good vs bad, happy or sad, rich and poor, city vs country— we not only acknowledge the dichotomy between the two extremes but recognize that grey area in the middle where most truths tend to reside.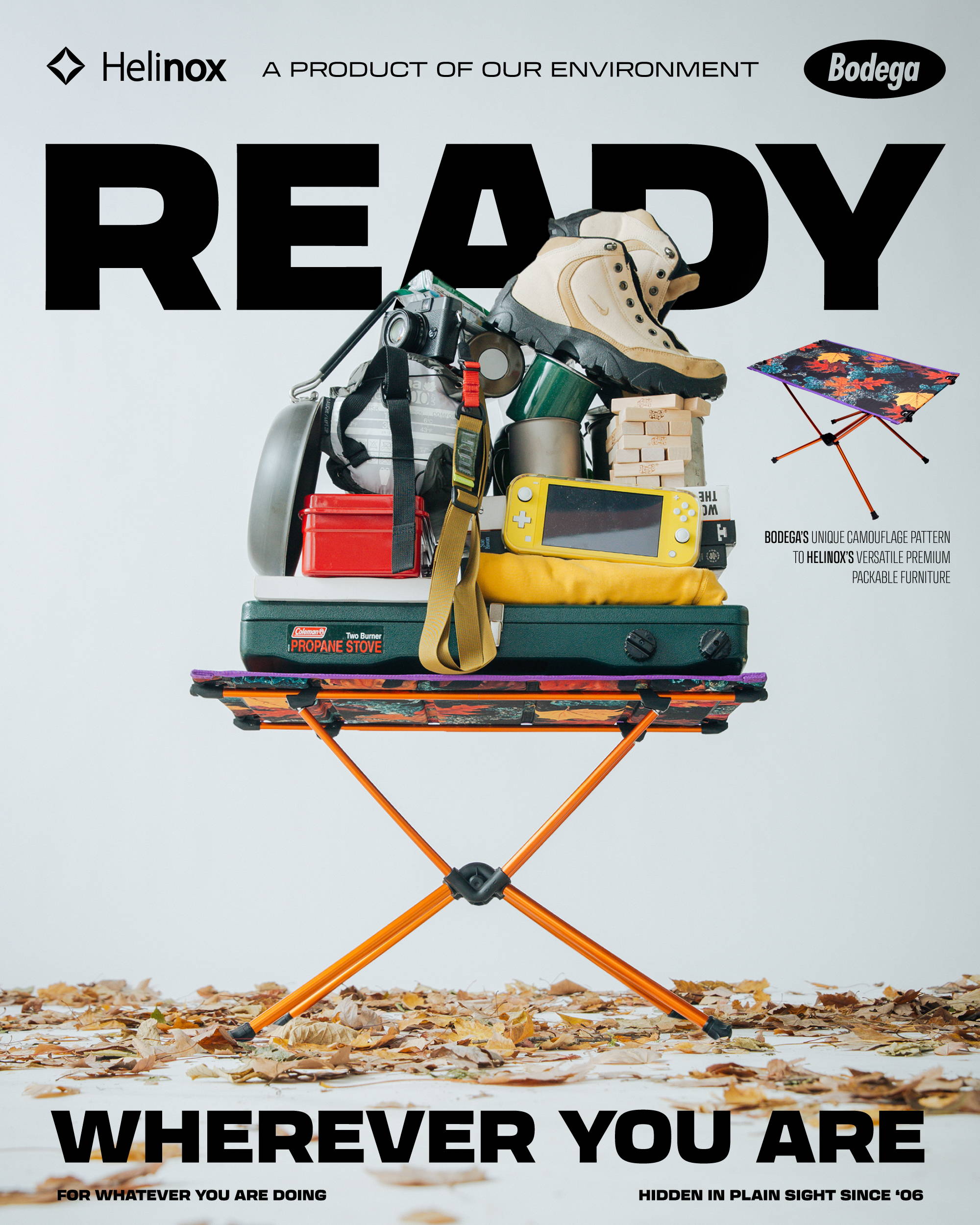 It is in that spirit that we present the 2022 Bodega x Helinox "Natural Habitat" capsule. Through an original camouflage pattern, Bodega pays homage to its Boston roots. Fall foliage is the focus, immediately stealing the show, as we pay tribute to the most beloved of the New England seasons. But what is that lurking underneath? That isn't a crystal clear mountain lake in the background; that's broken glass. Juxtaposing the beauty of nature with the gritty realities of urban living, Bodega adds the potential hazard to the design along with concrete and fencing, creating an intricate swatch of fabric that could very well replicate any potential autumnal sidewalk in the Greater Boston area.
By adding our unique camouflage pattern to Helinox's versatile premium packable furniture, we commemorate the complex nature of our environment, offering actual "products" of our environment, both to celebrate that environment, as well as to pick up and leave it… but always with that reminder of where we came from.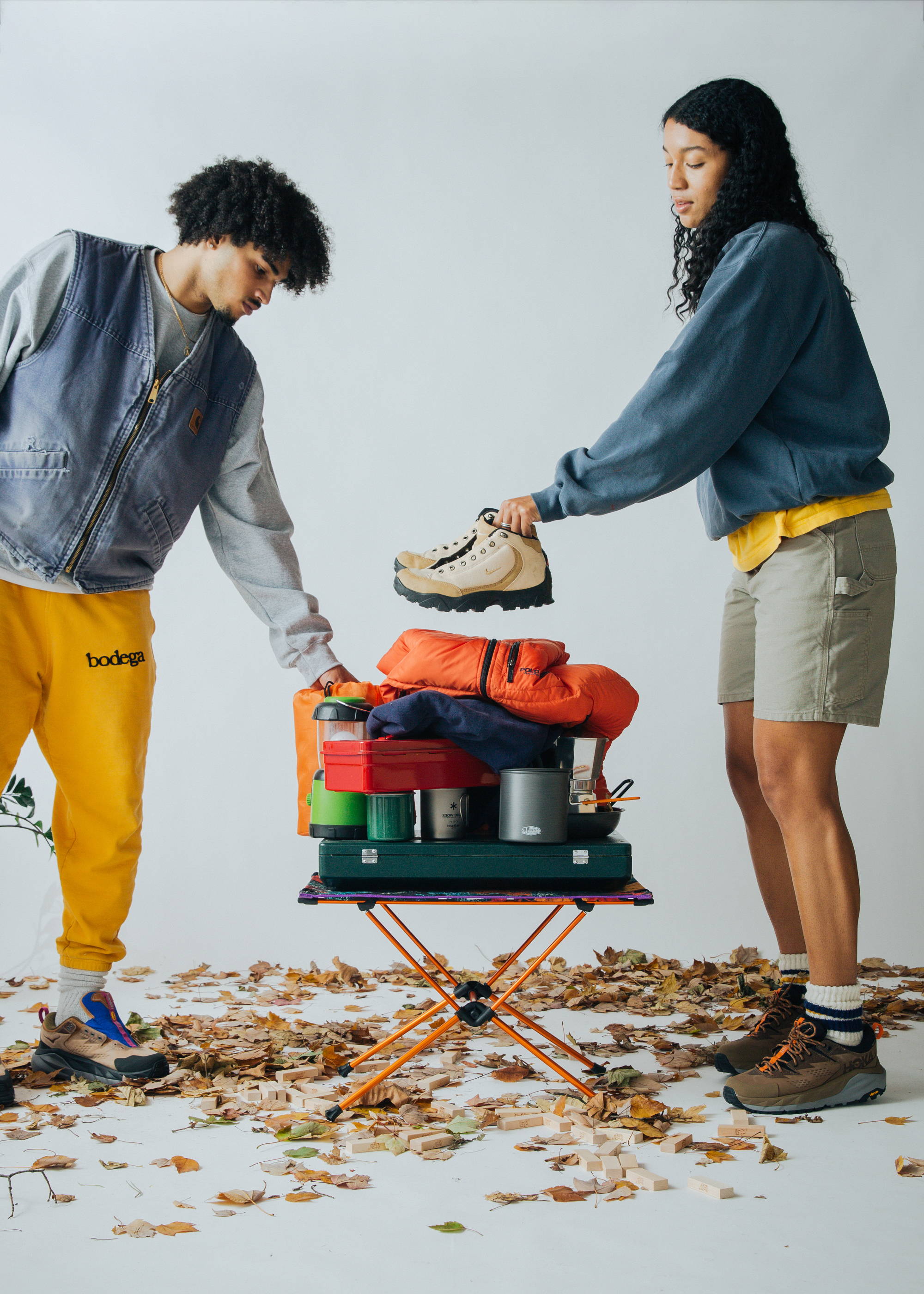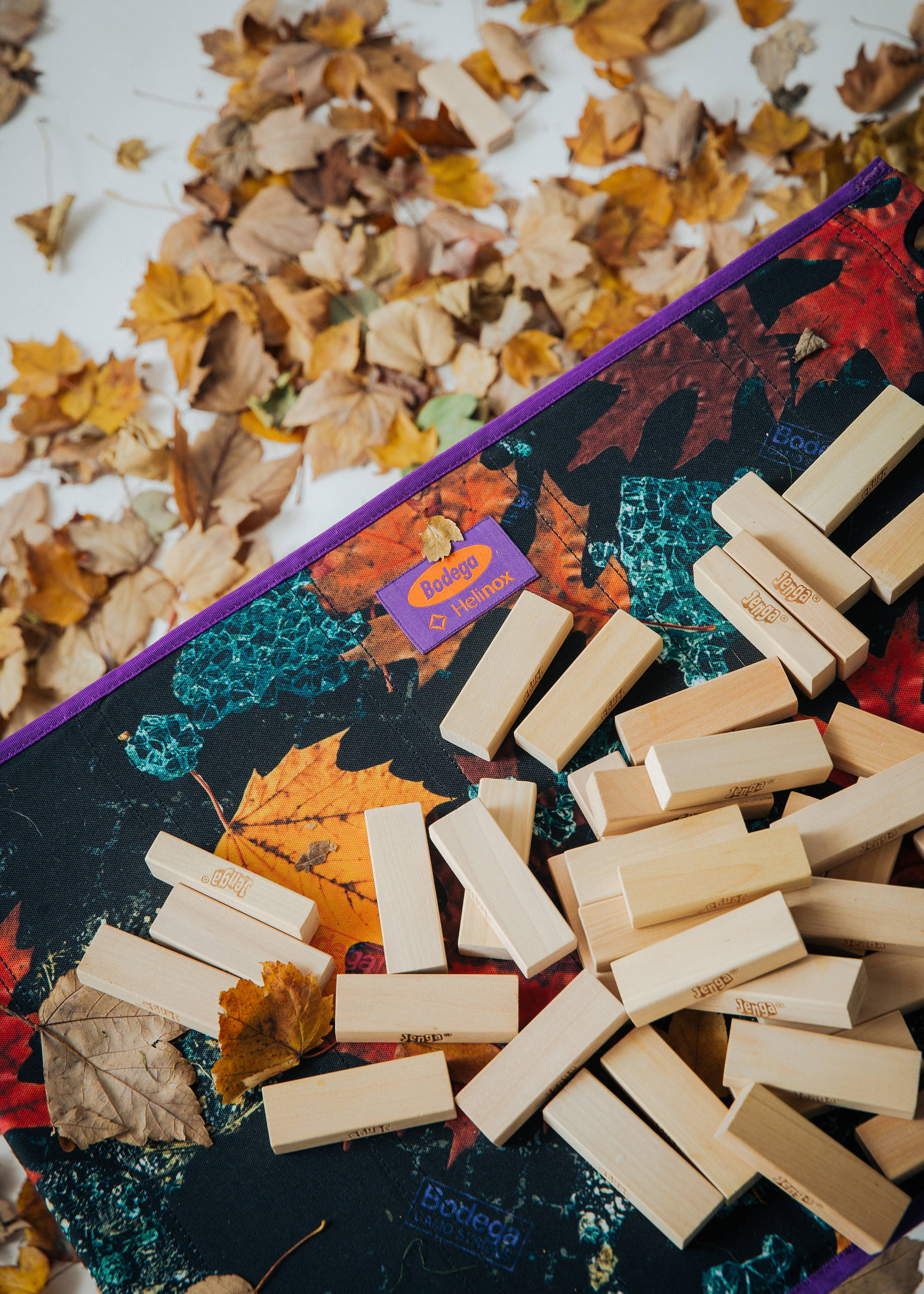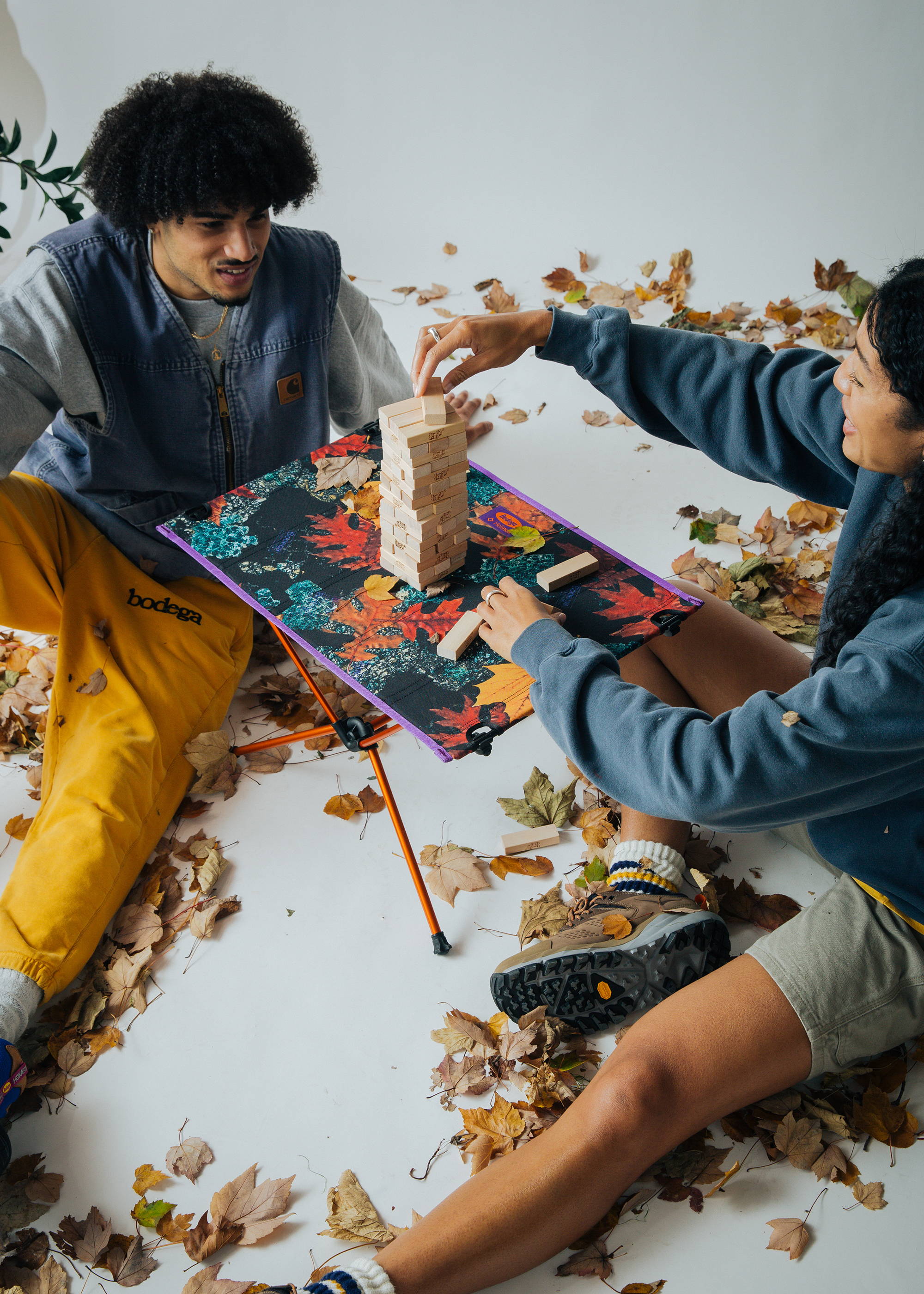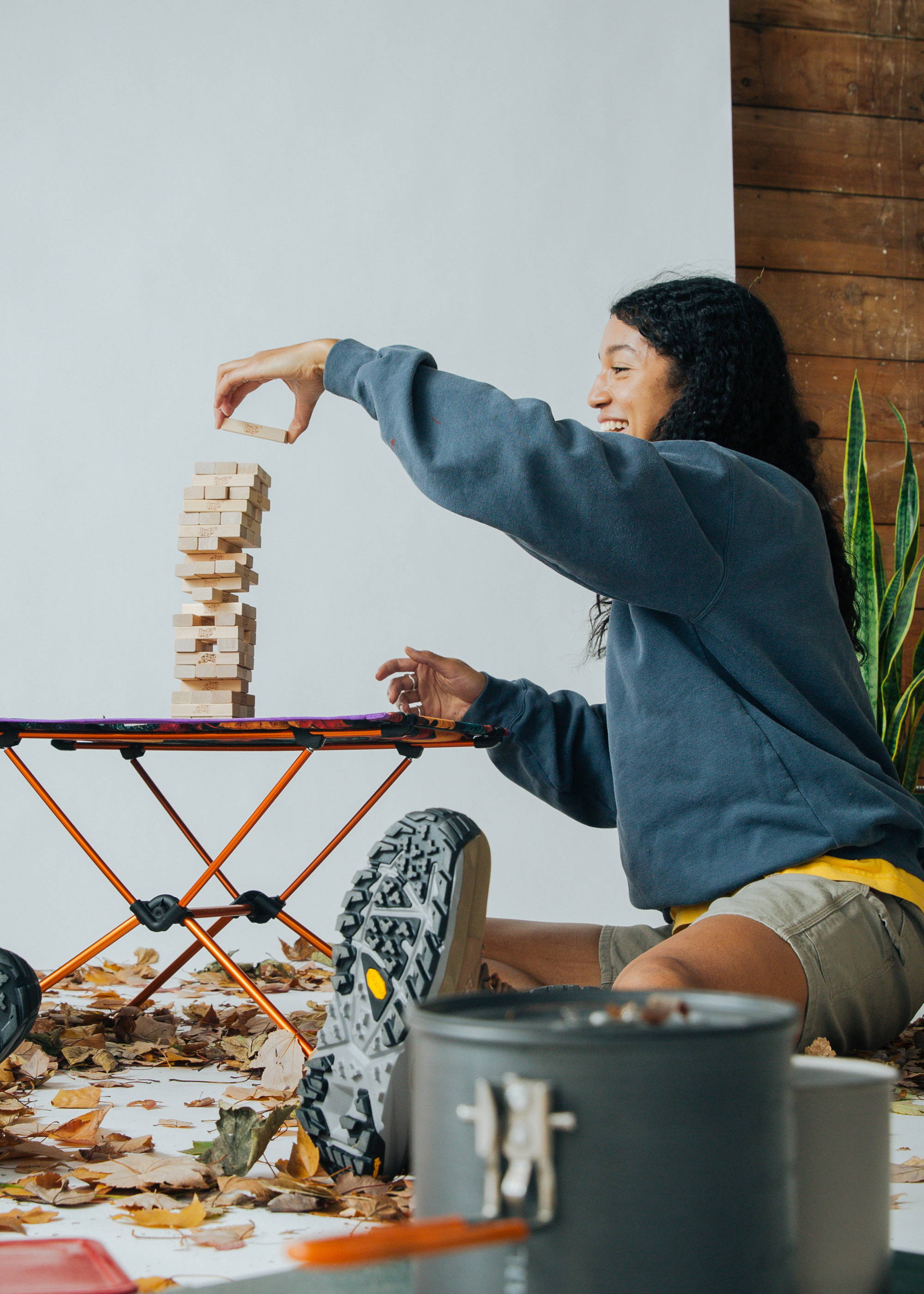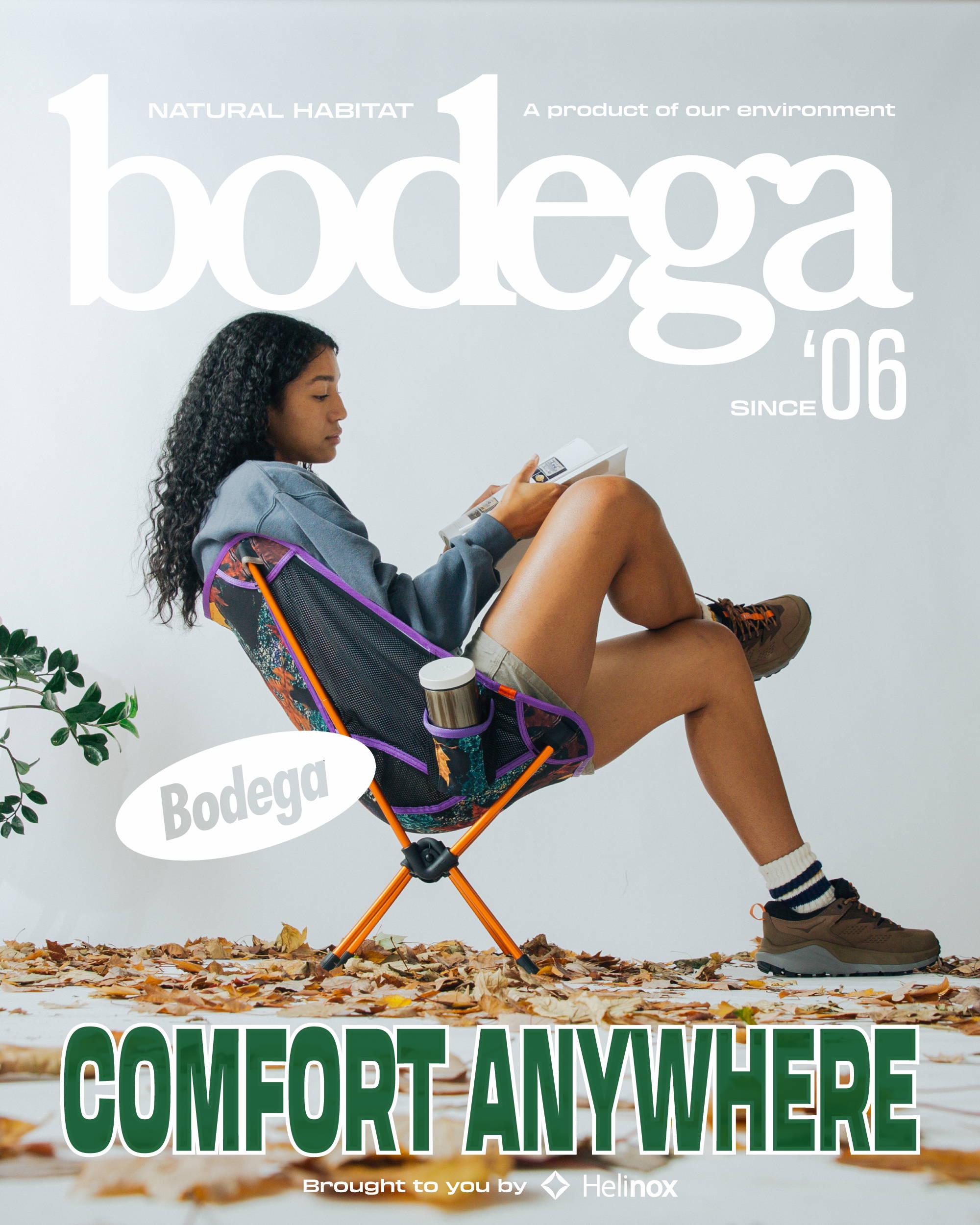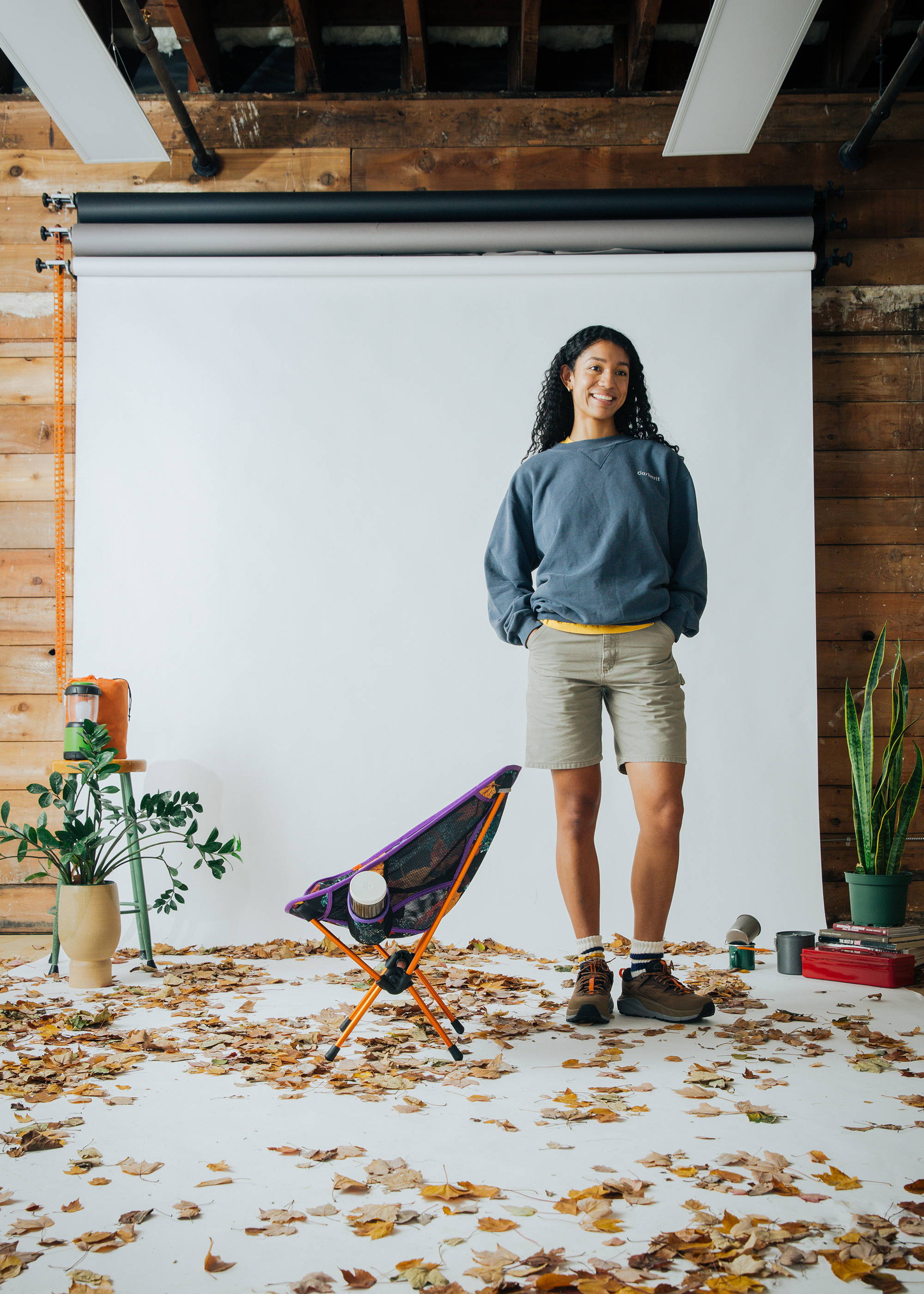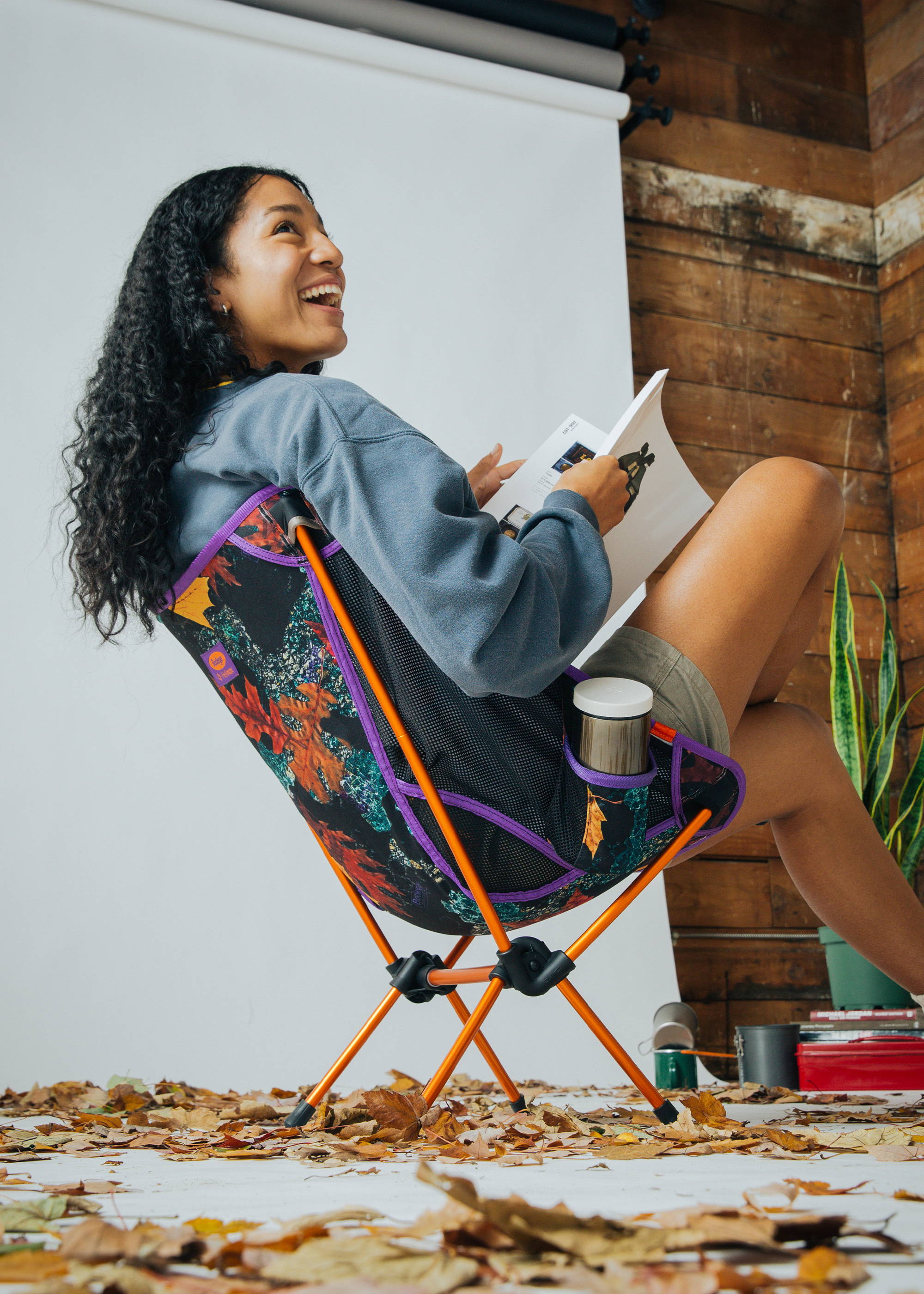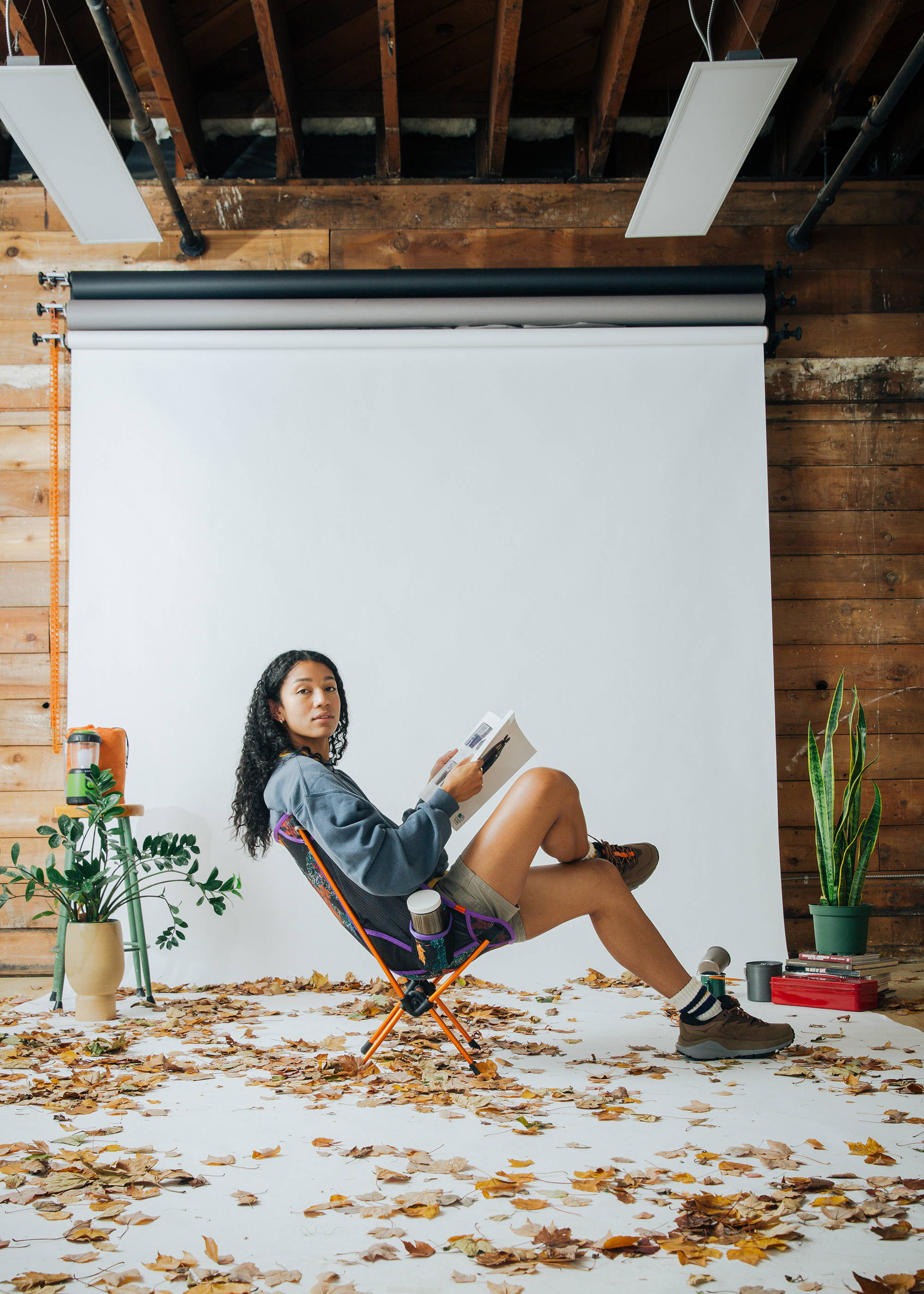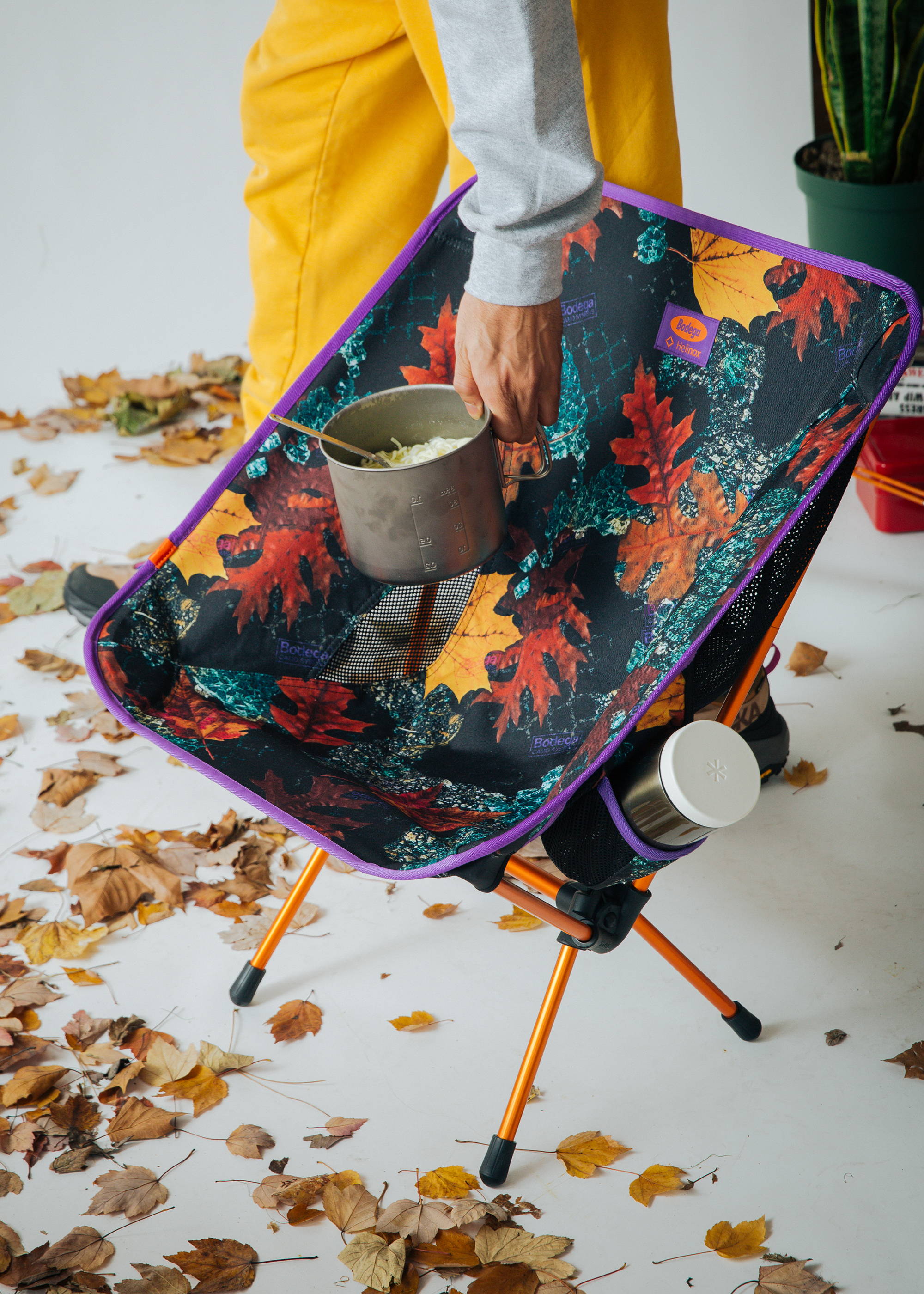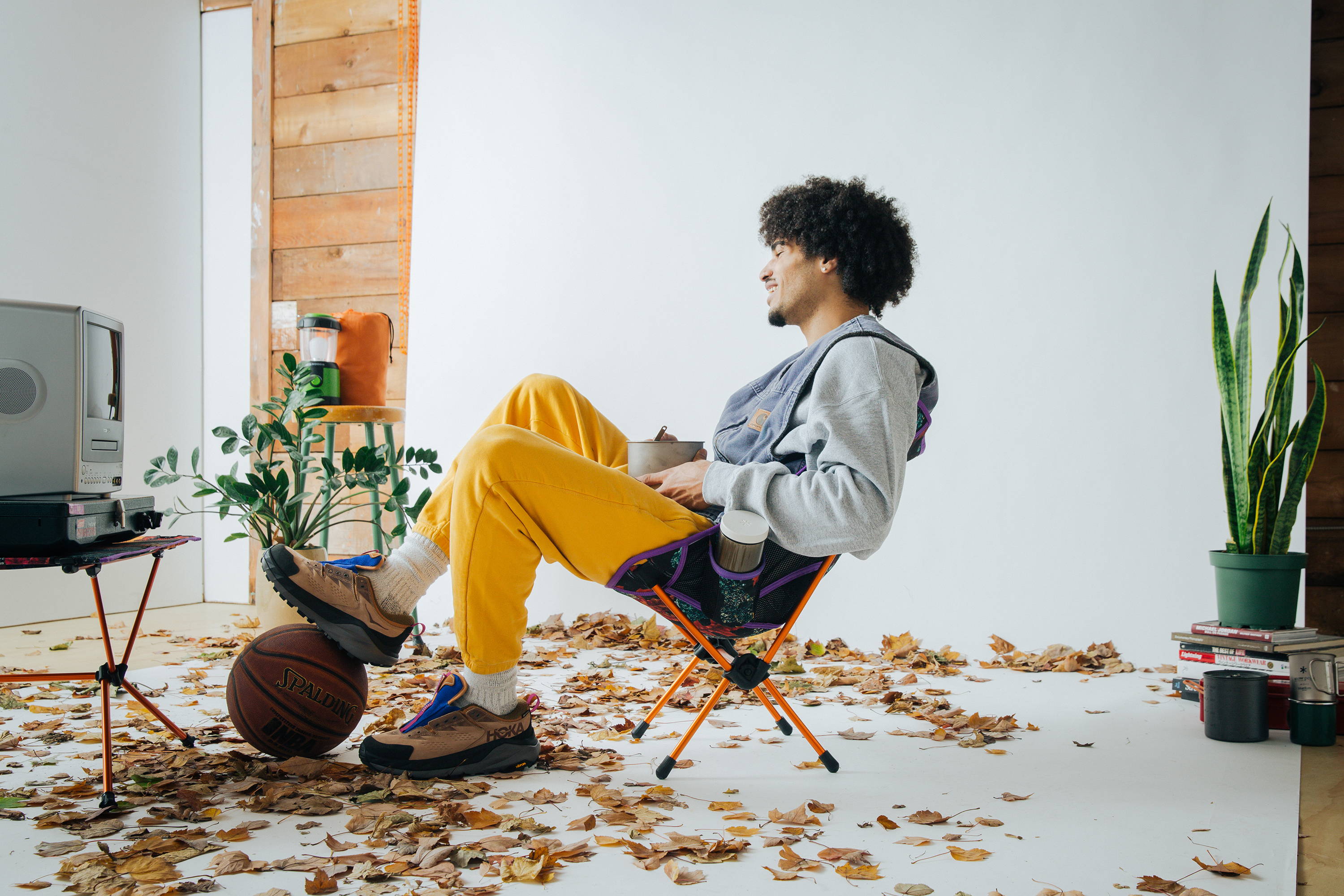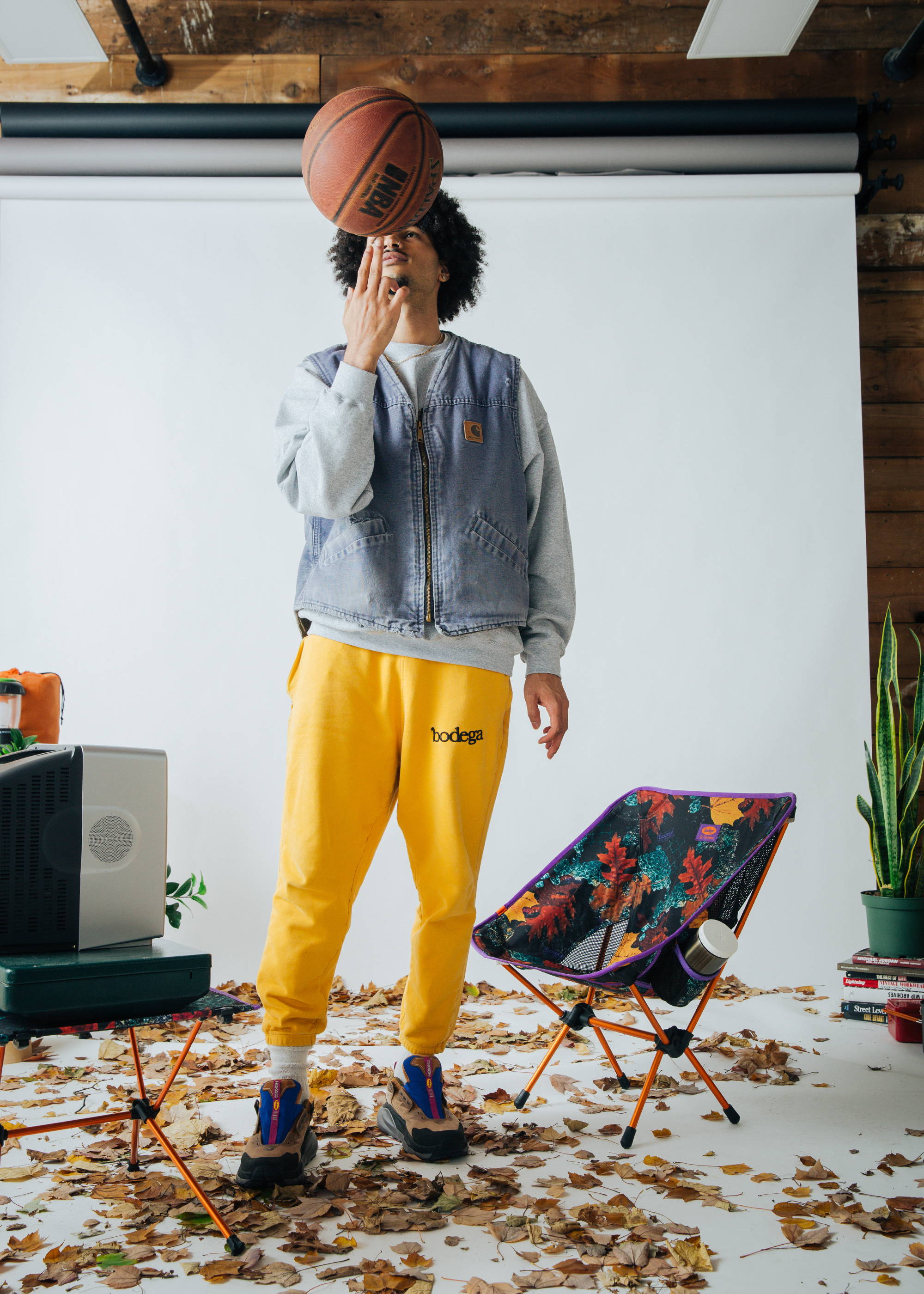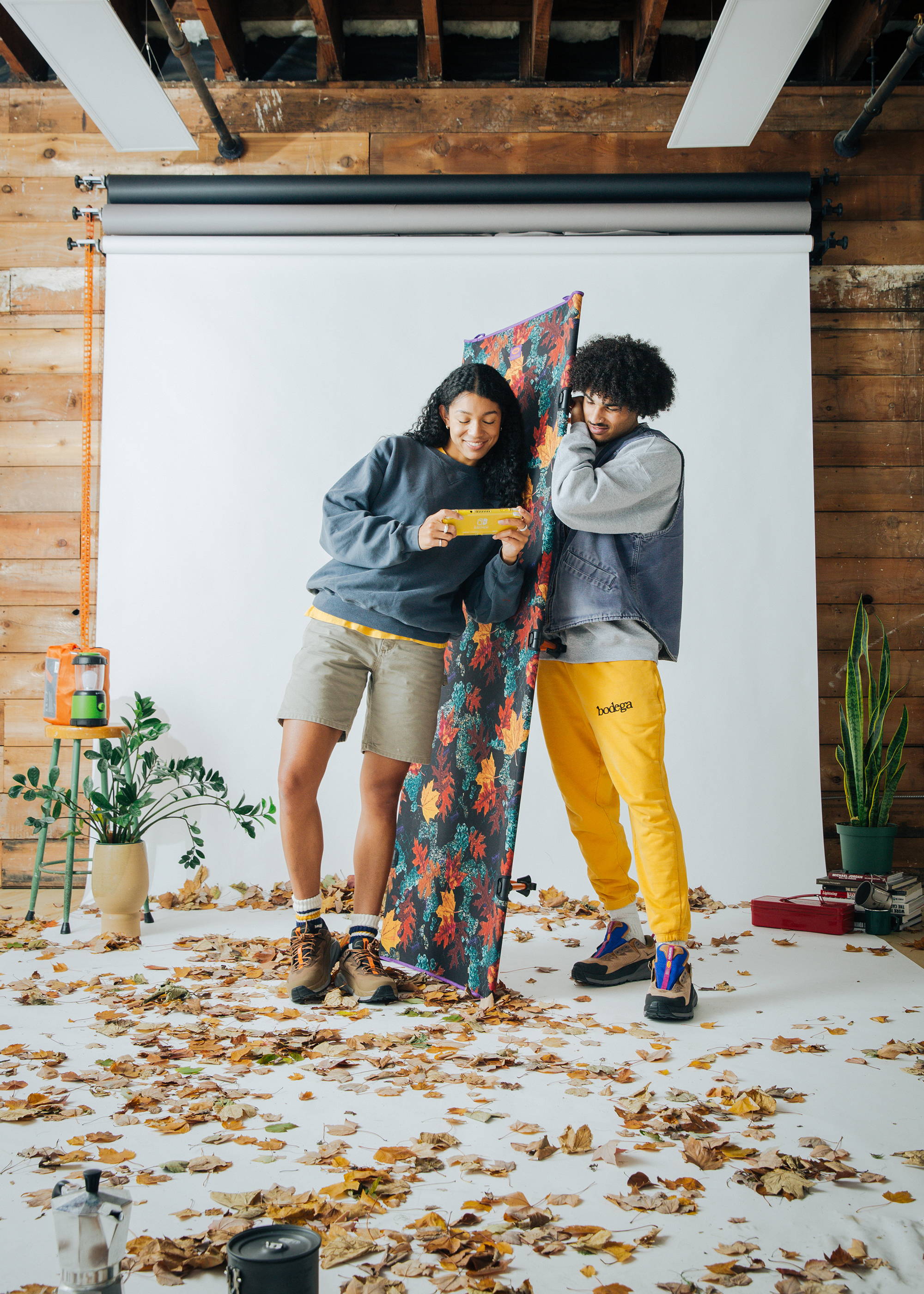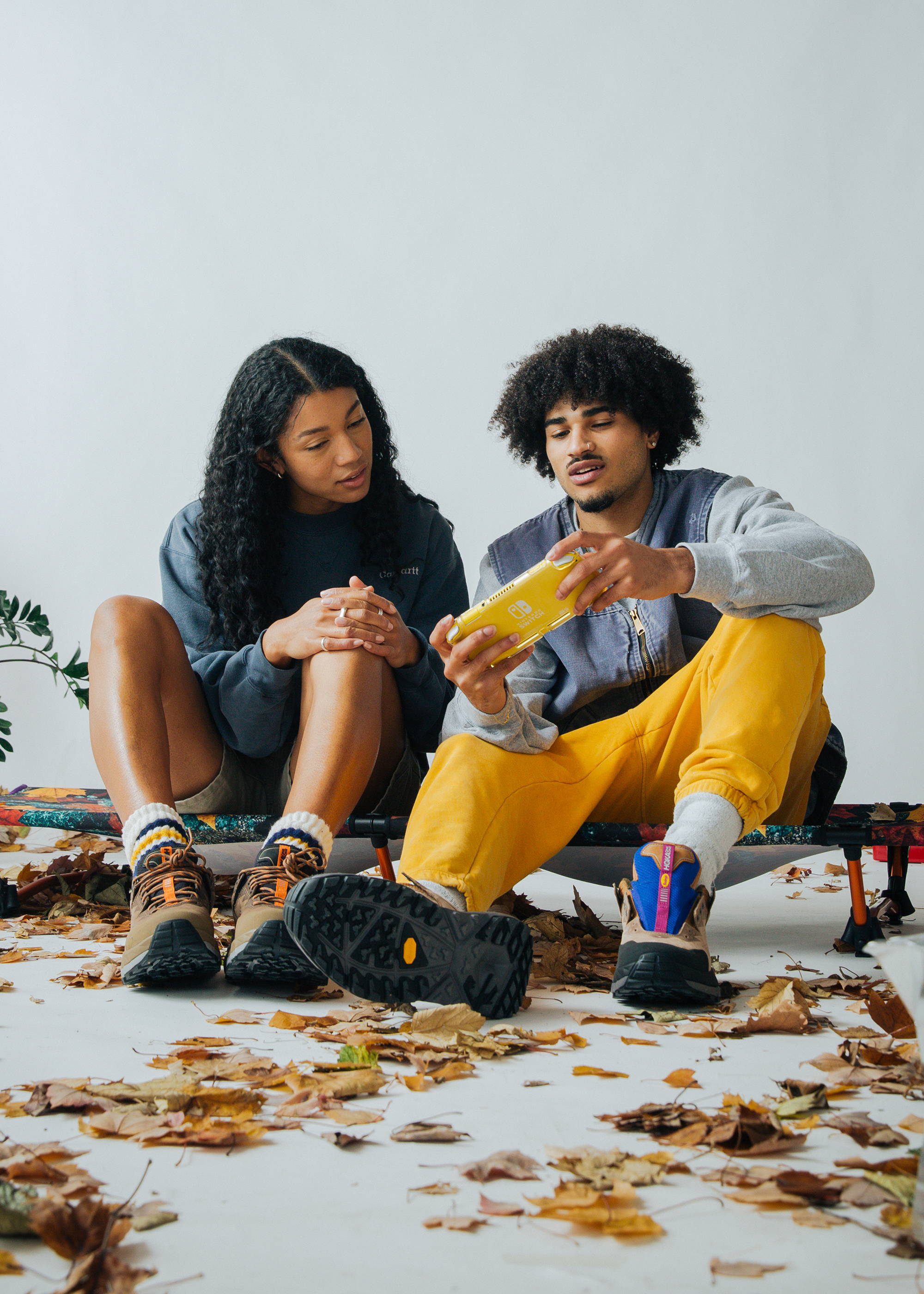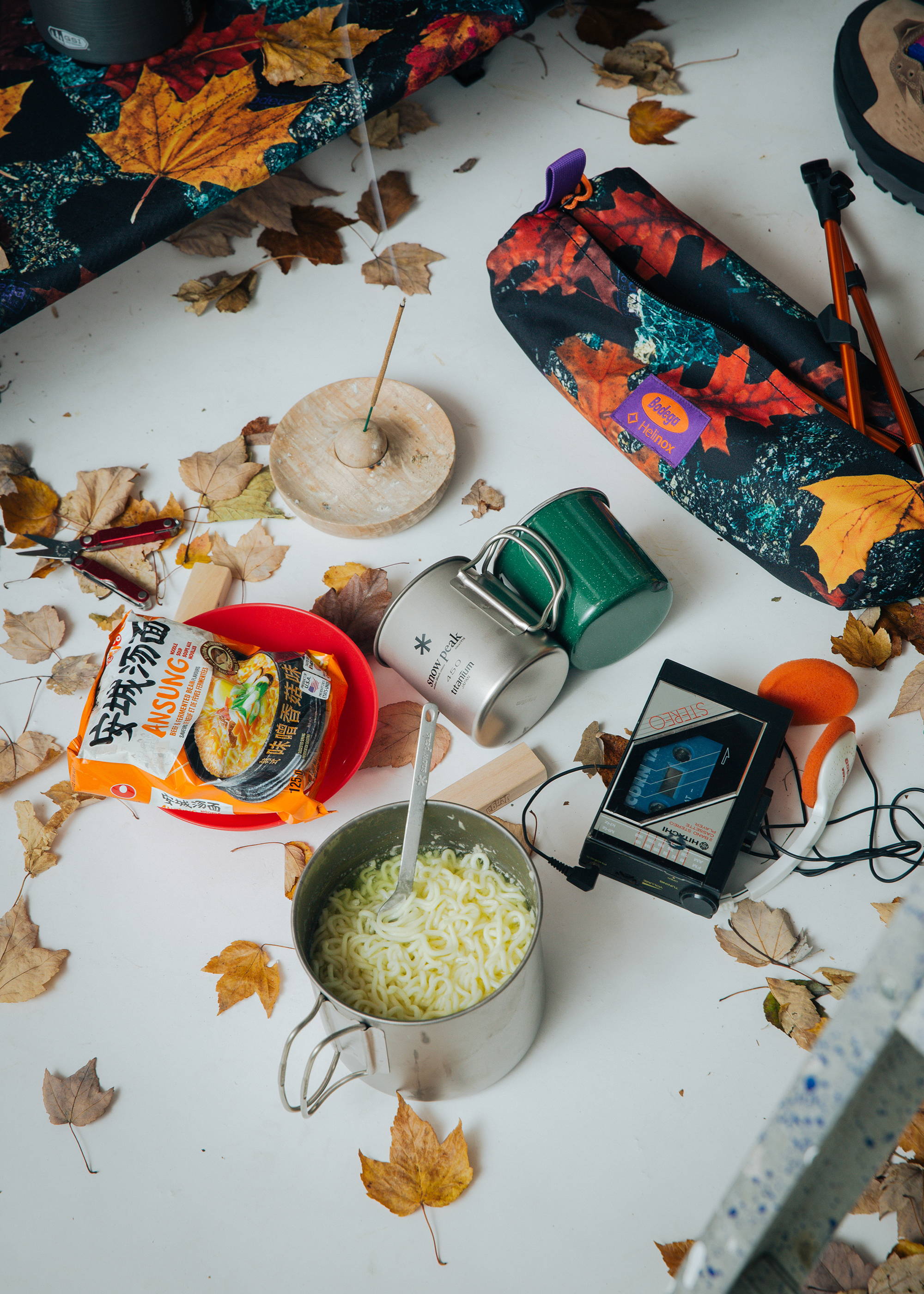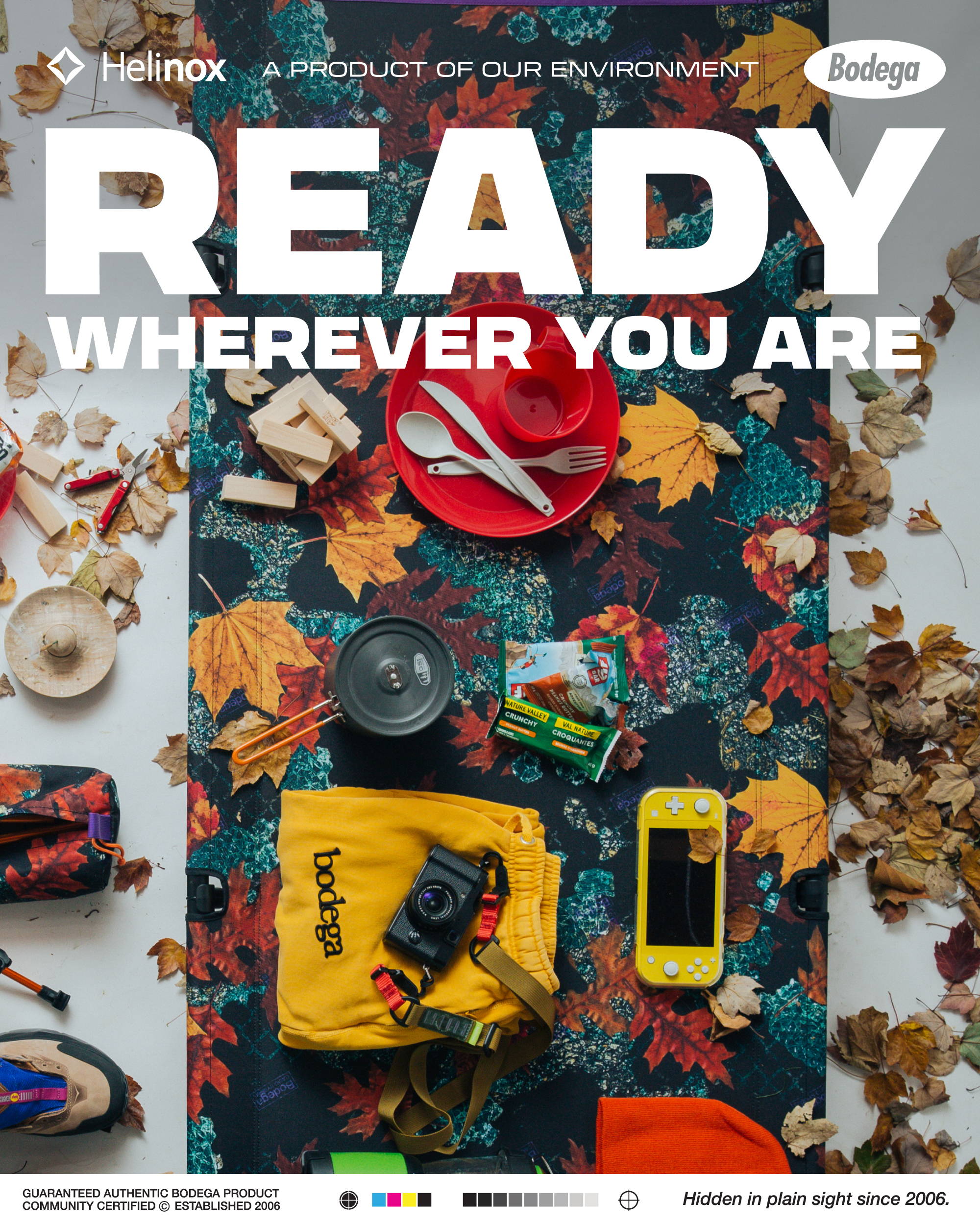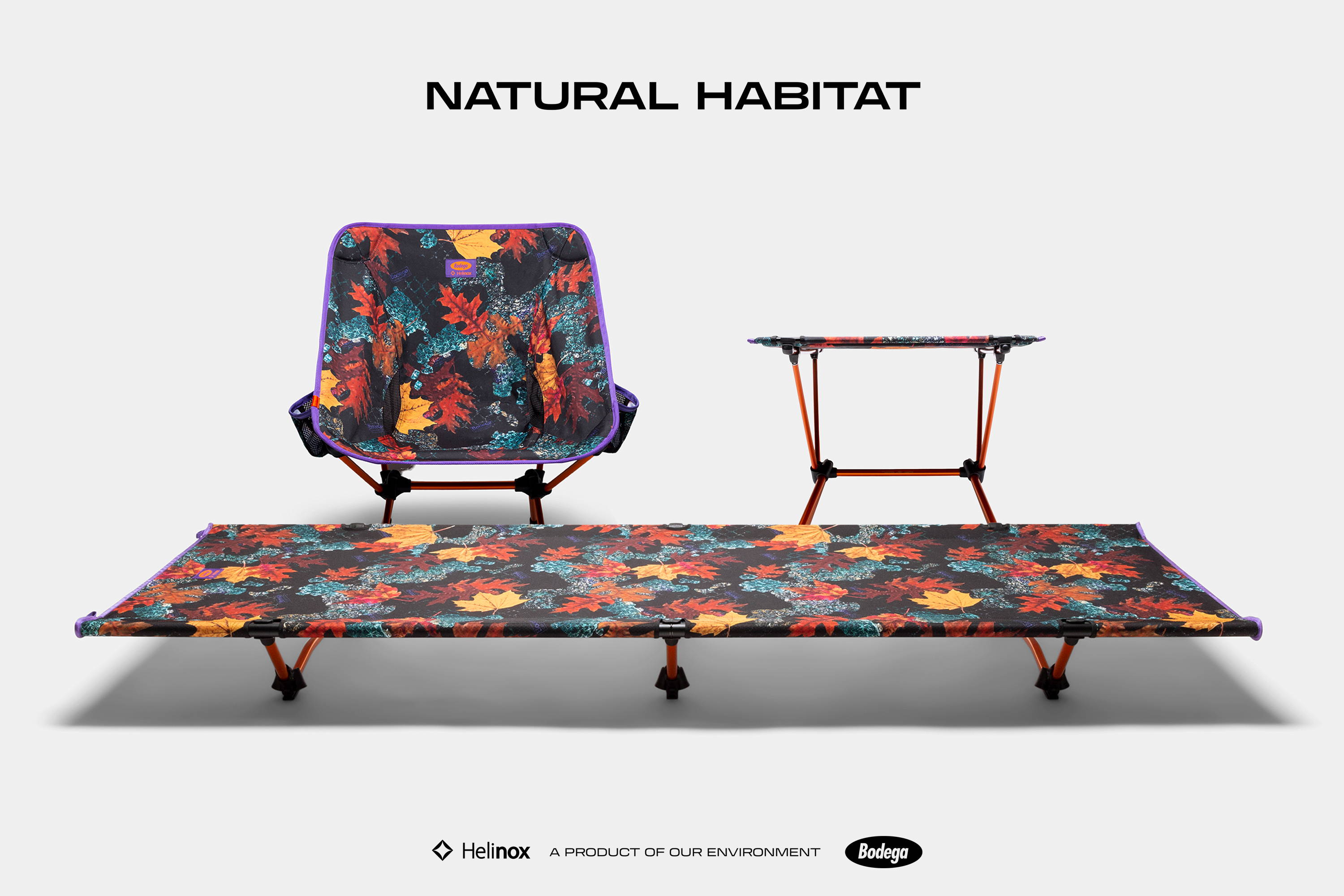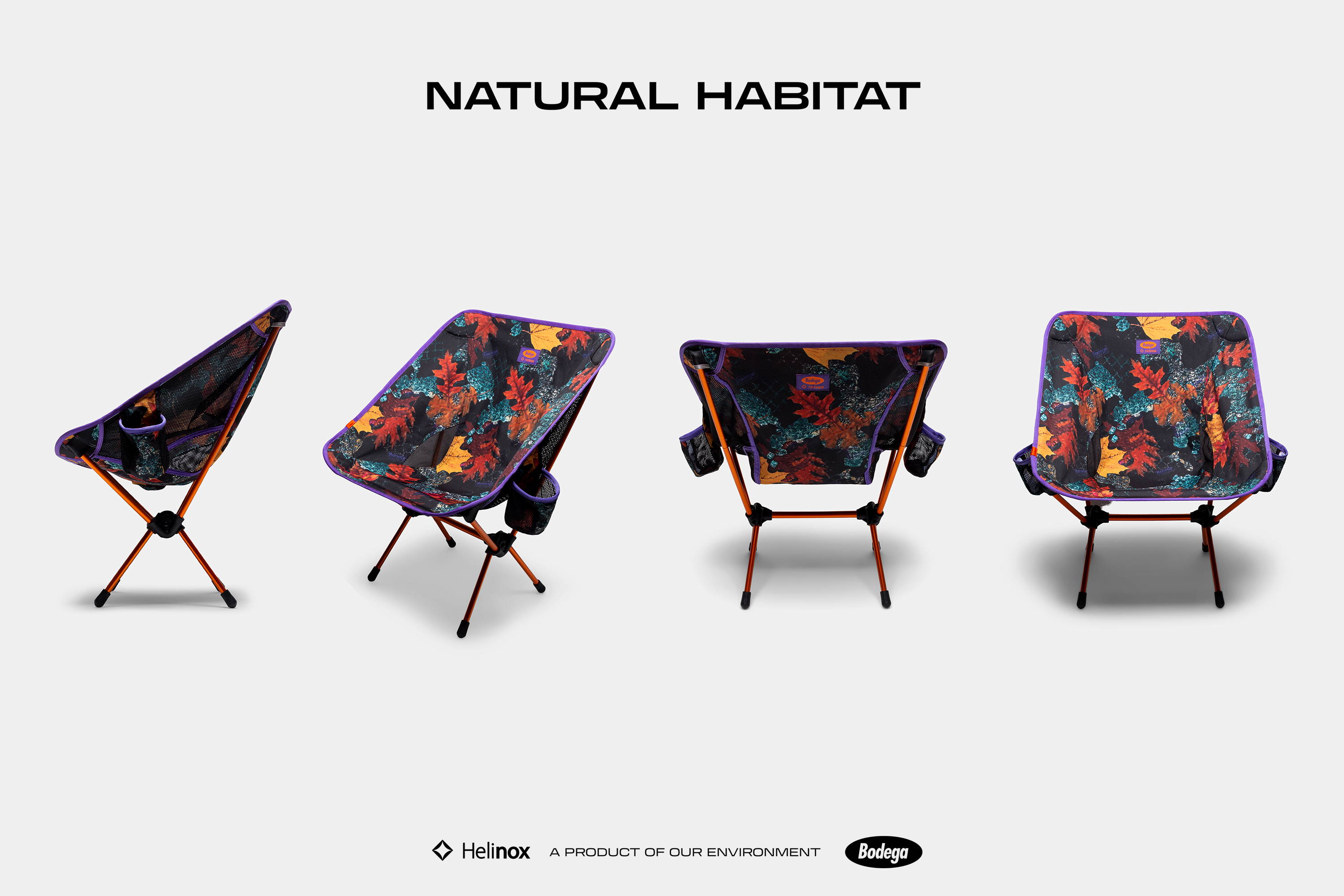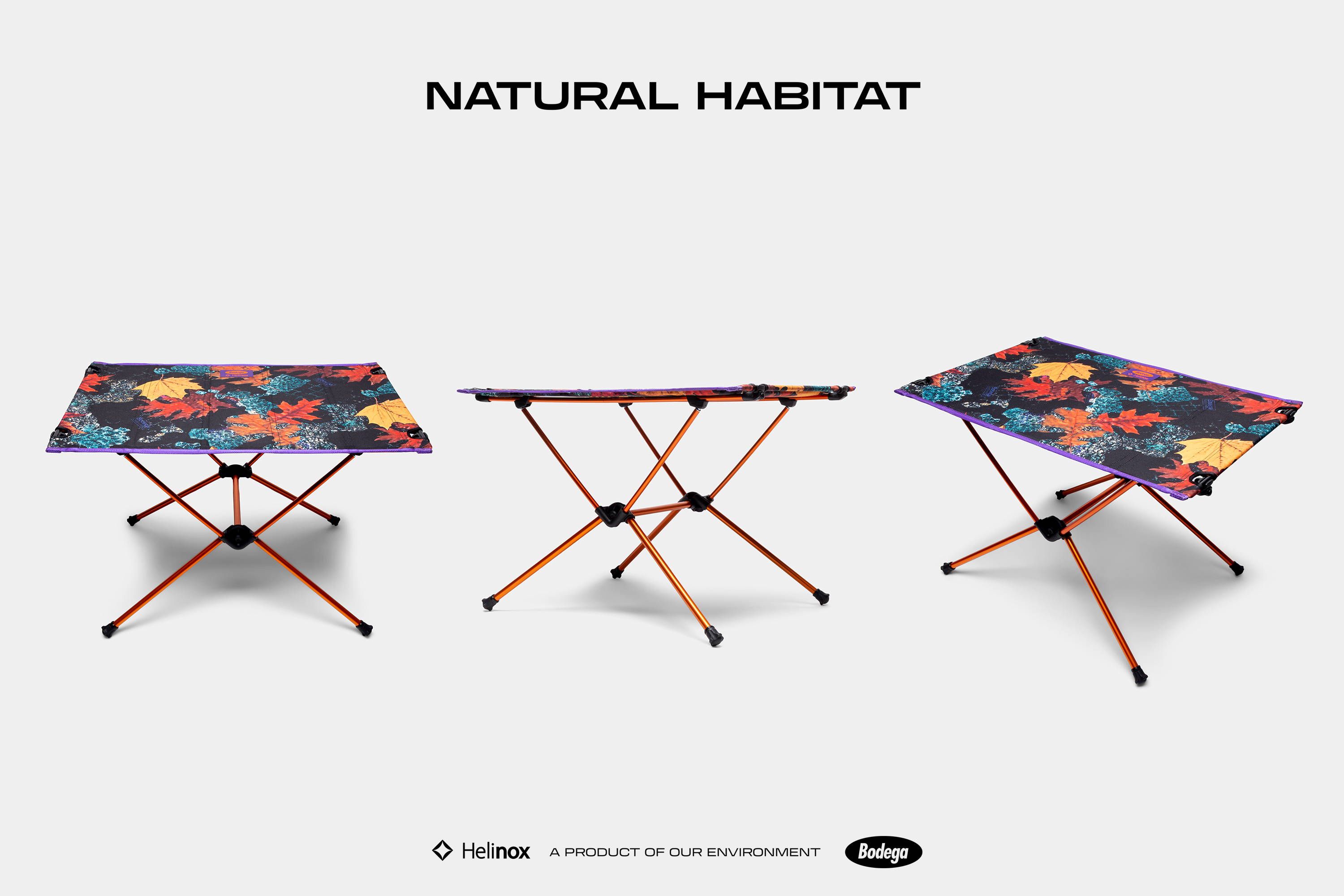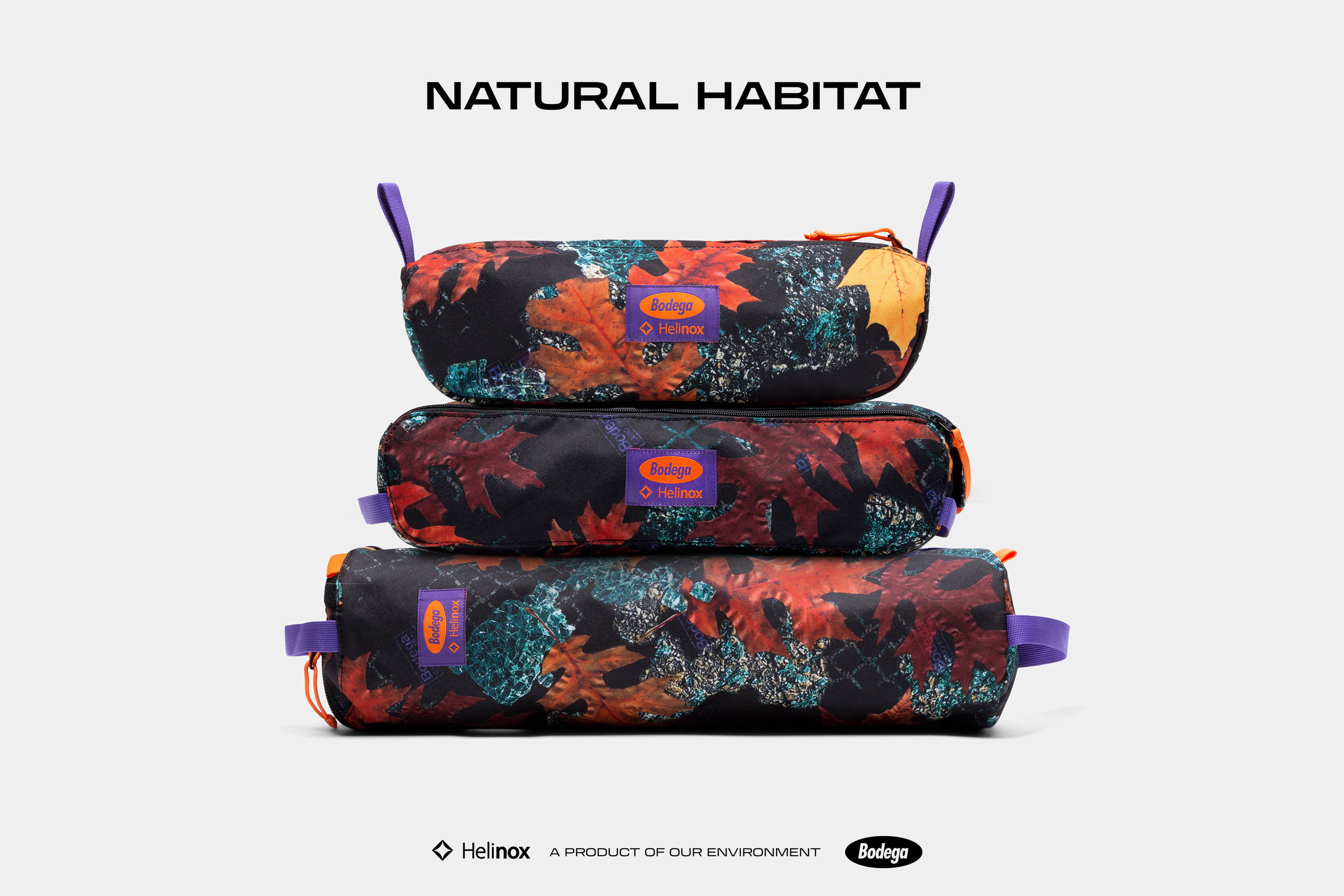 Release Info:
Tuesday, February 1, 2022
Available online at 12pm EST (noon) on a first come, first served basis.