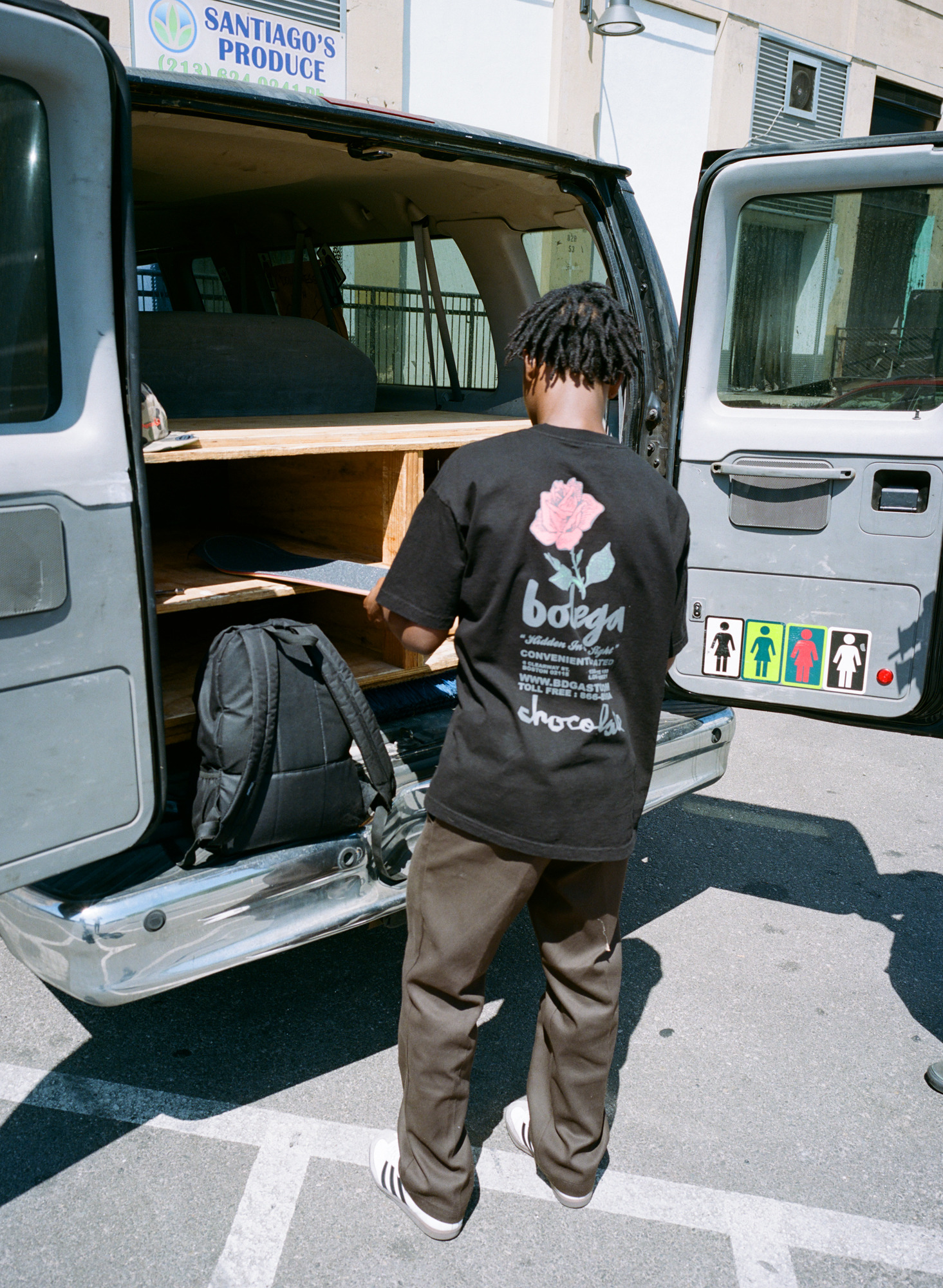 After months of covert planning behind a thin veil of self-imposed, sworn secrecy, Bodega is proud to announce our first ever collaboration with the legendary Chocolate Skateboards.
While the alliance marks the first time we've have worked together in an official capacity, as industry veterans our brands have coexisted harmoniously in the shared realms of skate and streetwear culture for well over a decade. With Bodega's 13 years on the block as your brick-and-mortar headquarters for cutting edge fashion and footwear and Chocolate, currently celebrating 25 years on wheels, there's no doubt we've pounded the same pavement, represented the same streets, and done so with a likeminded vision.
Today that shared vision manifests itself in a collaborative capsule comprised of exclusive skate decks and accompanying apparel. The commemorative skateboard places "Bodega" in a place of prominence, as it hovers majestically above the iconic Chocolate logo, both of which are drawn with the stylish, scribbled script of longtime Chocolate art director, Evan Hecox. Decked out with the same signature streetwise calligraphy from Hecox, the accompanying souvenir tee complements the board perfectly with additional Bodega branding appearing by way of their now iconic catch phrases and go-to "Rose" logo.
The coveted capsule is best seen in the impromptu one-man fashion show put on by Hakeem Ducksworth, the newest member of the Chocolate skate team. On a laid back, hot September day, our photographer shadowed his, as he maneuvered through the streets of DTLA wearing the collaborative tee weaving in-and-out of all the typical urban roadblocks like cones, bikes, people and common construction zone paraphernalia.
On Saturday, October 12, the Bodega x Chocolate collection will be made available to the public, both in-store and online, along with other collaborative pieces by Buscemi Slides, Fairdale Bikes and Modernica Furniture. For those of you in the Los Angeles Metropolitan area, a special release party will be held at Bodega DTLA with a Chocolate pop up shop featuring an archive of old decks, art by Evan Hecox, Mexican food and adult beverages.

RSVP | tiny.cc/bodegaxchocolate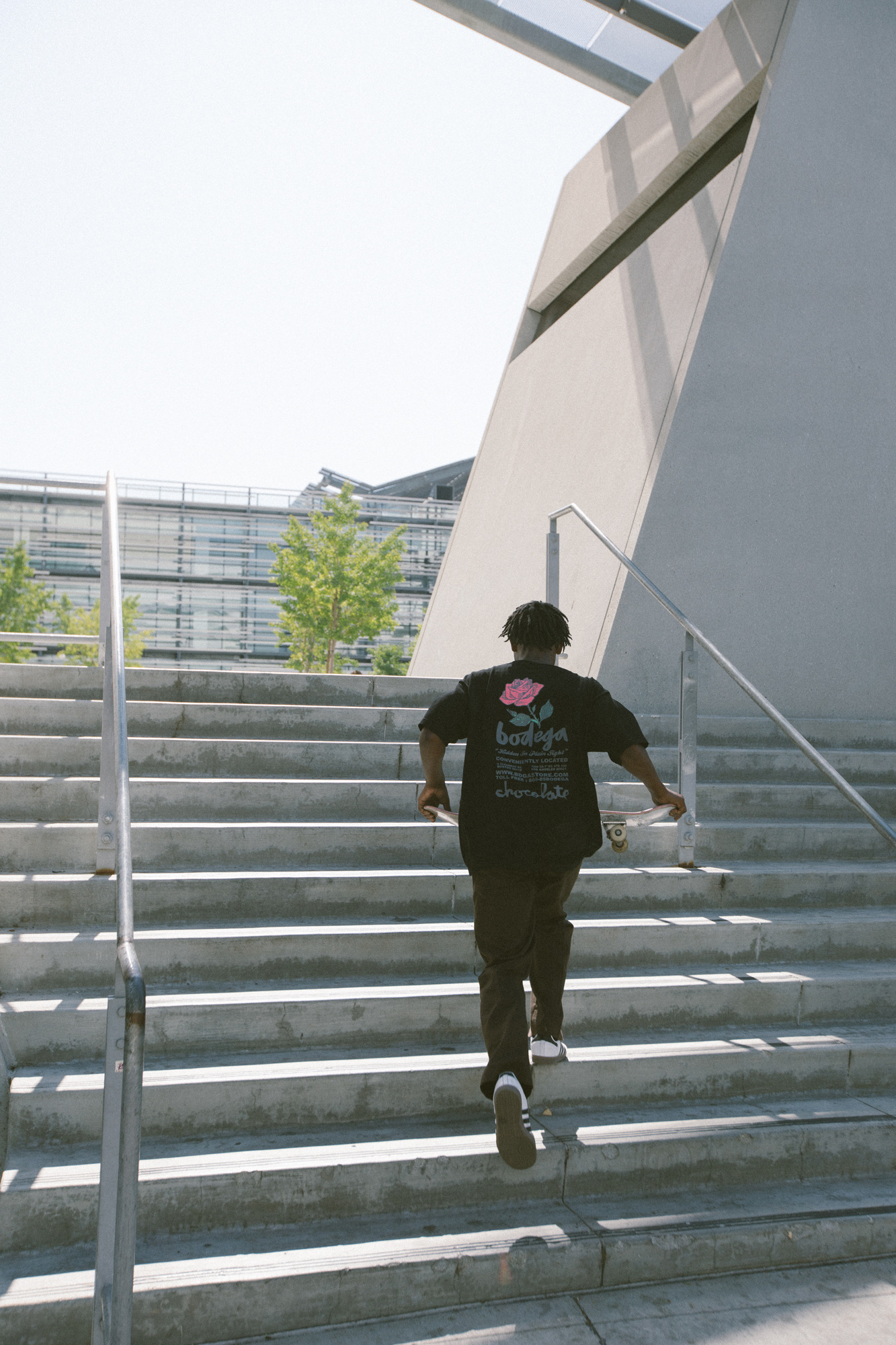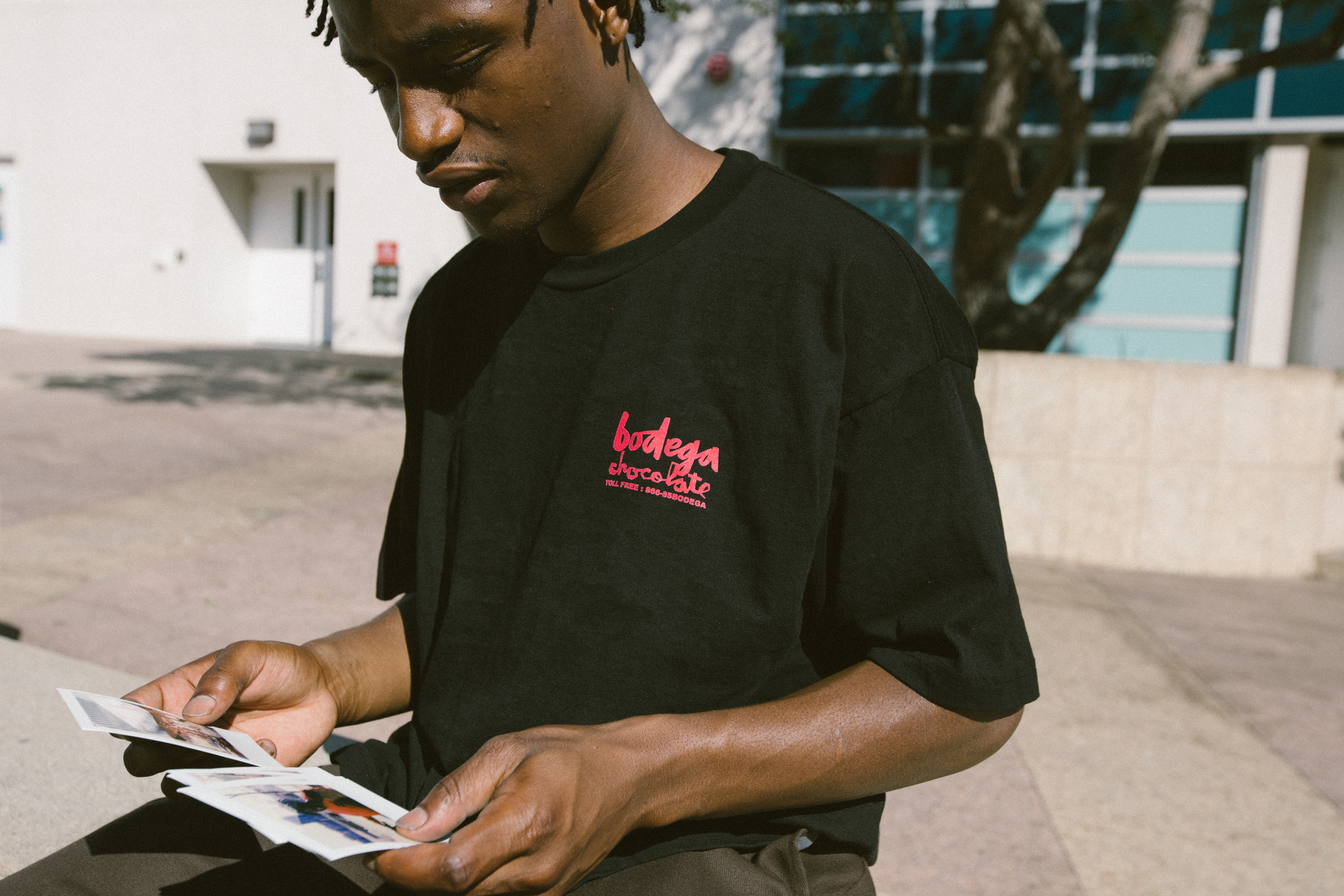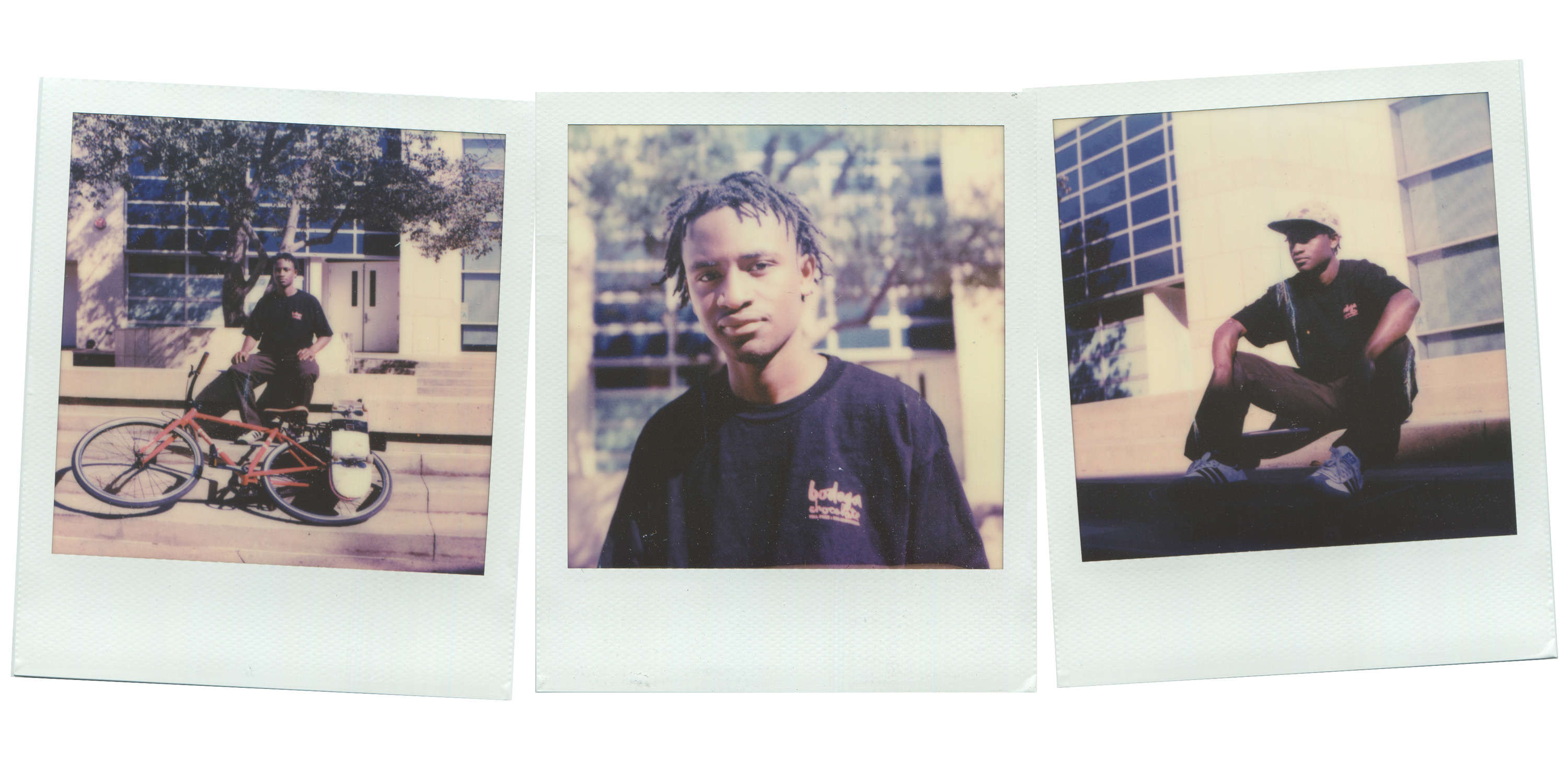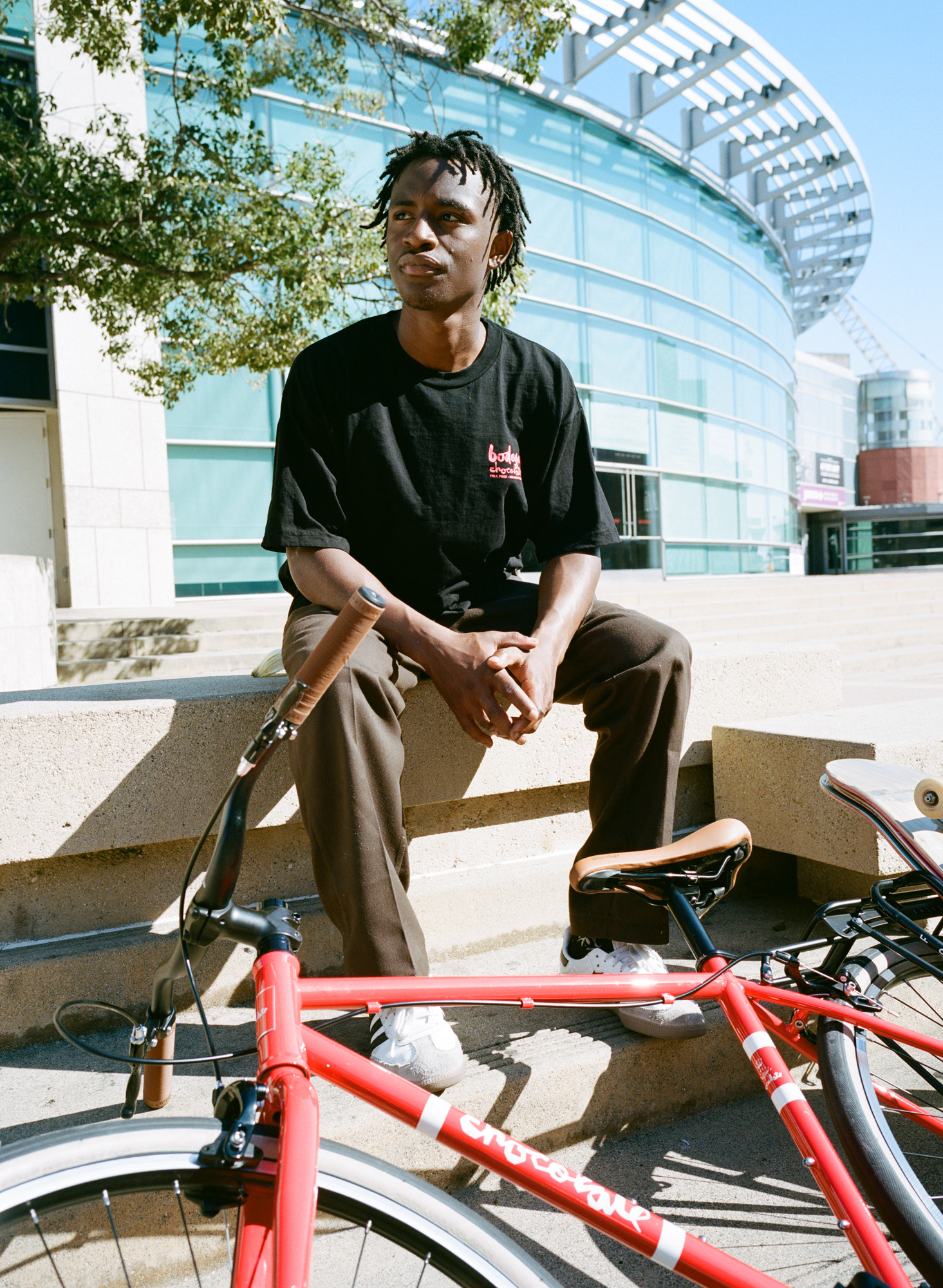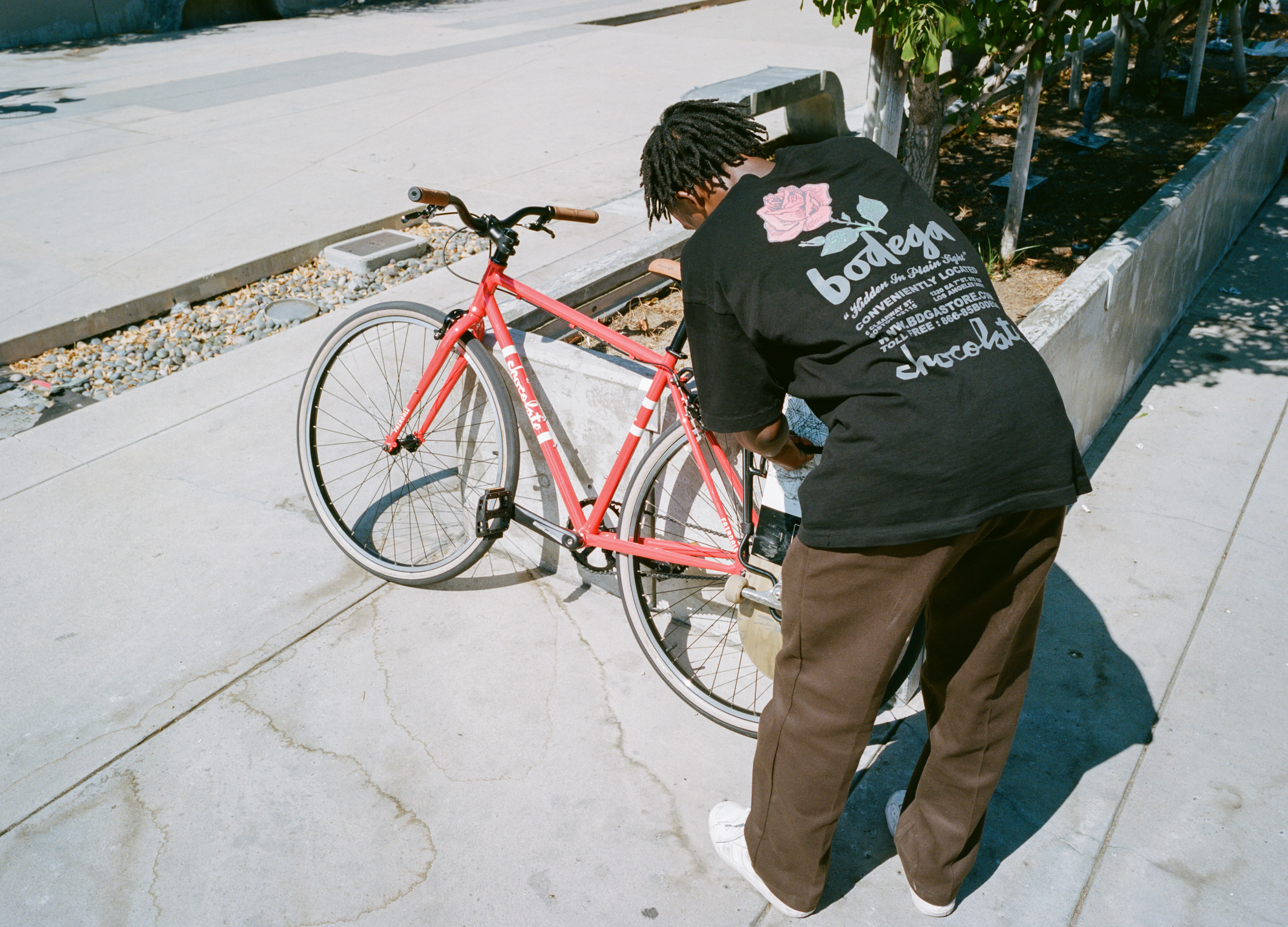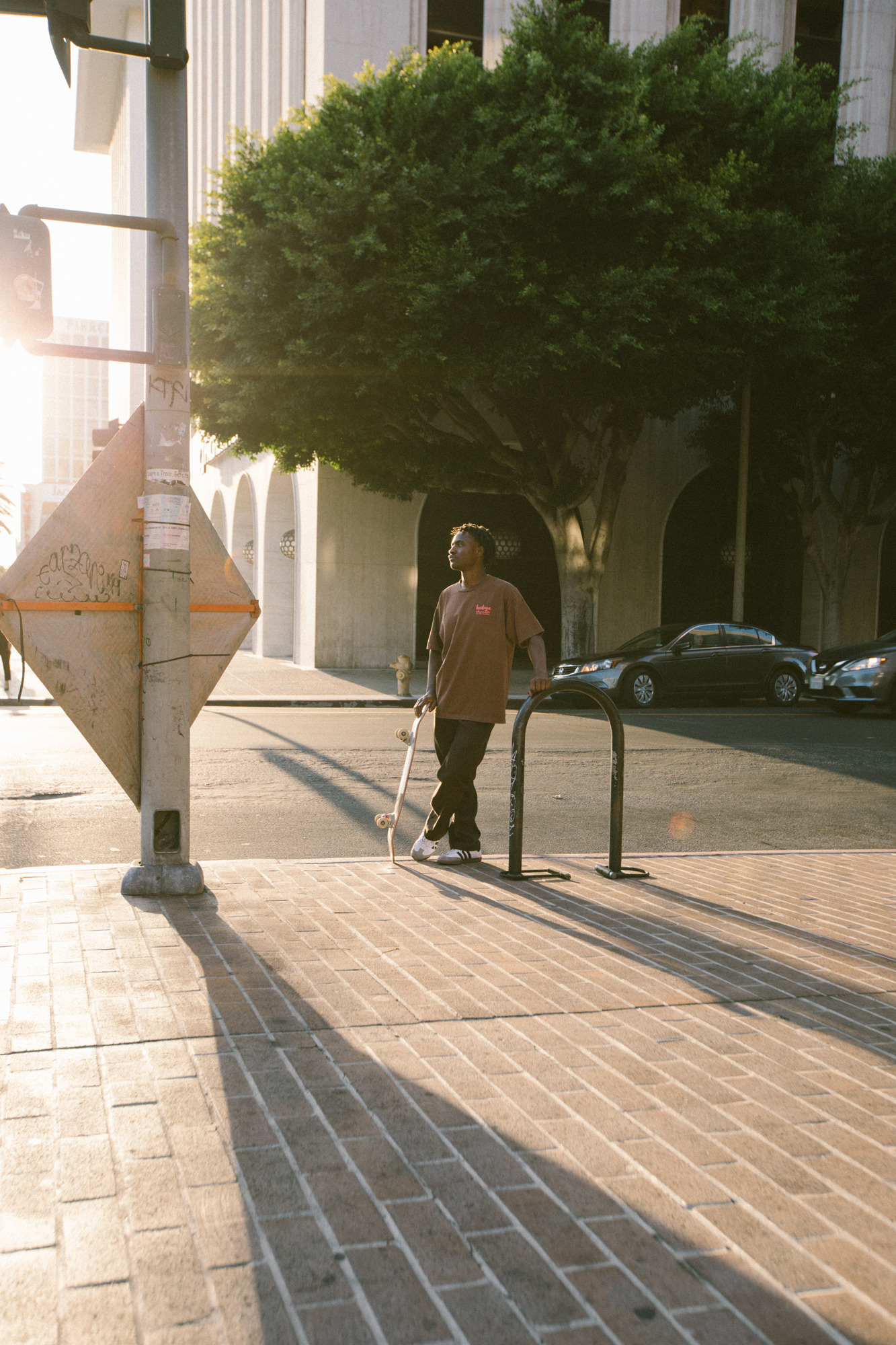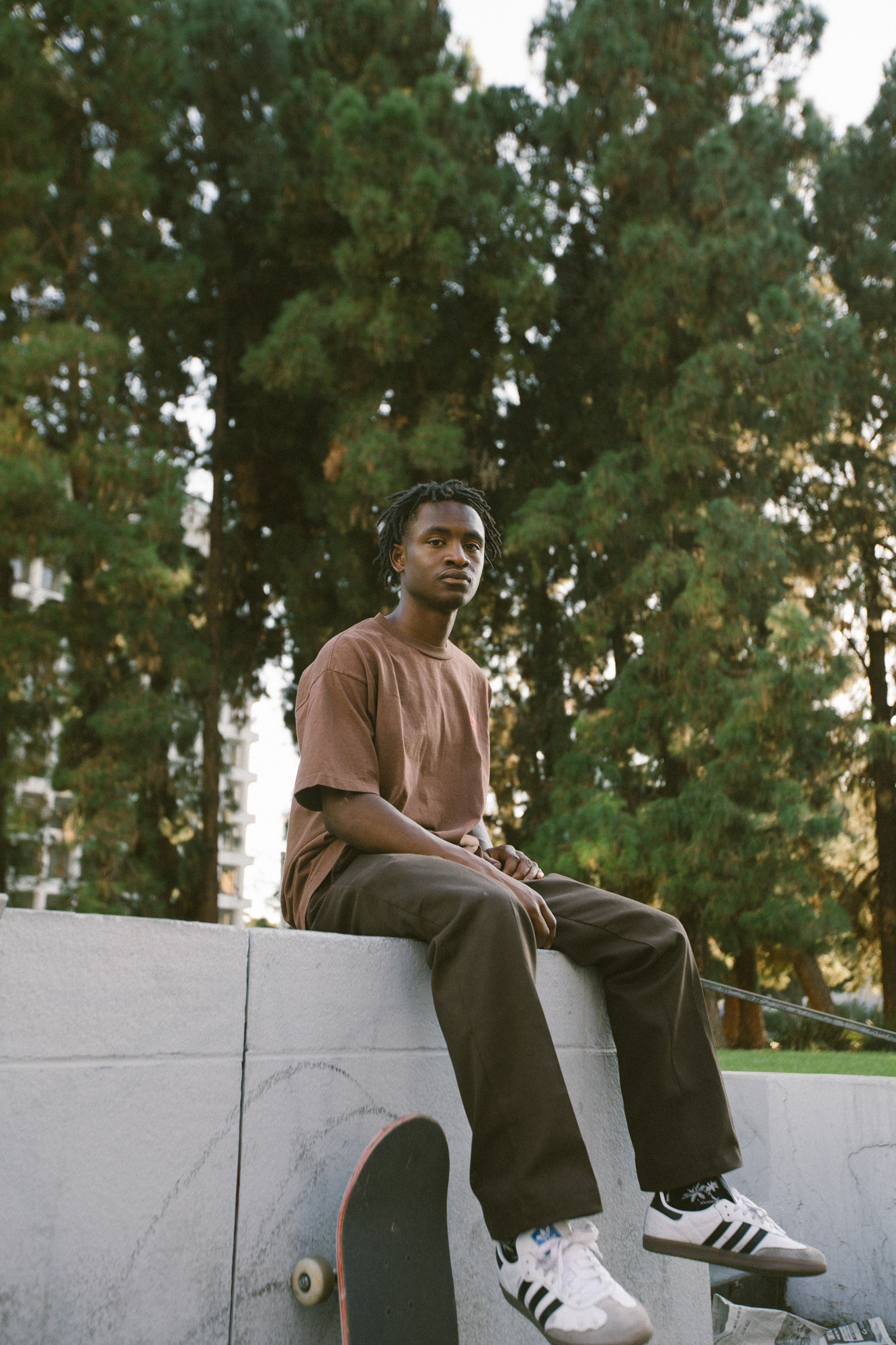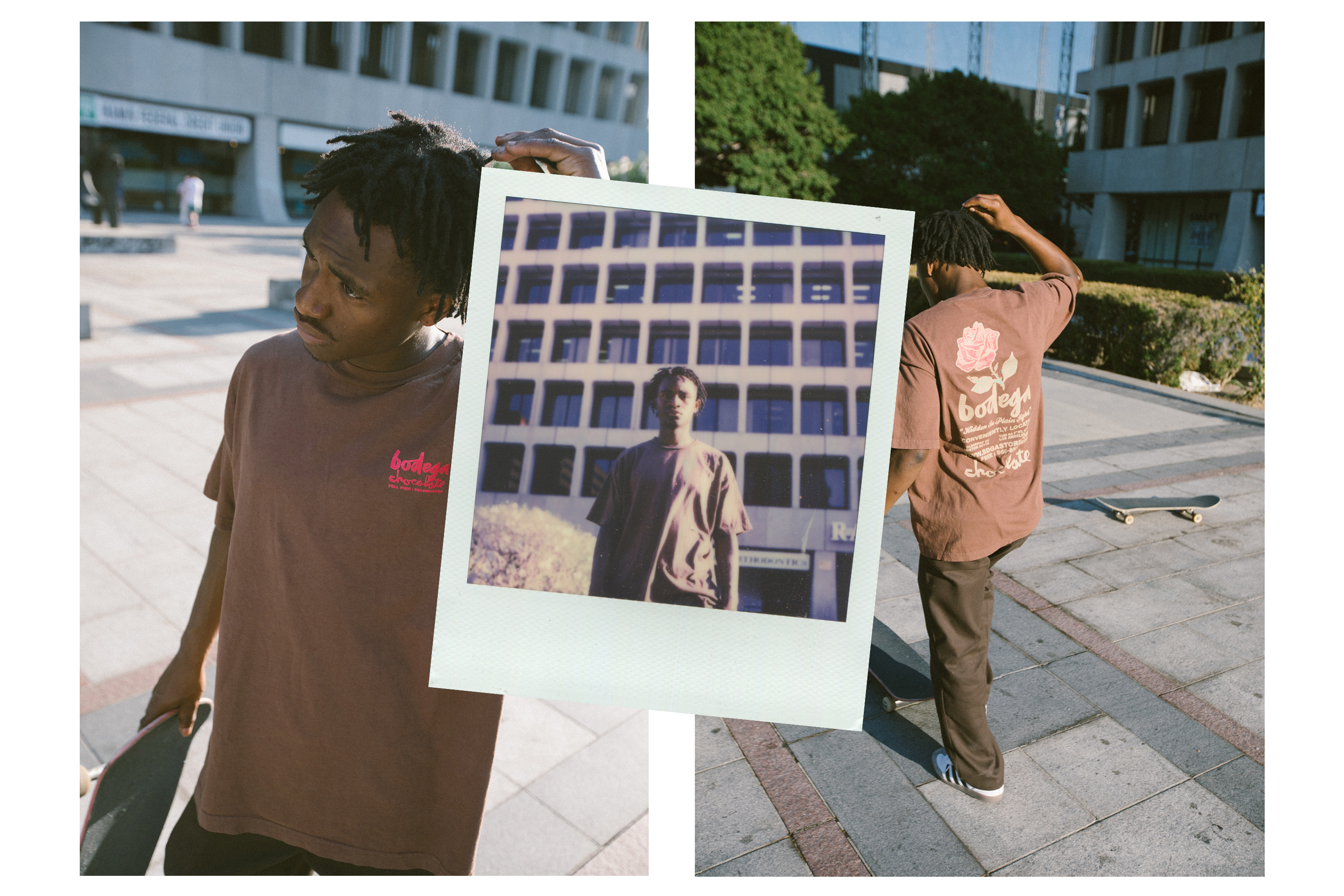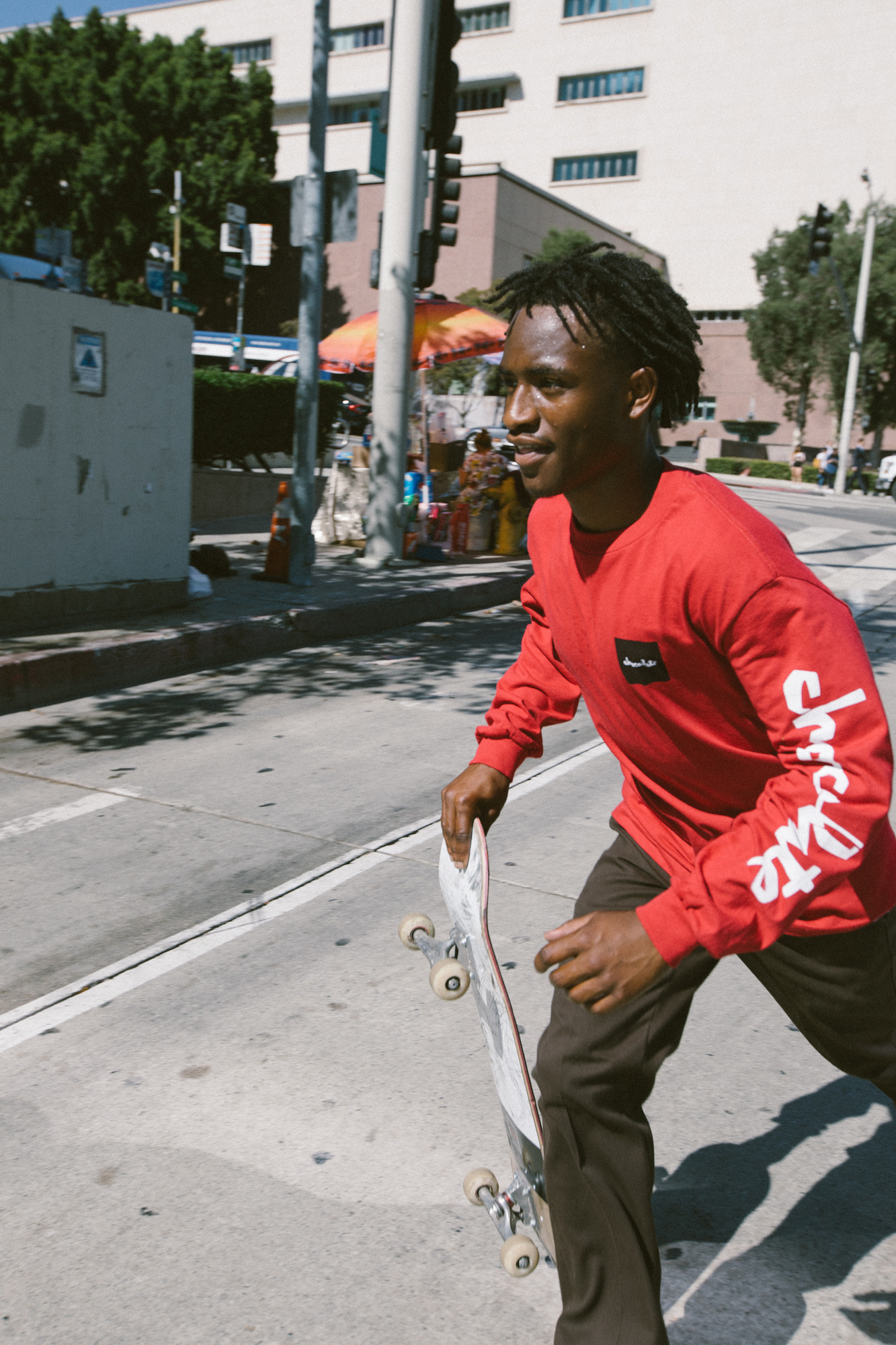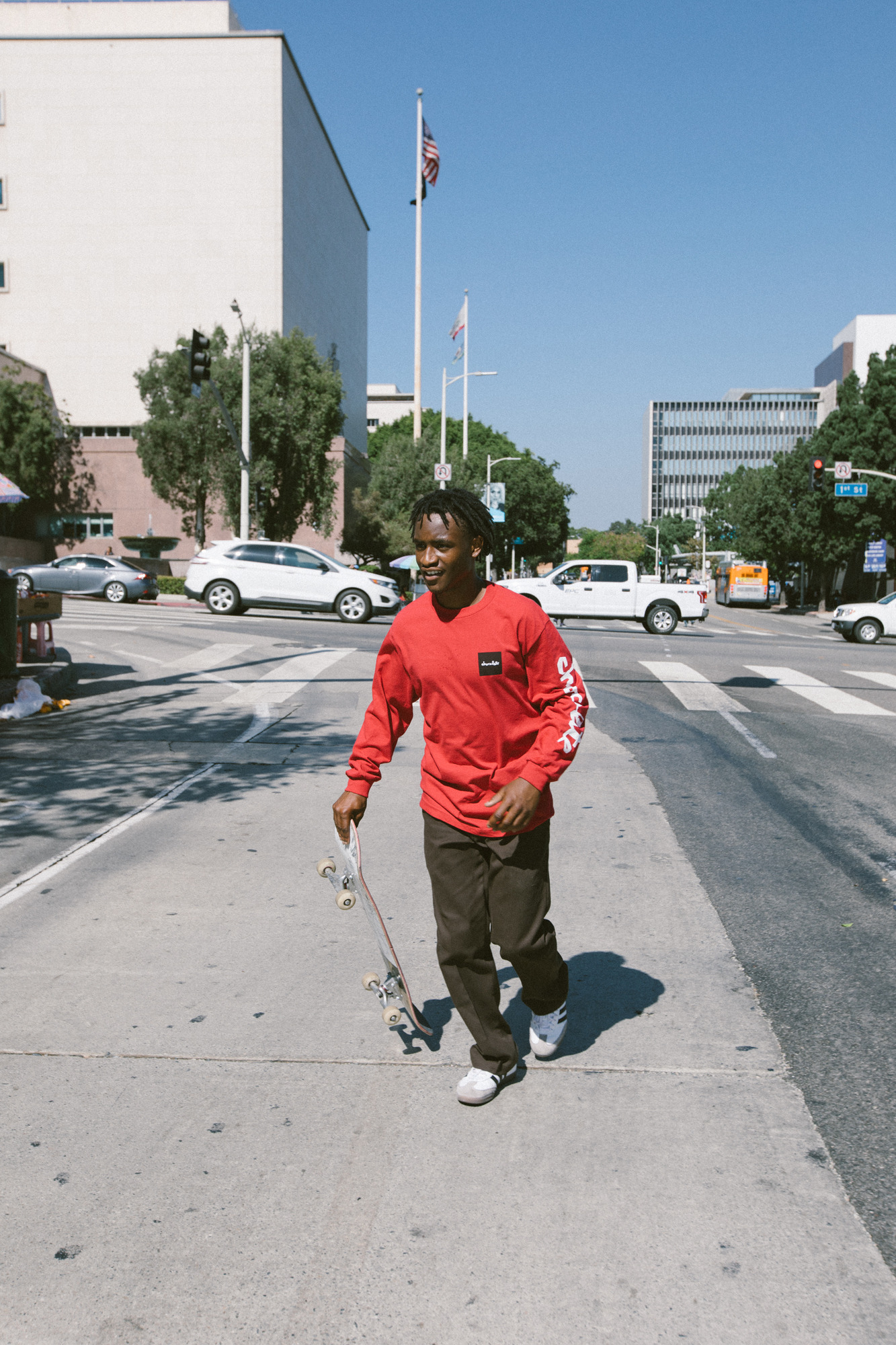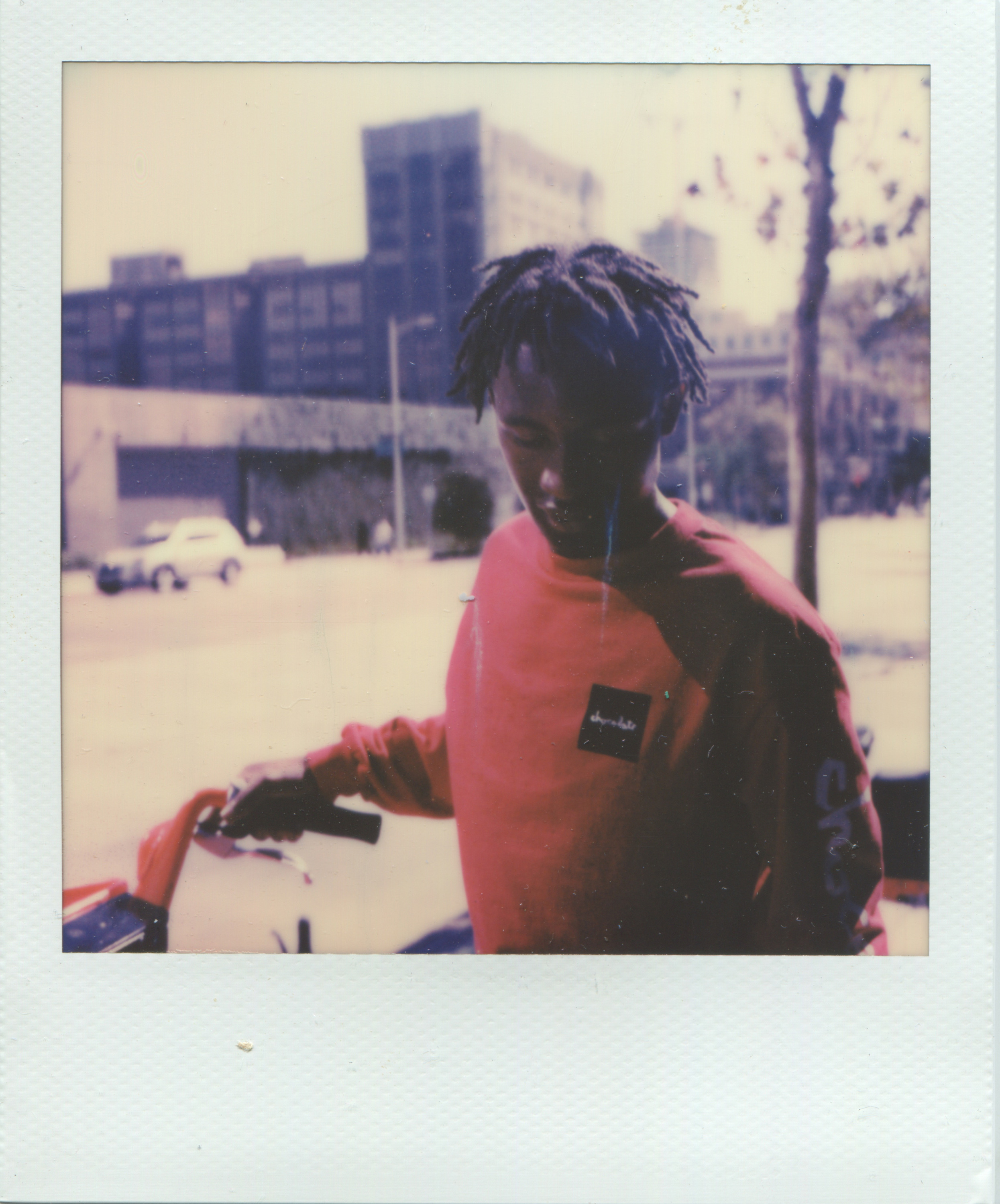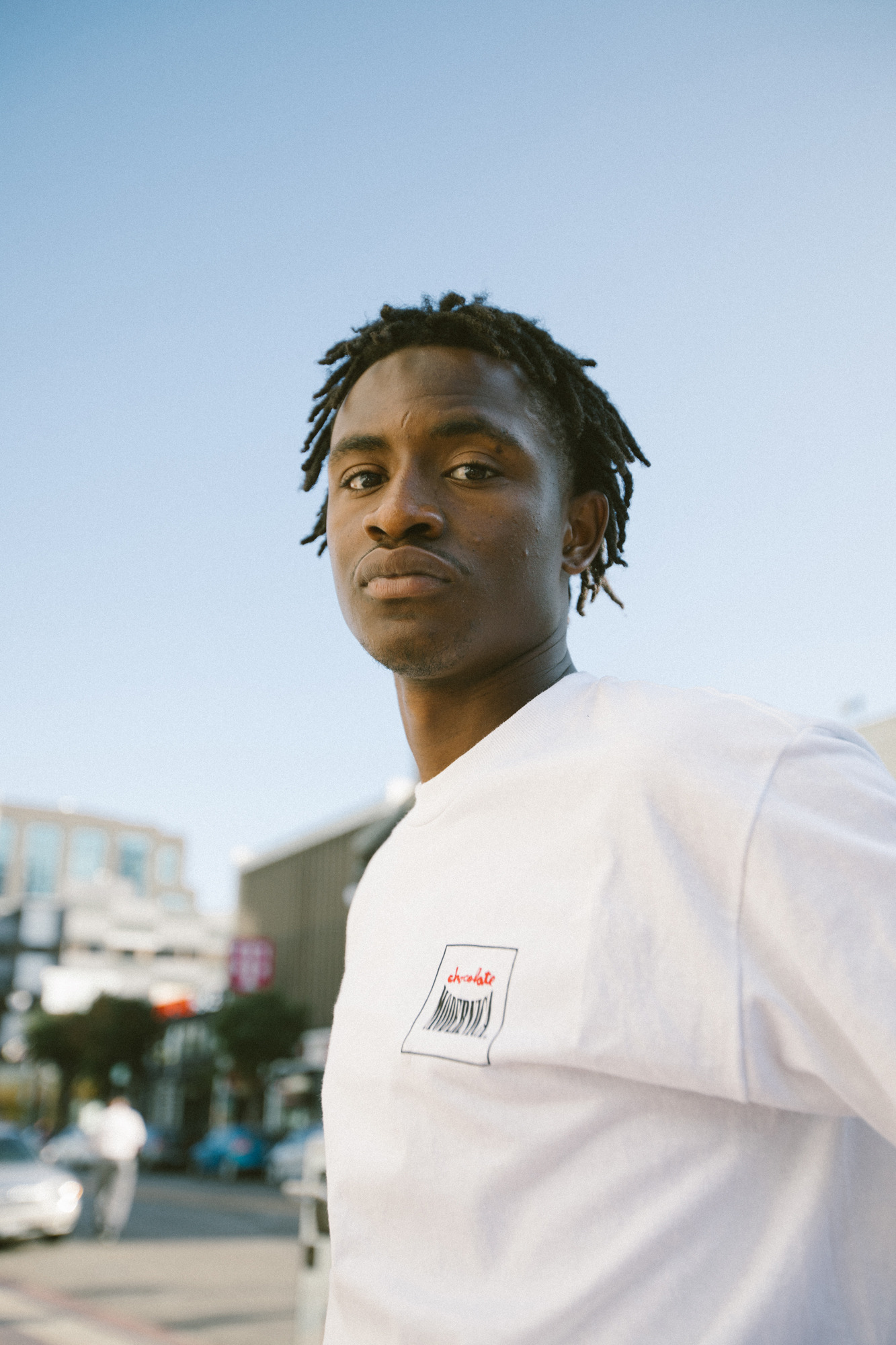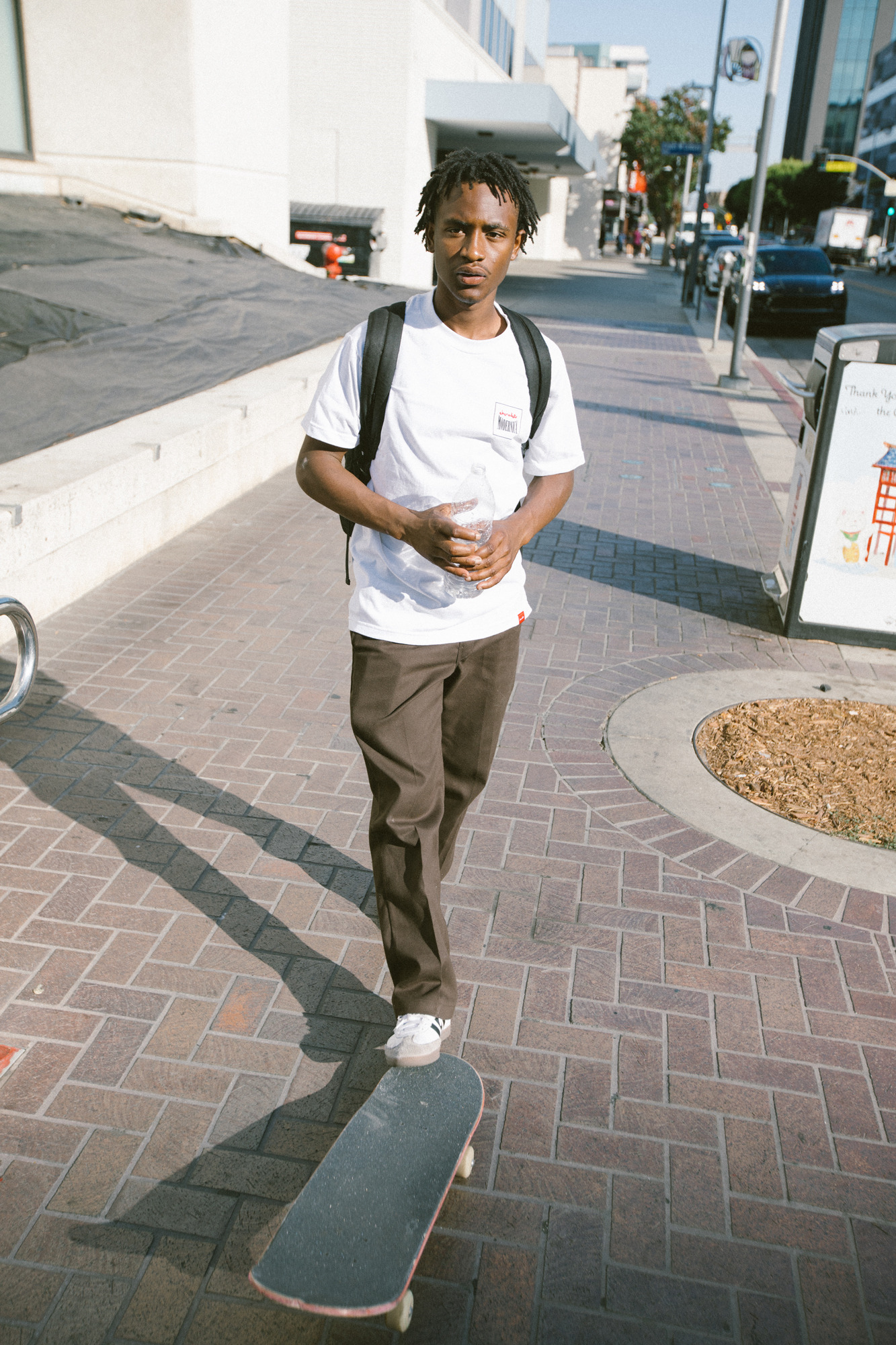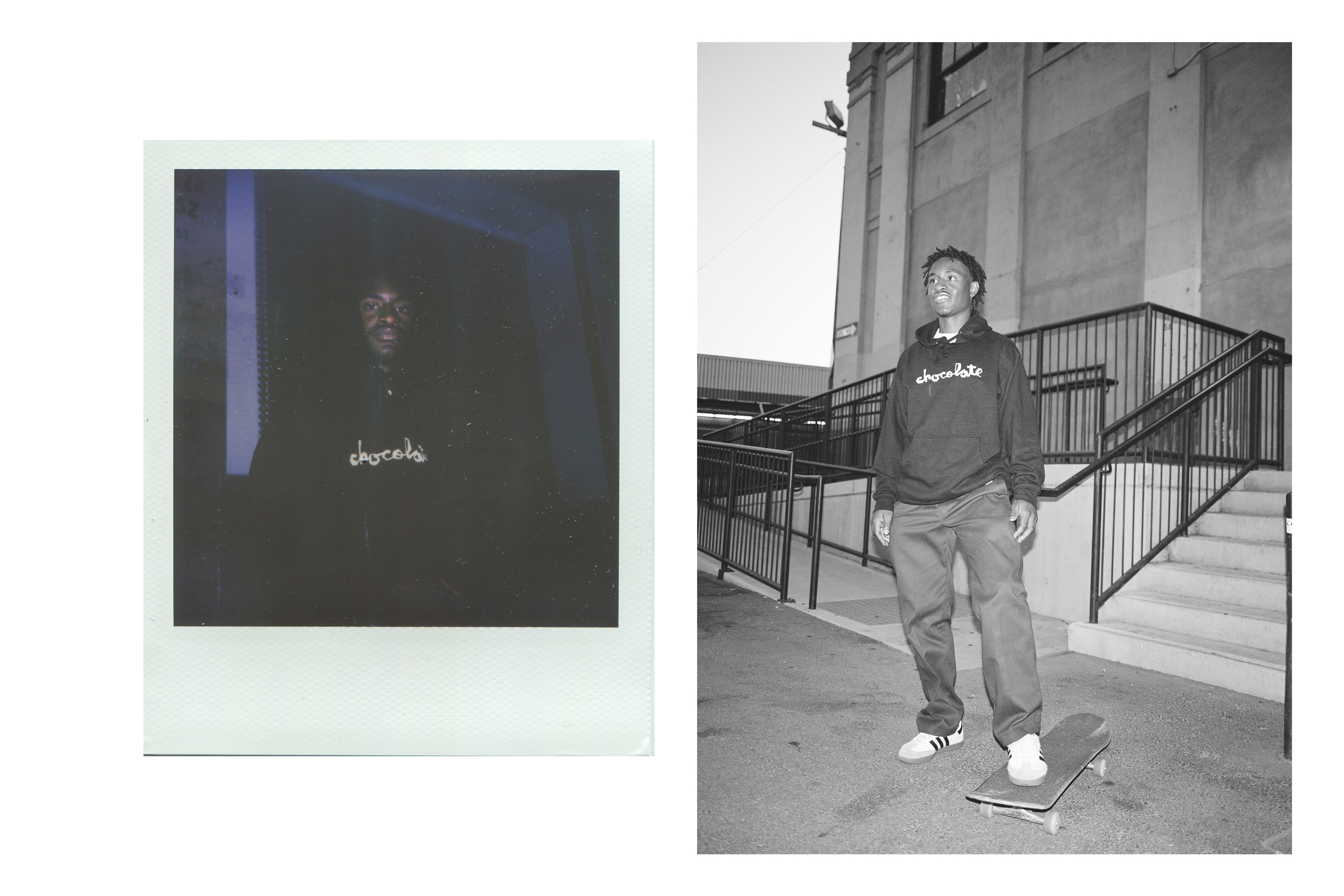 Talent: Hakeem Ducksworth
Supporting skate footage: John Marello
Photography: Eric Zeller