Form following function used to be the norm but now it's a risk. However when it pays off, it's a win-win. People are drawn to unapologetic designs created to fulfill a certain need and when they work, this admiration leads to the acceptance and celebration of the accompanying aesthetic.
When HOKA burst on to the scene in 2009 with a new approach to running sneakers, it completely upended the minimalist movement that was sweeping the industry. Not only were their maximal outsoles a welcomed change of pace for trail, track, and nature enthusiasts who yearned for a smoother, softer ride, this innovation that prioritized comfort gained a following from a completely separate group who saw footwear as an expression, and the big sole as the perfect statement.

The Bodega x HOKA collaboration builds on this intersection of form and function, to create footwear versatile enough to rise to any occasion.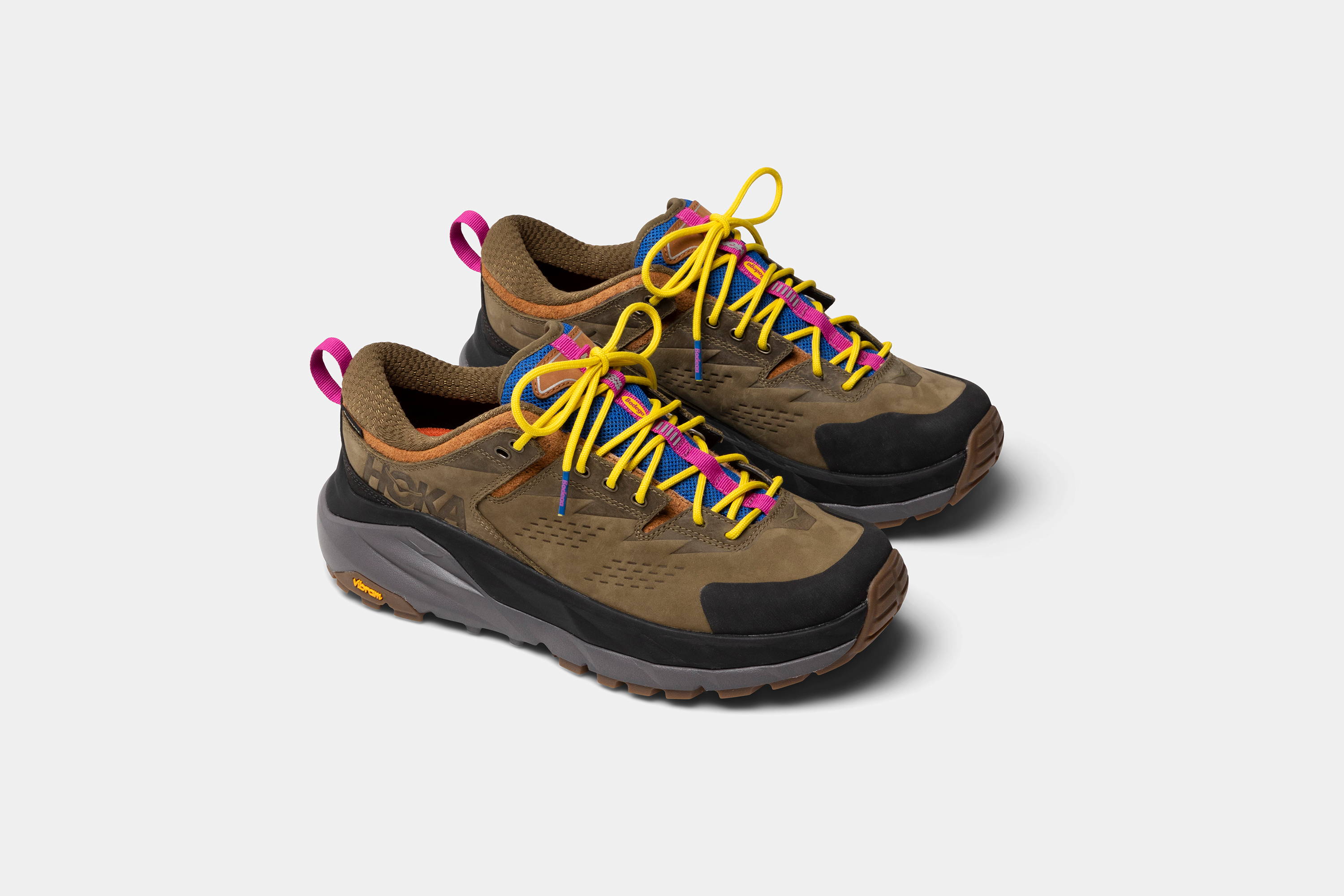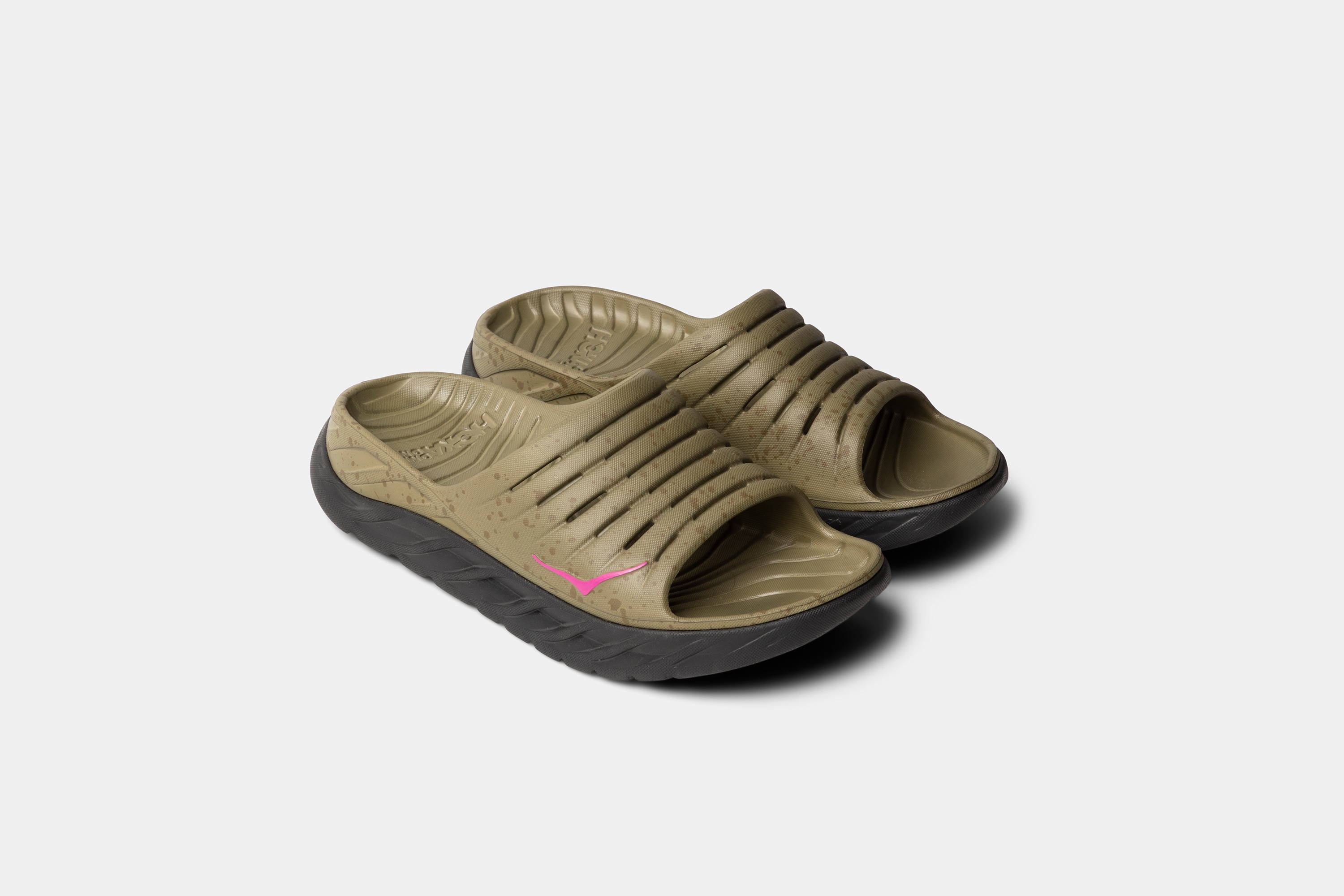 Kaha Low GTX

The Kaha Low GTX is fitted with the tech you need for happy feet wherever you are- from its Vibram Megagrip hi-traction gum outsole and GORE-TEX bootie to its nubuck upper, synthetic mesh tongue, and suede trim. But this is a two pronged attack and just as distinct as its generous silhouette is the colorway. Grounded by a darker palette of browns, grays, and blacks, bursts of concentrated yellow, blue, and pink as well as 3M reflective hits bring the sneakers to life. 4 sets of interchangeable laces with antique brass eyelets tie things up while reinforcing the theme of adaptability.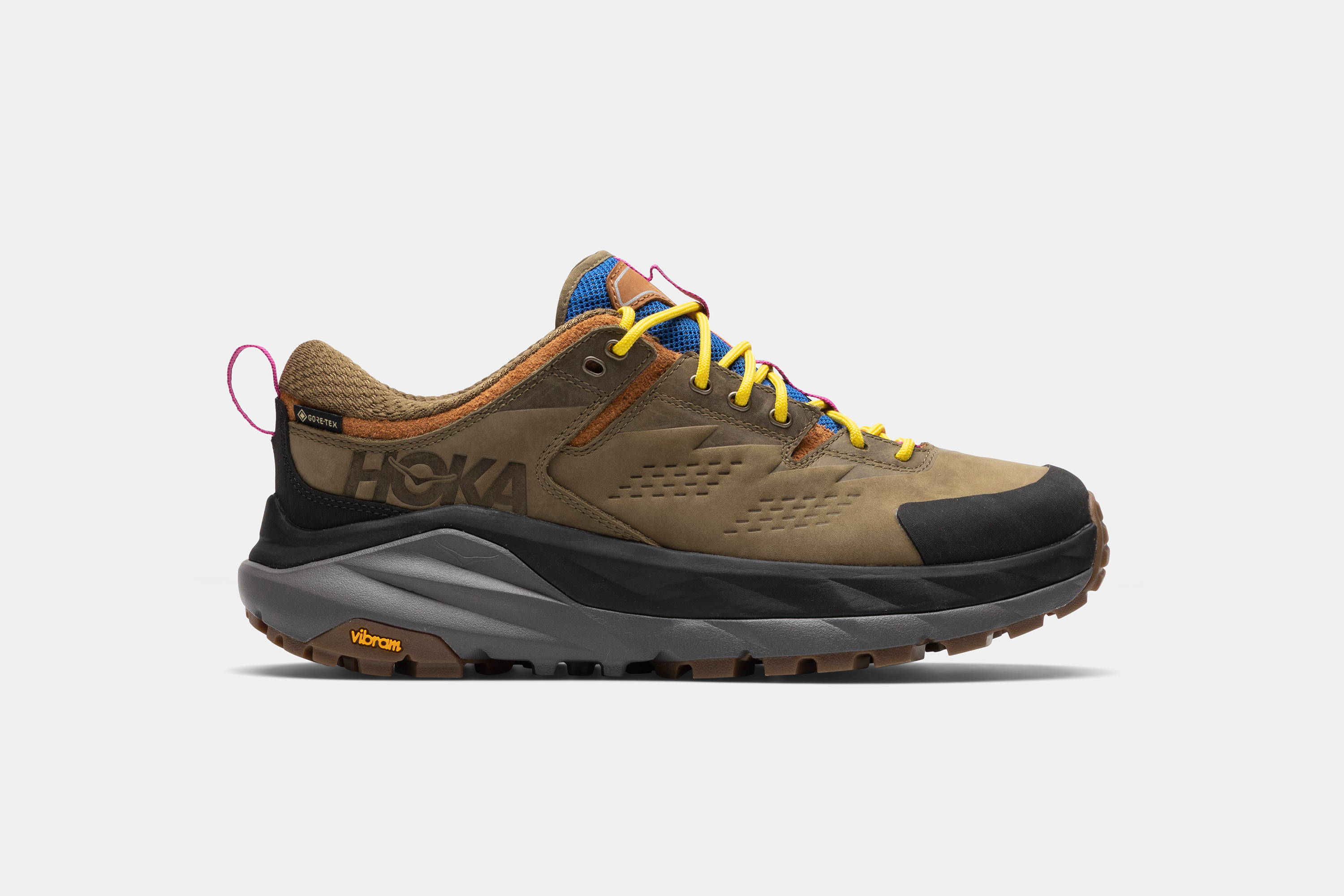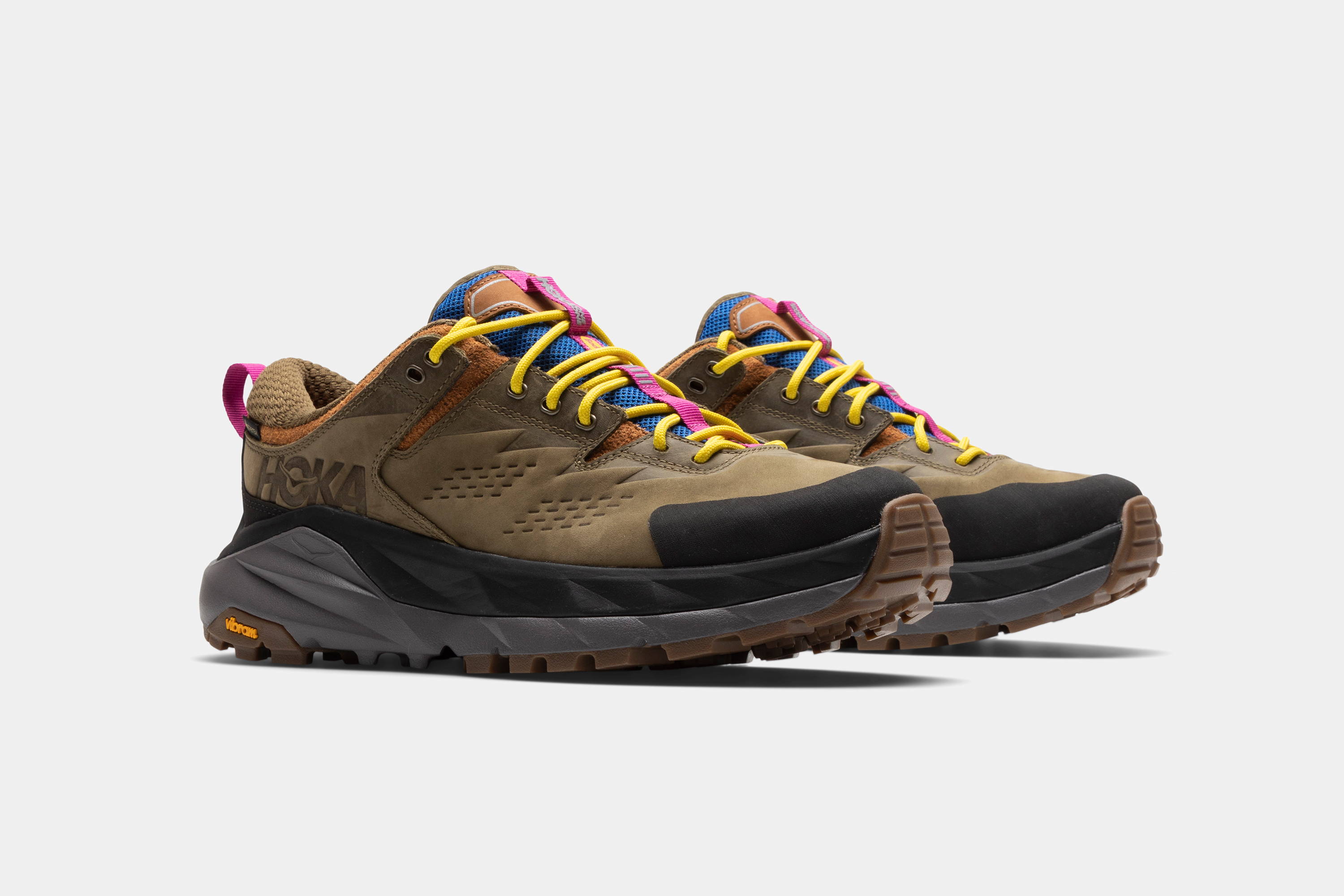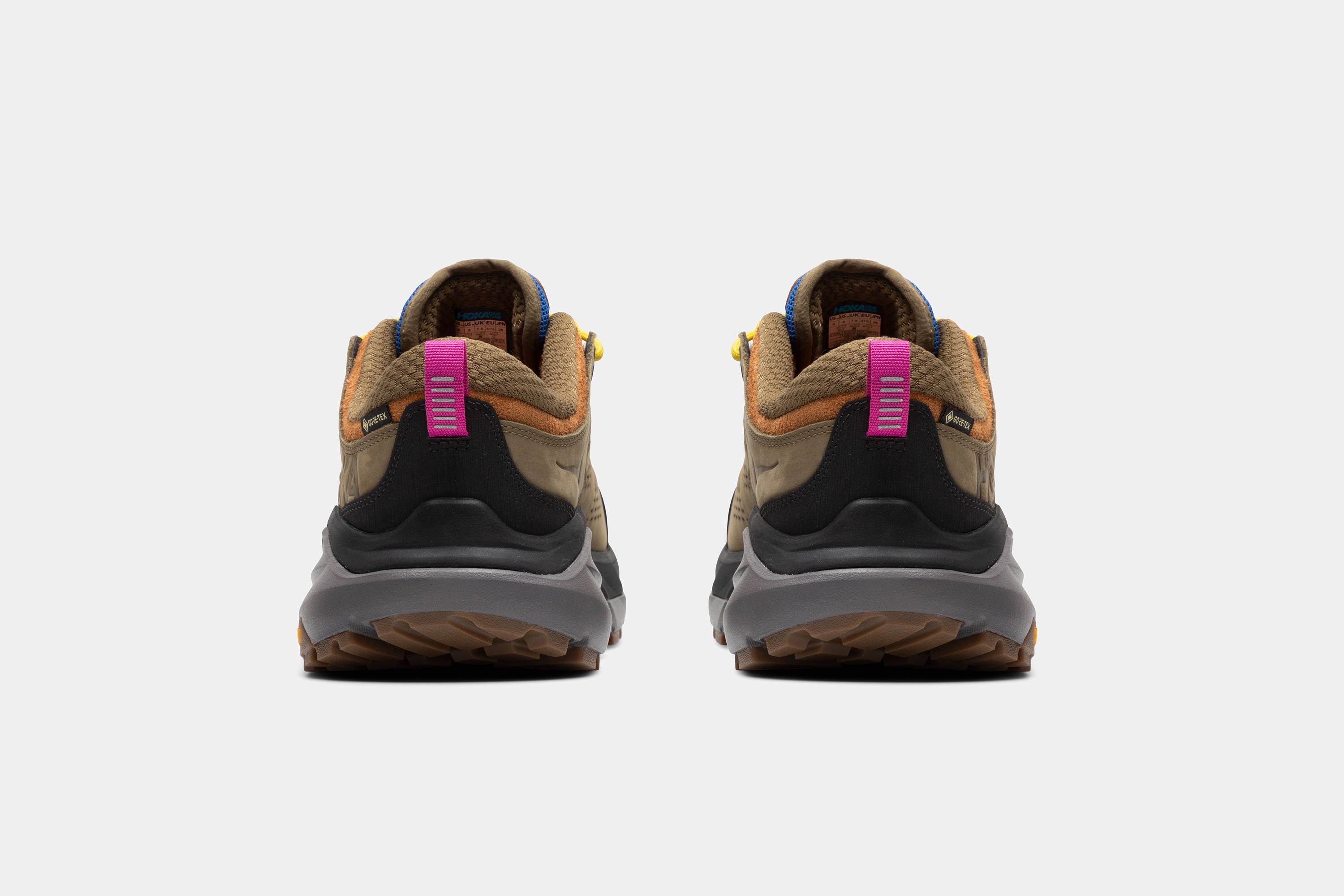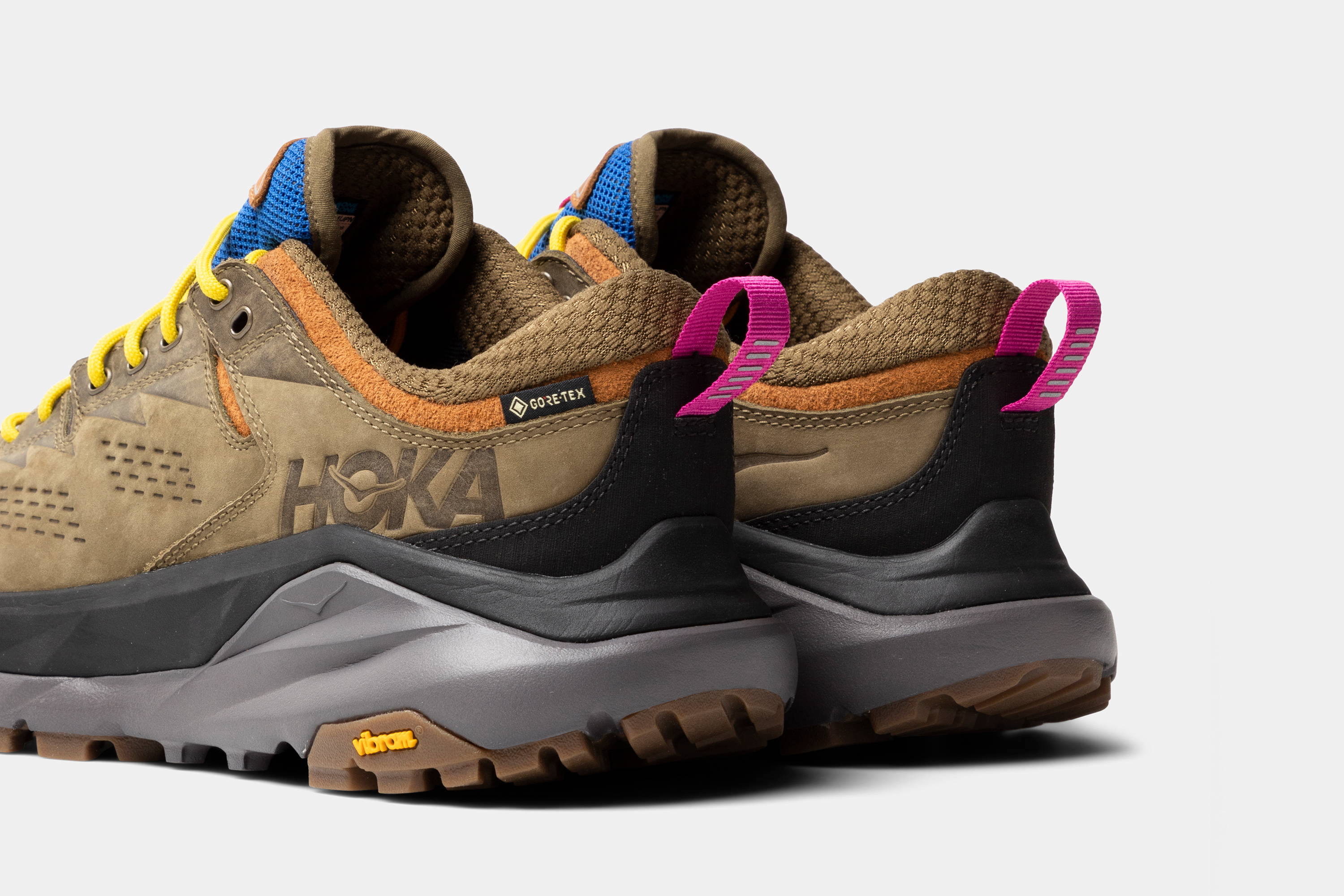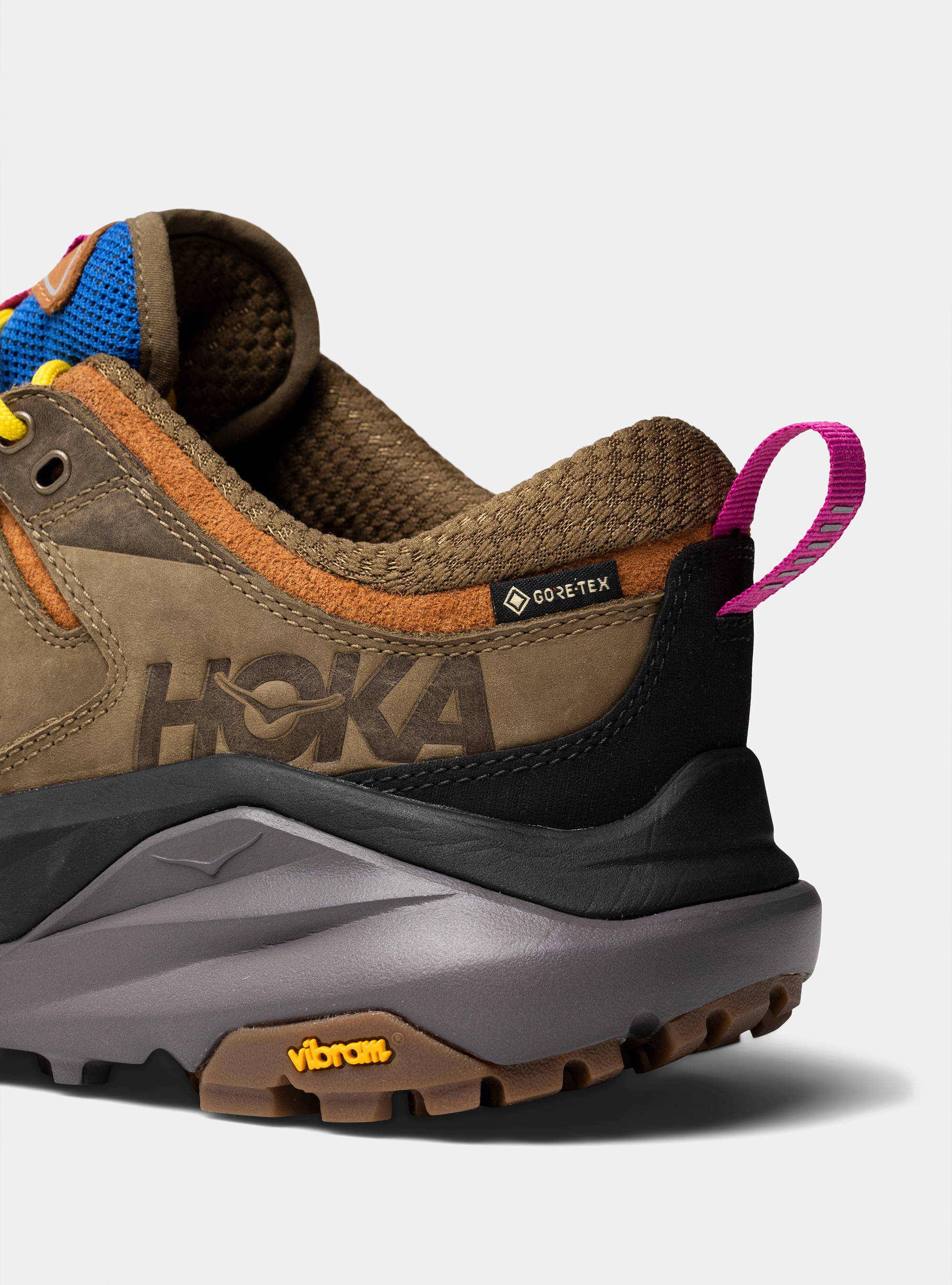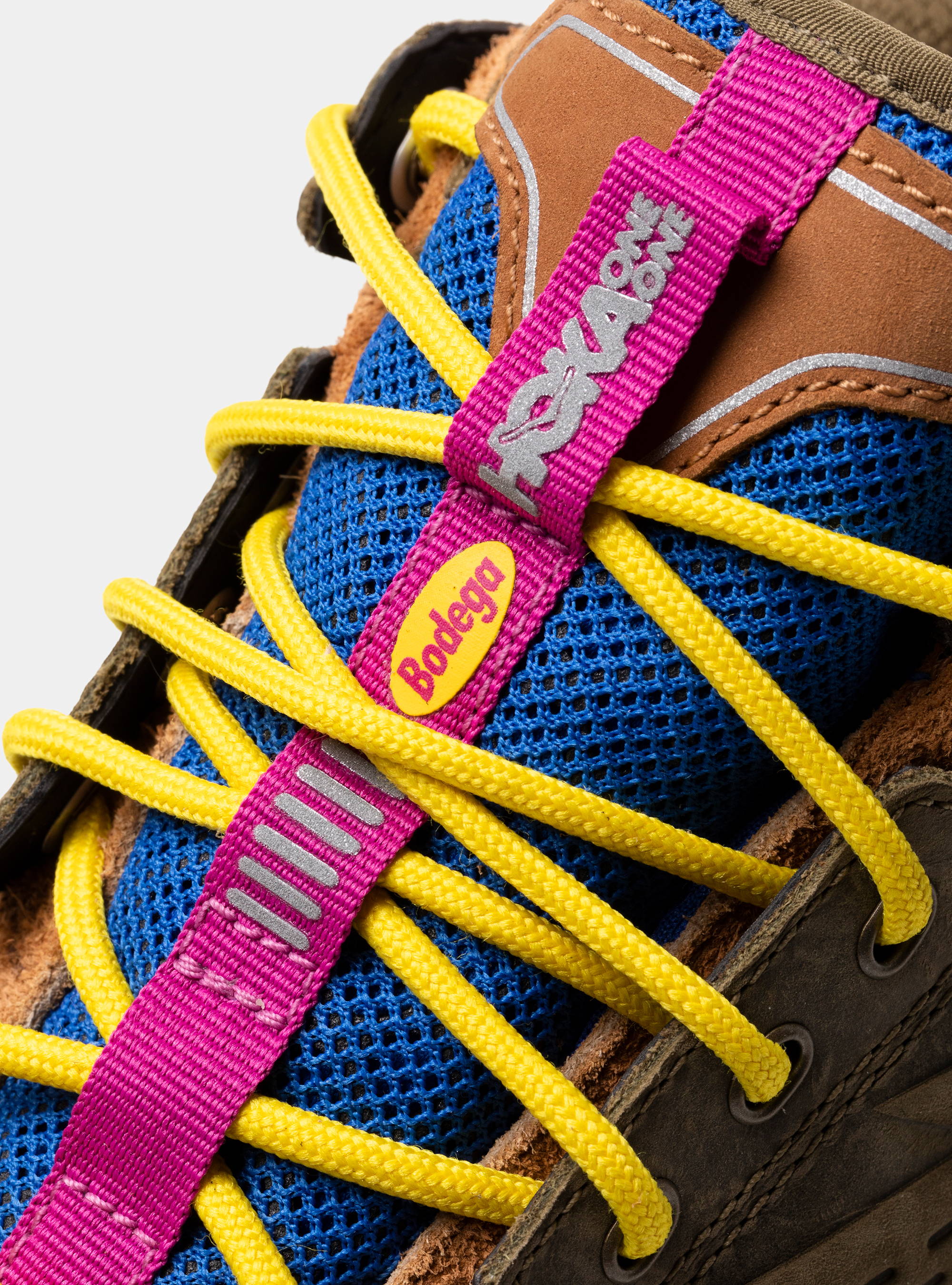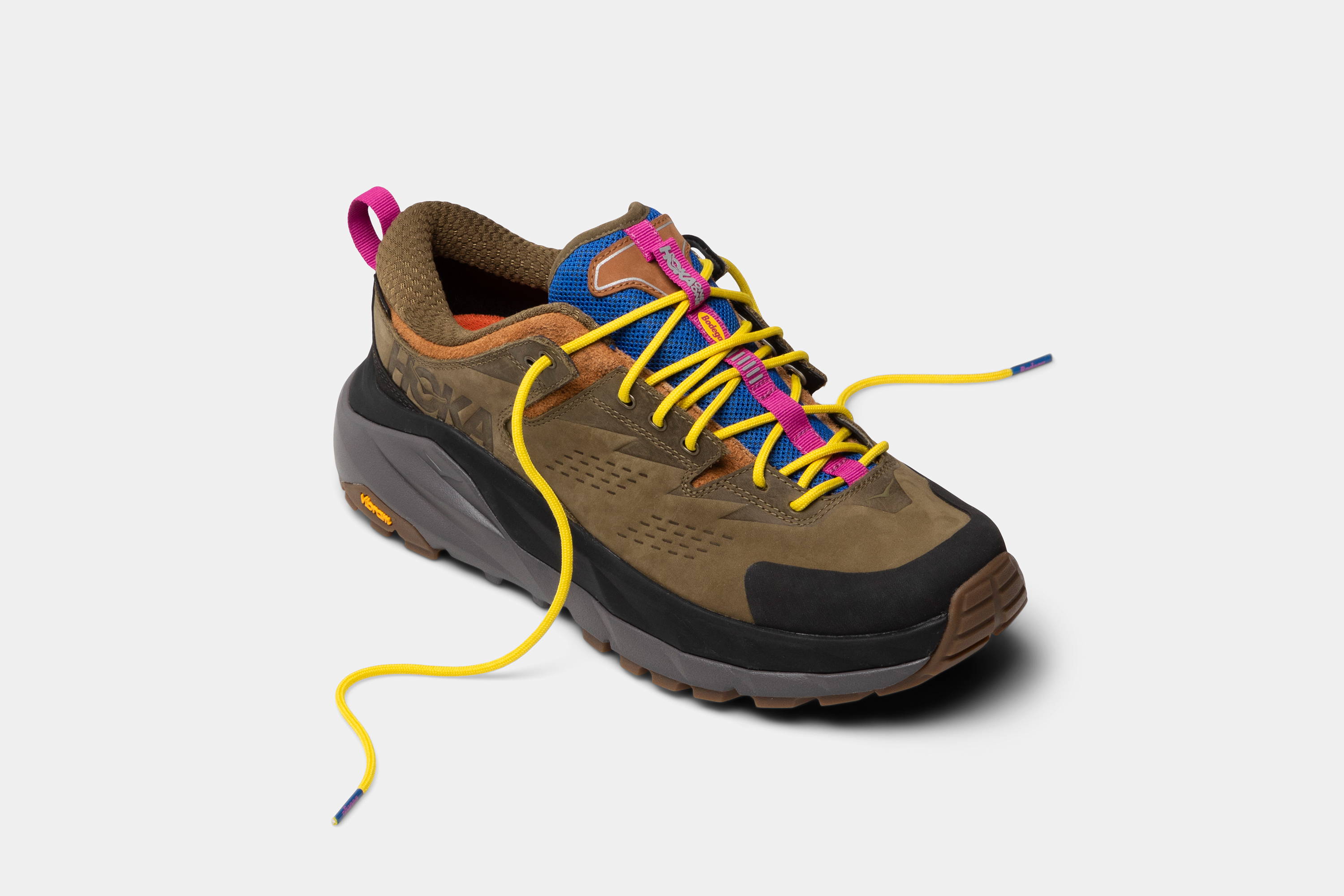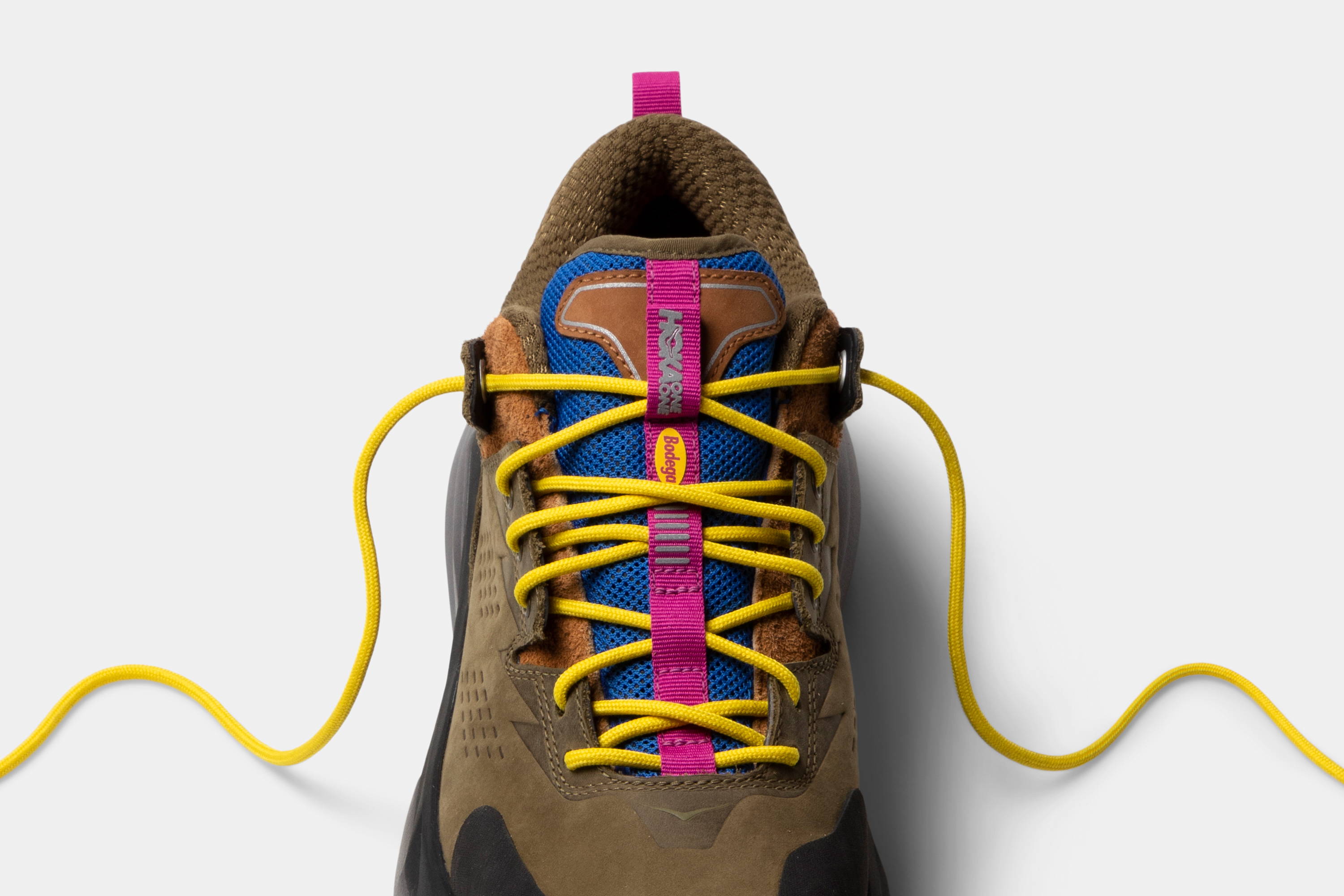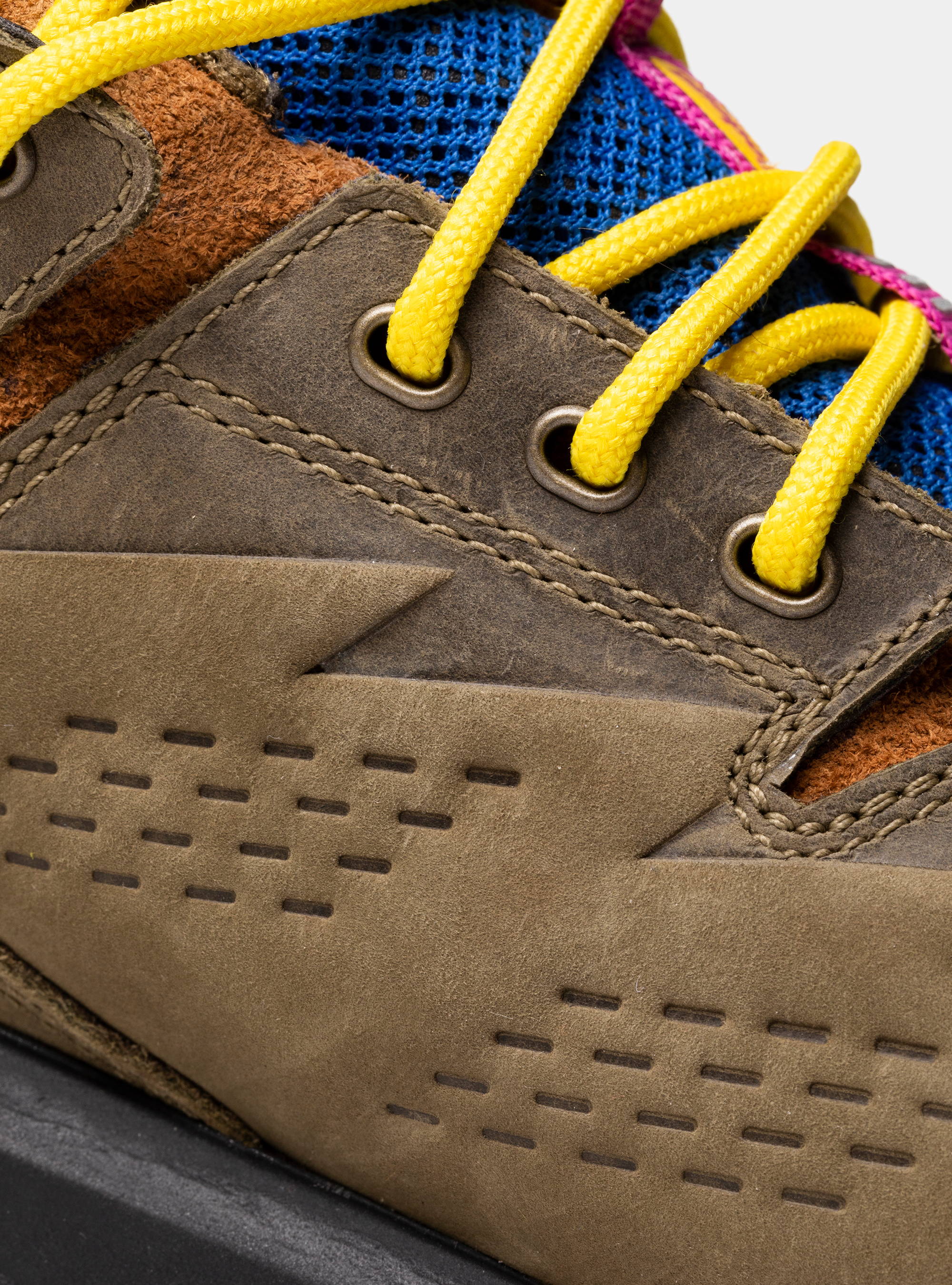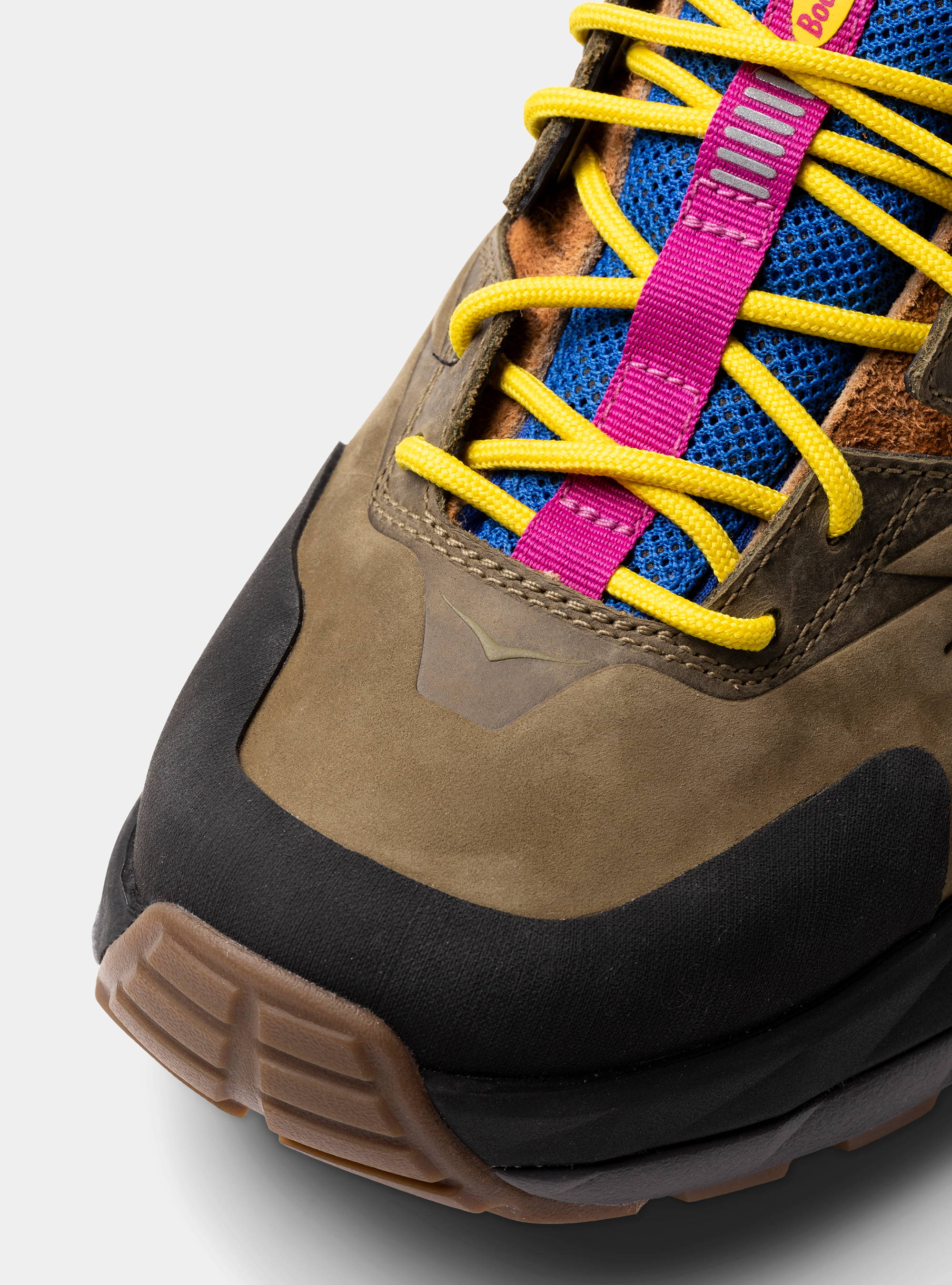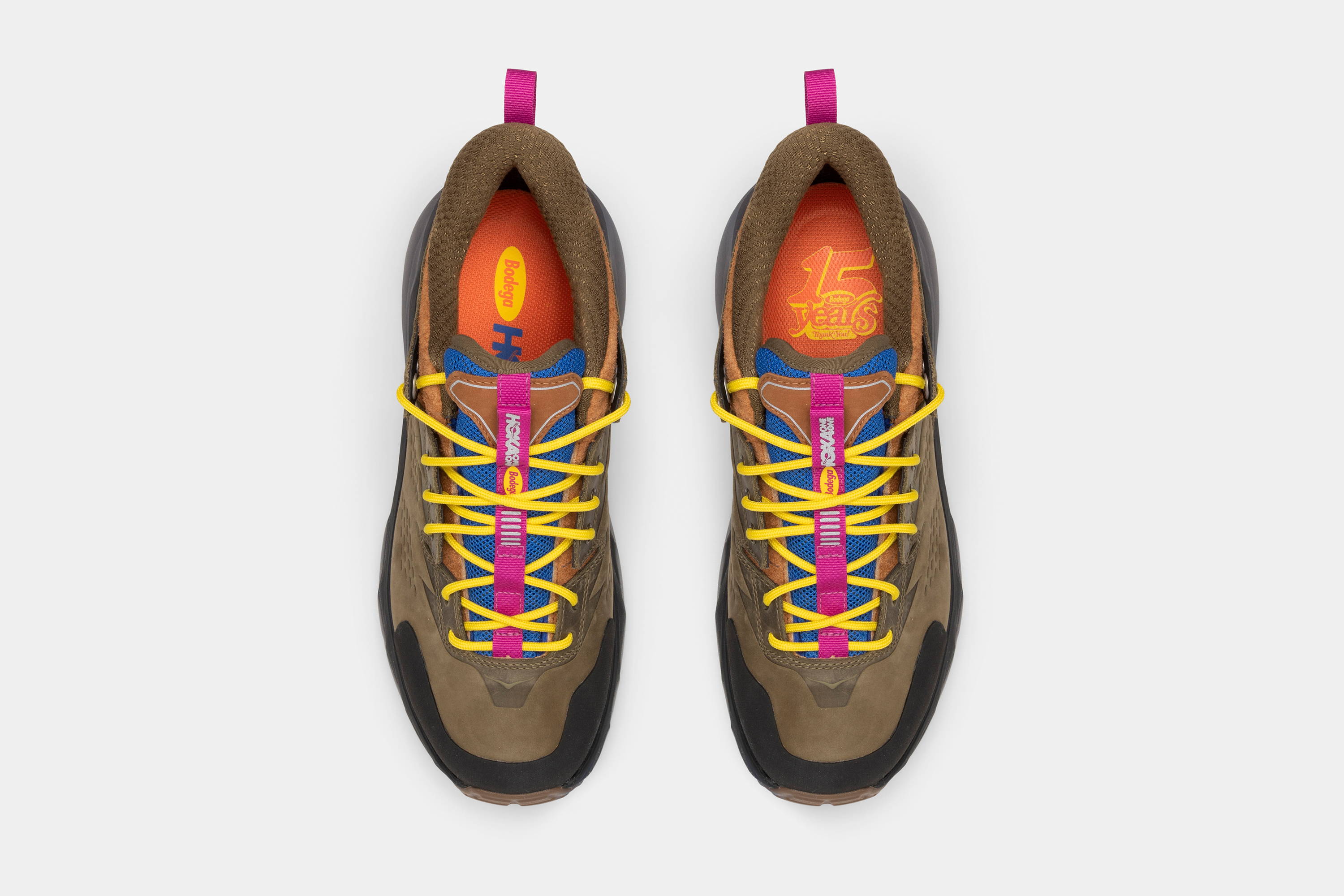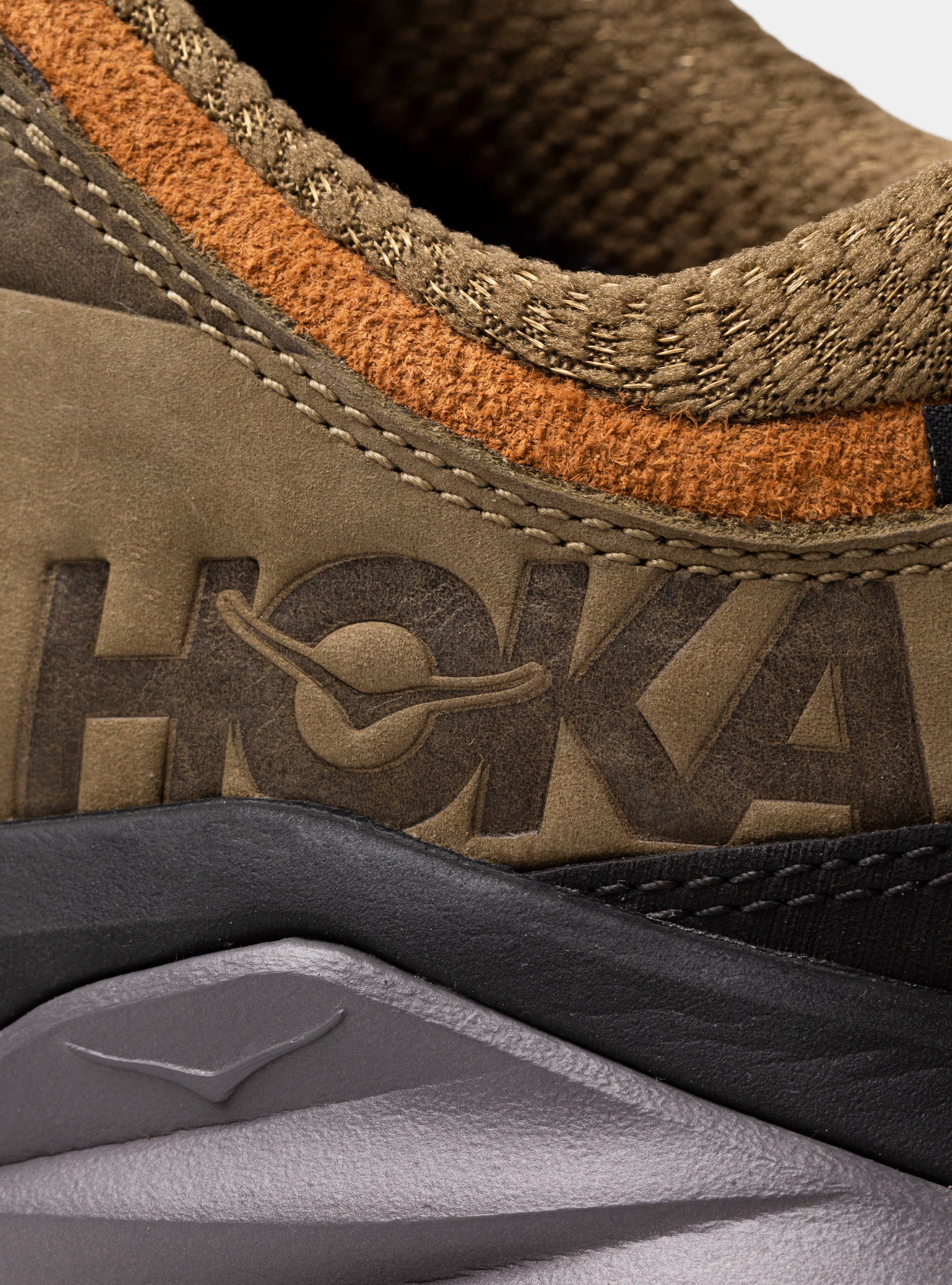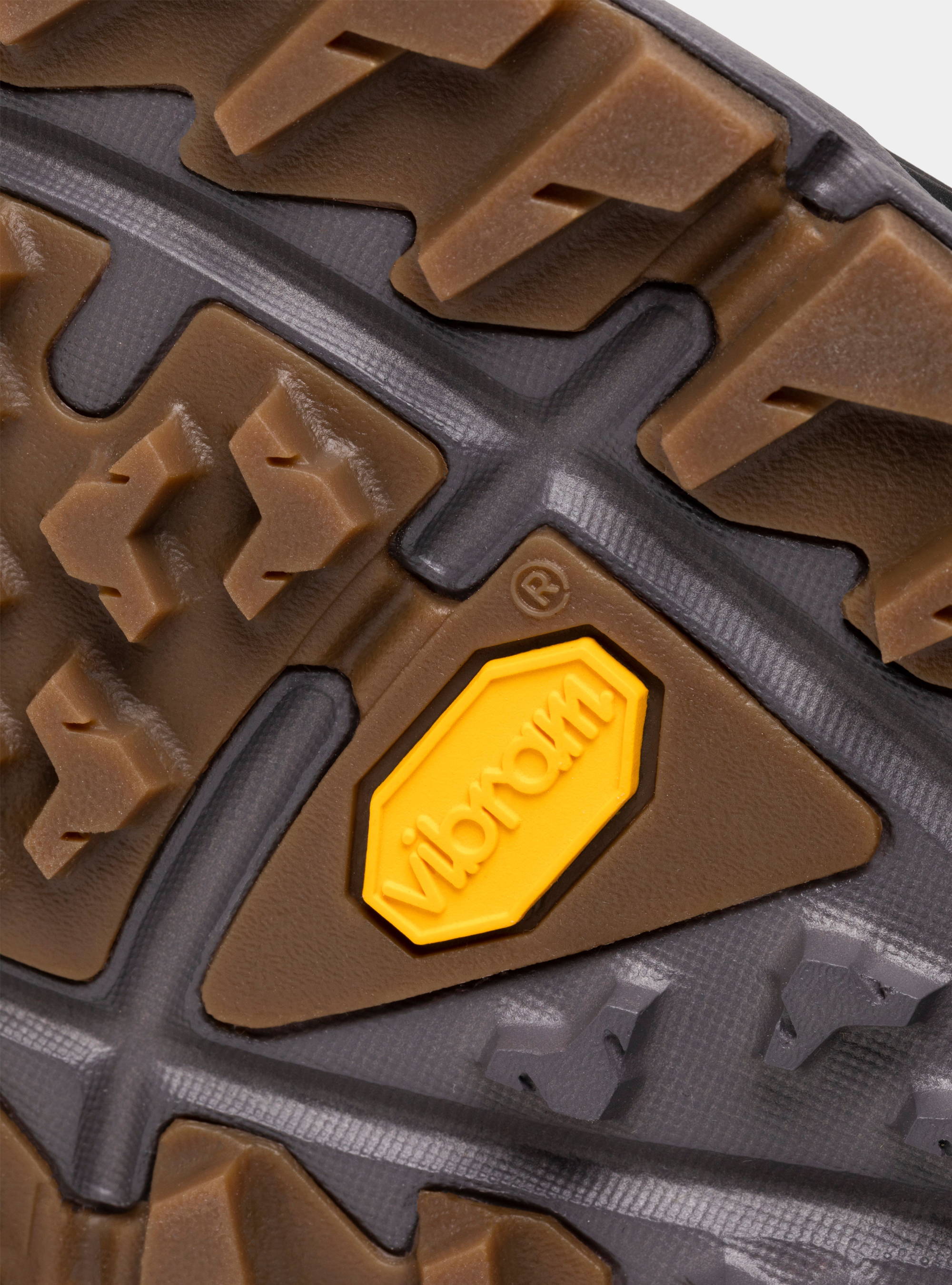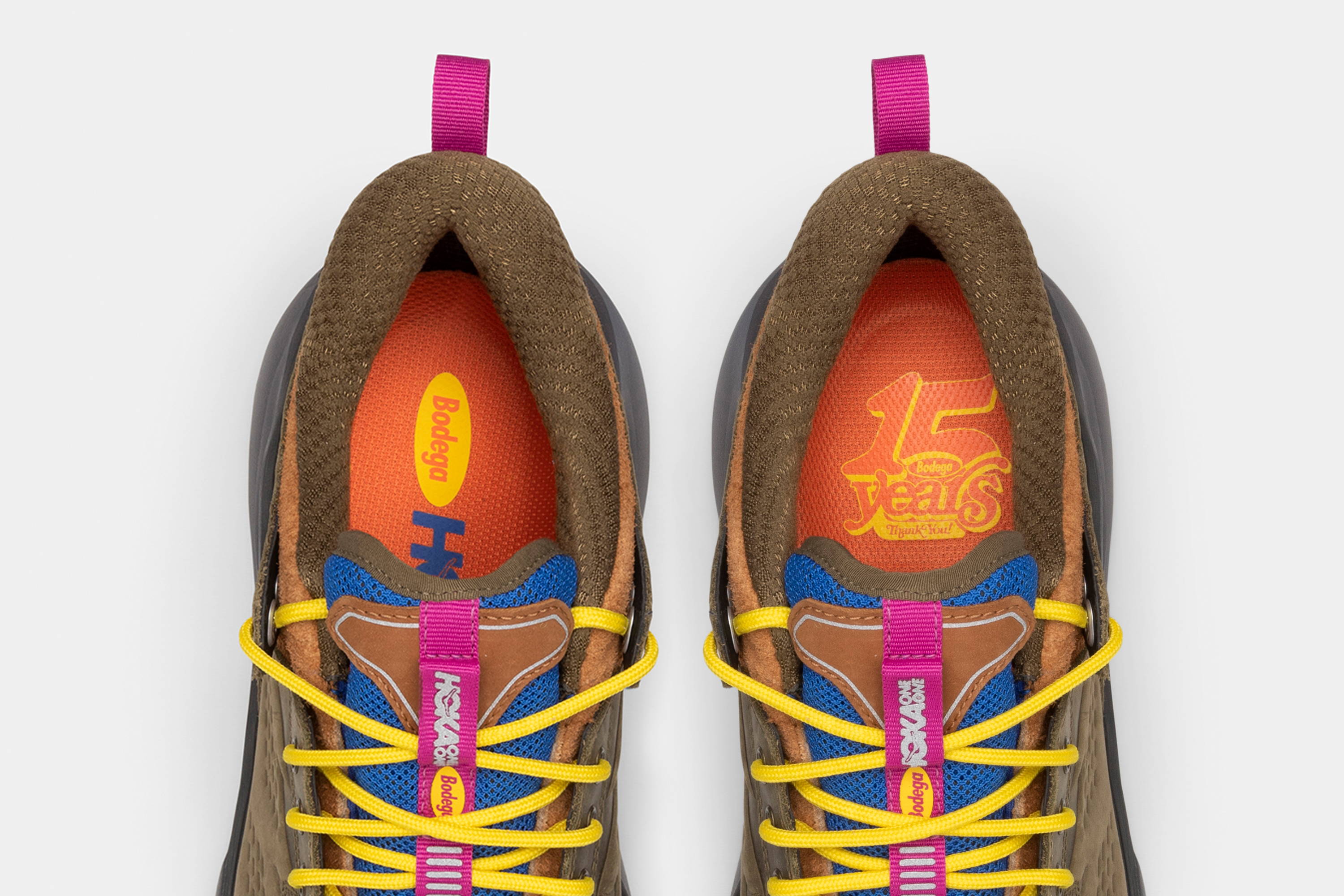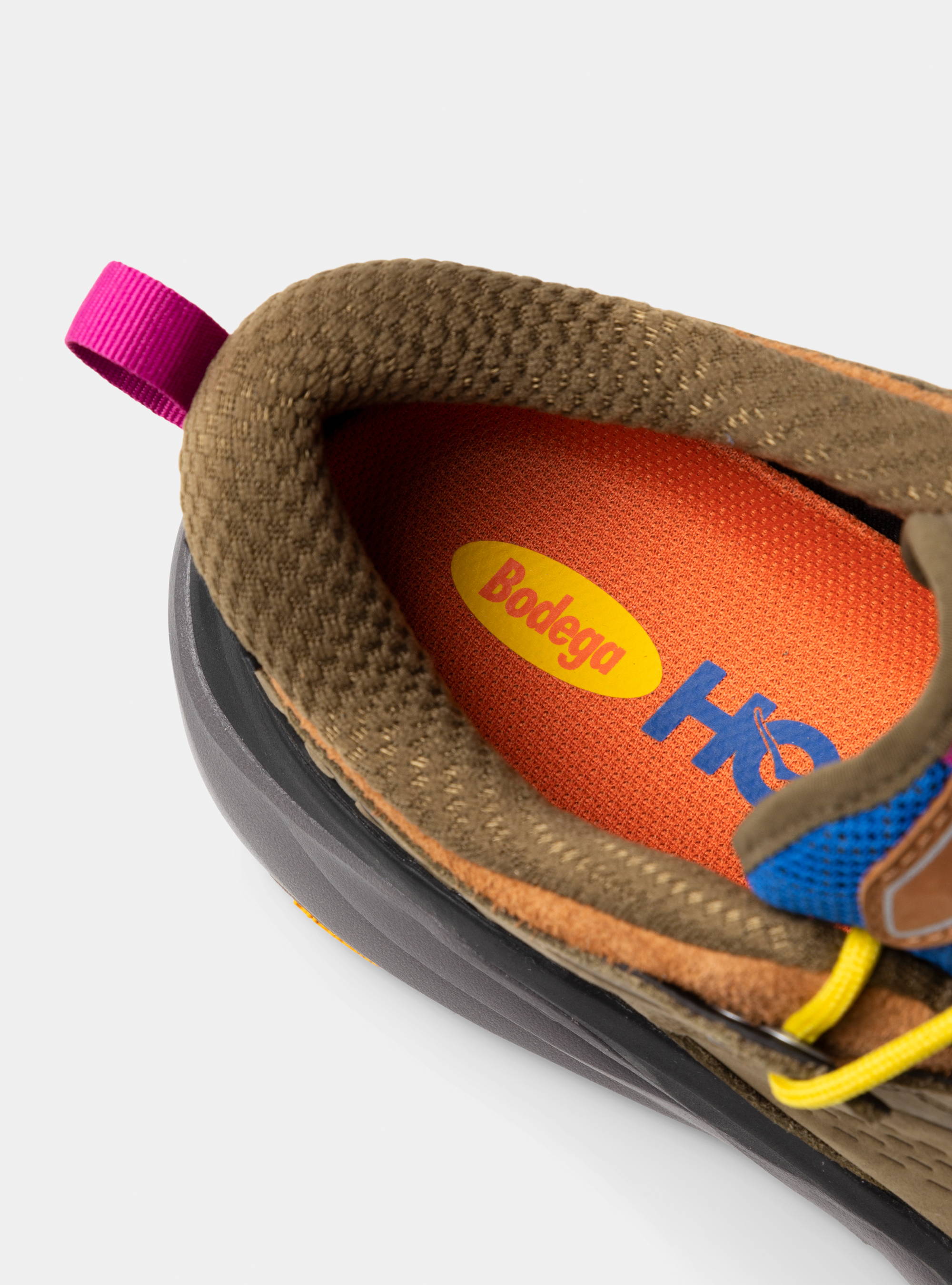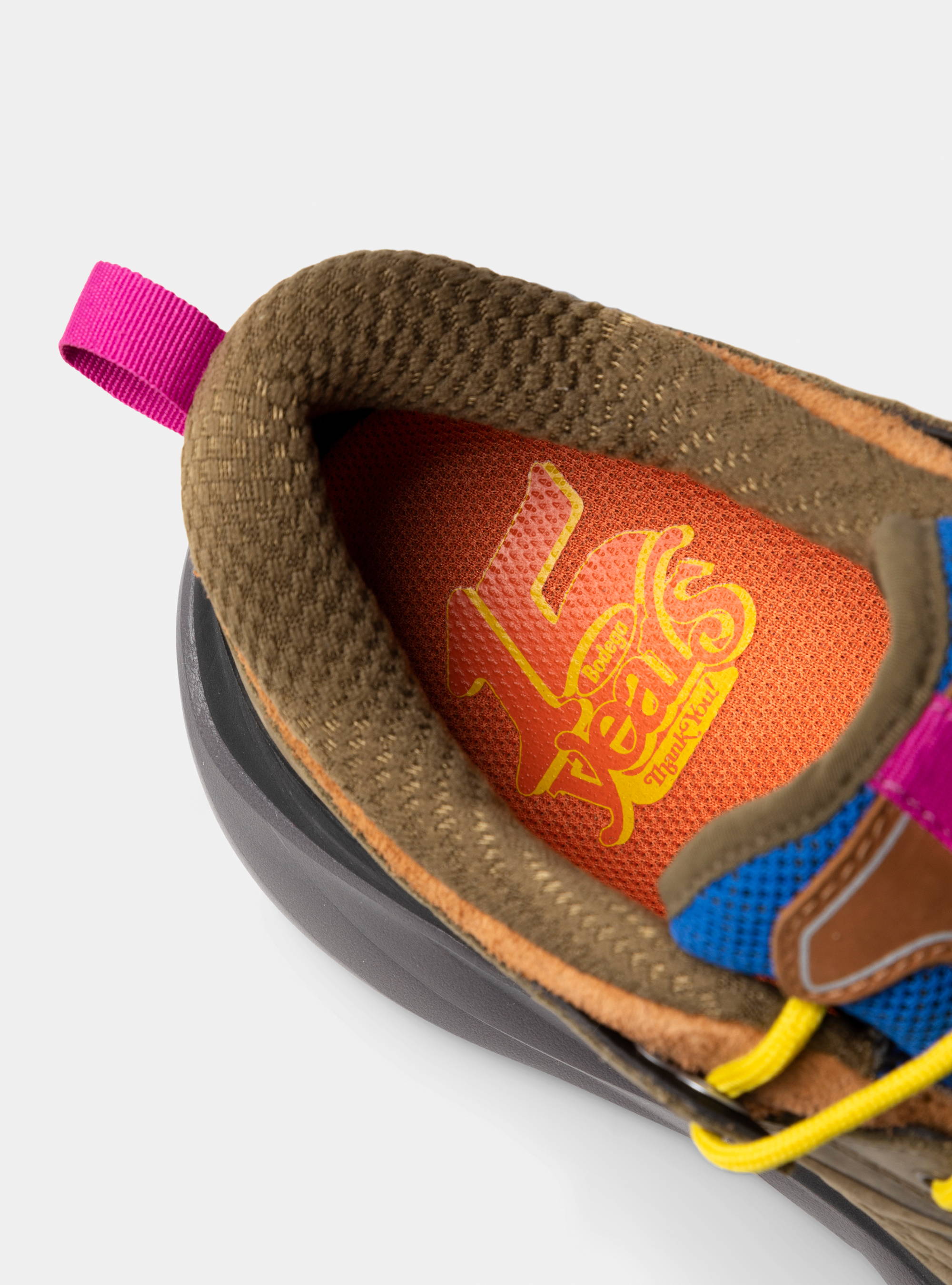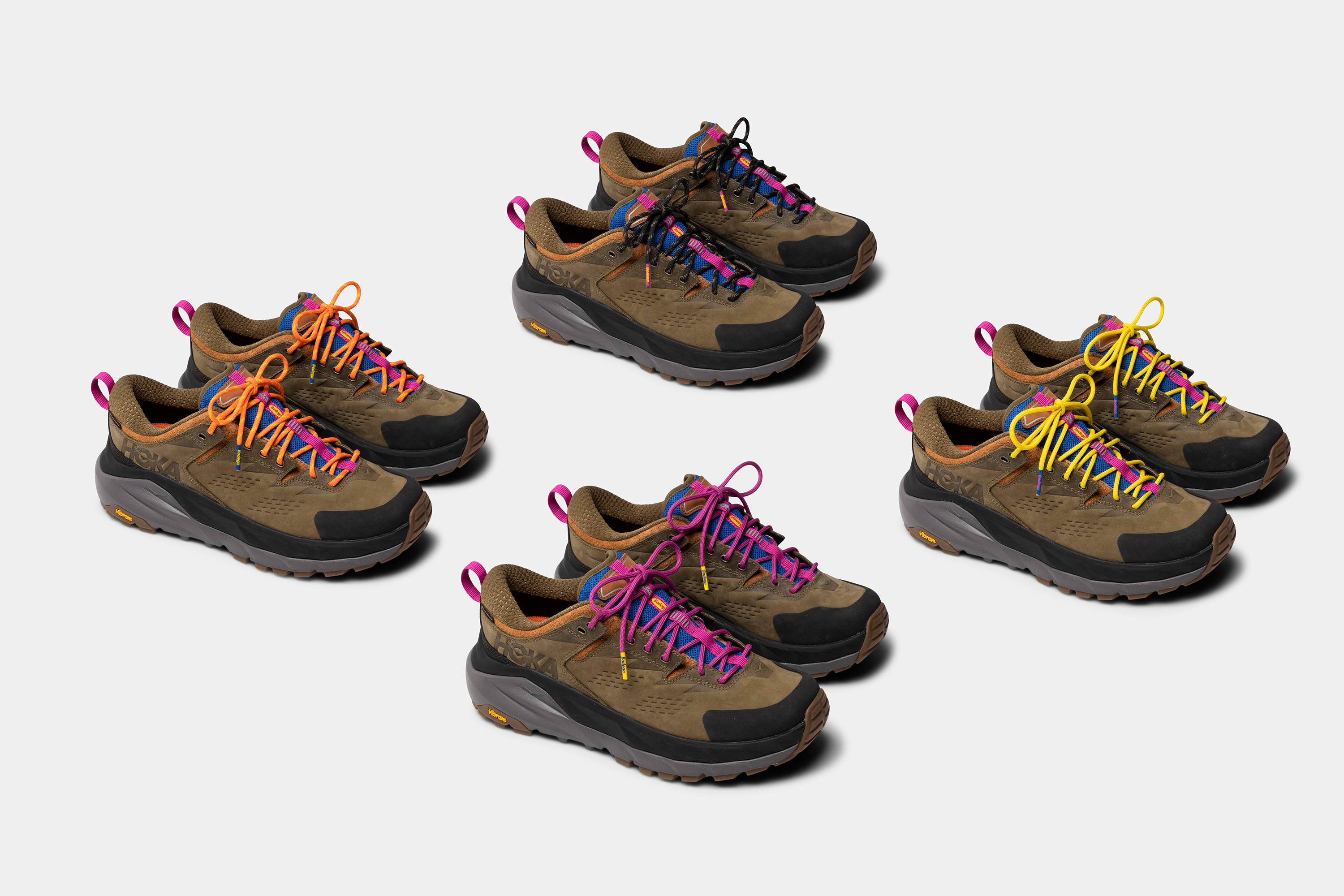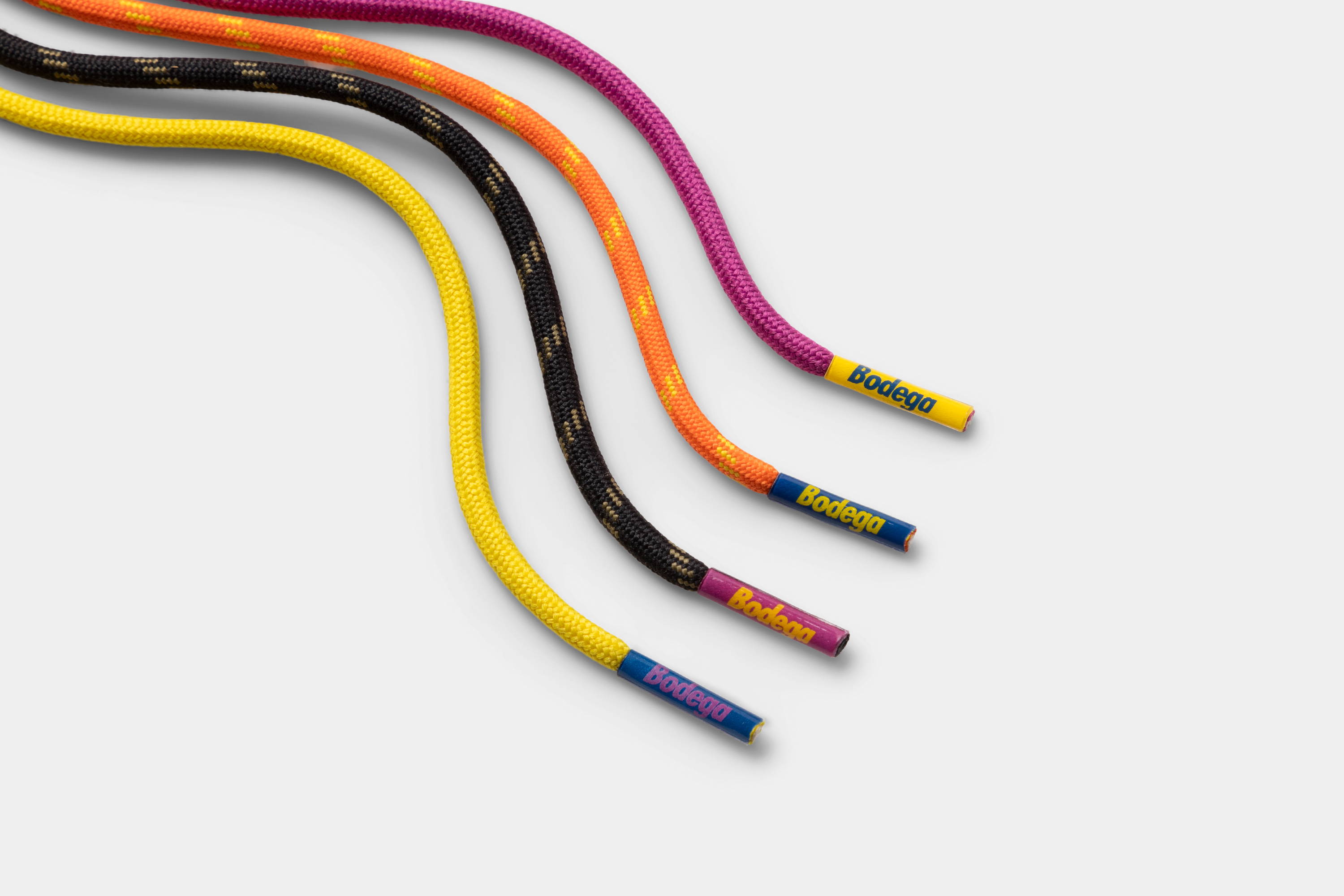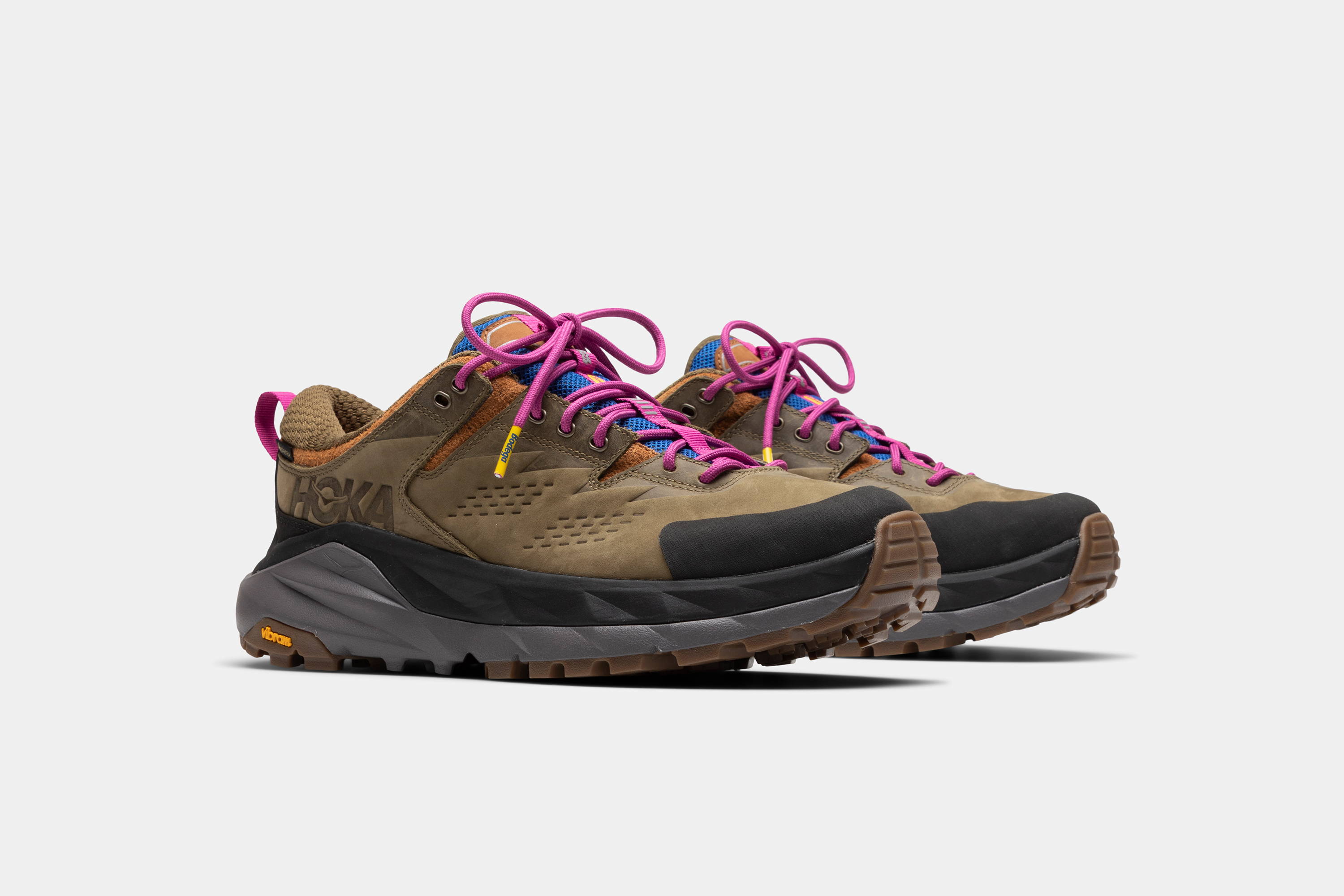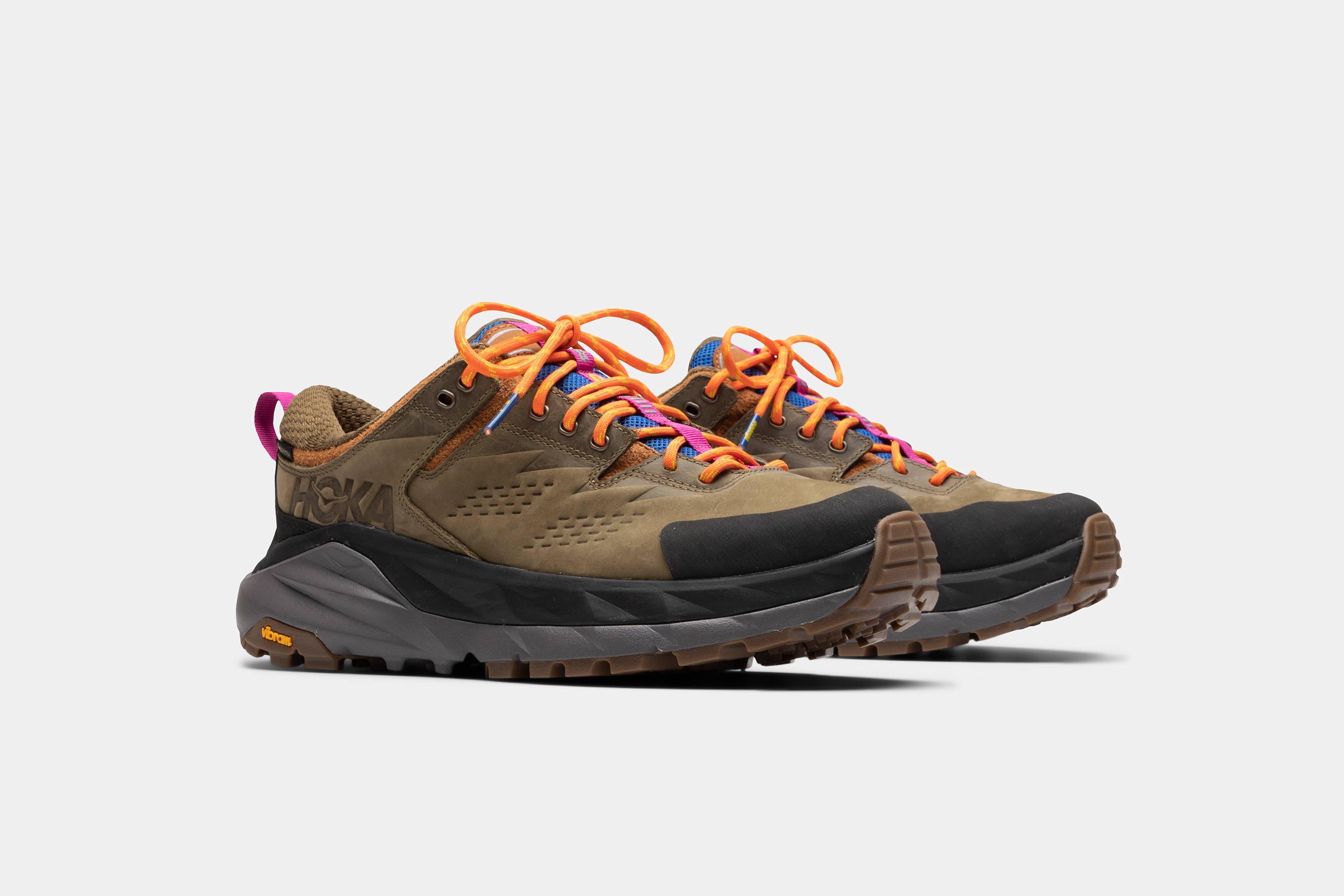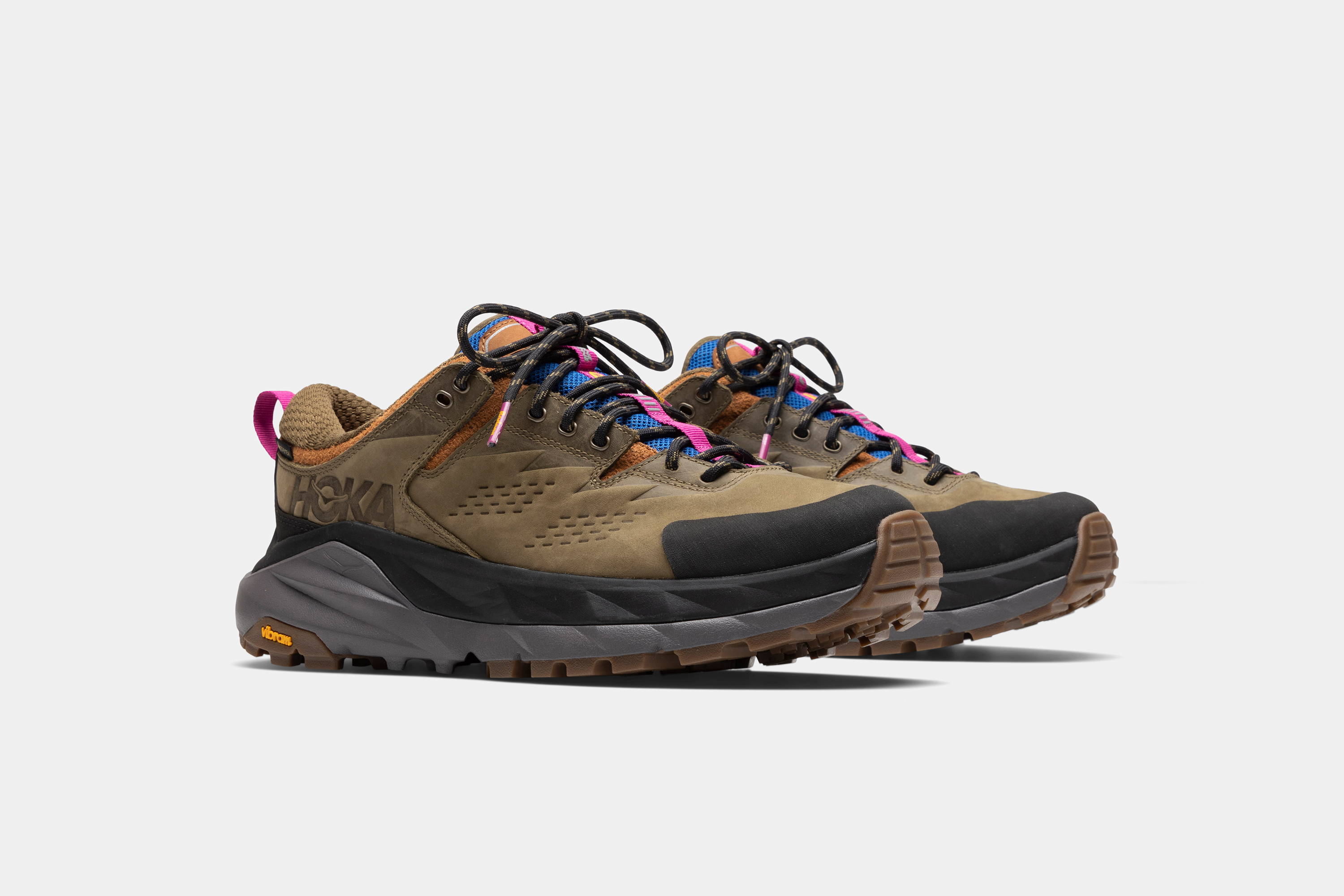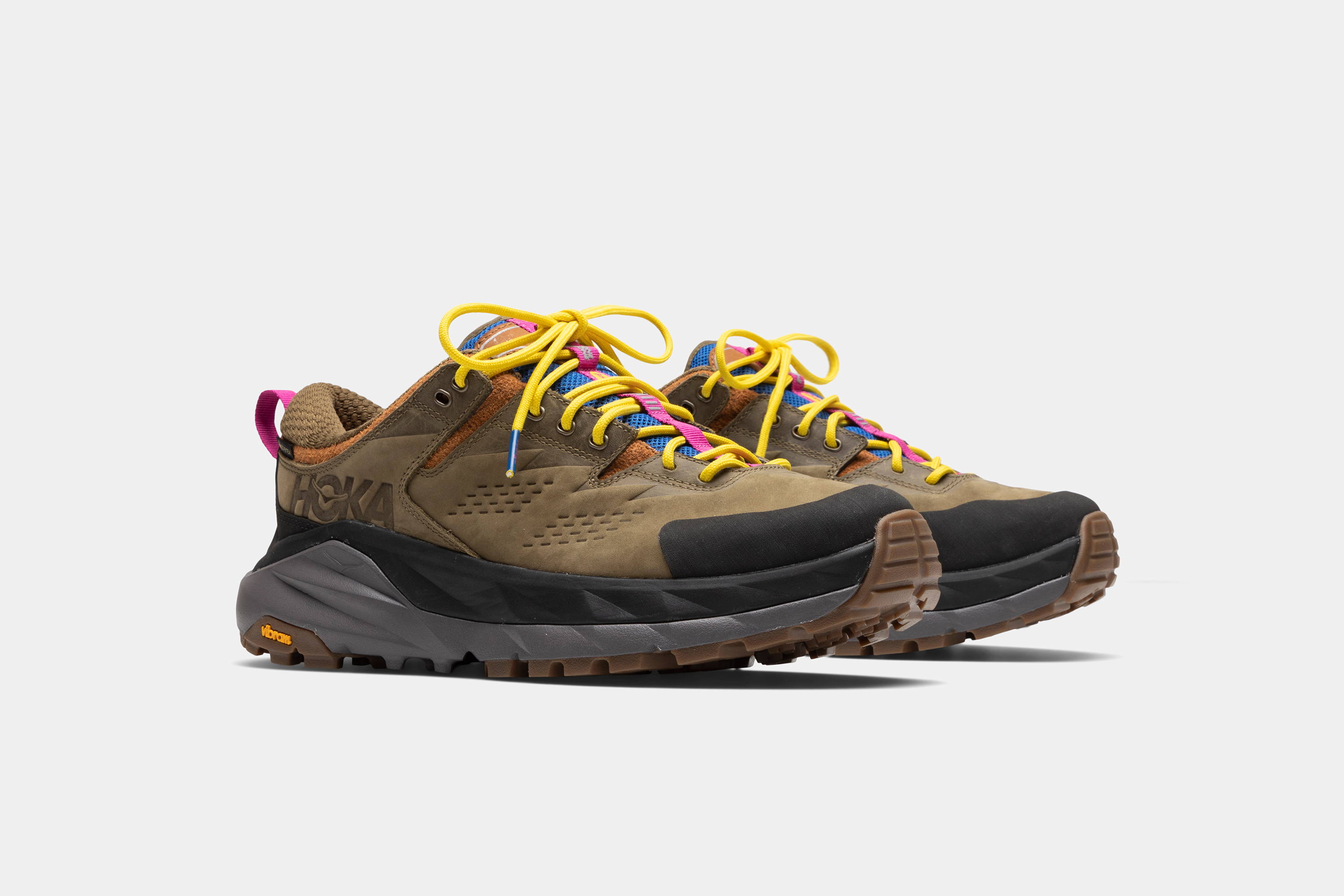 Ora Recovery Slide

Once you go to a HOKA sole, you run the risk of never going back and that applies to all footwear, even slides. The Ora Recovery Slide's dual layer construction combines a soft top layer and tougher midsole to create a substantial support system that won't weigh you down. And your eyes do not deceive you, the groove placement is for superior traction and will help you go where no sandal has gone before. It's finished off with a colorway perfectly complimenting the Kaha so if you want to wear one apiece, no judgement.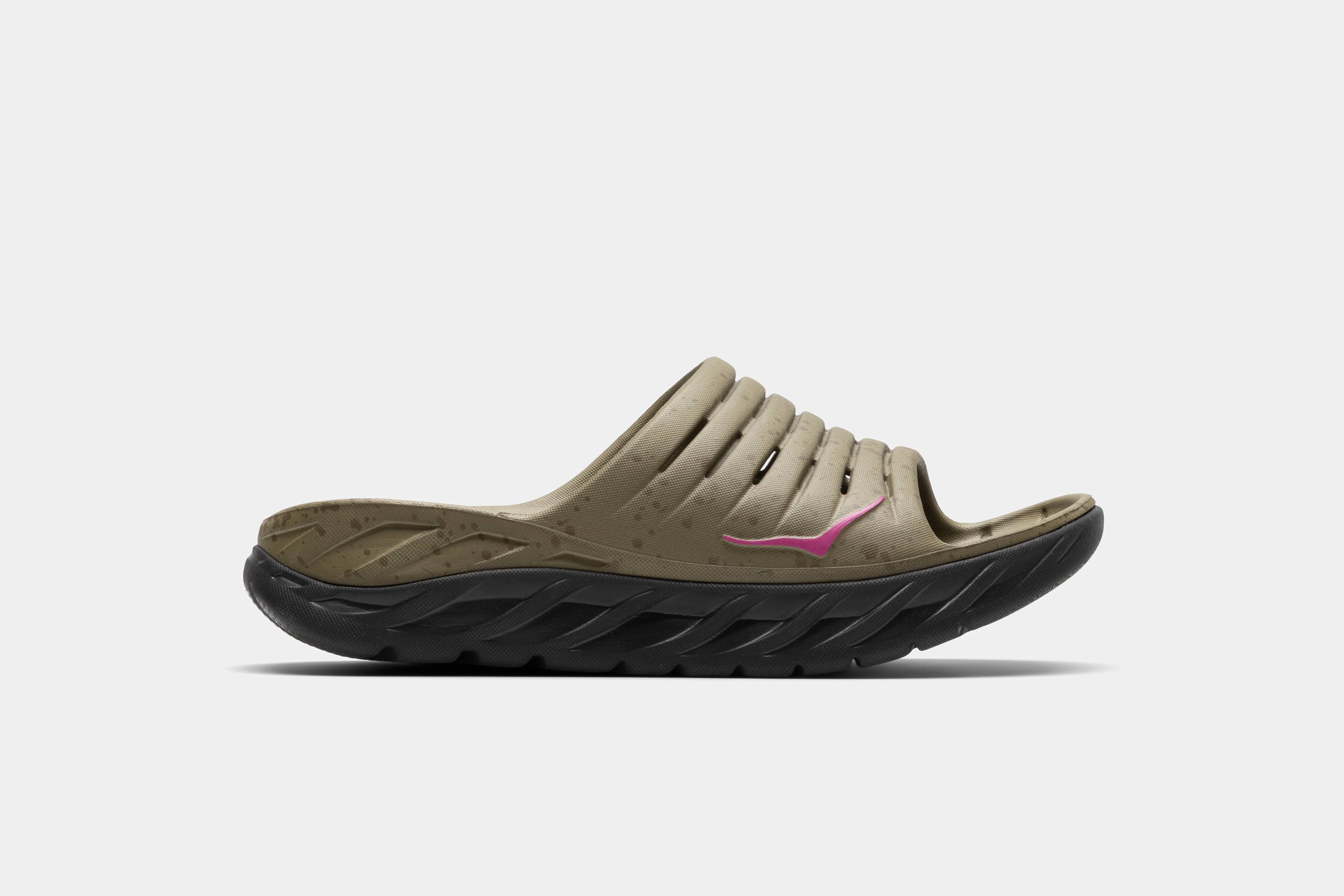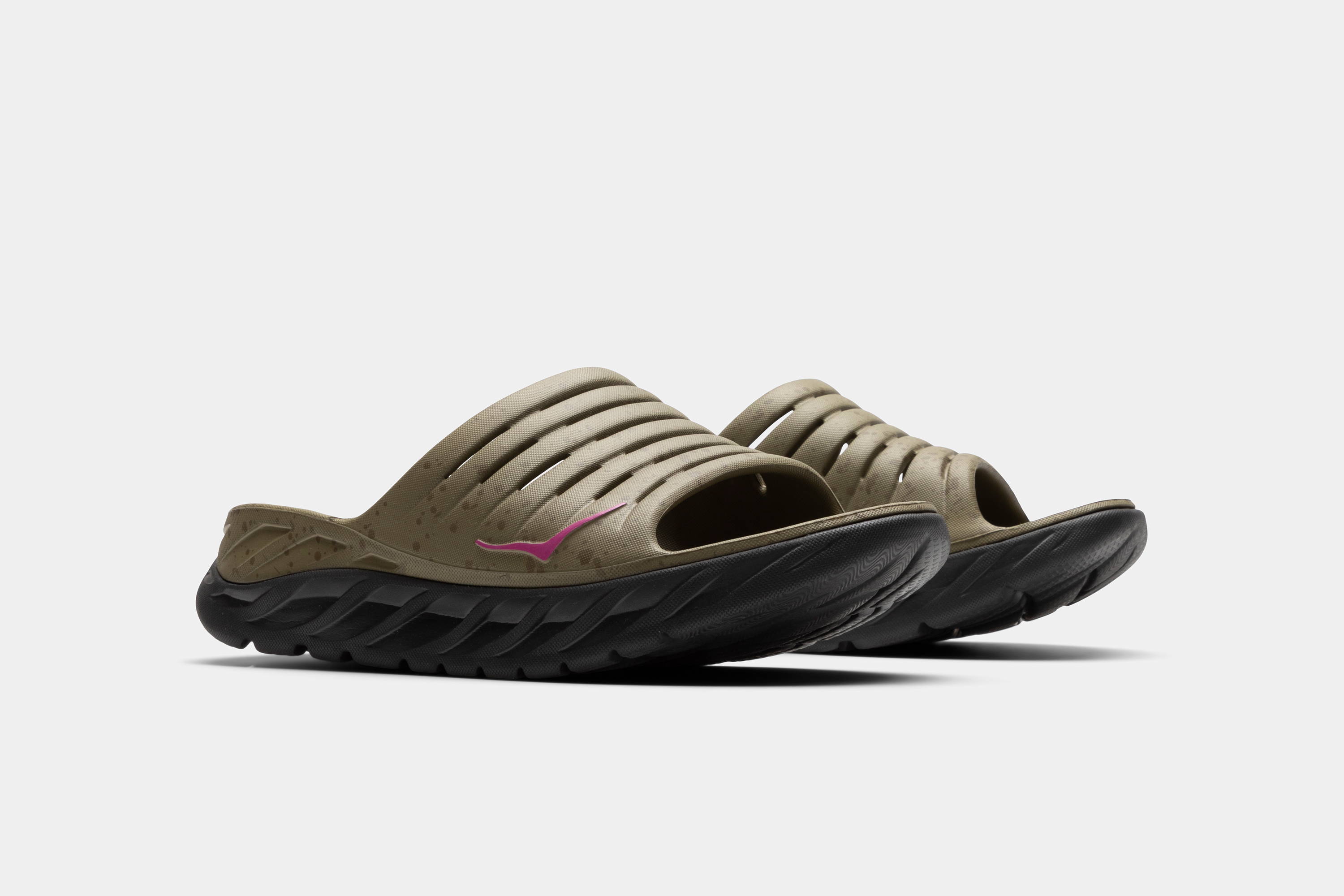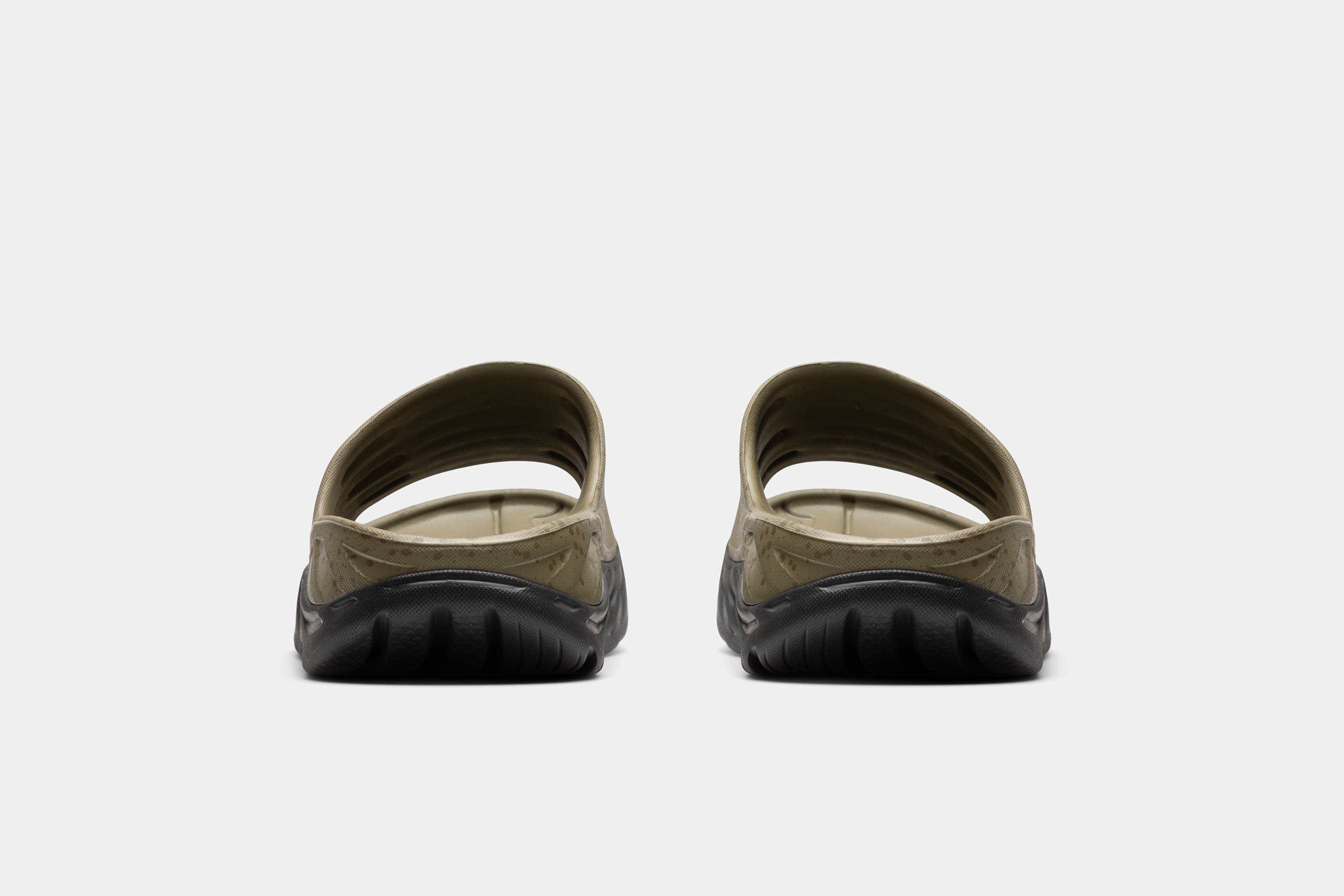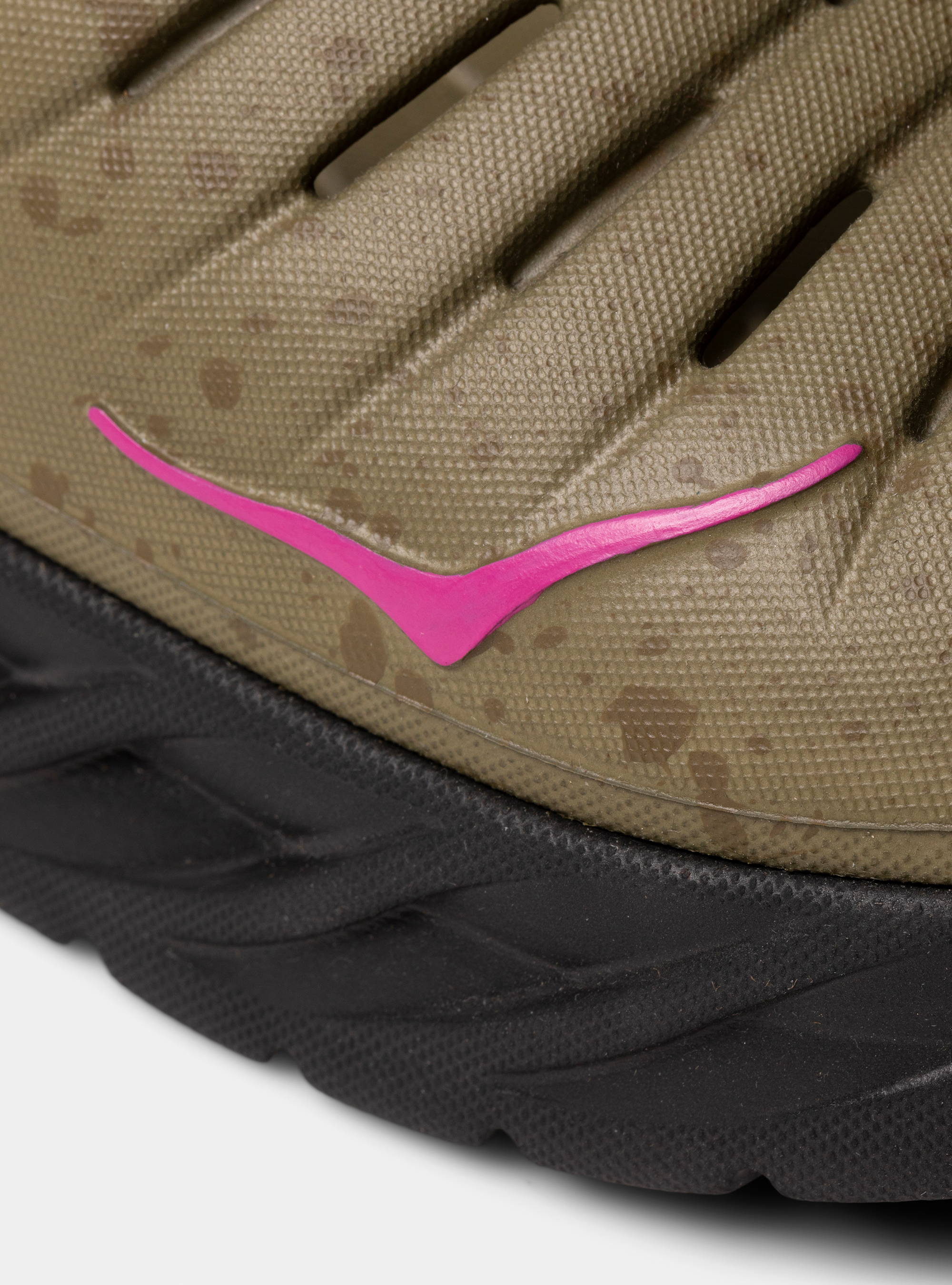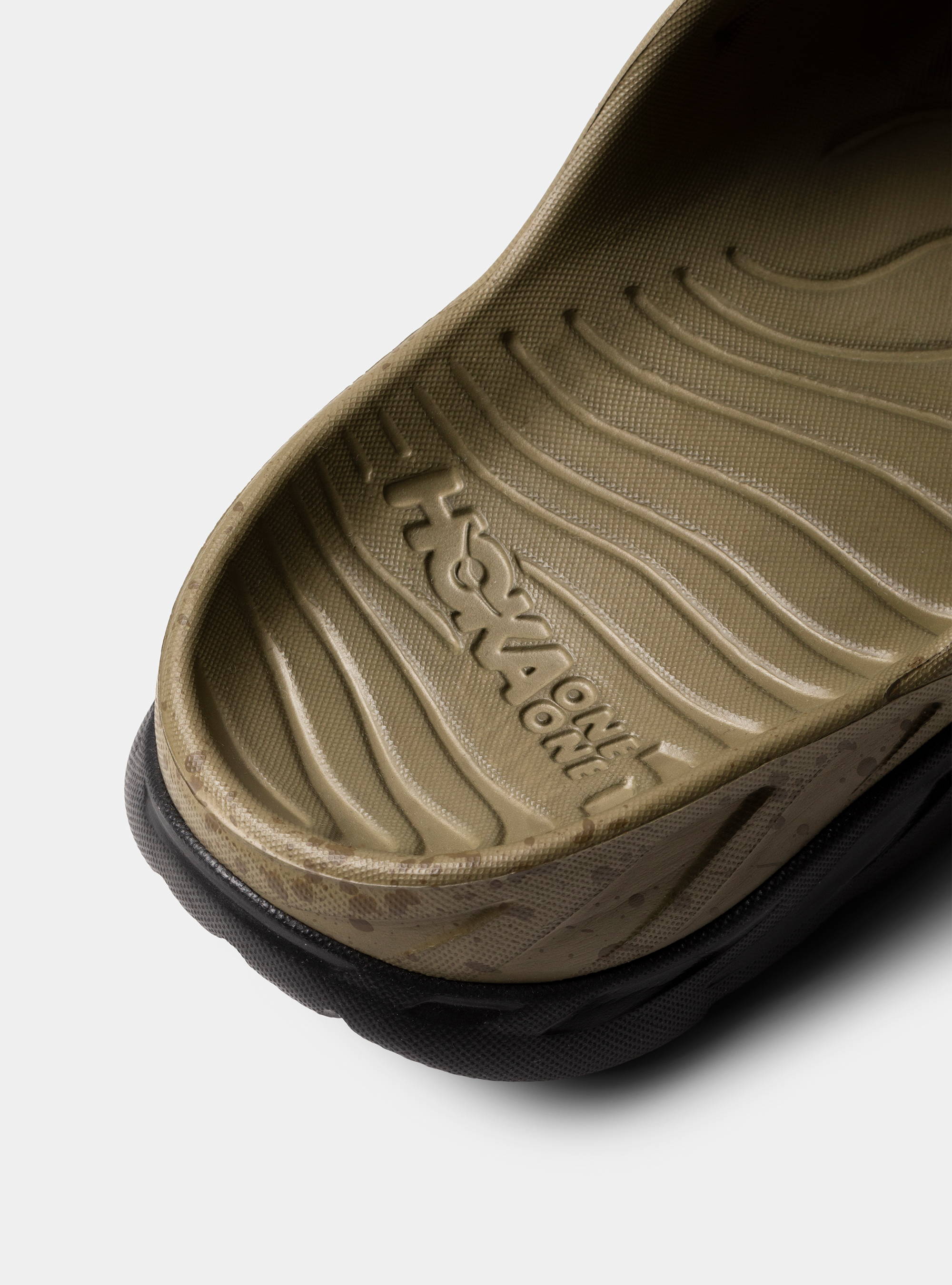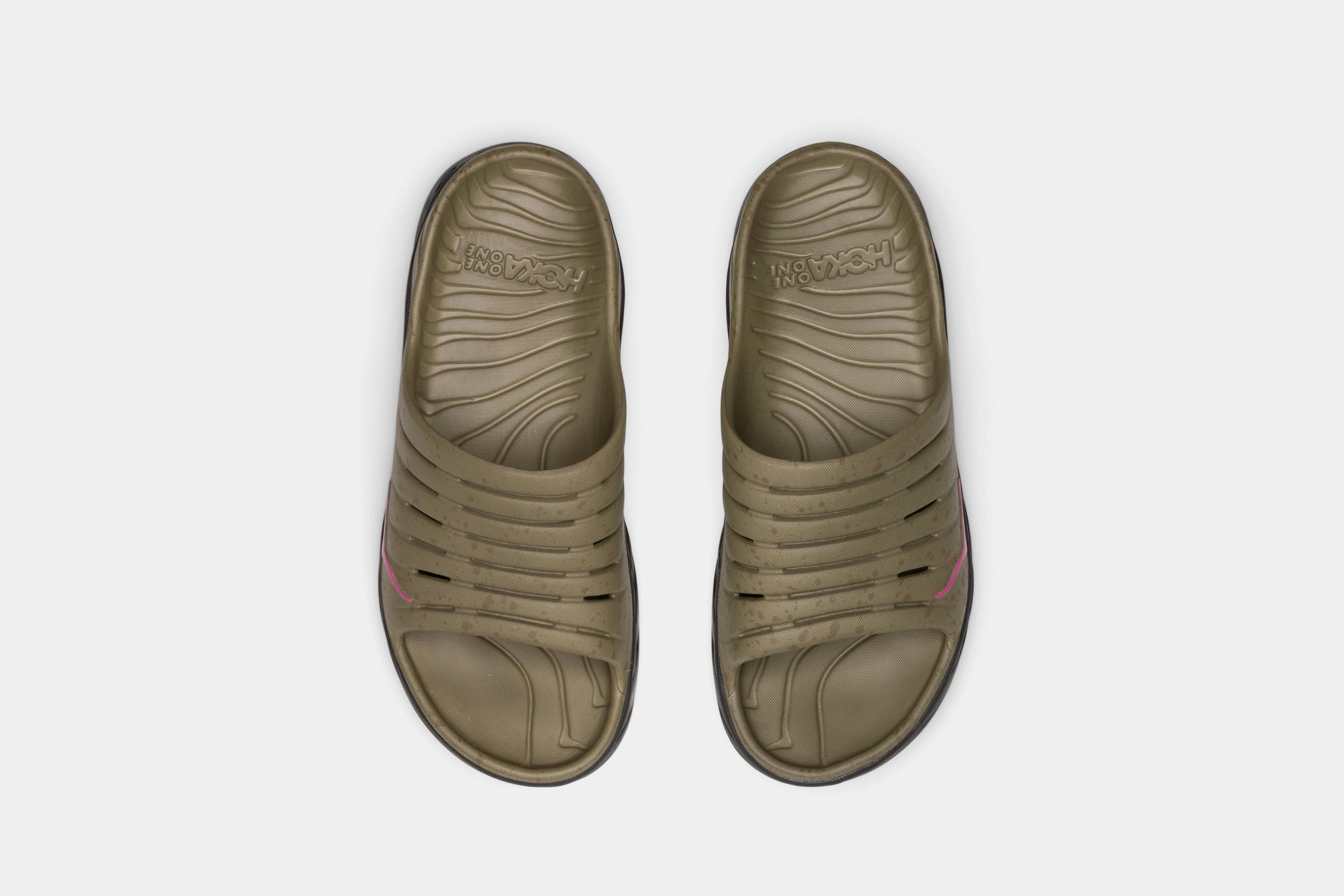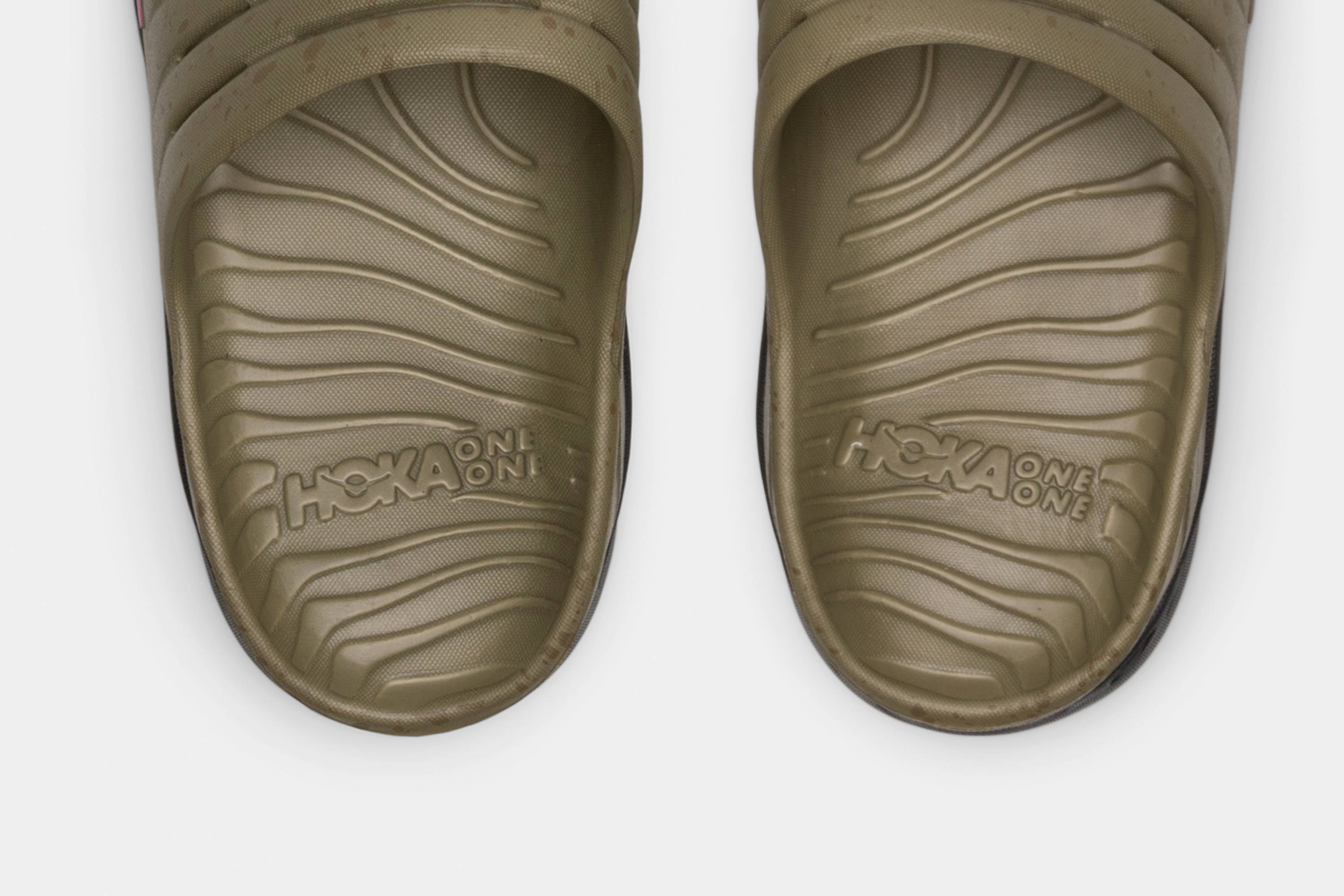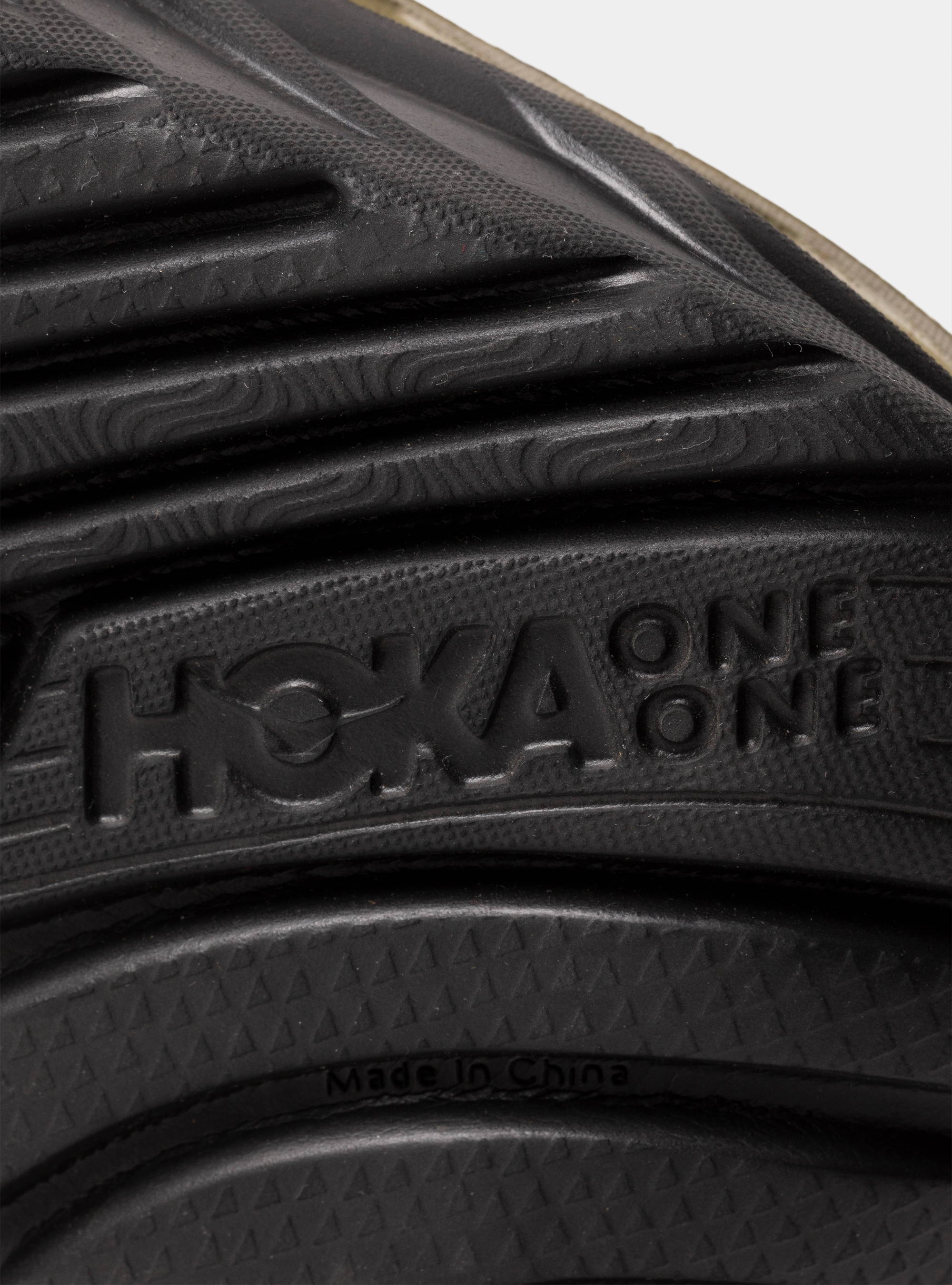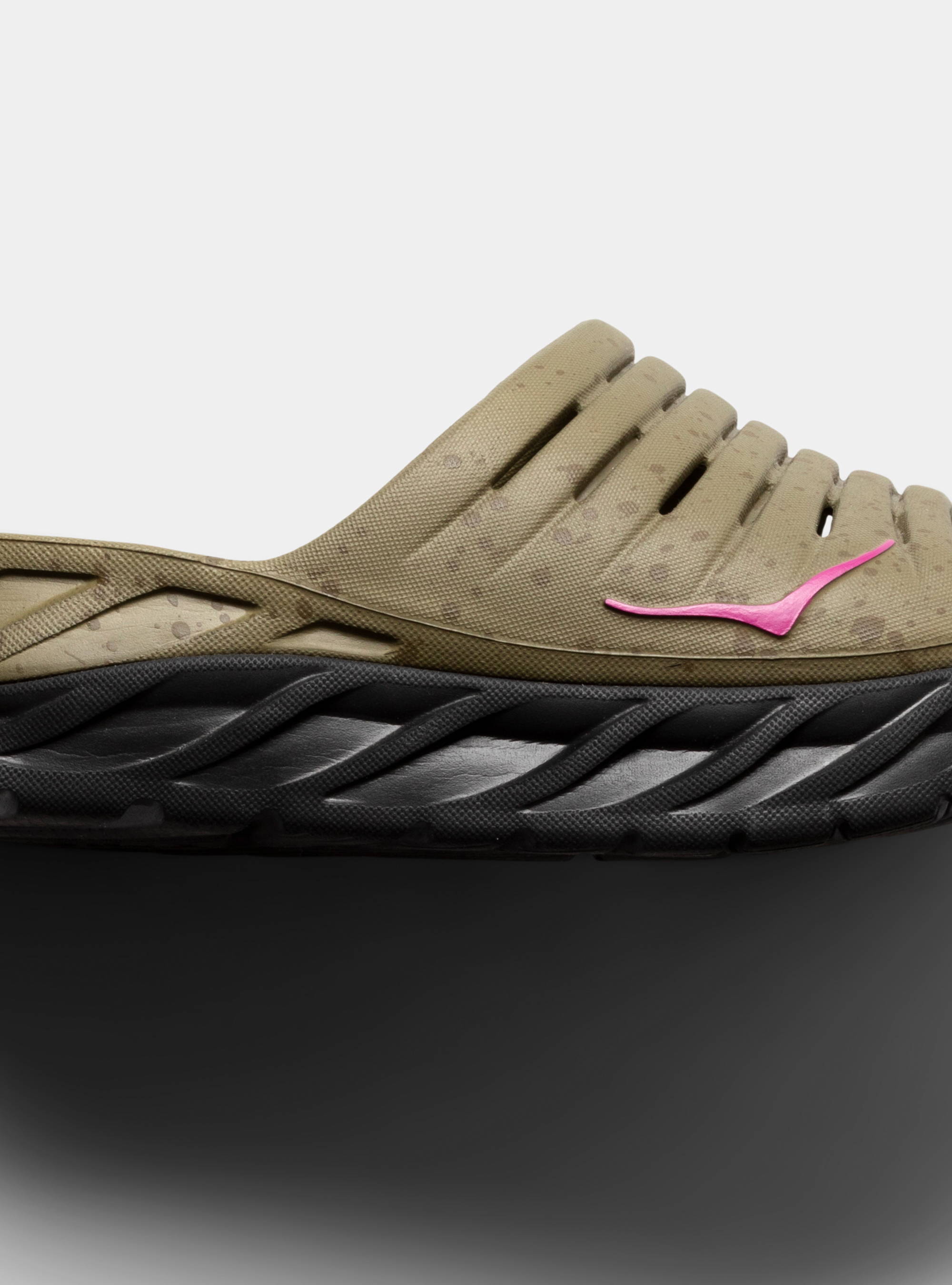 Release Info:
Friday, March 25, 2022
Available online at 12pm EST on a first come, first served basis.